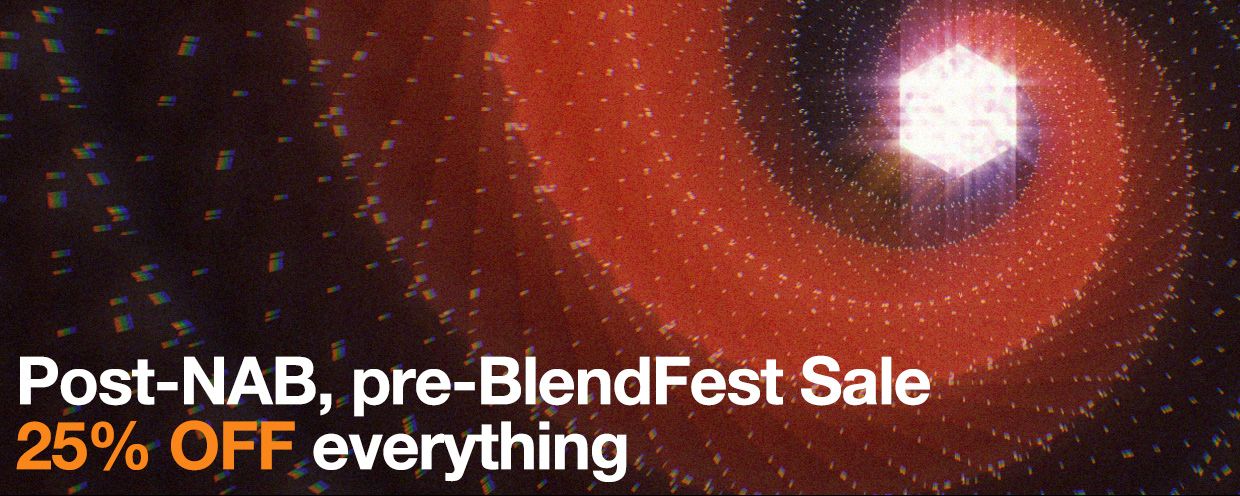 Avoid the NAB craziness and get your favorite tools before attending BlendFest.
Mark your calendars for our post-NAB, pre-BlendFest sale:
May 1-5, 2017
Get the purchase order, ask your spouse, start saving your pennies, notice has been served!
* Exclusions will apply, please check back here for details once the sale starts.
Sale image above created with Origami