AEmulator
Compatibility After Effects

Please check exact version compatibility under the "COMPATIBILITY" tab below
Professional Simulation of Gameplay
AEmulator enables you to effortlessly organize and manipulate game elements, making it perfect for simulating match-3 games and other chip-based games within After Effects.
Stay tuned for future updates, which will introduce new game simulations.
---
How to use
Grid creation of chips







○ Add and select the chips
○ Margins - enter the distance from the edge of the composition to the outermost chips in px
○ Width - the number of chips in width
○ Height - the number of chips in height
○ Click «Build M3»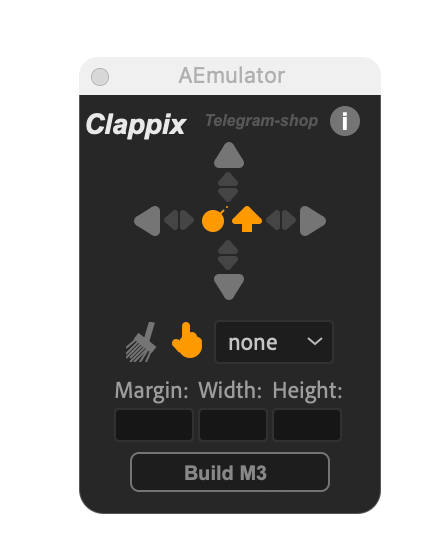 ---
Replacing chips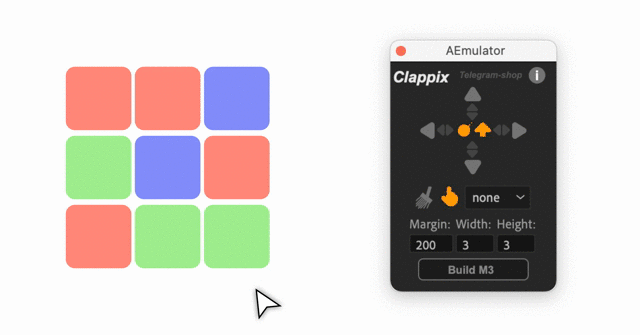 ○ Select the chips to change
○ Open the list and select the chip number
Manipulation of chips



To move a chip, select it and press the arrow pointing in the desired direction: left, up, right, or down (moves one cell).
To move the chip forward and backward automatically, press the button in the corresponding direction.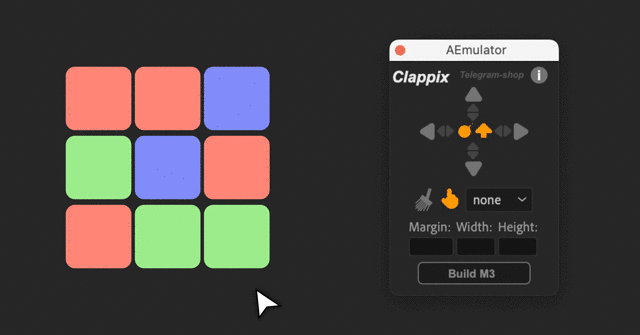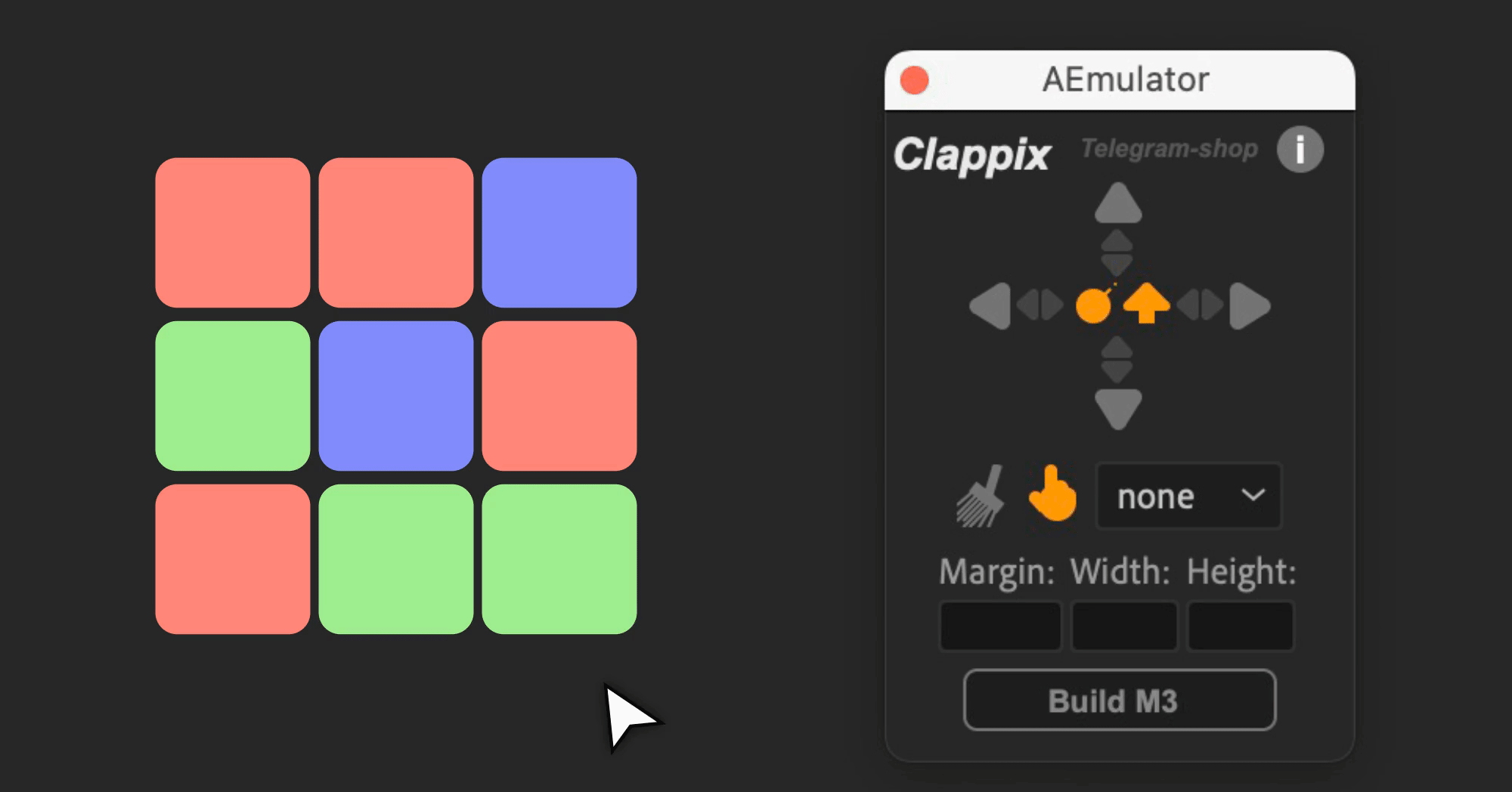 To detonate the chips, select them one by one and press the explosion button. All chips above them will fall automatically based on the order in which the chips were selected.




Set the null object to the desired location.
Select chips one by one
Click the up arrow button.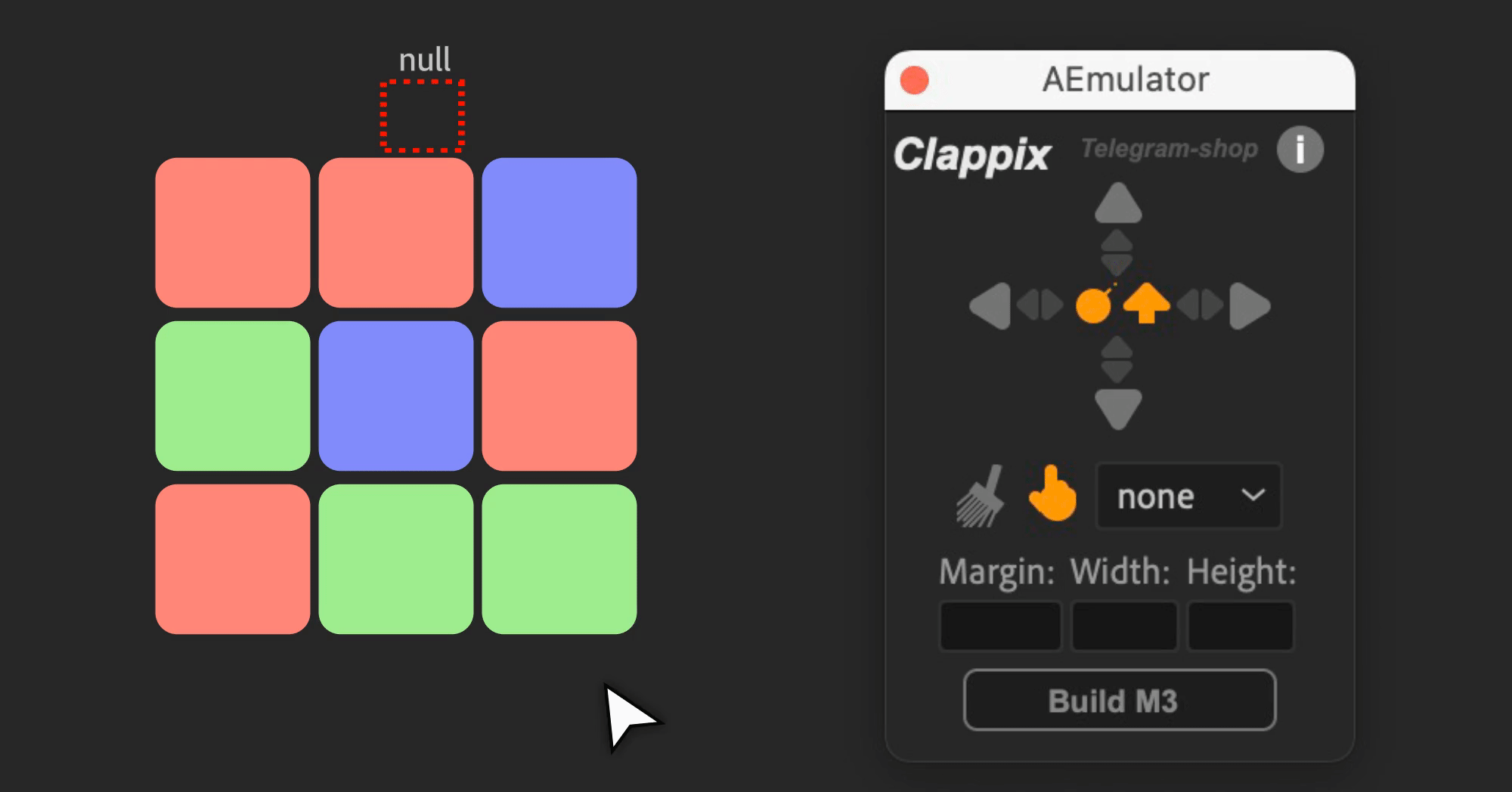 ---
Limitations of this version ‼
You can create a field with a maximum size of 50x50 chips.
Once you have created the field in the composition, you should avoid deleting or adding new layers, as this can cause issues with the animation of falling chips after an explosion.
Chips will only fall if 1, 2, 3, 4, or 5 chips are exploded. If more than 5 chips are selected for the explosion, any chips stacked on top will remain in place.
---
| | |
| --- | --- |
| After Effects | 2023, 2022, 2021, 2020, CC 2019, CC 2018, CC 2017, CC 2015.3, CC 2015, CC 2014, CC, CS6, CS5.5, CS5, CS4, CS3 |
1.7 (Current version) - Aug 26, 2023
Fixed bugs
1.6 - Jun 29, 2023
Fixed bugs, added drop down menu for replace chips
1.5 - Jun 25, 2023
Fixed bugs with button text
1.4 - May 3, 2023
New compact interface, fixed bugs with chip replacement
1.3 - Oct 18, 2022
Fixed a bug with the width of selected chips, when creating a structure
1.2 - Jul 19, 2022
Fixed bugs in older version
1.1 - Feb 17, 2022
Quick render in preview x15
Added progress bar when creating templates
Automatic hand animation
Increased the number of crafted chips to 50x50
1.0 - Jan 15, 2022
Initial release
1.0 - Jan 15, 2022
Initial release
1.0 - Dec 24, 2021
Initial release