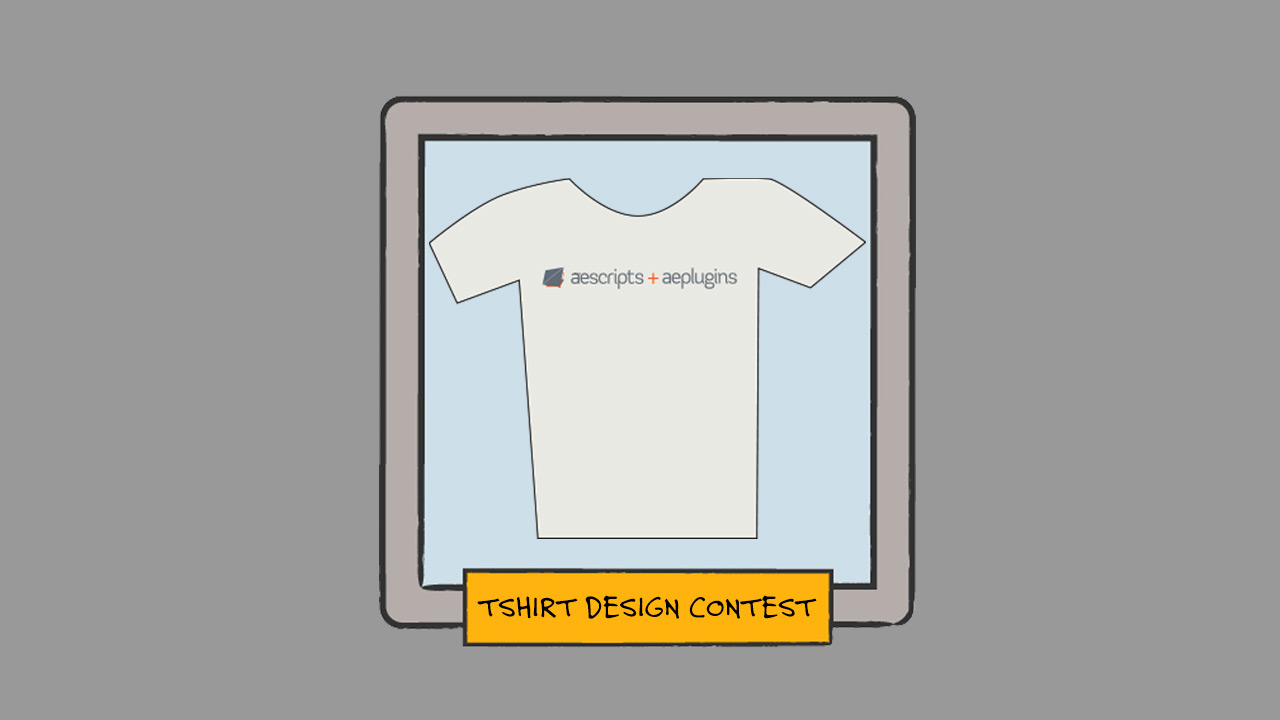 We are hosting a small booth at the Plugin Pavilion at NAB this year and want to give away some killer shirts designed by one of you! The winning design will receive a $1000 aescripts + aeplugins gift card.
Rules
We don't like rules either but we need to keep this semi orderly!
Design should be a vector illustration (.eps or .ai format). Download a blank template.
Design can only be 2 solid colors: Orange and Grey.
It should incorporate our logo somehow. Download our 2 color logo.
Also remember that our name is: aescripts + aeplugins (no special caps or emphasis on any letters).
Submit
Please submit your entries here. Also feel free to ask any questions you might have. Deadline is Friday February 28, 2014.
All entries are in! Please vote for you favorite below. Voting ends Friday March 14, 2014.

Free NAB Pass
For anyone attending NAB please come visit us for a free shirt and please use this code to get a free NAB exhibits only pass: LV4723 (click on the code to register). We will be in the Plugin Pavilion Booth SL3329
Voting is open, please enter your vote below!