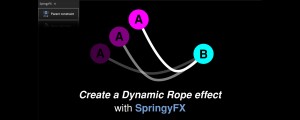 Create an elastic rope connecting 2 layers with the help of Springy FX's PSR constraint and a few expressions!
Read More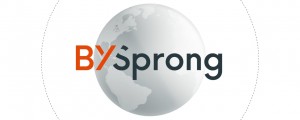 Made with Isomatic FX and Moglyph FX by Fremox
Read More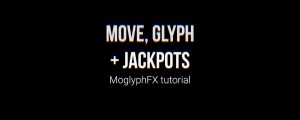 Learn how to recreate the part of the famous LOVE DEATH & ROBOTS Netflix show intro where the 3 new glyphs related to each new episode are revealed with the nice "column/jackpot style" effect. The effect is fully procedural and achieved only with MoglyphFX. It covers a few more advanced/unknown techniques for MoglyphFX users.
Read More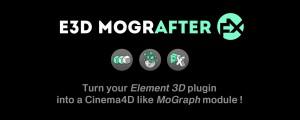 Exciting new tool coming soon available now: E3D Mografter FX. Will allow you to control Element 3D like a MoGraph module.
Read More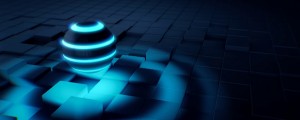 Nice little test using Position Matte and Element 3D by Matthieu Fremeaux
Read More