Limber
Compatibility After Effects

Please check exact version compatibility under the "COMPATIBILITY" tab below
What is Limber?
Limber is an add-on for After Effects that makes animating 2D characters quicker and easier. Our limbs are shape layers that can be generated in just a couple of clicks. You can dedicate time to customizing and rigging them, or be animating in a few seconds.
Limbs are infinitely scalable
They can be duplicated in seconds
They can be stretchy (or not)
They rotate seamlessly around the joint
They can be foreshortened
They can easily be copied and pasted to another limb
They can rotate hand and feet layers along with the limb (or not)
Once you're animating, the dynamic controls for posing and movement are in a class of their own. FK to IK, hand and foot rotation, which direction the limb bends… can all be smoothly animated from one state to another. Limber also has an anti-pop property to dynamically smooth out pops and blips and make animating walk cycles quicker and easier.
From day one, Limber has been made by animators, for animators. We believe that animation should be fun, and that the tools should make it easier, not more complicated. Limber focuses on doing one thing really well - limbs for character animation.
Limber is used by some of our favourite studios and artists, like Animade, BUCK, Cub Studio, Dash, The Furrow, Goldener Western, IV, Imaginary Forces, Studio AKA… Evan Abrams, James Curran, James Boorman, Jordan Scott, Ben Marriot, Ross Plaskow, Lana Simanenkova, Oliver Sin and Millie Woodcock.
How does it work?
Limber can generate two types of limb by default - tapers and bones. Tapers are… tapered, and based around three circles. They can have up to three colors which are split along the limb with straight lines, and can be rounded to give the impression of volume. Bones are fast, path-based limbs which can curve around the joint. You style bones manually using traditional shape layer properties.
Choose which type you want, how you want it to be named, and click New. Bones can also be made by just drawing a path with three points and clicking the Path to Bone button. Each new limb is made of three layers: the rendering limb layer, and two controller layers. Parent the hip controller to your character's body layer, then parent a foot layer to the foot controller, and animate it's position. It's as simple as that.
On this controller layer is an effect for controlling the limb's appearance. Once you have it looking how you want, hit the Duplicate button to instantly generate another, identical limb with it's own controllers. The Copy and Paste buttons will copy one limb's attributes over to another limb, including anything that's been changed in the limb layer. This is how you can access all the alternative limbs that we've designed for you in the Limb Library - a constantly updated range of advanced limbs with extra features and style capabilities.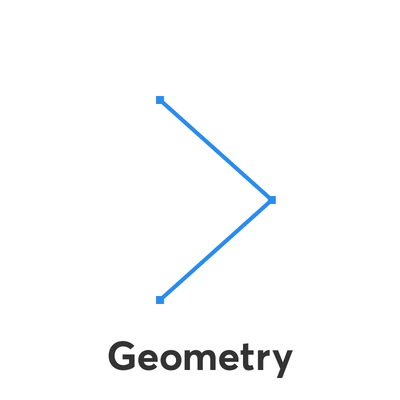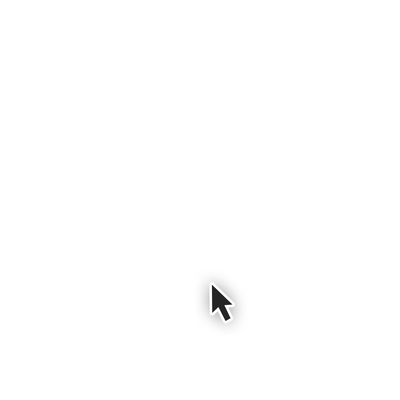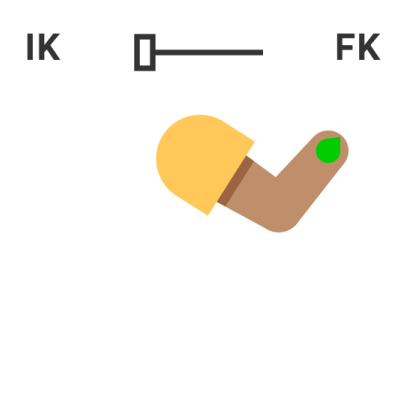 "Limber is the most intuitive rigging system I've used, which was a big help in making the character animation process less daunting to me."
-
Ben Marriott
How do I use my own designs with Limber?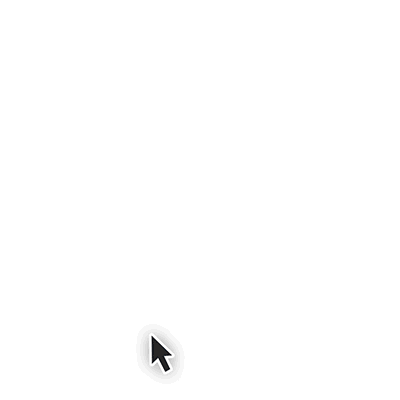 To rig your own artwork to a limb, it needs to be in a single shape layer for each section of the limb (upper and lower), placed and aligned as you want them to end up looking. We recommend designing in Adobe Illustrator, importing with layers, and then using the Layer>Create>Create Shapes from Vector Layer command. Select your limb and art layers and click Rig & Pose. Check how your layers are assigned in the options panel, and click OK. Limber will copy the contents of your shape layers over to the limb, inside special groups that will move and stretch with it.
The pose function takes three circle layers, eg from Adobe Illustrator, and sets the pose and appearance of a limb based on them. You can use use the pose function at the same time as rigging art layers, making for an extremely streamlined character design workflow.
What else do I need to know?
Limber is made by Steve Kirby and Mike Overbeck, and it's compatible with After Effects CC2018 and later. The 7-day trial version is limited to two limbs per comp, FK and Joint controllers are disabled, and you cannot copy and paste customized limb layers. Check out the online User Guide for more information or leave a question in the comments section here.
"Limber makes rigging characters quick and simple, animating them light and speedy, and presenting them a delight!" - Fraser Davidson, Cub Studio
What do people say about Limber?
| | |
| --- | --- |
| After Effects | 2022, 2021, 2020, CC 2019, CC 2018 |
1.7.1 (Current version) - Dec 7, 2021
Fixed a bug that caused errors on launch
1.7 - Dec 7, 2021
Added Settings panel with new options for controllers and more
Added Legacy Taper and Three Circles limbs into the main UI dropdown
Added high DPI button icons
Updated and simplified Help panel
Updated Limb Library
Updated online User Guide
Various bug fixes

Compatible with Limber v1.6.x and AE CC2018 and up
1.6.1 - Nov 29, 2020
Updated the Limb Library
Updated Help text
1.6 - Aug 3, 2020
New Rename button - see the new User Guide for info
New Path to Bone button - see the new User Guide for info
New Rig & Pose button - see the new User Guide for info
New Import Library button
Limb Library has been updated to work with v1.6 - lots of new limbs added.
New User Guide - limber.stevekirby.co.uk
No Replace button - you can still do it if you hold Alt and click New.

Default Tapers are now Bodymovin compatible
Default Tapers now have Rounding built-in
Color Splits run from circle centres not edges
Anti-pop is set to zero by default
Default Bones' can now curve
Controller's rotate correctly with Bone Curvature
Controller Rotation no longer user-adjustable
Controller's now set to 0º by default instead of 180º
Rotate End is 0 by default
FK Controller's Rotation is more consistent with IK controllers
Joint controller's have new options for rotation

Only compatible with AE CC2018 and up
1.5.7 - Jun 2, 2020
Updated licensing framework

Further fix for Korean Windows bug
1.5.6 - May 28, 2020
Updated licensing framework

Fix for Korean Windows bug
1.5.5 - Nov 14, 2019
Updated licensing framework
1.5.4 - Sep 10, 2019
Mac OS Catalina support.
Updated Limb Library.
1.5.3 - Jul 30, 2019
Fixed and updated the Limb Library.
1.5.2 - Jul 10, 2019
Added FK-IK and IK-FK Matching buttons
Added 'Select' button
Added support for use in After Effects' 3D space
Updated Limb Library
Updated User Guide
Fixed pasting to orphan limb layers functionality

1.5.1 - Feb 10, 2019
Controllers' shape paths are now impossible to accidentally select or edit.

Layers which are children of End controllers are now automatically re-parented to newly generated FK controllers IF you have 'FK' set to zero when you click the Add FK button. Similarly, when you remove an FK Controller any layers that are it's children will be re-parented to the End Controller.

v.1.5 can no longer disable v.1.0 controller color expressions, which could cause rotation calculation issues.

User's layer selection is restored after adding FK or Joint controllers.

The Limb Library has been updated to ensure multi-language compatibility.
1.5 - Dec 10, 2018
- Removed 'Middle Ratio' control and replaced with separate length controls for easier foreshortening
- Rotate Start, Rotate End and Clockwise controls are now percentage sliders instead of checkboxes
- Optimized expressions for speed improvements
- CC2019 expression engine compatibility (including the bundled v.1.0.1 version)
- Controllers can now be re-sized using +/- Size button
- Controller colour changes can be disabled by Shift-clicking the Hide/Show button
- Added layer name editor to replace layer name textfields - accessed via cog button
- Updated UI Panel
- Added new custom limbs to the limb library
- Updated user guide
- Various minor bug fixes and improvements
1.0 - Mar 8, 2018
Initial release