Lockdown 3 for After Effects
Compatibility After Effects

Please check exact version compatibility under the "COMPATIBILITY" tab below

Compatibility Cinema 4d

Please check exact version compatibility under the "COMPATIBILITY" tab below

Compatibility Blender

Please check exact version compatibility under the "COMPATIBILITY" tab below
Lockdown (est. 2018) is a revolutionary plug-in that allows you to track warping surfaces inside After Effects
Lockdown is a tool for tracking warping surfaces and planes in After Effects. Lockdown 3 allows you to add 3D depth to your mesh, so you can attach 3D objects in Cinema 4D, and other 3D applications. Try the demo now to see how it works!
Features:
Track Warping and Planar Surfaces in After Effects
Cleanup and Paint in a convenient stabilized composition
Use Photoshop's A.I. Generative Fill on moving footage via Paint Link!
New in Lockdown 3:
Export 3D Tracking Data to Cinema 4D as a C4D file, or to other 3D applications such as Blender via Alembic.
Attach objects in 3D
Relight your Mesh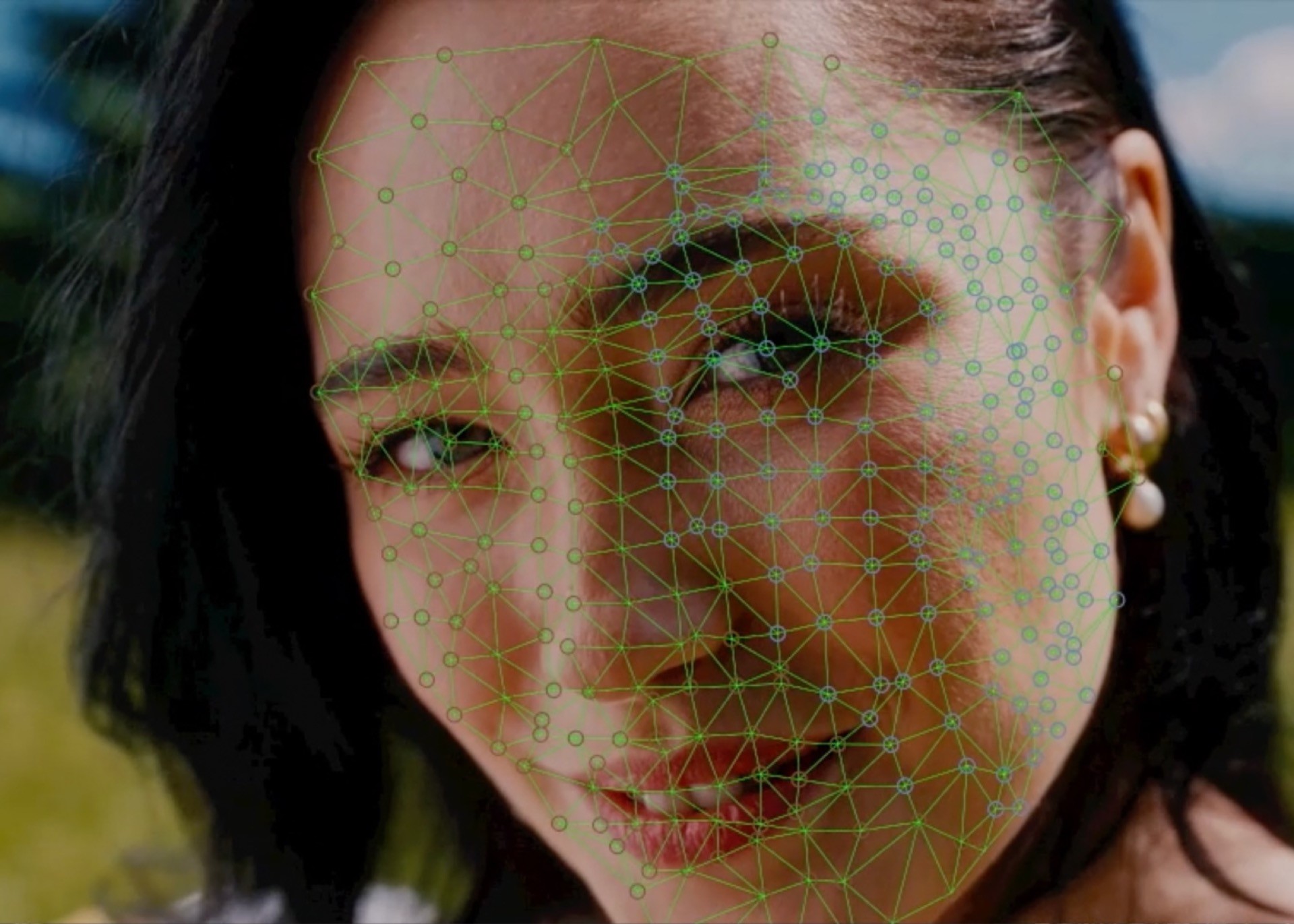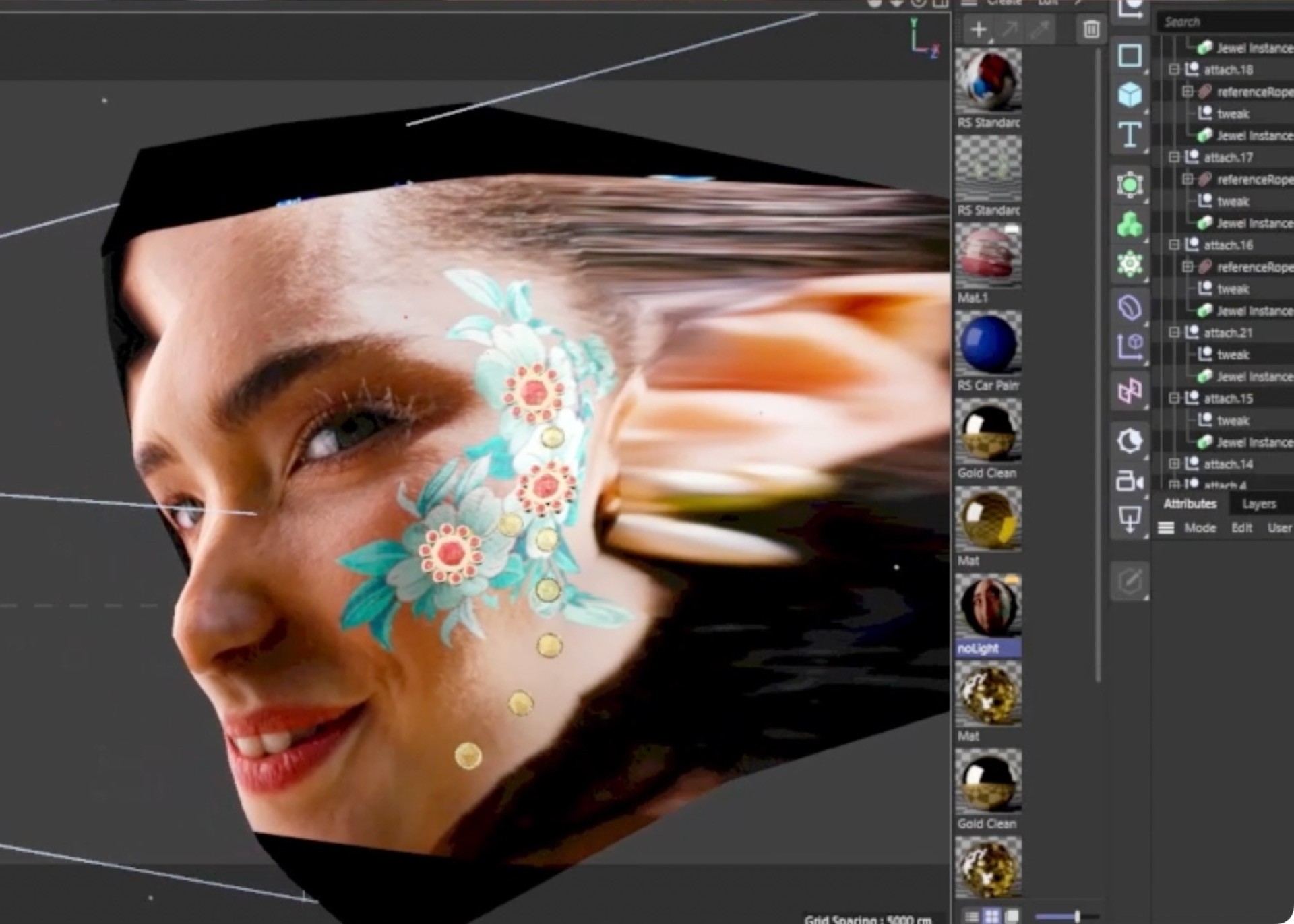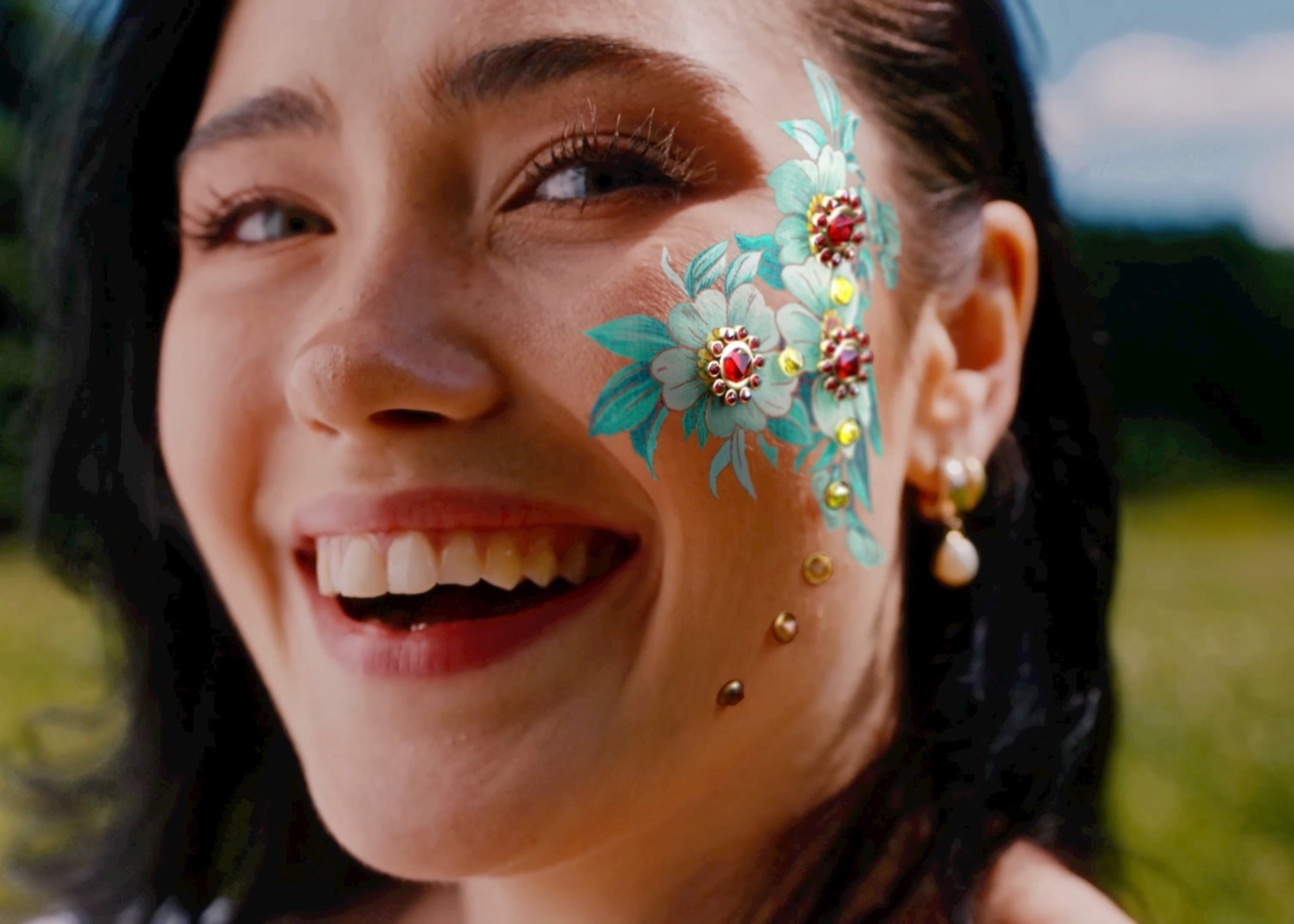 Included with Lockdown 3:
To leverage the full power of Lockdown 3, it now comes bundled with these 2 incredibly powerful tools (a $250 value!)
Reactions
More Tutorials
3D Tutorials
Installation and other videos
FAQ
Upgrade Notice
If you purchased Lockdown after Feb 12, 2023, you can upgrade for $100 (note that Lockdown 3 is $150 more expensive than v2 was due to all the new functionality and inclusion of Paint Link and Composite Brush, a $250 value on its own). If you purchased before, the upgrade is $200. Simply login to the same account and the discount price will be automatically displayed. If you need assistance please open a support ticket.
I have a white screen or other render errors in the popout
We've figured this one out and will patch it soon. Please disable the "anti-aliasing" checkbox while working in the popout. This is related to a GPU driver conflict, and seems to only happen for users who have installed Unity, Unreal, Visual Studio, Ai applications, or anything that modifies your drivers. While you're working in the popout, please disable anti-aliasing, but turn it back on before closing the popout. Anti-Aliasing works differently in the popout and Ae, and should still render just fine with CPU in your composition.
For other render errors, It may be helpful to reset your Windows display and scale settings, as well as Nvidia control panel settings. Keep your GPU drivers, operating system, and After Effects up to date if you can!
How do I use Lockdown with Blender or other 3D applications?
In the 3D tab, when you export, you can export the mesh as an alembic. The alembic exporter will create a scene with a camera, a warping mesh, and a background object. The almbic format is limited, so you'll need to set up some parts of the project yourself. Import this into Blender, and inside the Lockdown group, you can look through the camera that was created for you. You can attach your footage to the background object. If you need the texture on the mesh itself, you can project the texture using the Lockdown camera as your projector. You cannot assign the textures to the Lockdown mesh via UVs, because the UVs are set to remain completely still aligned to the hero frame. To explain it using a real world example, if you track a shot of a brick wall, you can apply a still frame of a painting texture to the mesh, and it will appear to follow the brick wall.
How do I manually install Lockdown 3 (After Effects)?
We don't recommend a manual install, please use the manager app! https://aescripts.com/learn/aescripts-aeplugins-manager-app/
But if you have a specific reason:
Go to aescripts.com/lockdown (Top of this page)
Press the green "Try" button to access the downloads, and download/unzip.
Enter the Windows folder for a Windows install, copy and paste the ..aex plugin file here: C:\Program Files\Adobe\Adobe After Effects 2023\Support Files\Plug-ins
Enter the Mac folder for a Mac install, copy and paste the .plugin file here: Applications/Adobe After Effects 2023/Plug-ins/
Enter the Models folder, and paste depth_estimator_384x384_low_vram.vrl into the same folder as your plugin.
Go to aescripts.com/downloadable/customer/products and find your license code. It takes about 15 minutes to generate after purchasing.
Copy your License Code.
Apply Lockdown to an empty layer.
Press "Register" at the top of the plug-in.
Paste in your license code.
Press "activate"
In After Effects, go to Edit/Purge/All Memory & Disk Cache
Sometimes I crash (out of memory) when tracking high res footage, or very long footage (Ae)
In After Effects, go to "Preferences/Memory & Performance/RAM reserved for other applications". By default, it's set to something like 3 GB. Try to set this number very high. If you have 32 GB of RAM on your computer, maybe try releasing 16 GB. We're digging into an official fix, but at the moment, Ae and Lockdown aren't properly sharing RAM. AE is battling to create a RAM preview with as much RAM as it can get its hands on, and Lockdown needs a good amount for the motion vectors, point data, etc... Sometimes the system runs out. It's our top priority fix this. You should really only be seeing issues in extreme cases where Lockdown may need an unusually high amount of RAM for high res footage.
I'm missing install files that I've seen in older versions or tutorials. I also get the "Unable to execute script at line 4" error when running the Lockdown script.
Lockdown 2.2 and later ONLY requires a single self-contained install file. It's Lockdown.aex for Windows, Lockdown.plugin for Mac. You may still have the following files in your computer from older versions. You can safely delete these from the "Plug-ins" and "script UI panels" folders:

GenerateVectors.aex
GenerateVectors.plugin
Lockdown.JSXBIN
GV.aom

The JSXBIN side script is not used in a later version of Lockdown, and running it will give you an error message. Please delete that script entirely, and follow the latest tutorial on this homepage to run Lockdown.


How do I get rid of the grid watermark?
Please refer to this faq on how to register your license and some troubleshooting tips.
The "UnLockdown" button breaks my Lockdown 1.4 projects, when opening with Lockdown 1.5.
How do I get motion blur on my shot with Lockdown?
Please use the effect "CC Force Motion Blur" after Lockdown. Shut off "override shutter". Turn motion blur on for the layer, and in the composition. In the composition settings, make sure the shutter phase is (shutter angle * -.5). CC Force Motion Blur with Lockdown.
How do I create a log file?
Please watch this video. Log files contain a record you can send to us, that tells us basically everything that happened since you opened Lockdown until you closed it. It makes it much easier for us to find bugs. Please make sure to delete the log folder after sending us the log, because the log file will get very very large over time if you keep the folder. Basically, if the folder exists, the log file is created and written to. If not, the log file is not created or written to. So you don't want the log folder to exist for any longer than it needs to be.
Lockdown turns a clip black, and nothing works
Please make sure you're using the CURRENT version of After Effects. We built Lockdown with the 2019 API, so it's a guarantee 2018 and earlier will not work at all. We keep it up to date with the latest version of Ae.
Some users report they have to update their graphics card drivers to get Lockdown working. More troubling, some Nvidia users claim GeForce experience says it's up to date, but they had to go to the Nvidia website to manually update drivers before Lockdown would work. Our team on Lockdown updates our graphics drivers immediately, so to minimize the chance of rendering errors, please stay up to date with your drivers.
I'd like to see the Lockdown 2 tutorials only
Here is the Youtube playlist for Lockdown 2: https://www.youtube.com/watch?v=uJv_pO_Bsoo&list=PL1arT3aE34g5d-gJlY_dAVcrJyj37FX5L
I have a problem not listed here, can you help me?
We can sure try. All the help tickets for this product regarding technique are answered us, the creators of Lockdown. If you send us footage that poses unique challenges from every other video listed above, we can test it. That being said, we have a policy to ONLY send back screen recordings of your project for guidance, we will never send back any project files, no exceptions. We answer help tickets to assist you, and to improve Lockdown, but the help ticket system is not a way for us to complete your projects. Please make sure you have all the necessary permissions before sending a project file. You can open a help ticket here.
| | |
| --- | --- |
| After Effects | 2024, 2023, 2022 |
| Blender | 3.6, 3.5, 3.4, 3.3, 3.2, 3.1, 3.0 |
| Cinema 4D | 2024, 2023, S26, R25, S24, R23, S22, R21, R20, R19, R18, R17, R16, R15 |
Lockdown
3.0.2 (Current version) - Dec 1, 2023
- Fixed a bug where pressing "face tracker import" would crash Lockdown in Ae 2024
3.0.1 - Nov 18, 2023
### Added
- Released a new free version of Lockdown which allows 1 and 2 point tracking for all users. (Run Lockdown in Trial mode, which has the new free features)
- Feature to auto-import your C4D file to After Effects upon creating it with Lockdown
- GPU acceleration for 3D features in After Effects UI.
- "Nudge" function to adjust points using keyboard hotkeys WASD.
- The 'J' and 'K' hotkeys now move the time from keyframe to keyframe, to their midpoints, and to the start and end of the shot.

### Fixed
- Fixed 3D exporter (UV data, transformation scale) in a situation where the Hero frame was not between inpoint and outpoint.
- Fixed issues where some Unicode paths could not be read.
- Fixed Perspective Warping issue in After Effects, where the parameter state was not taken into account during rendering.
- Fixed A bug where baking would not always bake the full timeline.
- UI: fixed some parameters value text alignment, so it's less likely buttons will be crowded or over-spread.

### Changed
- The size of the plugin binary file has been significantly reduced. (around 90mb)
- Depth estimator is a very large (1.3gb) sidecar file ("depth_estimator_384x384_low_vram.vrl").
- The trial version of the plugin now allows unrestricted 1 and 2 point tracking for all users.
- Enable tracking file cache by default.
- "Baking" function now fills gaps in a track after baking.
- Removed frame image rendering in 3D workspace in case there is no mesh to render.
- Renamed "Normal" rendering mode to "Mesh" in AE UI.
- Added "Use Hero Frame Depth" checkbox parameter.
- Hide UI controls for Planar Tracker if it is Off.
- Transform controls are now available in the main Tracking tab for the convenience of our free users.

3.0.0 - Jul 11, 2023
- New 3D Tab for all new 3D workflow
- New Depth estimator
- New 3D Planar Tracker
- Added a new 'rigid' tracking algorithm
- Added a depth rendering output mode
- Added a 3D preview rendering mode in the After Effects composition
3.0.0 - Jul 10, 2023
initial release of Lockdown 3.
Lockdown Depth Library (1.2GB)
3.0.1 (Current version) - Nov 18, 2023
- Added Depth Library as side download
Paint Link
1.0.7 (Current version) - Dec 1, 2023
-Added a new feature "Add Keyframe VFX".
-plugin now detects some incomplete or incorrect installations, and tells the user how to fix it.
-Fixed a few situations where a PSD might not be updated in Ae, for example, the user closing Ae and Photoshop when Paint Link is not selected.
-Fixed a crash related to the plugin server connection
1.0.6 - Aug 14, 2023
-Fixed an error in which Paint Link would repeatedly attempt to re-connect to Photoshop when it's supposed to be idle. This prevented text from being edited because each connection attempt would force de-selection.
1.0.5 - Jul 29, 2023
-Fixed an error in which the plugin would not work when saving to a drive which contains non-English characters in the path name.
1.0.4 - Jun 9, 2023
-There have been no changes to the plugin itself, however we have fixed an issue with the installer that was preventing installation in some cases.
1.0.3 - Jun 8, 2023
-Fixed a bug in the latest version of Photoshop (24.5) where sometimes the frame step controls would not work.
1.0.2 - Jun 1, 2023
- Added support for Photoshop 24.5, which introduces a new Context Aware panel that interfered with older versions of Paint Link.
- To reduce lag on older computers, we've fully prevented Paint Link from processing or updating when After Effects is not selected as the operating system's active window.
1.0.1 - Nov 28, 2022
- Fixed an issue where Paint Link may not push images from Photoshop to After Effects if only one single keyframe exists in the project.

-Added a check to ensure "Allow Scripts to write files and Access Network" is enabled.
1.0.0 - Aug 22, 2022
- Initial Release
Composite Brush
1.6.7 (Current version) - Nov 7, 2022
Fixed a crash when using Composite Brush on footage with negative color values in 32 bit mode.
1.6.6 - Aug 21, 2022
Updated the aescripts licensing framework.
1.6.5 - May 1, 2022
Updated the plugin to work with all M1 macs.
1.6.4 - Feb 5, 2022
Updated the licensing code.
1.6.2 - Nov 26, 2020
Moved the functions of the alt key to the control/command key.
1.6.1 - Sep 27, 2020
Added performance improvements for Soft 1.6, and any key using "Optimize and Soften".
1.6.0 - Jul 21, 2020
Added Soft 1.6 Matte Type. This matte type should outperform all other matte types in the vast majority of situations. It should be able to create hard, soft, and hair-type edges depending on the shot. We'd highly recommend using this Matte type for everything. There may be a few occasions where Hair 1.4 is still useful, but through testing we've found the results are almost indistinguishable.
1.5.2 - Apr 30, 2020
30.04.2020 - 1.5.2
Fixed a possible compatibility error with previous projects.
Added better adaptation to different linear colorspaces.
1.5.1 - Mar 29, 2020
-Fixed an issue on Mac where Composite Brush would not accept click input from TeamViewer or other remote access software.
1.5.0 - Mar 19, 2020
-- Added key softness button, which does a tiny bit of post processing to smooth over edges.
- Added optimize & soften button. This button makes Composite Brush run slightly faster by eliminating redundant processing, and also applies the key softness parameter. The goal will be to have this happen automatically without a button press in future versions.
1.4.3 - Dec 11, 2019
-Notarized and signed the Mac Plug-in for Catalina
1.4.2 - Aug 29, 2019
-Updated aescripts licensing framework (again)
1.4.1 - Aug 23, 2019
-Updated aescripts licensing framework
1.4.1 - Aug 22, 2019
-Updated aescripts licensing framework
1.3.0 - Jan 13, 2019
[New features]

- Hair (v1.3) selection style.

- Matte Invert checkbox.

- Restore RGB transfer mode.

- Restore RGBA transfer mode.


[Improvements]

- Expanding the range of Matte Choker to be [-1000 .. 1000].
1.2.0 - Nov 27, 2018
Added "Previous Effects" Transfer mode.
Added "Replace Alpha" Transfer mode.
Removed "Alpha Minimax" and replaced with "Matte Choke".
1.1.0 - Nov 12, 2018
Improved selection when using a linearized working space.
Set Precision to 100 by default.
Added decimal level blur control.
1.0.0 - Oct 26, 2018
Initial Release