T-shirts
The response to our offer was overwhelming and unfortunately we are now sold out. Our apologies if you were not able to take advantage of this offer.
*While supplies last, free shipping applies to mainland US addresses only.
Our warehouse is closing and we need to move all our remaining inventory. There aren't many left so grab an extra one for yourself or give one (or two) to a friend. All shirts must go!
Due to the massive popularity of the timeline shirts we had a bunch more made and even added two new shirt colors! We tried very hard to keep the price as low as possible. So grab a shirt if you missed out the first time or get it in another color if you already got one before. Also, we printed our logo on the inside label so it's not a walking advertisement ;-).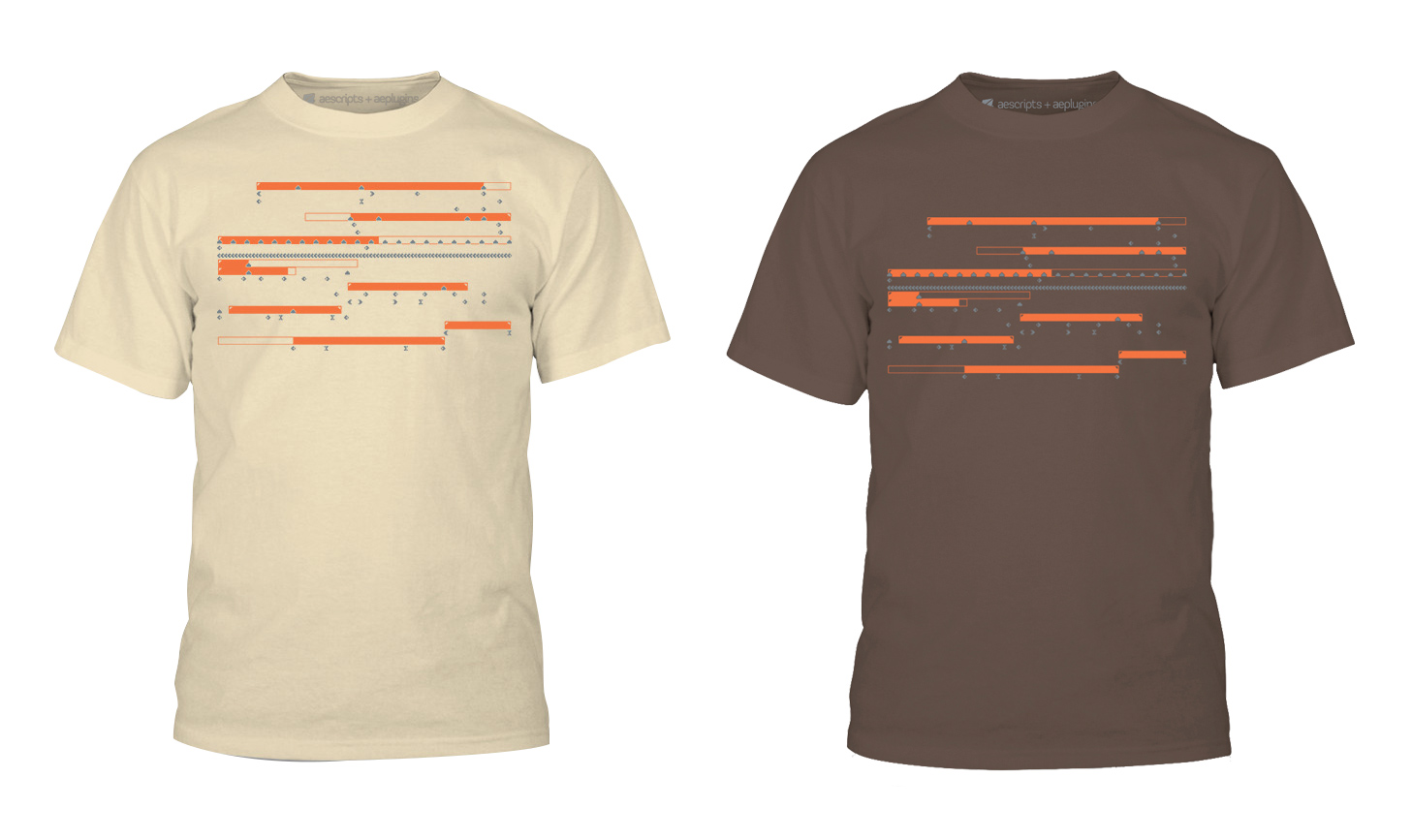 The aescripts + aeplugins timeline shirt was designed by Victor Treushchenko from Berlin, Germany who won our t-shirt design contest.
ATTENTION INTERNATIONAL CUSTOMERS: It is possible that your country might charge you a tariff to receive the shirt. We are working with a commercial shipper to avoid this in most countries but if you are charged a fee you will need to pay it as we unfortunately cannot cover this cost.
Share your photos
Share your t-shirt photos with hashtag #AETimelineShirt on Twitter and Instagram. Bonus points if you are wearing the shirt!
Design and Sizing Info