Penpal 2
Compatibility After Effects

Please check exact version compatibility under the "COMPATIBILITY" tab below
Penpal brings bezier power and precision into AE, so that your workflow is free from excessive planning and difficult round-trips to Illustrator.
"Penpal has made my workflow so much easier. Gives me really smart basic shape layer functions that I've been wanting for years inside of AE" - Claudio Salas.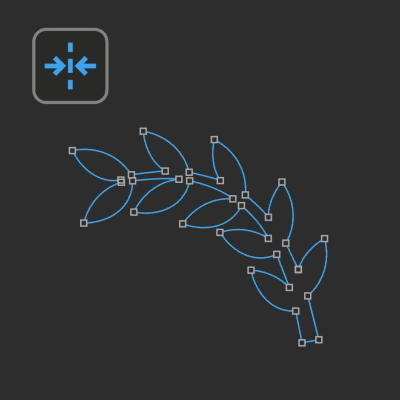 DESIGN IN MOTION
Here's just a few of the capabilities Penpal brings to AE:
Flip paths horizontally or vertically
Break a path into two separate paths
Distribute and align points within a shape
Snap selected points to pixels
Simplify paths with too many points
Reverse the direction of points along a path
Mirror points around an axis to create perfectly symmetrical shapes
Join two separate paths into one
Quickly make a broken tangent smooth again
EDIT SHAPES AS THEY REALLY ARE
Switch between Penpal's Spaces, and you can work on paths that are transformed by groups, rotation and parenting as if they were still in their original state - with all of Penpal's functions working in the right-way-up orientation.
You can treat shape layers as if they were precomps, but keep all the Path properties right there in your timeline.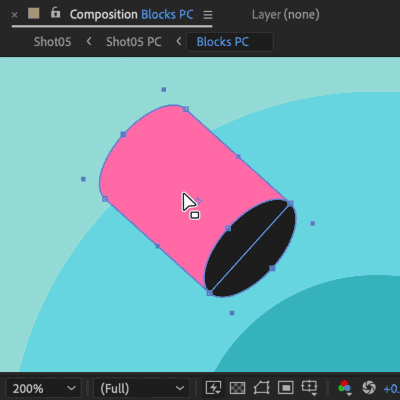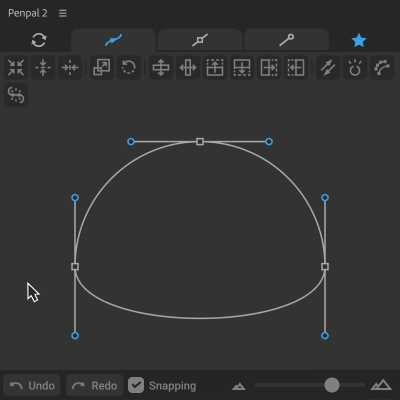 THE UI PANEL POWER-UP
Version 2 of Penpal brings a huge boost in interactivity with a live, responsive UI panel: Drag elements around in the canvas. Option-drag to smooth or break tangents. Hold Shift to constrain to axes. Enable various levels of snapping.
This UI is based on the one you already know from Ae and other Adobe apps, so it feels familiar from the moment you fire it up. Users of v1 can now work in Penpal more intuitively, more of the time.
And Penpal still goes beyond Adobe standards by letting you select tangents as if they were points. That allows you to drag two or more tangents at the same time, and do things like copy one tangent and paste it to another.
"Penpal is so jam-packed with essential path editing features, I have it permanently docked in my After Effects workspace" - Al Boardman.
After Effects has always lagged far behind Adobe Illustrator when it comes to editing bezier paths. This lack of love for shape layers forces us into extreme preparation, awkward hacks and flow-breaking workarounds .
We know folks who don't use Illustrator at all, and design everything from scratch in AE, thanks to Penpal. We're not saying that Penpal can do everything Illustrator can (though it can do some things Illustrator can't). But with Penpal in your workspace, you'll need Illustrator a lot less. Perhaps not at all.
Learn more
The official Penpal Training Series on YouTube will teach you the fundamentals in bite-sized chunks. The Penpal User Guide is the most thorough way to learn everything Penpal can do.
Click the Try button at the top of this page to instantly download a 10-day trial - it will only load paths with 10 points or less. Purchase a license to unlock the full version.
Penpal is localized for Chinese, German, Italian, Japanese, Portuguese, Russian and Spanish.
Upgrades
If you purchased Penpal 1 after October 25, 2022, you can upgrade for free. If you purchased it before then, you can upgrade for $30. Simply login to the same account and the discounted price will be automatically shown. If you need any assistance please open a support ticket.
| | |
| --- | --- |
| After Effects | 2023, 2022, 2021, 2020, CC 2019, CC 2018 |
2.0.1 (Current version) - Jun 1, 2023
Fixes blank panel in some older versions of AE
2.0.0 - Apr 25, 2023
Initial release of Penpal 2