BorderPatrol
Compatibility After Effects

Please check exact version compatibility under the "COMPATIBILITY" tab below
To serve and protect
BorderPatrol provides a painless way to resize shapes in After Effects while maintaining stroke widths and rounded corners. All you need to do is adjust the shape layer's scale property and shapes will resize relative to the layer's anchor point. BorderPatrol works with both Parametric and Bezier Path shapes.
Repositioning the anchor point
Shapes resize relative to the shape layer's anchor point giving you the flexibility of repositioning or animating the anchor point at any time. "Leave Anchor" will maintain stroke widths and rounded corners without repositioning the anchor point.
Collapse stroke option
Maintaining stroke widths is cool and all but what if you want it to shrink the shape down to nothing? That's where "Collapse Stroke" can help.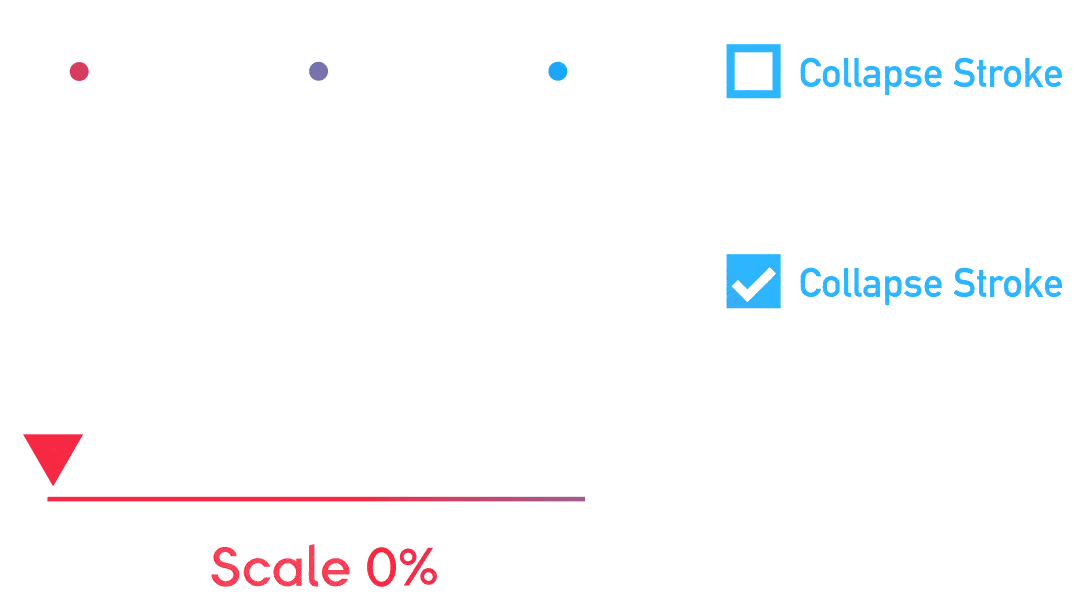 | | |
| --- | --- |
| After Effects | 2023, 2022, 2021, 2020, CC 2019, CC 2018 |
1.0.4 (Current version) - Jul 16, 2020
Updated licensing framework
1.0.3 - Jun 11, 2020
Updated licensing framework
1.0.2 - Feb 4, 2020
Changed:

-Fixed bug where the position of the shape layer would randomly change when applying BorderPatrol to shape layers with parents.
1.0.1 - Jan 27, 2020
Changed:

-Added error handling for non-comp items.
-Cleaned up some global variables.
1.0 - Jan 26, 2020
Initial Release