rd: Kinda Sorta
Compatibility After Effects

Please check exact version compatibility under the "COMPATIBILITY" tab below

Adding to cart...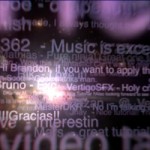 This script is used as part of the Cinematic Opening Title Redux tutorial on Aetuts+
This script displays a palette with controls for sorting layers based on specific criteria.
If using only the Selected Layers in Comp (i.e., not all layers), the selected layers are moved to the top of the comp as part of the sorting process. If sorting by Layer Name, layers that have not been renamed (i.e., their names appear enclosed in brackets), the brackets will sort those layers before renamed layers.
Note: The In and Out points of negatively stretched layers are identified by their positions in comp time (i.e., their out times are treated as In points, and vice versa).
Note: This version of the script requires After Effects CS5 or later. It can be used as a dockable panel by placing the script in a ScriptUI Panels subfolder of the Scripts folder, and then choosing this script from the Window menu.
Originally requested by Phil Spitler.
Enhancements inspired by nab (www.nabscripts.com) and djuna (dwahlrab).
| | |
| --- | --- |
| After Effects | CC 2014, CC, CS6, CS5.5, CS5 |
2.0 (Current version) - May 9, 2013
Updated minimum version to CS5, added small UI tweaks for CC, and cleaned up some code.
v1.2 - Added Z Position order mode, per request by djuna. (27-apr-2008)
v1.1 - Improved random mode, per suggestion from nab. (23-aug-2007)
v1.0 - Initial release. Requires AE CS3. Can work as a dockable panel or a palette. (17-aug-2007)