pt_ShiftLayers
Compatibility After Effects

Please check exact version compatibility under the "COMPATIBILITY" tab below

Adding to cart...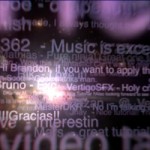 This script is used as part of the Cinematic Opening Title Redux tutorial on Aetuts+
Shift or stagger layers in time.
Shift Selected Layers:
Shifts all selected layers in time by the same amount. You can shift by a fixed amount of time, or have the first in-point/last-out point of the selected layers jump to the current time marker.
Stagger Selected Layers:
Staggers selected layers in time, offsetting each layer by a fixed amount of frames or seconds. Layers can be staggered starting from the current time marker, or the offset can be added to each layer's current time. Layers are sequenced in the order that you select them, so be aware of this when you're shift-selecting groups of layers.
| | |
| --- | --- |
| After Effects | 2020, CC 2019, CC 2018, CC 2017, CC 2015.3, CC 2015, CC 2014, CC, CS6, CS5.5, CS5, CS4, CS3 |
2.4 (Current version) - Apr 23, 2017
Fix for drop-downs not displaying correctly on Windows HiDPI displays
Fix for help window not closing on Windows
2.31 - Feb 2, 2016
Fixed launch error when running as panel
2.3 - Dec 7, 2015
Stagger works correctly with trimmed in points
2.2 Added CS5 compatibility - May 2010
2.1 Initial release on aescripts.com - Aug 2009