BeatEdit for Audition
Compatibility Audition

Please check exact version compatibility under the "COMPATIBILITY" tab below
Music by Keshco.
Features
robust, state of the art beat detection
beat markers are visible in both waveform and multitrack view
easy beat selection
detect only beats, or additional 'rhythmically relevant' peaks for more variation
Multitrack and Waveform View

BeatEdit creates standard Adobe Audition markers, which are then saved as metadata along with your audio file. You can then snap to these markers to accurately select sections of the music. Want to extract loopable segments from songs? Thanks to the beat markers, you can easily select sections of, for example, 4 or 8 beats to make sure they loop seamlessly.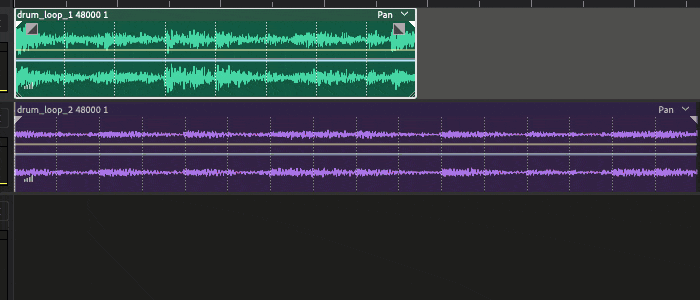 Since the markers are also visible in Adobe Audition's multitrack view, matching the tempo of different clips is easy – just time-stretch them so the beat markers match up. Whether you want to overlay several clips, or just transition between them – with accurately synced beats, the results will always sound much better.
Full Control
BeatEdit offers detailed controls to select the beats you want to work with. You can subdivide beats to create faster patterns, and easily select beats. BeatEdit can also create extra markers outside of the beat pattern, where there are other 'rhythmically relevant' peaks in the music.
Robust Beat Tracking Technology
BeatEdit relies on highly robust beat tracking technologies developed by music research groups around the globe. The beat tracker used (IBT) is developed by the Sound and Music Computing Group at the INESC University of Porto . BeatEdit also relies on the MARSYAS (Music Analysis, Retrieval and Synthesis for Audio Signals) framework developed under the direction of George Tzanetakis, Associate Professor at the University of Victoria.
Limitations
BeatEdit only works with .wav and .mp3 audio files and cannot load audio from video clips.
Purchased the BeatEdit Bundle before Audition was added?
If you purchased an earlier version of the BeatEdit Bundle that didn't contain BeatEdit for Audition, yet, we have good news for you: We will give you a license of BeatEdit for Audition for free. Just make sure you are logged in with the customer account you used to purchase the bundle, visit this page here again and the price should automatically update to $0.
| | |
| --- | --- |
| Audition | 2022, 2021, 2020, CC 2019, CC 2018 |
2.2.000 (Current version) - May 8, 2023
- native support of Apple Silicon processors
- fixed installation issues
2.1.010 - Jan 25, 2023
- bug fixes
2.1.009 - Jul 7, 2022
- various bug & compatibility fixes
2.1.007 - Oct 11, 2021
Fixed issue with "cannot convert" error message.
2.1.000 - Oct 13, 2020
initial release