Squash & Stretch Pro
Compatibility After Effects

Please check exact version compatibility under the "COMPATIBILITY" tab below
Music by PremiumBeat.com. License this music
Squash & Stretch is also available in a Free version with less behaviors, fewer sounds and a more limited feature set. For detailed info and tutorials, see the product page of Squash & Stretch Free.
Go to FREE Version
The Pro version has many more features than Squash & Stretch Free, including
more behaviors (over 60 included)
more sound effects (over 350 included)
it can also be extended with additional behavior bundles (take this short survey to tell us what kind of bundles we should create)
the toolbar includes a full version of the TextExploder extension (Same features as TextExloder V2, except that it can only be executed from the Squash & Stretch user interface, i.e. the scripting API and KBar API are not included).
Browse Included Behaviors
Extra Bundles
The Pro version of Squash & Stretch can be extended with extra bundles. We will develop more and more bundles over time; the following bundles are currently available: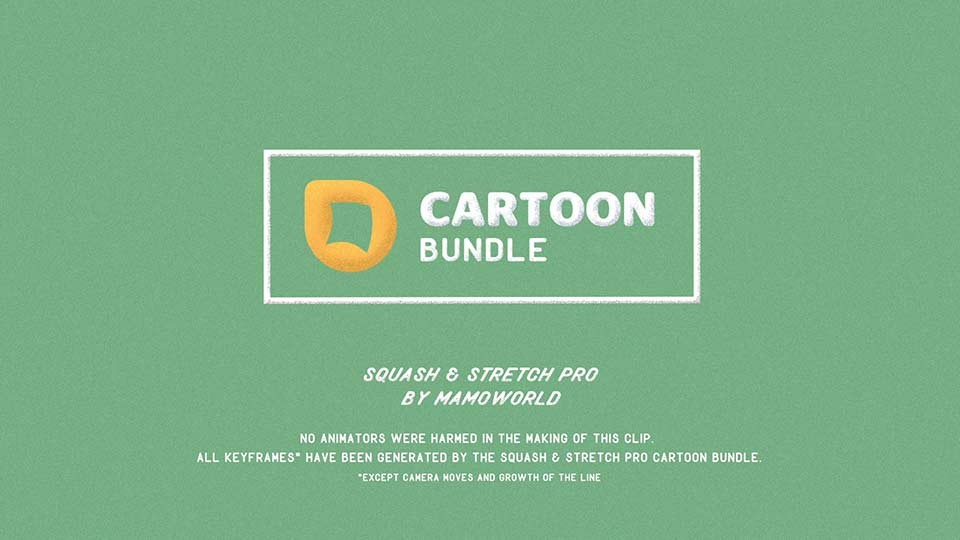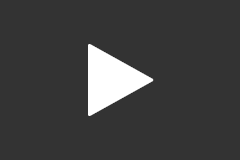 Cartoon Bundle
$19.99
This bundle extends Squash & Stretch Pro with 37 behaviors and 242 sounds to give your animations an organic and fun cartoon style.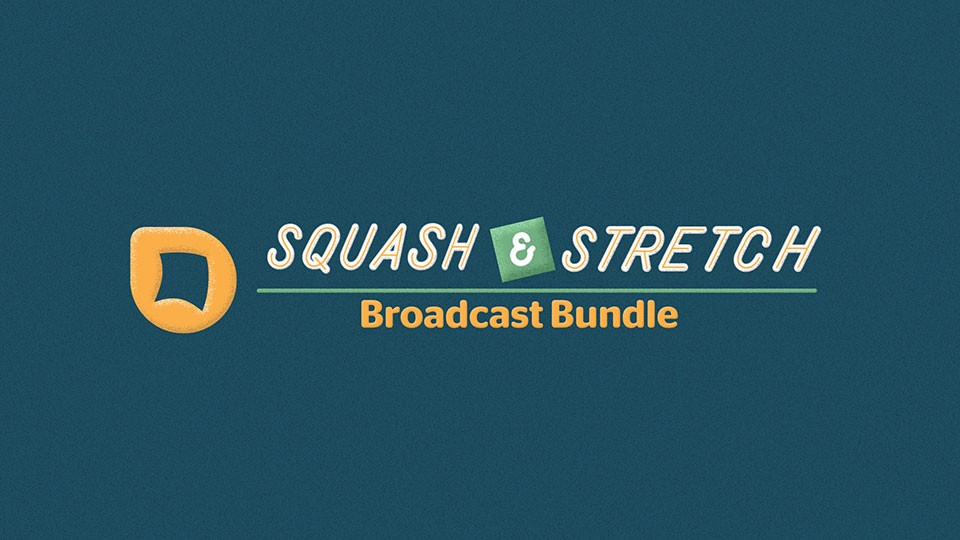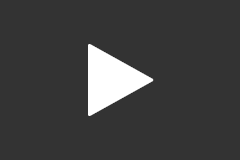 Broadcast Bundle
$39.99
This bundle includes 130 behaviors and more than 200 sound effects for Squash & Stretch Pro, all with a subtle, elegant style.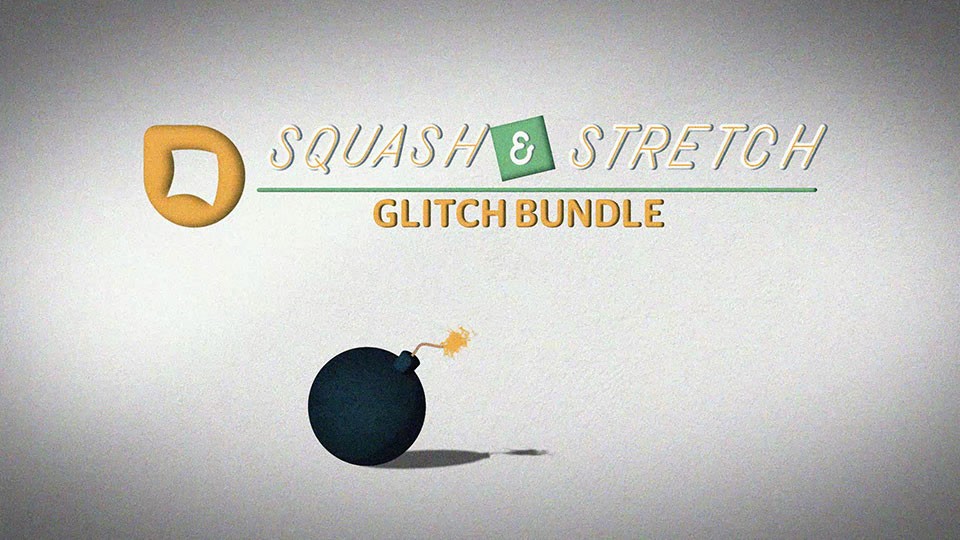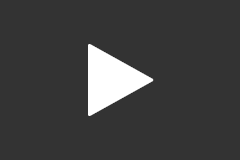 Glitch Bundle
$0
This bundle includes 18 behaviors with 69 variations and 53 sound effects to add some chaos to your project.
Reviews
Beginning and intermediate AE users can harness this tool to instantly create dynamic animations on projects with a tight deadline. Experts can use it for rapid prototyping & brainstorming.

read review
Overall, Squash and Stretch is a very useful tool for adding that extra "oomph" to your animations quickly, while still retaining creative freedom and control. No more messing around with inorganic, inflexible expressions to achieve robotic easing and squashing.

read review
mamoworld's tagline is "Simplify your CGI" and with their new tool, they have done just that.

read review
It's fast and easy to modify animations, once you understand the toolset.

read review
| | |
| --- | --- |
| After Effects | 2023, 2022, 2021, 2020, CC 2019, CC 2018, CC 2017, CC 2015.3, CC 2015 |
1.2.005 (Current version) - May 9, 2023
updated analytics
1.2.004 - Jul 7, 2022
fixed broken library search function
1.2.003 - Dec 11, 2019
fixes issues with applying multiple behaviors to the same layer.
1.2.002 - Dec 10, 2019
more robust error handling when bundles are not installed correctly
1.2.001 - Oct 8, 2019
fix issue with configuring library folder in CC 2019
1.2 - Nov 24, 2018
built-in TextExploder is now updated to TextExploder V2
1.1.001 - Mar 14, 2018
The TextExploder tool build into Squash & Stretch Pro had issues in previous versions if the newline was created with shift-return instead of return. This is fixed in the new version 1.1.001.
1.1.000 - Jan 18, 2018
- fixed issues with precomposing layers with a track matte
- adds new features required for upcoming Broadcast Bundle
1.0.001 - Nov 19, 2017
fixed issues with entering license code in CC2015.1
1.0.000 - Nov 7, 2017
initial release