Free Compose
Compatibility After Effects

Please check exact version compatibility under the "COMPATIBILITY" tab below
Please click on the green TRY button above to download the free trial and make sure you enjoy using Free Compose prior to purchasing!
V1.2 Update in development! In/Out point control, opacity control, easy duplication of groups. Expected December 1st
What can I do with Free Compose?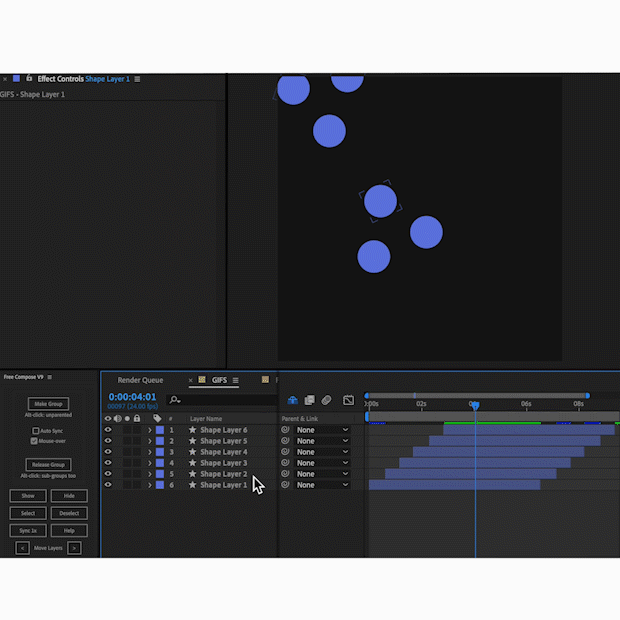 Group any layers.
Select any layers and hit the 'Make Group' button. Hold alt if you don't want them parented. Name the group.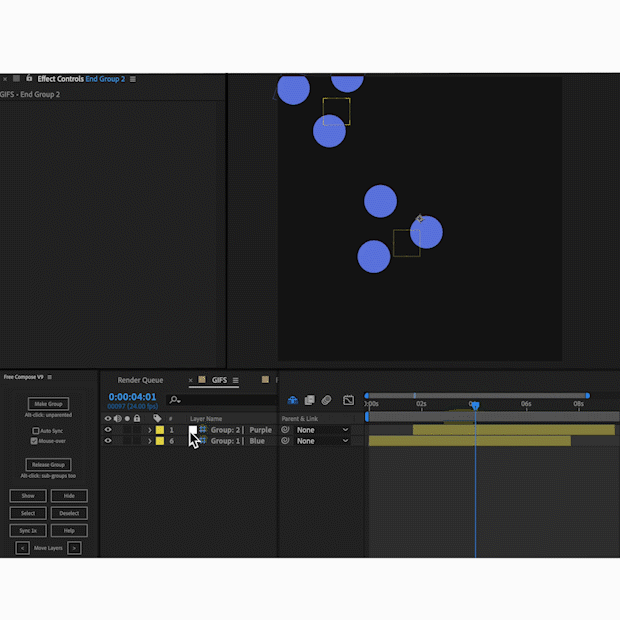 Move groups' layers easily in the timeline
Any time you move a group control layer, you can sync the contained layers either at your will by hovering over the Free Compose panel, or automatically by turning on 'Auto-Sync'. This also works for adding or subtracting layers from the group, and syncing in/out points.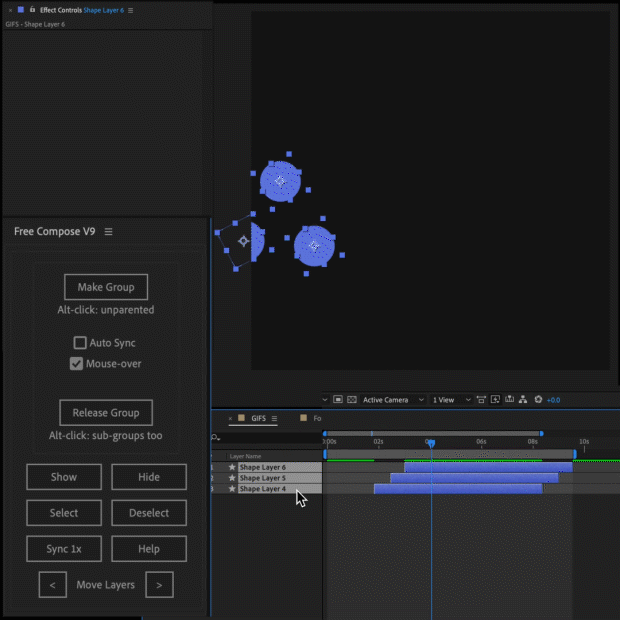 Doesn't cut off layer content like pre composing does
Group things right in place, and dont worry about whether they'll be cut off.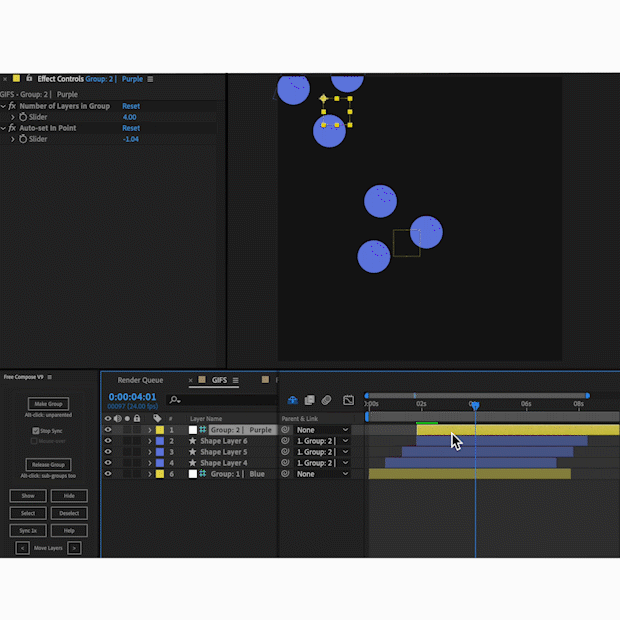 Add FX by groups
Quite like pre-composing, you can apply FX directly to a group control layer and it will apply with property links to that group's contained layers. Remove FX the same way.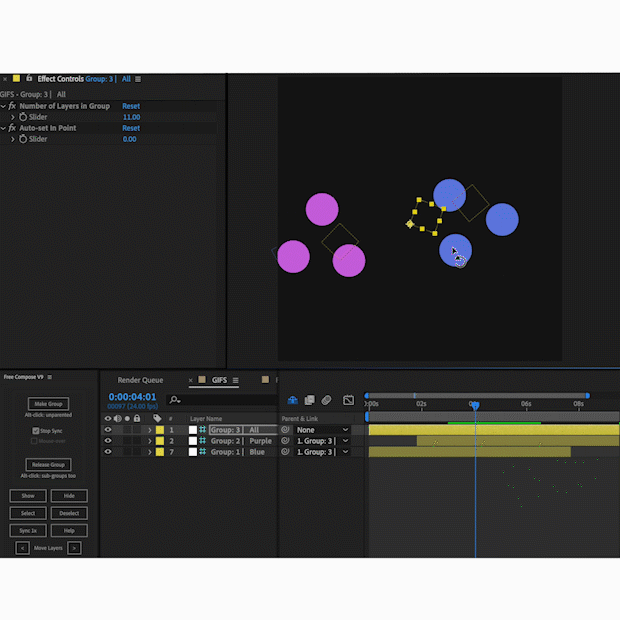 Show and hide layers or groups
Show all the layers, or hold alt to show only a group's nested group layers.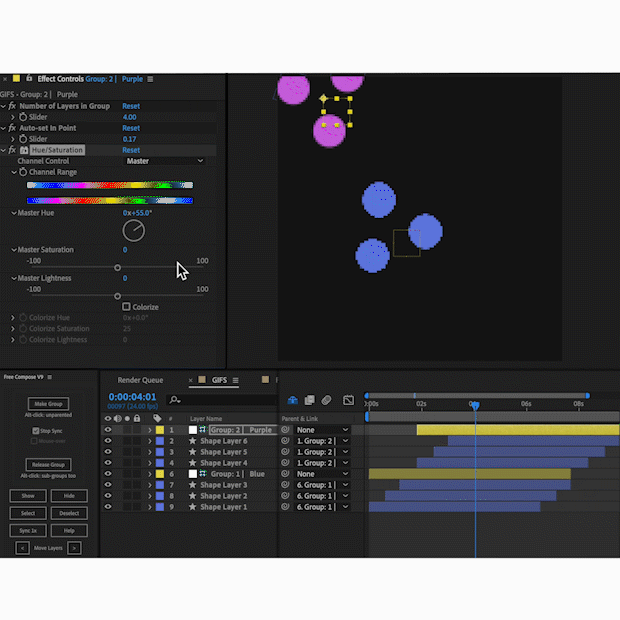 Nested groups parented at average positions
Tired of pre-composing and having the anchor point jump away? Get intuitive control with Free Compose. All group control layers are created at their contained layers' average positions.
| | |
| --- | --- |
| After Effects | 2020, CC 2019, CC 2018, CC 2017, CC 2015.3, CC 2015, CC 2014 |
1.1 (Current version) - Nov 16, 2020
Bug fixes:

1. Compatability with some non-english versions of After Effects.

2. Grouping could get stuck at creation of the End Group layer, when grouping layers at the top or bottom of the layer stack.

3. Message "refreshGroup2 is undefined" when using Auto-sync.

4. Issue with the group null sometimes being created in the upper left.

Feature changes:

1. Groups now refresh their layers' visibility based on the status of the group's visibility. (Affects all layers)

2. Group FX are removed when using both '<' and '>' functions.
1.0 - Nov 2, 2020
Initial Release