Vigoro
Compatibility After Effects

Please check exact version compatibility under the "COMPATIBILITY" tab below
What makes Vigoro so special?
Vigoro is a powerful and extremely customisable tool to create amazing offset animations that would take hours or days to set up traditionally. You can create a whole array of animations - from simple labels, to transitions, to full illustrations! Everything can be offset, tweaked, and keyframed - and with over 150 keyframeable options the possibilities are limitless!
A detailed UI panel aids in setting up compositions, which can be tweaked and animated to your heart's content. Once animations are completed, they can be kept and tweaked at any future point to easily create variations, or baked using the built in Bake/Freeze panel to keep your project running nice and fast!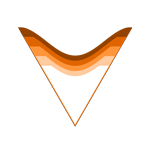 Features
Offsets: You can offset time, scale, rotation and a whole host of other things to make really fluid, complex animations with as few as 2 keyframes!
Colors: Colors of your layers can changed really simply by selecting the top and bottom colors, and letting Vigoro do the rest. However, if you want to get a little more in-depth, you can sample layers for your fill and stroke. Make complicated gradients, animate them, add more gradients or effects, and make it as detailed as you want!
Cut Effects: Want to spice up your animation a little more? 5 different Cut Effects allow for a huge variety of looks, and each has a multitude of options to play with!
Distribution: Easily distribute your layers! You can offset radially or linearly, and 3D distributions are fully supported.
Speed Modifiers: The Speed Modifiers will let you use the velocity of existing keyframes to add additional transformations and movement to your animation without having to keyframe them!
Cloner: Repetition gets a bad rap, but sometimes it can add a lot! Clone your shapes and offset the clones to create amazingly complex compositions.
Text Layers: Use text layers and breathe a whole new life into your animations - use distributions and cuts, or wiggle the text around for some really cool effects.
Convert Layers: Use precomps, videos, images or more in your Vigoro animations!
3D Layers: In Vigoro, each layer is set up ready for 3D use, and alongside the flexible compositions you can add cameras, lights or whatever else you might want!
Custom Layer Controls: You can now individually adjust each layer, to allow for an ever greater breadth of possibilities. Want to make that layer go a bit off to the side? Or change the color? Or arrange layers into pictures? No problem! Just choose the layer you want, and make adjustments in the Effects panel.
Full Feature List at OtherCubed.com
UI
Dockable UI Panel: Choose your composition name, set options, and always have it ready to go when you need to create a new Vigoro Composition!
Easy Default Settings: Set defaults for your Vigoro Compositions so your compositions will always be created as you want them.
Flexible Compositions: Each composition is created with a 'stack' of Vigoro Layers, with layers to mark the start and end of the stack. Outside of those layers, you can do whatever you want! Add backgrounds, text layers, cameras, adjustment layers or whatever else you might want! It's a great way to speed up your workflow.
Bake/Freeze Panel: Bake and freeze your compositions to speed up your project! Easily choose which aspects of your composition you want to freeze, lock layers to keep them safe, and bake away! The Bake/Freeze panel works outside of Vigoro as well, so you can use it wherever you need!
Installation
Installing Vigoro couldn't be easier! Simply extract the ZIP file wherever suits you best, and then copy the Vigoro.jsxbin and the Vigoro folders to your Script UI panels. The locations of these should be as follows:
Windows: C:\Program Files\Adobe\Adobe After Effects CC\Support Files\Scripts\ScriptUI Panels\
Mac: \Applications\Adobe After Effects CC\Scripts\ScriptUI Panels\
Once you've copied the files, just open After Effects and open the Vigoro.jsxbin window (it should be at the bottom of your Window Panel at the top). Now you're good to go!
NOTE FOR CS6 & CC!
Vigoro uses 'Pseudo Effects' to create the nice control panels included in Vigoro. Inside the ZIP file you've downloaded is a file called [PACK] Vigoro UI Installer.jsx - installing this will allow these panels to run without any errors. If you don't want to install them everything should work just fine, but you'll get some errors about 'Missing Effects' when you create a new Vigoro Composition.
To install this pack, run AE and then go to File>Scripts>Run Script File... - Find [PACK] Vigoro UI Installer.jsx wherever you've extracted it, and run it. After it's installed you'll be prompted to restart AE. Upon reopening, everything should be working!
If you're running CC2014 or later, you do not need to run the [PACK] installer!
| | |
| --- | --- |
| After Effects | 2022, 2021, 2020, CC 2019, CC 2018, CC 2017, CC 2015.3, CC 2015, CC 2014, CC, CS6 |
1.06 (Current version) - Jan 15, 2021
-Updated Licensing framework
1.05 - Dec 6, 2019
-Updated Licensing framework

-Re-enabled Trial mode
1.04 - Jan 25, 2019
- Updated to work with CC2019

- Support for floating licenses

-NOTE: If you have issues with Vigoro on CC2018+, Please use v1.03!
1.03 - Feb 6, 2015
Fixes
- Bake/Freeze now recurses fully
- Fixed occasional error on creating new Vigoro composition
- Converting layers now works on all versions
- Fixed custom roundness on shape Custom Layer Control

Adjustments
- Fixed some justification issues with UI panel
- When 'Mimic' is ticked in layer settings, other settings are now greyed out
1.0 - Jan 22, 2015
Initial Release