Animation Composer 3
Compatibility After Effects

Please check exact version compatibility under the "COMPATIBILITY" tab below
Description
Animation Composer is a huge library of adjustable motion presets, precomps and sounds. There is a lot of additional handy features to save you a ton of time.
100+ free motion presets, precomps and sounds
Every item has a video preview
Everything you add is non-destructive. Click to add, click to remove
Many additional expansion packs are available
What's new
Completely new user interface. Previews are now in the grid and load much faster. Customisation is now in a separate "Edit" tab.
User library. Now you can add your own stuff! Learn More.
More items in free version. We have added new presets, effects and precomps.
Presets
Animating your layers with presets is fun. You can try different animations in seconds. Everything is super easy to add, remove or customize.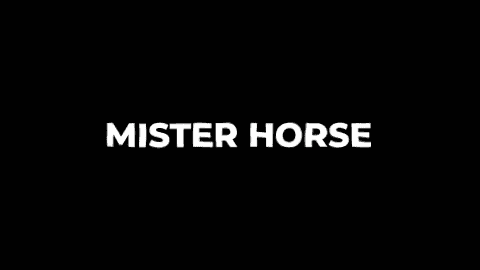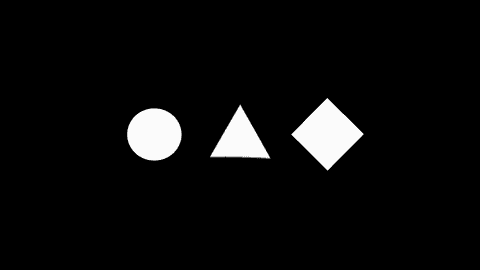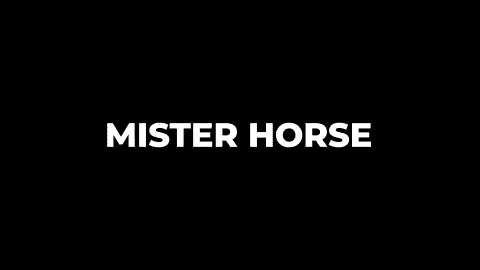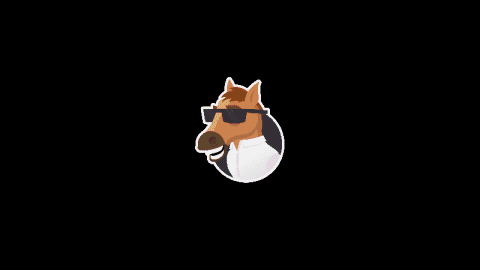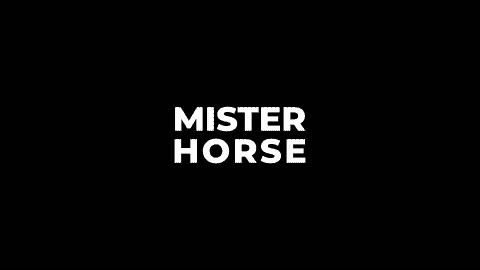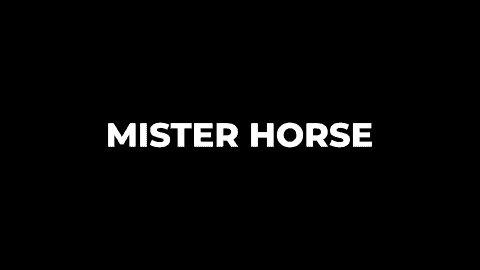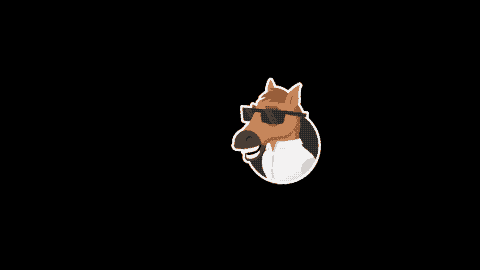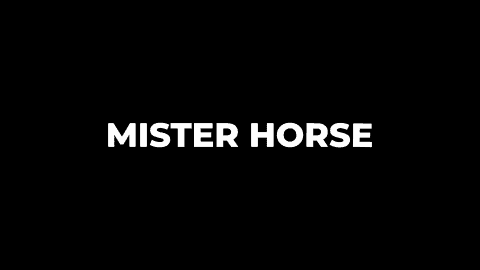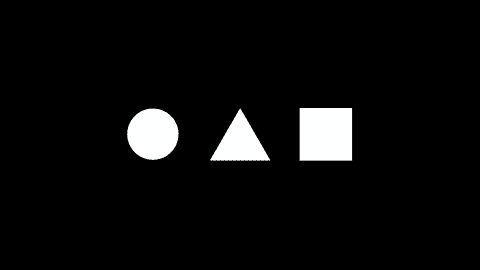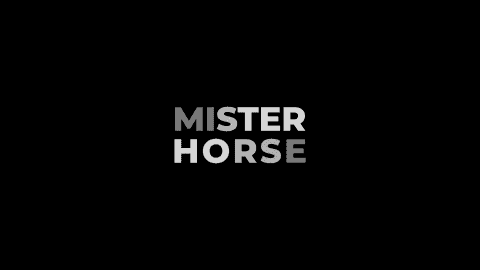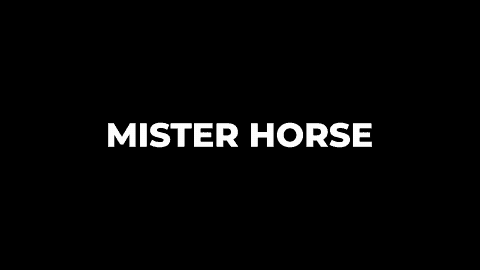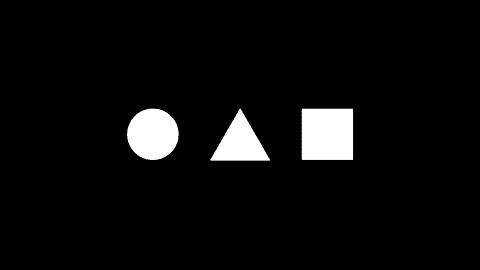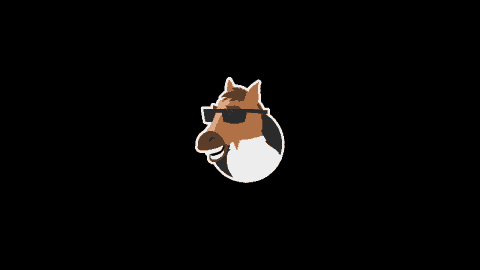 Transitions
Create mind-blowing cinematography quickly and with no hassle. Add a transition on a cut and voila, magic!
Sounds effects
Some of the basic sound effects you have heard here and there. Swooshes, slides, clicks or blasts. All with adjustable pitch.
Text boxes
Auto-scaling and fully customisable. Basic building block of any video. These will never get old.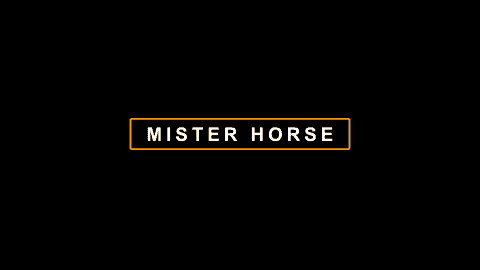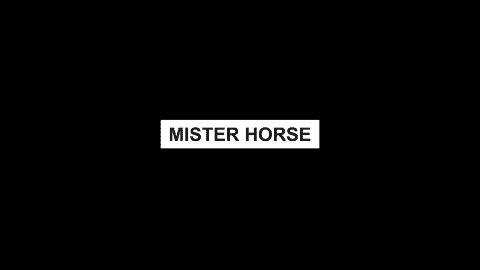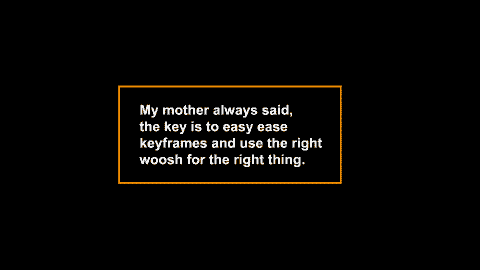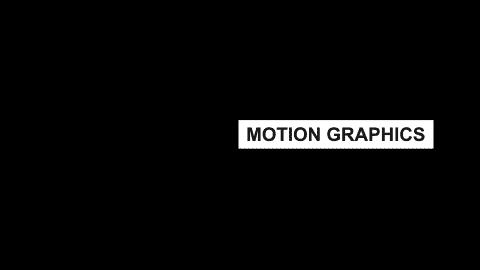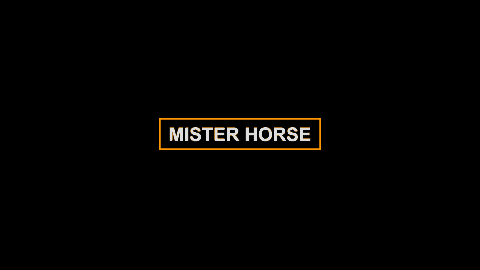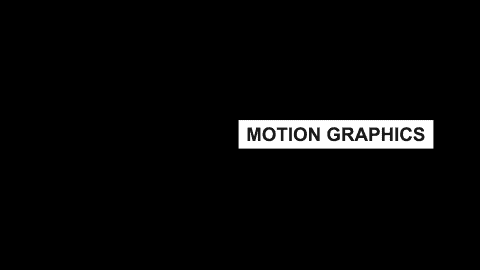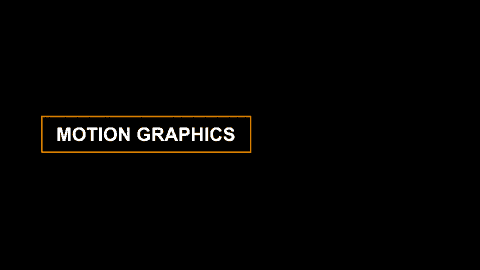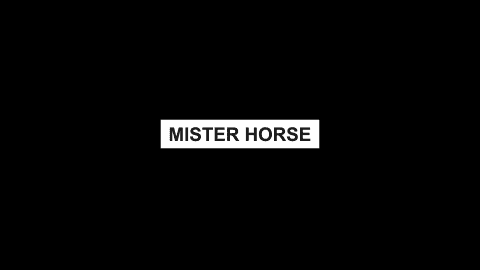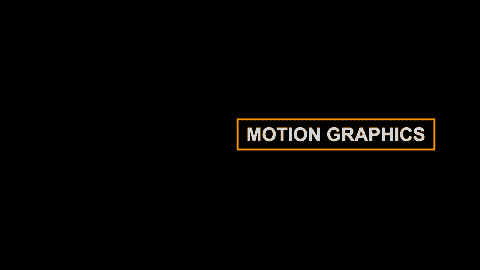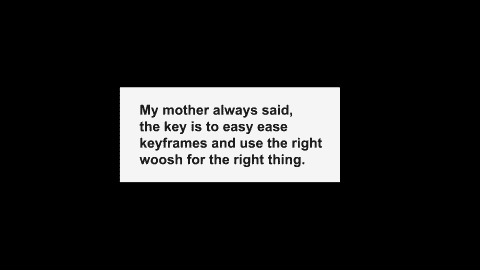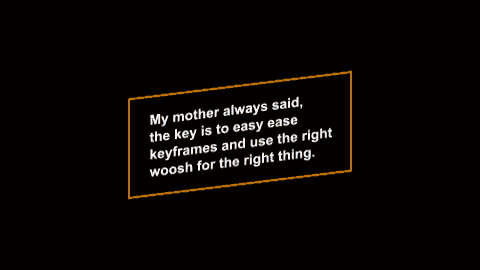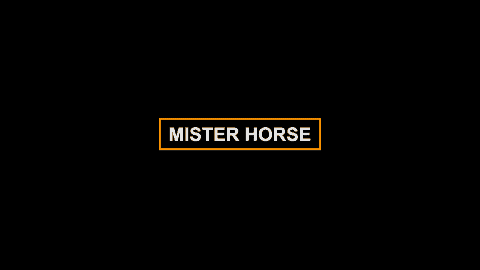 Social media stuff
If you create videos for social media, these will come handy. The essential call-to-action titles for getting a like, subscribe and more.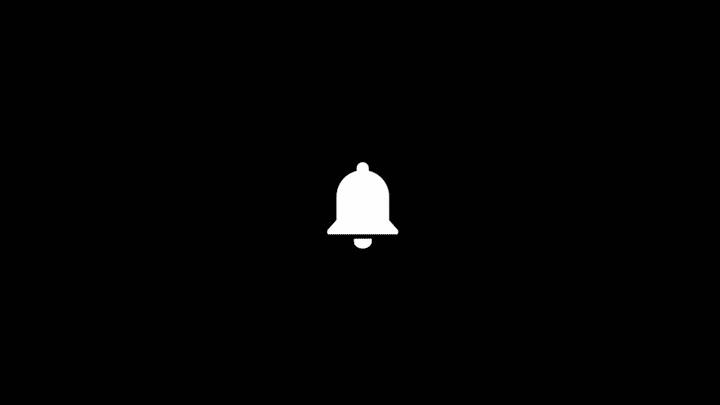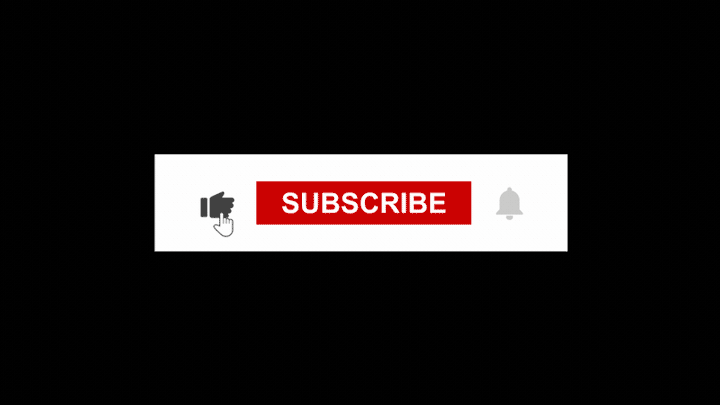 Many more extensions
This is just a tip of the iceberg.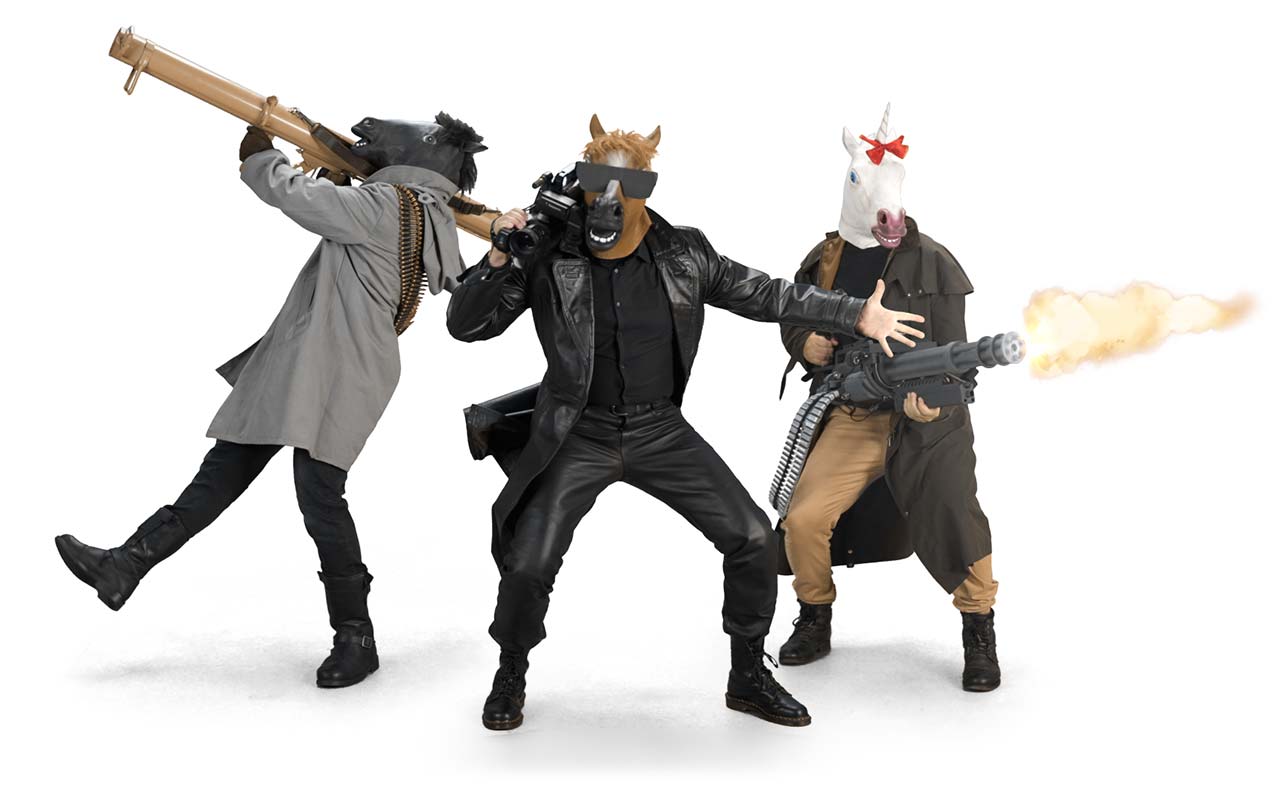 | | |
| --- | --- |
| After Effects | 2022, 2021, 2020 |
Animation Composer 3 Mac
3.0.9 (Current version) - Dec 2, 2020
- This is a major update, so fasten your seatbelts
- Completely new UI
- Previews are now in grid and load much faster
- Customization is now in separate "Edit" tab
- User Library. You can load your own files to Animation Composer
- More items in free version - new presets, effects and precomps
- Adobe After Effects CC 2019 or newer is required
- For more info visit https://misterhorse.com/animation-composer
- Changes in 3.0.6:
- Fixed an issue causing "EntryPoint not found" error on macOS High Sierra
- Avoided loading in unsupported versions of After Effects
- Fixed a couple visual issues in user interface
- Added an error dialog that appears when Product Manager cannot be found
- Changes in 3.0.7:
- Increased limit in the free version of User Library to 500 items
- Fixed an issue causing "EntryPoint not found" error on Windows
- Fixed a bug causing Precomp duration cannot be set above 100s
- Fixed a bug causing a crash when loading palette from layer
- Avoided loading auto-save folders and AE Crash.aep files in User Library
- Changes in 3.0.9
- Fixed preview scaling for footage with aspect ratio other than 16:9
- Fixed an issue causing an error after deleting a layer containing presets
- Fixed an issue causing a rare crash after selecting a layer
- Fixed an issue causing a crash after attempting to fix layer parenting for layers with presets
- Fixed a couple visual issues in UI
3.0.9 - Dec 2, 2020
- This is a major update, so fasten your seatbelts
- Completely new UI
- Previews are now in grid and load much faster
- Customization is now in separate "Edit" tab
- User Library. You can load your own files to Animation Composer
- More items in free version - new presets, effects and precomps
- Adobe After Effects CC 2019 or newer is required
- For more info visit https://misterhorse.com/animation-composer
- Changes in 3.0.6:
- Fixed an issue causing "EntryPoint not found" error on macOS High Sierra
- Avoided loading in unsupported versions of After Effects
- Fixed a couple visual issues in user interface
- Added an error dialog that appears when Product Manager cannot be found
- Changes in 3.0.7:
- Increased limit in the free version of User Library to 500 items
- Fixed an issue causing "EntryPoint not found" error on Windows
- Fixed a bug causing Precomp duration cannot be set above 100s
- Fixed a bug causing a crash when loading palette from layer
- Avoided loading auto-save folders and AE Crash.aep files in User Library
- Changes in 3.0.9
- Fixed preview scaling for footage with aspect ratio other than 16:9
- Fixed an issue causing an error after deleting a layer containing presets
- Fixed an issue causing a rare crash after selecting a layer
- Fixed an issue causing a crash after attempting to fix layer parenting for layers with presets
- Fixed a couple visual issues in UI
3.0.9 - Dec 2, 2020
- This is a major update, so fasten your seatbelts
- Completely new UI
- Previews are now in grid and load much faster
- Customization is now in separate "Edit" tab
- User Library. You can load your own files to Animation Composer
- More items in free version - new presets, effects and precomps
- Adobe After Effects CC 2019 or newer is required
- For more info visit https://misterhorse.com/animation-composer
- Changes in 3.0.6:
- Fixed an issue causing "EntryPoint not found" error on macOS High Sierra
- Avoided loading in unsupported versions of After Effects
- Fixed a couple visual issues in user interface
- Added an error dialog that appears when Product Manager cannot be found
- Changes in 3.0.7:
- Increased limit in the free version of User Library to 500 items
- Fixed an issue causing "EntryPoint not found" error on Windows
- Fixed a bug causing Precomp duration cannot be set above 100s
- Fixed a bug causing a crash when loading palette from layer
- Avoided loading auto-save folders and AE Crash.aep files in User Library
- Changes in 3.0.9
- Fixed preview scaling for footage with aspect ratio other than 16:9
- Fixed an issue causing an error after deleting a layer containing presets
- Fixed an issue causing a rare crash after selecting a layer
- Fixed an issue causing a crash after attempting to fix layer parenting for layers with presets
- Fixed a couple visual issues in UI
3.0.9 - Dec 2, 2020
- This is a major update, so fasten your seatbelts
- Completely new UI
- Previews are now in grid and load much faster
- Customization is now in separate "Edit" tab
- User Library. You can load your own files to Animation Composer
- More items in free version - new presets, effects and precomps
- Adobe After Effects CC 2019 or newer is required
- For more info visit https://misterhorse.com/animation-composer
- Changes in 3.0.6:
- Fixed an issue causing "EntryPoint not found" error on macOS High Sierra
- Avoided loading in unsupported versions of After Effects
- Fixed a couple visual issues in user interface
- Added an error dialog that appears when Product Manager cannot be found
- Changes in 3.0.7:
- Increased limit in the free version of User Library to 500 items
- Fixed an issue causing "EntryPoint not found" error on Windows
- Fixed a bug causing Precomp duration cannot be set above 100s
- Fixed a bug causing a crash when loading palette from layer
- Avoided loading auto-save folders and AE Crash.aep files in User Library
- Changes in 3.0.9
- Fixed preview scaling for footage with aspect ratio other than 16:9
- Fixed an issue causing an error after deleting a layer containing presets
- Fixed an issue causing a rare crash after selecting a layer
- Fixed an issue causing a crash after attempting to fix layer parenting for layers with presets
- Fixed a couple visual issues in UI
2.9.4 - Apr 26, 2019
- Fixed laggy RAM preview in CC 2019 when AC and AE use the same audio device
- Improved product update notification system
- Fixed fun examples project file which is bundled with AC installer
- Fixed some other minor issues
2.7.3 - May 25, 2018
- Updated some precomps from Filmmaker's Transitions
- Fixed ordering of master properties in Filmmaker's Transitions
- Updated project file with some fun examples
- Fixed very rare crash when inserting precomp from Preview Grid panel
- Other minor changes
2.7.1 - May 7, 2018
- Fixed expression errors in Filmmaker's Transitions on non-English versions of After Effects
- Fixed Settings dialog
2.7.0 - May 4, 2018
- Added support for new Filmmaker's Transitions
- Added buttons for replacing selected Precomp with another one
- Added a few precomps from new Filmmaker's Transitions product to free version
- Added a preset "Fade Cubic In 1" to free version
- Added a preset "Position Lines From Start Separately 3" to free version
- Fixed some issues with presets that use pseudo effects
- Other minor bugfixes
2.6.0 - Mar 21, 2018
- Added support for new presets with Pseudo Effects
- Optimized preset expressions
- Added support for separated dimensions in position property
- Added option to enable/disable preset in Effect Controls Panel using "fx" checkbox (the same way as when using effect)
- Fixed some errors when using Transition Shifter
2.5.1 - Jan 11, 2018
- Added support for new IN/OUT transition markers on precomps to Transition Shifter
- Fixed issue with entering non-English characters when editing texts in precomps
- Fixed bug causing freezing AE when changing palette on some specific precomps
- Fixed bug causing freezing after adding a folder containing too many sound files
2.5.0 - Jan 30, 2018
- Added support for new Backgrounds and Transitions
- Added IN/OUT/CUT markers to Precomps. Now you can easily adjust duration of transition animations
- Fixed issue with Update Dialog. Now it should not block other scripts on start
- Fixed issue with Transition Shifter draggable duration component. Now you do not have to double-click to edit shift time
- Fixed some other minor bugs / rare crashes
2.4.2 - Oct 18, 2017
- Added support for new items in Shape Elements pack v2
- Fixed issues with keyframes when changing precomp duration
- Fixed an issue when layer lost its parent after pasting a motion preset
- Fixed a crash when Preview Grid panel was focused and other AC panel was being closed
- Fixed some crashes on Windows caused by a bug in DirectX text rendering
- Fixed an issue in Transition Shifter when effect preset was moved instead of transition
2.3.2 - Jul 6, 2017
- Added Audio Device Settings so now you can choose output device for previewing Sounds
- Fixed Anchor Point Tool crash when Render Queue is opened
- Fixed a bug that was causing a nasty corruption of Undo stack
- Fixed some minor glitches in User Guide

2.3.0 - Jun 20, 2017
Added a new feature that lets you add Sounds to Animation Composer
Tweaked menu for applying items (now the preview window reacts to all changes made in this menu)
Changed install location so you don't not have to install Animation Composer again after updating After Effects
Fixed logout issues on macOS
Fixed a rare crash after adding Precomp from Preview Grid
Fixed a bug in Anchor Point Tool when stroke was applied to a vector layer
Fixed time sliders
2.2.0 - Mar 1, 2017
- Added new amazing panel called Preview Grid
- Fixed mouse-over handling when multiple panels are opened on Mac
- Fixed some other minor bugs and UI glitches
2.1.1 - Nov 27, 2016
- Added support for paths (masks, shapes) to Keyframe Wingman
- Fixed several bugs that were causing crashes when using Keyframe Wingman
2.1.0 - Nov 25, 2016
- Added Keyframe Wingman tool
- Added option to change Precomp's duration before inserting it
- Added option to insert Precomp at playhead at its In Point or at the end of its In Transition
- Added clear button to search bar
- Added option to reveal freshly installed items
- Fixed some minor issues
2.0.6 - Nov 4, 2016
- Fix an issue that caused crash when using Anchor Point tool
- Fix an issue that caused the plugin to not load when After Effects was started through Adobe Premiere
- Add back the possibility to search for preset with its unique code
Animation Composer 3 Windows
3.0.9 (Current version) - Dec 2, 2020
- This is a major update, so fasten your seatbelts
- Completely new UI
- Previews are now in grid and load much faster
- Customization is now in separate "Edit" tab
- User Library. You can load your own files to Animation Composer
- More items in free version - new presets, effects and precomps
- Adobe After Effects CC 2019 or newer is required
- For more info visit https://misterhorse.com/animation-composer
- Changes in 3.0.6:
- Fixed an issue causing "EntryPoint not found" error on macOS High Sierra
- Avoided loading in unsupported versions of After Effects
- Fixed a couple visual issues in user interface
- Added an error dialog that appears when Product Manager cannot be found
- Changes in 3.0.7:
- Increased limit in the free version of User Library to 500 items
- Fixed an issue causing "EntryPoint not found" error on Windows
- Fixed a bug causing Precomp duration cannot be set above 100s
- Fixed a bug causing a crash when loading palette from layer
- Avoided loading auto-save folders and AE Crash.aep files in User Library
- Changes in 3.0.9
- Fixed preview scaling for footage with aspect ratio other than 16:9
- Fixed an issue causing an error after deleting a layer containing presets
- Fixed an issue causing a rare crash after selecting a layer
- Fixed an issue causing a crash after attempting to fix layer parenting for layers with presets
- Fixed a couple visual issues in UI
3.0.9 - Dec 2, 2020
- This is a major update, so fasten your seatbelts
- Completely new UI
- Previews are now in grid and load much faster
- Customization is now in separate "Edit" tab
- User Library. You can load your own files to Animation Composer
- More items in free version - new presets, effects and precomps
- Adobe After Effects CC 2019 or newer is required
- For more info visit https://misterhorse.com/animation-composer
- Changes in 3.0.6:
- Fixed an issue causing "EntryPoint not found" error on macOS High Sierra
- Avoided loading in unsupported versions of After Effects
- Fixed a couple visual issues in user interface
- Added an error dialog that appears when Product Manager cannot be found
- Changes in 3.0.7:
- Increased limit in the free version of User Library to 500 items
- Fixed an issue causing "EntryPoint not found" error on Windows
- Fixed a bug causing Precomp duration cannot be set above 100s
- Fixed a bug causing a crash when loading palette from layer
- Avoided loading auto-save folders and AE Crash.aep files in User Library
- Changes in 3.0.9
- Fixed preview scaling for footage with aspect ratio other than 16:9
- Fixed an issue causing an error after deleting a layer containing presets
- Fixed an issue causing a rare crash after selecting a layer
- Fixed an issue causing a crash after attempting to fix layer parenting for layers with presets
- Fixed a couple visual issues in UI
3.0.9 - Dec 2, 2020
- This is a major update, so fasten your seatbelts
- Completely new UI
- Previews are now in grid and load much faster
- Customization is now in separate "Edit" tab
- User Library. You can load your own files to Animation Composer
- More items in free version - new presets, effects and precomps
- Adobe After Effects CC 2019 or newer is required
- For more info visit https://misterhorse.com/animation-composer
- Changes in 3.0.6:
- Fixed an issue causing "EntryPoint not found" error on macOS High Sierra
- Avoided loading in unsupported versions of After Effects
- Fixed a couple visual issues in user interface
- Added an error dialog that appears when Product Manager cannot be found
- Changes in 3.0.7:
- Increased limit in the free version of User Library to 500 items
- Fixed an issue causing "EntryPoint not found" error on Windows
- Fixed a bug causing Precomp duration cannot be set above 100s
- Fixed a bug causing a crash when loading palette from layer
- Avoided loading auto-save folders and AE Crash.aep files in User Library
- Changes in 3.0.9
- Fixed preview scaling for footage with aspect ratio other than 16:9
- Fixed an issue causing an error after deleting a layer containing presets
- Fixed an issue causing a rare crash after selecting a layer
- Fixed an issue causing a crash after attempting to fix layer parenting for layers with presets
- Fixed a couple visual issues in UI
3.0.9 - Dec 2, 2020
- This is a major update, so fasten your seatbelts
- Completely new UI
- Previews are now in grid and load much faster
- Customization is now in separate "Edit" tab
- User Library. You can load your own files to Animation Composer
- More items in free version - new presets, effects and precomps
- Adobe After Effects CC 2019 or newer is required
- For more info visit https://misterhorse.com/animation-composer
- Changes in 3.0.6:
- Fixed an issue causing "EntryPoint not found" error on macOS High Sierra
- Avoided loading in unsupported versions of After Effects
- Fixed a couple visual issues in user interface
- Added an error dialog that appears when Product Manager cannot be found
- Changes in 3.0.7:
- Increased limit in the free version of User Library to 500 items
- Fixed an issue causing "EntryPoint not found" error on Windows
- Fixed a bug causing Precomp duration cannot be set above 100s
- Fixed a bug causing a crash when loading palette from layer
- Avoided loading auto-save folders and AE Crash.aep files in User Library
- Changes in 3.0.9
- Fixed preview scaling for footage with aspect ratio other than 16:9
- Fixed an issue causing an error after deleting a layer containing presets
- Fixed an issue causing a rare crash after selecting a layer
- Fixed an issue causing a crash after attempting to fix layer parenting for layers with presets
- Fixed a couple visual issues in UI
2.9.4 - Apr 26, 2019
- Fixed laggy RAM preview in CC 2019 when AC and AE use the same audio device
- Improved product update notification system
- Fixed fun examples project file which is bundled with AC installer
- Fixed some other minor issues
2.7.3 - May 25, 2018
- Updated some precomps from Filmmaker's Transitions
- Fixed ordering of master properties in Filmmaker's Transitions
- Updated project file with some fun examples
- Fixed very rare crash when inserting precomp from Preview Grid panel
- Other minor changes
2.7.1 - May 7, 2018
- Fixed expression errors in Filmmaker's Transitions on non-English versions of After Effects
- Fixed Settings dialog
2.7.0 - May 4, 2018
- Added support for new Filmmaker's Transitions
- Added buttons for replacing selected Precomp with another one
- Added a few precomps from new Filmmaker's Transitions product to free version
- Added a preset "Fade Cubic In 1" to free version
- Added a preset "Position Lines From Start Separately 3" to free version
- Fixed some issues with presets that use pseudo effects
- Other minor bugfixes
2.6.0 - Mar 21, 2018
- Added support for new presets with Pseudo Effects
- Optimized preset expressions
- Added support for separated dimensions in position property
- Added option to enable/disable preset in Effect Controls Panel using "fx" checkbox (the same way as when using effect)
- Fixed some errors when using Transition Shifter
2.5.1 - Jan 11, 2018
- Added support for new IN/OUT transition markers on precomps to Transition Shifter
- Fixed issue with entering non-English characters when editing texts in precomps
- Fixed bug causing freezing AE when changing palette on some specific precomps
- Fixed bug causing freezing after adding a folder containing too many sound files
2.5.0 - Jan 30, 2018
- Added support for new Backgrounds and Transitions
- Added IN/OUT/CUT markers to Precomps. Now you can easily adjust duration of transition animations
- Fixed issue with Update Dialog. Now it should not block other scripts on start
- Fixed issue with Transition Shifter draggable duration component. Now you do not have to double-click to edit shift time
- Fixed some other minor bugs / rare crashes
2.4.2 - Oct 18, 2017
- Added support for new items in Shape Elements pack v2
- Fixed issues with keyframes when changing precomp duration
- Fixed an issue when layer lost its parent after pasting a motion preset
- Fixed a crash when Preview Grid panel was focused and other AC panel was being closed
- Fixed some crashes on Windows caused by a bug in DirectX text rendering
- Fixed an issue in Transition Shifter when effect preset was moved instead of transition
2.3.2 - Jul 6, 2017
- Added Audio Device Settings so now you can choose output device for previewing Sounds
- Fixed Anchor Point Tool crash when Render Queue is opened
- Fixed a bug that was causing a nasty corruption of Undo stack
- Fixed some minor glitches in User Guide

2.3.0 - Jun 20, 2017
Added a new feature that lets you add Sounds to Animation Composer
Tweaked menu for applying items (now the preview window reacts to all changes made in this menu)
Changed install location so you don't not have to install Animation Composer again after updating After Effects
Fixed logout issues on macOS
Fixed a rare crash after adding Precomp from Preview Grid
Fixed a bug in Anchor Point Tool when stroke was applied to a vector layer
Fixed time sliders
2.2.0 - Mar 1, 2017
- Added new amazing panel called Preview Grid
- Fixed slow Preview loading on Windows in some cases
- Fixed Green Preview issue on Windows
- Fixed some other minor bugs and UI glitches
2.1.1 - Nov 27, 2016
- Added support for paths (masks, shapes) to Keyframe Wingman
- Fixed several bugs that were causing crashes when using Keyframe Wingman
2.1.0 - Nov 25, 2016
- Added Keyframe Wingman tool
- Added option to change Precomp's duration before inserting it
- Added option to insert Precomp at playhead at its In Point or at the end of its In Transition
- Added clear button to search bar
- Added option to reveal freshly installed items
- Fixed some minor issues
2.0.6 - Nov 4, 2016
- Fix an issue that caused crash when using Anchor Point tool
- Fix an issue that caused the plugin to not load when After Effects was started through Adobe Premiere
- Add back the possibility to search for preset with its unique code