Davinci Resolve Shortcut Icons
Compatibility Davinci Resolve

Please check exact version compatibility under the "COMPATIBILITY" tab below
---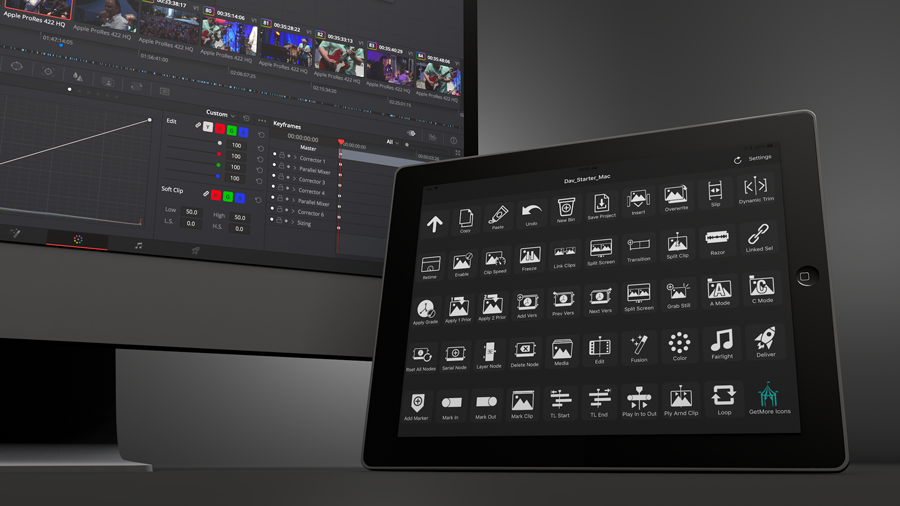 WHAT'S INCLUDED:

● 1100+ Shortcut Icons on color background (350 pixels square)
● 1100+ Shortcut Icons Grey on transparent background (350 pixels square)
● 1100+ Shortcut Icons Black on transparent background (350 pixels square)
● 1100+ Shortcut Icons White on transparent background (350 pixels square)
● 1100+ Shortcut Icons Labelled White on transparent background (350 pixels square)
● 12 page Stream Deck XL Profile with 277 pre-programmed buttons (Mac/ Win)
● 12 page Stream Deck Regular Profile with 152 pre-programmed buttons (Mac/ Win
● 12 page Touch Portal Profile with 277 pre-programmed buttons (Mac/ Win)
● Custom Keyboard Shortcuts (Mac and Windows - english keyboard only)
● 57 page pdf manual
*Profiles not tested on non-english keyboards - some keys may need to be manually changed
If you are a Davinci Resolve artist and you use a device such as Stream Deck or Touch Portal software, then you know how quickly they can speed up your workflow. This collection of icons made specifically for Davinci Resolve 16.2 gets you up and running right away with over 1100 icons featuring almost every command, tool and function within the application.
The icons come in various sets: One full color set with different menu commands represented by different colors and additional sets on transparency, to minimize colored light contamination in the workplace.
Also included are Stream Deck Regular profile (15 key) with 152 shortcuts and commands across 12 pages, a Stream Deck XL profile with 277 shortcuts and commands across 12 pages as well as a 12 page Touch Portal profile (with 277 pre-programmed key commands) to get you up and running.
---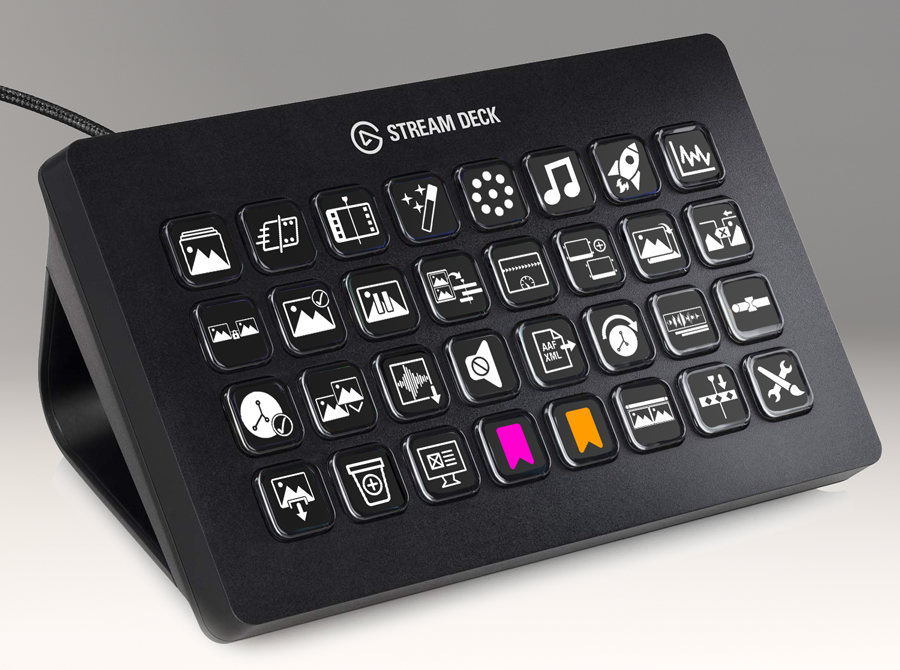 ---
---
Included is a Touch Portal profile with 277 shortcuts and commands across 12 pages to get you up and running.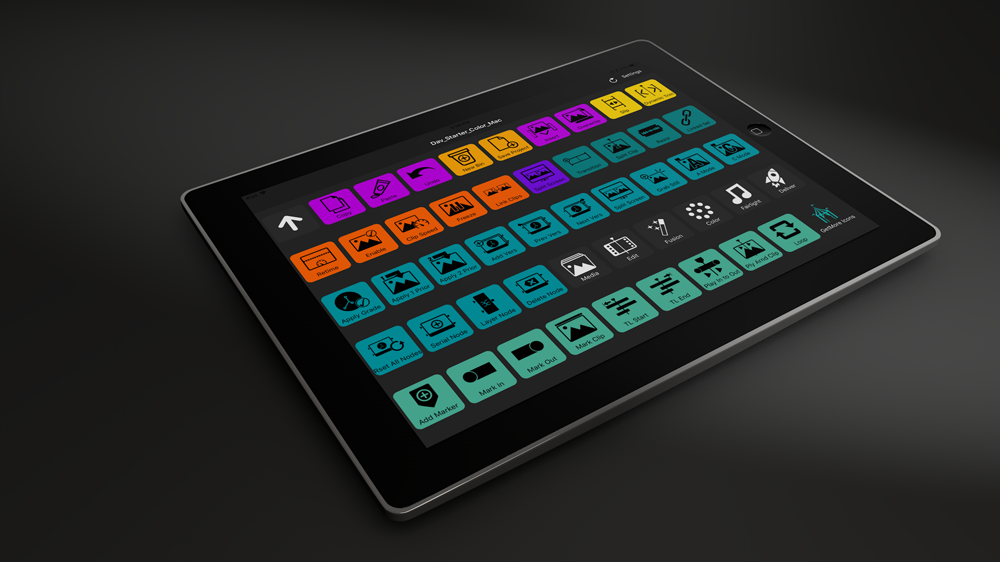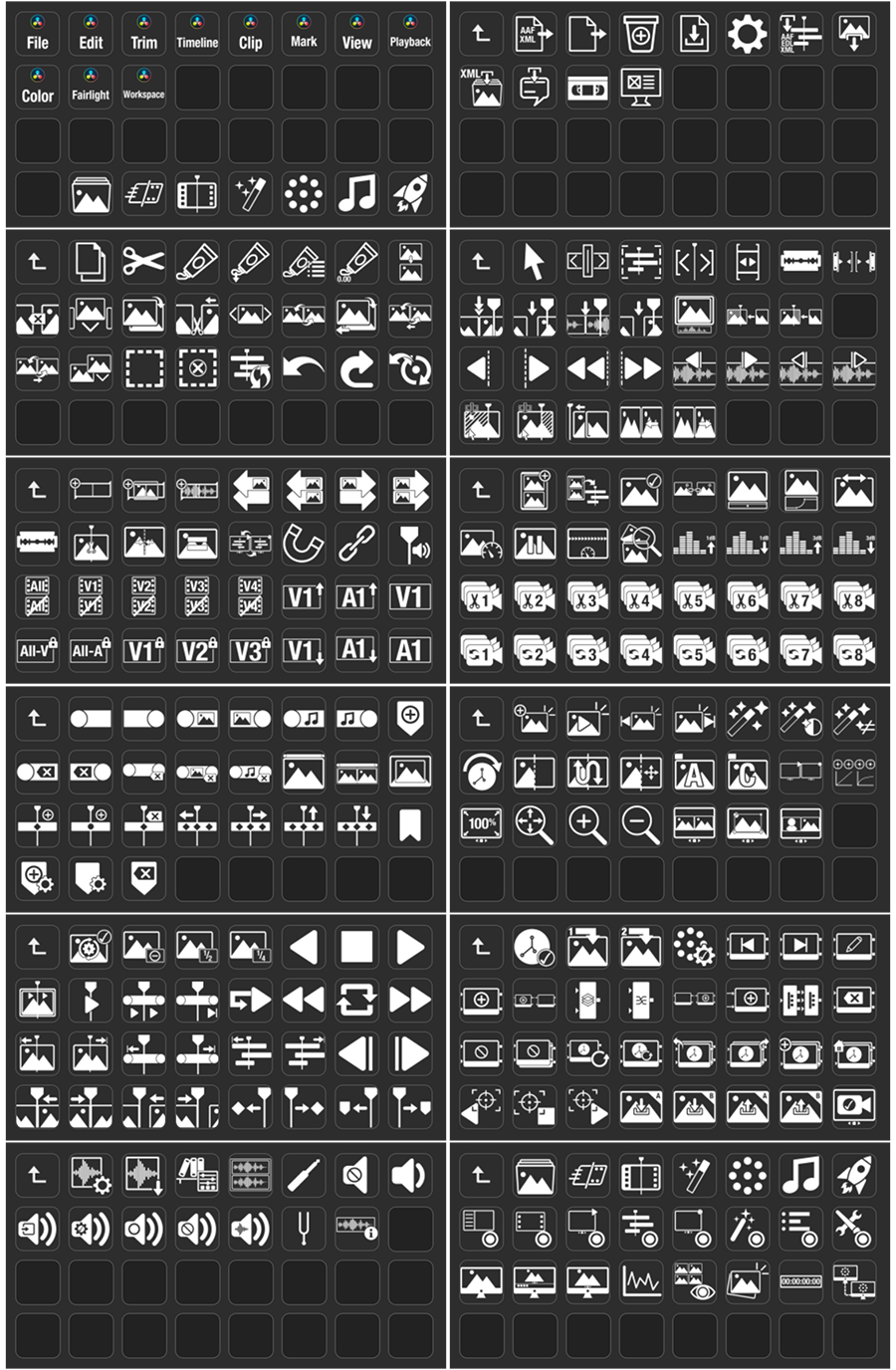 *Note:The profiles provided are built with english keyboard shortcuts only. You may have to modify some commands if you need to use a non-english keyboard for the profiles.
---
Aharon Rabinowitz
Scott Simmons
Video Editor, Writer and Managing Editor Pro Video Coalition
scottsimmons.tv provideocoalition.com
Ty Gultekin
Co-founder Touch Portal
touch-portal.com



More products available at www.sideshowfx.net/buy
Don't own a Stream Deck yet? Visit www.elgato.com/en/gaming/stream-deck
Want to get Touch Portal? https://www.touch-portal.com/
---
The video below will give you an idea of how these icon packs and profiles can improve your workflow. The video details the use of the After Effects set with Touch Portal but the prinicipals apply to all of our packs and to the use with Stream Deck Devices.
1.5 (Current version) - Aug 13, 2020
Fixed Windows Extraction error

Fixed Incorrect Edit Page Icon on Win 15 Key Labelled Profile
1.4 - Jun 26, 2020
Fixed a few incorrect key commands

Applied the correct Splitter Combiner node icon to the Stream Deck profile
1.3 - Mar 19, 2020
Added an additional set of 1100 icons that are now labelled for easier identification in Stream Deck (Mac and Win)
1.2 - Mar 14, 2020
Fixed various incorrect keys for Stream Deck profile on Windows
1.1 - Mar 3, 2020
Fixed Color Page button for Stream Deck
1.0 - Feb 17, 2020
Initial Release