Fast Renamer
Compatibility After Effects

Please check exact version compatibility under the "COMPATIBILITY" tab below

Compatibility Photoshop

Please check exact version compatibility under the "COMPATIBILITY" tab below

Compatibility Illustrator

Please check exact version compatibility under the "COMPATIBILITY" tab below
Choose a prefix or suffix if you need them.
Select your layer, then just click on the name you want to associate to it with the application's buttons.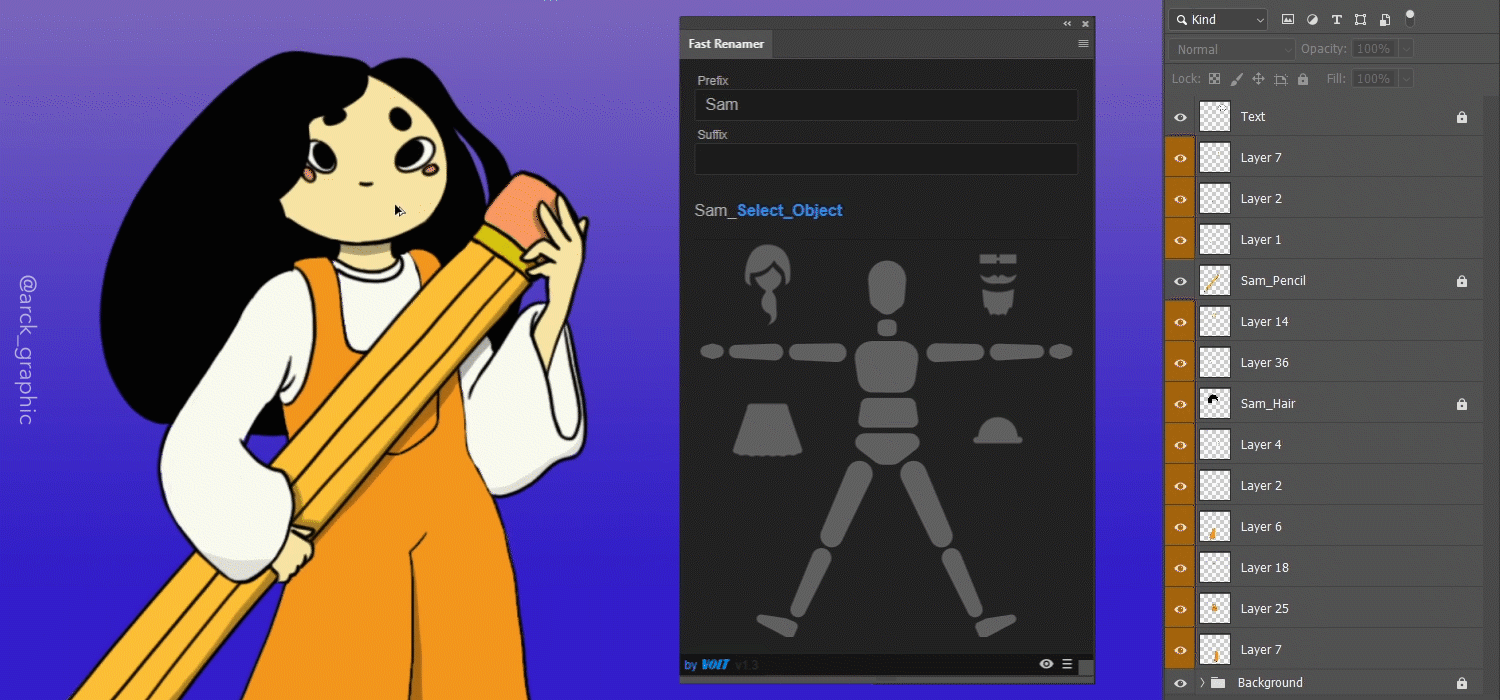 Increment
You can choose to increment renamed layers and customize your increment.

Add to current layer name
You can rename a layer while keeping its current content..

Picture OR Text list
Default lists can be used either in picture or in text list.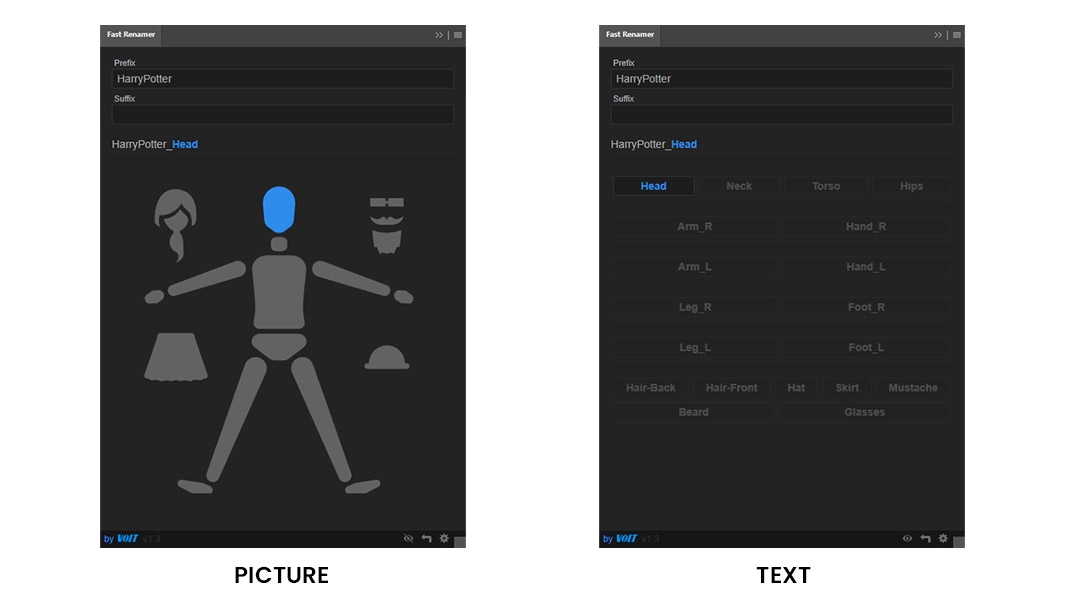 Lists
We have 5 default lists but you can create your own !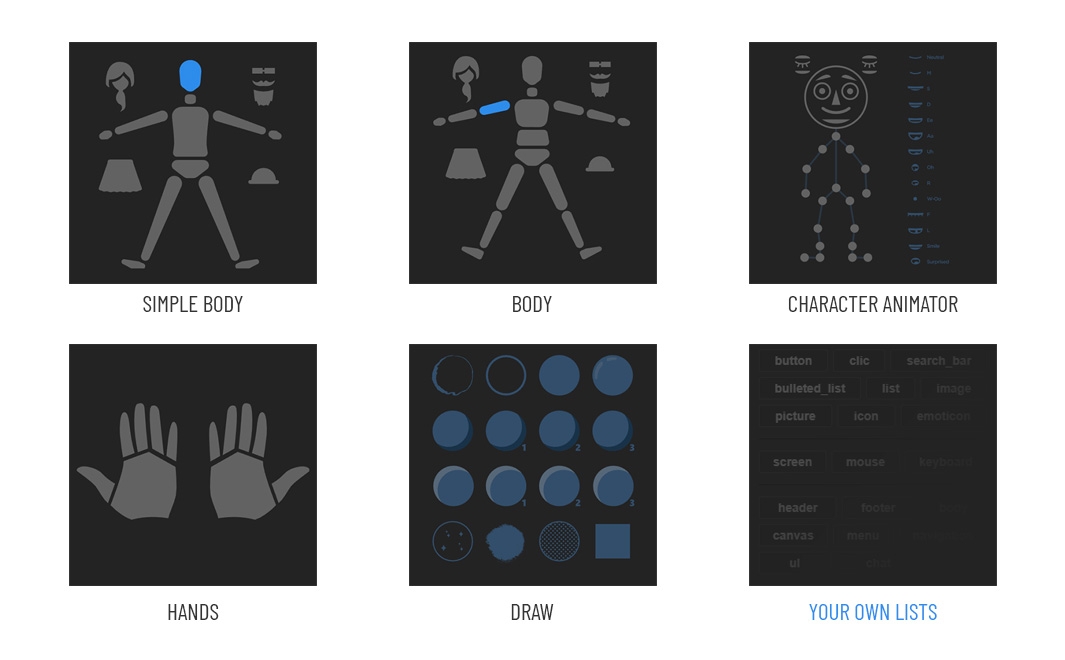 Share your list
You can share your list with your team.
You can find your lists in this folder :
~Documents/VoltAnimation/FastRenamer

Road map (next update)
Review UI/UX

Add customizable picture list

Add

customizable

illustrator sublayers increment

Improvement of the parameter recording system
| | |
| --- | --- |
| After Effects | 2024, 2023, 2022, 2021, 2020, CC 2019, CC 2018 |
| Illustrator | 2024, 2023, 2022, 2021, 2020, CC 2019, CC 2018 |
| Photoshop | 2024, 2023, 2022, 2021, 2020, CC 2019, CC 2018 |
1.5 (Current version) - May 17, 2021
Debug english suffix Left
1.4 - Feb 11, 2021
New settings :
- iteration customization
- keep the name

New languages:
- Chinese
- Italian
1.3 - Jan 25, 2021
New settings :
- Multilingual
- Prefix and suffix customization

New lists :
- Simple Body
- Body
- Hands
- Character Animator
- Draw

Custom list creation interface
1.3 - Jan 25, 2021
New settings :
- Multilingual
- Prefix and suffix customization

New lists :
- Simple Body
- Body
- Hands
- Character Animator
- Draw

Custom list creation interface
1.3 - Jan 21, 2021
New settings :
- Multilingual
- Prefix and suffix customization

New lists :
- Simple Body
- Body
- Hands
- Character Animator
- Draw

Custom list creation interface