GEOlayers 2
Compatibility After Effects

Please check exact version compatibility under the "COMPATIBILITY" tab below
GEOlayers 2 lets you browse and animate maps directly in After Effects.
It connects After Effects to imagery tile servers for up-to-date maps. It also provides direct access to all kinds of geospatial features of the world. Like this you can easily draw buildings to After Effects shape layers, highlight certain country borders, streets, lakes, rivers, places, label regions, animate routes, extrude buildings... whatever you'll need.
GEOlayers 2 comes with 14 default Server Profiles each one representing a certain map style. All of them can be used for free! All you need to do is attribute the provider. GEOlayers also does this for you. Thats not all. You can add your own ones. Use the Universal API to connect to common imagebased tileservers or create a map style in minutes with the Stamen Mapstack API. Mapbox is also fully supported. Get yourself an account there and bring all its advantages to After Effects.
Purchase GEOLayers 2 with Trapcode Mir 2 , Mettle FreeForm Pro or Rowbyte Plexus 3
and get bundle discounts. Discount is automatically added when you add both products to the shopping cart.
What's new in GEOlayers 2
Version 2 is rebuilt from scratch. It has been concepted and developed to fit your needs based on user requests and ideas.
new UI
up to 10 times faster
better to control animation engine
direct access to geographical Features
powerful dynamic Labels
customizable Feature Styles
Routes
one-click 3D Landscape setup
...and much more
In order to make all this possible After Effects CC 2015 (13.6) or higher is required. Legacy projects created with version 1 are not supported by GEOlayers 2.
Features
Online Maps
Browse maps directly inside After Effects
You can scroll and zoom around in online maps inside After Effects, create keyframes and animate them. GEOlayers 2 will download all necessary imagery for your animation automatically. It comes with 14 default map styles and can be easily extended.
learn more
Online Search
Find geographical features online
Search online for countries, cities, certain buildings, POIs and much more. The Features you find can be labeled in your animation, they can be drawn to your map, downloaded, exported and a lot more.
learn more
Feature Styles
Create your Feature Styles
Set up Styles you can use to draw Features. Customize fill and stroke and create your Stylesets. GEOlayers 2 can also automatically apply Styles depending on what kind of Feature you want to draw. Additionally you can export them to a file and share it with others.
learn more
Labels
Add Labels to your animation
Label features with one click. Use and customize the default Label Templates or feel free to create your own ones. Every After Effects composition can be used as a Label Template.
learn more
Data Visualization
Create Data-driven Styles to visualize your datasets.
GEOlayers 2 allows you to easily import datasets in .csv or .tsv file format. Data-driven Styles help you to beautifully visualize large datasets with a couple of clicks.
learn more
3D Landscapes
Create 3D Landscape setups with one click
If you have Trapcode Mir 2, Mettle FreeForm Pro or Rowbyte Plexus 3 installed you can create 3D Landscape setups with one click. Like this you can achieve stunning animations based on real data.
learn more
Bundle Offers
Trapcode Mir 3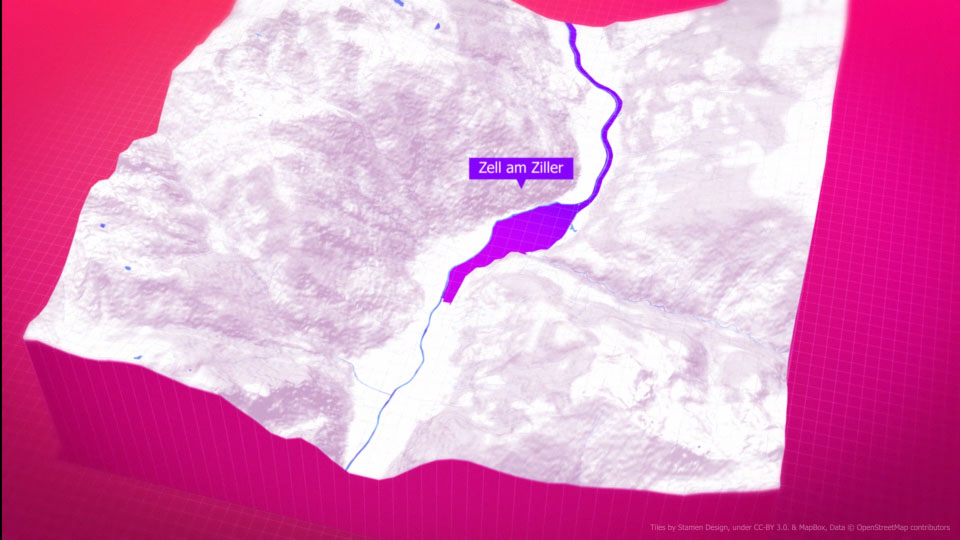 Realistic shading and vector-style looks
Triangles or Quads
Fog
Wireframe as second renderpass
Purchase GEOLayers 2 with Trapcode Mir 3
and save 25% on both.
Mettle FreeForm Pro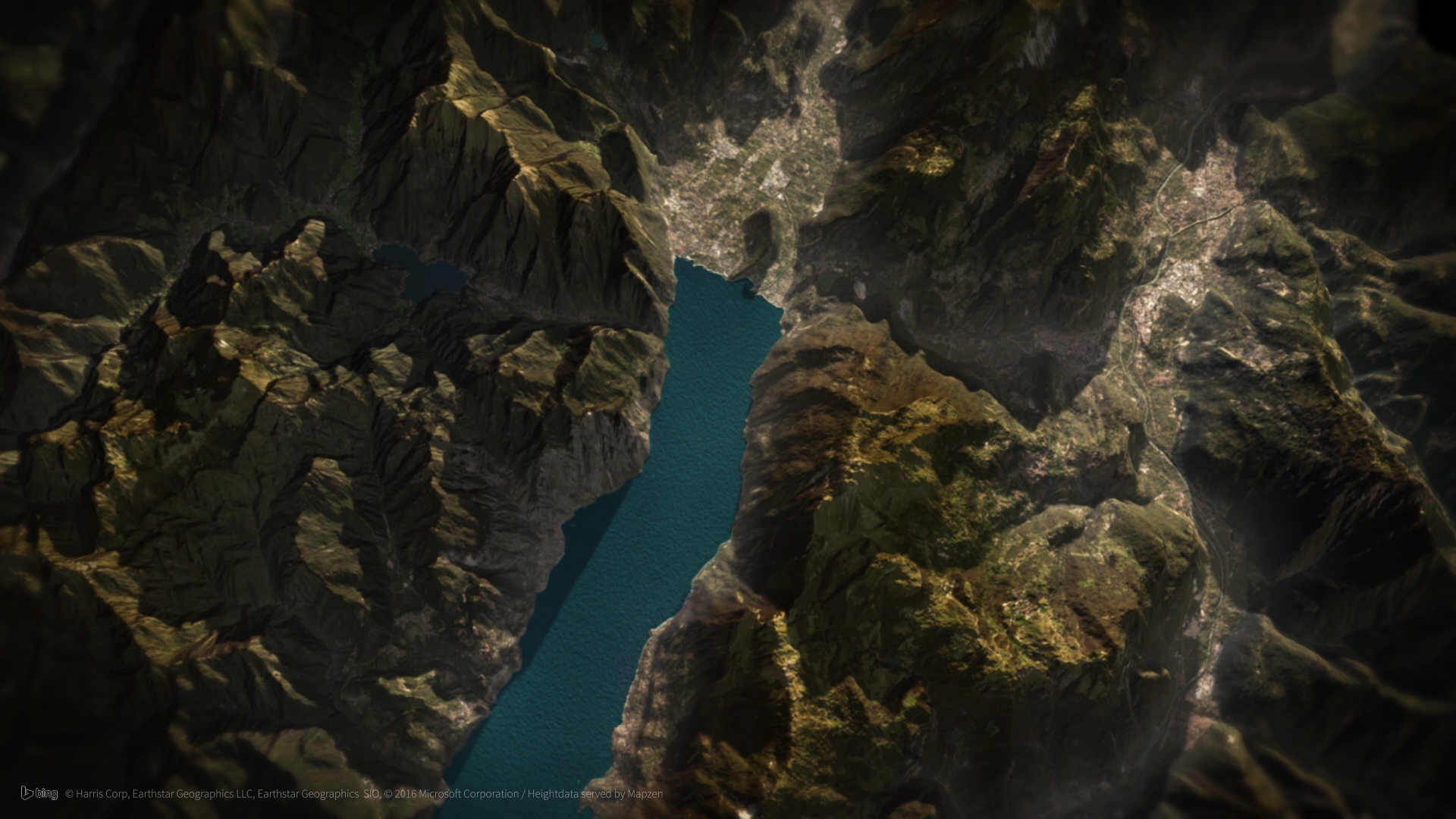 Realistic shading
Multiple Material Channels on one surface
Fog and Mist
Shadows
Skydome
Purchase GEOLayers 2 with Mettle FreeForm Pro
and save 25% on both.
Rowbyte Plexus 3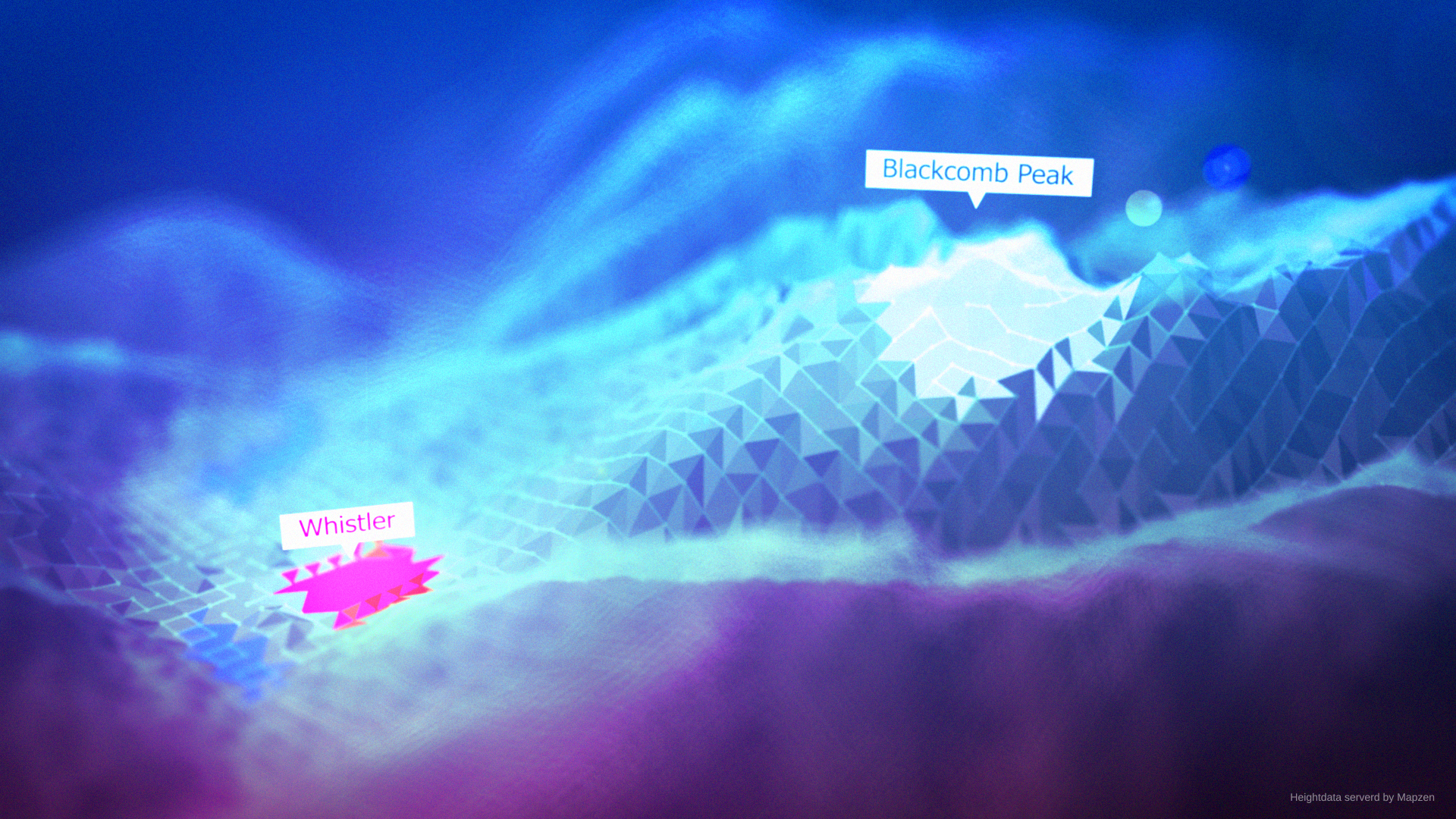 vector-style look
Point, Line and Facet renderers
Purchase GEOLayers 2 with Rowbyte Plexus 3 and save 25% on both.
Upgrade Notice
If you own the original version of GEOlayers you can upgrade to GEOlayers 2 for $100. To get the upgrade pricing simply login to the same account as your original purchase.
User Guide Video Tutorials
Downloads
| | |
| --- | --- |
| After Effects | CC 2019, CC 2018, CC 2017, CC 2015.3, CC 2015 |
1.2.8 (Current version) - Apr 16, 2019
-bugfix: framerate on mapcomp creation is allways 25
-minor bugfixes

1.2.7 - Feb 5, 2019
-bugfix: export features from browser wont create a file
-minor bugfixes

1.2.6 - Oct 16, 2018
-CC 2019 compatibility
-minor bugfixes

1.2.5 - Aug 30, 2018
Bugfixes
-online search doesn't work anymore in CC2017
-local admin boundaries can't be downloaded
-minor bugfixes

1.2.4 - Jan 30, 2018
Features
-Moving Markers and Labels can be orineted along their path
-Natural Earth Data direct import
-OSM Data direct import
-Mapzen service for current view Feature download is deprecated
-Hebrew and Arabic Text supported
-New Topography Template Project
-New Folded Map Sample Project
-Routing service swapped to openrouteservice
-Heightmaptiles from amazon aws
-Help update

Bugfixes
-wms exceptions don't get erased in some cases
-object is not valid error on swapping AE projects
-minor bugfixes

1.2.3 - Nov 26, 2017
Features
-Elevation & Elevation 4K Template Projects
-Data-Driven styling can be randomized
-help update

Bugfixes
-minor bugfixes

1.2.2 - Nov 20, 2017
Features
-wms server API
-Help update

Bugfixes
-bing maps api can end up in wrong maximum zoomlevels for larger tilesizes
-script error on 3d landscape creation
-minor bugfixes

1.2.1 - Oct 30, 2017
Features
-You can swap the style of allready drawn shapelayers with the last button in the toolbar
-Projects that don't have Mapcomps won't appear in recent projects
-Minor UI updates
-Help update

Bugfixes
-wide features in a certain scalerank are not drawn correctly due to wrong spatial normalization
-overlay clipping errors with CINEMA4D and Ray-Traced Renderer
-Features with null geometry can cause errors drawing or filtering them
-default geospatial files don't get loaded anymore
-Favorites Feature Collection won't be loaded in first place
-update in the about window checks won't work anymore
-minor bugfixes

1.2.0 - Oct 7, 2017
Projects panel
-Projects panel accessible from the main panels flyout menue
-Quick access to recent GEOlayers 2 projects
-Quick access to online sample projects
-Quick access to online label template projects and direct import
-A lot of new sample projects (You can let us know what you're missing, or if you have a nice project what we could share this way.)

Mapcomps
-The default tilesize is 512 px for quicker finalizations and rendertimes. (If servers deliver smaller tiles GEOlayers 2 will merge them to a larger 512px tile)
-BingmapsAPI supports 256, 512 and 1024 px tiles
-MapstackAPI supports 256, 512 and 1024 px tiles
-UniversalAPI supports 256, 512 and 1024 px tiles
-MapboxAPI supports 256, 512 and 1024 px tiles
-The Finalize button is only highlighted if the selected Mapcomp is not allready finalized
-Size, Pixelaspect, Framerate and Duration in Create Mapcomp dialog
-Mapcomp-renaming in Edit Mapcomp dialog
-holding SHIFT clicking Finalize will finalize in preview quality
-Import new Server Profiles from Mapcomps in Edit Mapcomp Dialog
-jump to feature functions fit the Mapcomp with a margin around the Feature
-You can now draw Features directy in an empty project. A Controller Mapcomp will be created.
-You can import Server Profiles by drag and dropping them onto the main panel.

Feature Styles
-default Feature Style Set includes 3D buildings
-Feature Styles can have a Color to fill Dash Gaps
-Sync Style Sets with AE Project
-A custom Style Set can be set up in the prefs which is applied when you create new projects
-Reset Style Set button in Feature Styles Editor
-You can import Feature Style Sets by drag and dropping them onto the main panel.

Labels
-Label Templates support footage layers (relative and absolute local paths as well as online uris are supported)
-Open Label Template Comps by right- or long-clicking the Label in the Toolbar dropdown
-add Label Template composition button in labelcomps dropdown
-import Label Template Project button in labelcomps dropdown
-add Manual Label Dialog suggests feature name by current view

Features
-KMZ file format supported to import into browser
-CSV and TSV datasets can be imported as a line feature
-press DELETE or BACKSPACE key to remove features from the browser
-features drawn to shape layers are sorted in the layer stack
-jump to feature functions fit the Mapcomp with a margin around the Feature
-Features can be imported via drag and drop on the browser (This does not work with .shp files.)

Routes
-Routes dialog redesigned with up to 5 locations
-Routes dialog supports straight lines between locations

About and Licensing
-New Licensing UI accessible from the main panels flyout menue
-site licensing support (This requires a license server in your network infrastructure. Please get in touch if you want to use floating licenses)

Help
-help contents update
-help is dockable, resizable
-help is searchable
-sample projects can directly be opened from the help

General
-faster launch of main extension and preferences
-if building parts are not downloaded related buildings height is set to the height of the highest building part
-if building parts are downloaded related buildings height is set to 0 to don't create an extrusion hull around building parts
-OSM overpass Querys can be sent by the search bar typing "overpass:" and the query. Note that you need to hit ENTER to send the request.

Bugfixes
-Quick zooms over mltiple zoomlevels can cause wrong zoomlevel blending
-Mapcomps can't be created inside Mapcomps anymore
-features are drawn with wrong stroke widths when auto animate stroke width is turned off
-Manual Labels created near the date border are placed wrong
-repair expressions doesn't fix linked mapcomps in some cases
-label templates with "." in property-names don't get replaced
-label template fields don't get replaced multiple times in one text layer
-Plane Routes for small distances are not ending in the correct destination
-Marker layers animated along features don't work
-Shape layers can get invalid coordinates on feature drawing due to zoomlevel normalization
-initial Controller Mapcomps fail to work when imagery server profiles are applied to them
-Current View Features' Point Geometry Coordinates are swapped
-Server Profile changes in the prefs are not applied sometimes
-Errors in feature downloads from the search are handled by calling the overpass API
-minor bugfixes
-UI improvements
1.1.2 - Mar 31, 2017
-selected Style Thumbnail is highlighted
-bugfix: save file dialog doesnt pop up sometimes on Mac
-bugfix: features that have never being named internally for displaying reasons can cause crash when drawn to a Mapcomp
-minor bugfixes
-help update
1.1.1 - Feb 28, 2017
-3D Landscape Quick Setup uses updated Mapzen Heightmap Server Profile
1.1.0 - Feb 28, 2017
-duplicate mapcomps and containing comps
-feature styles: extrusion setting
-data driven feature styling
-feature browser: csv and tsv import
-feature download: building parts
-snapped layers: heights scale with map and are normalized on current view for snapping
-online search: features include osm extratags (population, Website ect.)
-labeling: feature prop variables(...{population}...) can be set in the source text property of a textlayer apart from its name
-scolling linked mapcomps scrolls the linksource
-default labels: locators have in-animation
-feature drawing: polygon holes are defined by shape merge groups to work with Ray Traced and CINEMA 4D renderer
-geojson export: filename defaults to first selected Feature
-proxy host settings can maintain protocol and port Information
-minor bugfixes
-help update
1.0.3 - Feb 16, 2017
-FreeForm Pro and Plexus 3 support
-minor Bugfixes
1.0.2 - Jan 4, 2017
-Bugfix: no tile download in trial version
-Name Features of a Collection by a certain Property
-Repair Mapcomps and Labels Expressions automatically
-Bugfix: Markers and Overlays snap to the wrong place if longitude is larger than 360°
-Help Update
1.0.1 - Dec 23, 2016
-create Labels manually in the center of the current view
-create Feature collections in the browser
-drag'n'drop Features in the browser
-faster finalization due to batch tile placement
-bugfix wrong dash value when auto animate stroke width is switched off
-help update
-minor bugfixes
1.0.0 - Nov 29, 2016
initial release