Looper Pack 2
Compatibility After Effects

Please check exact version compatibility under the "COMPATIBILITY" tab below

Compatibility Premiere

Please check exact version compatibility under the "COMPATIBILITY" tab below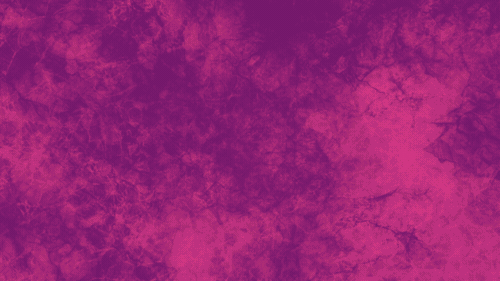 Looper Pack 2

has arrived!
Forty new 4K black-and-white mattes, just waiting to add some snazziness to your comps.
What's different about this all-new set? In a nutshell, they are twice as big and a tiny bit more compressed. All of these texture loops are 4K (3840 x 2160), not 2K like the first Looper Pack. That's twice as big! And to make the set a little smaller and easier to deal with, I compressed the QTM files as ProRes 422 instead of making them completely lossless. I can't even see a difference in terms of quality, and the files are much lighter. Win-win.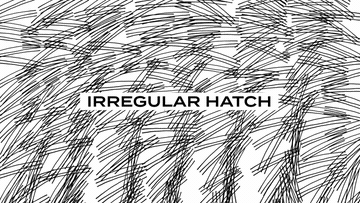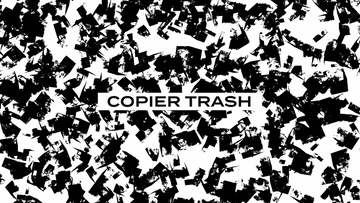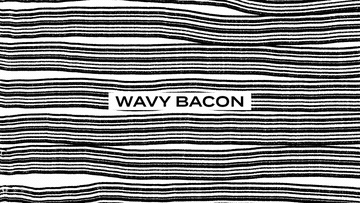 Even Loopier!
In the first set I covered some of the real basics, like a bunch of different grain and grit textures. As essential as that stuff is, Looper Pack 2 goes a lot farther. This time I concentrated on more fun, more dynamic textures. If you look at the THUMBNAIL GALLERY you will see what I mean.
Other than that, this pack is set up similarly to the first one. It can be purchased three ways: as QuickTime movies, as PNG Sequences (these are completely uncompressed) or as a pre-made Ray Dynamic Texture AEP. I can't think of any better options, otherwise I would have included them.
And yes, I tried to give each one a silly and or punny name, for your convenience. You're welcome.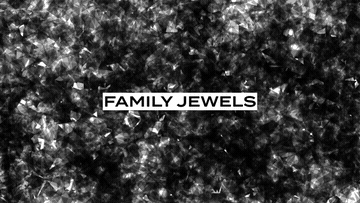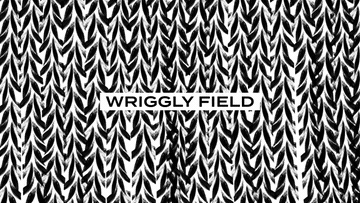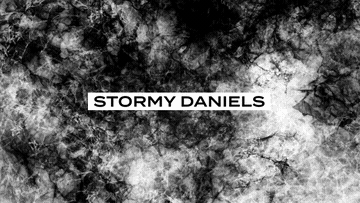 Easy to use!
Looper Pack is organized into four sets of ten 3840 x 2160 mattes. Organized alphabetically and everything!
All loops are one second long at 24fps, and are "set on the twos" (each frame repeats) for a little eyeball salvation. Loop, slow down or speed up using Time Remapping in AE. Make sure to try them out using different Blending Modes, like Multiply, Add and Overlay for differing results. Pro Tip: Apply a Curves Effect to the Loopers to manually adjust the brightness values of the pixels.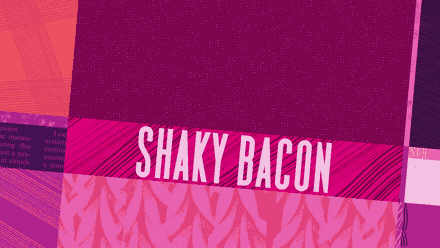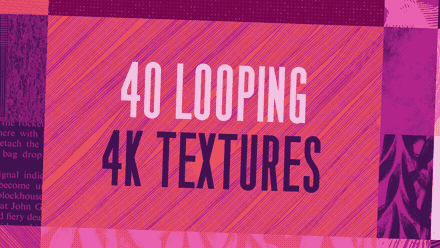 Texture responsibly.
Tutorial
This is probably not very helpful, but it's short. And let's face it, you already know how to use these.
Obligatory Promotional Video
Get hype!
| | |
| --- | --- |
| After Effects | CC 2018, CC 2017, CC 2015.3, CC 2015, CC 2014, CC, CS6 |
| Premiere | CC 2018, CC 2017, CC 2015.3, CC 2015, CC 2014, CC, CS6 |
1.0 (Current version) - Jun 25, 2018
Download Instructions
1.0 - Jun 25, 2018
Download Instructions