Speed Lines
Compatibility After Effects

Please check exact version compatibility under the "COMPATIBILITY" tab below
The fastest way to attach strokes to your animations.
Speed Lines will create shape layer paths that follow your object along it's motion path, even if it's parented or using expressions. You have complete control over the stroke amount and styling. Plus, everything can be updated after the script has been run.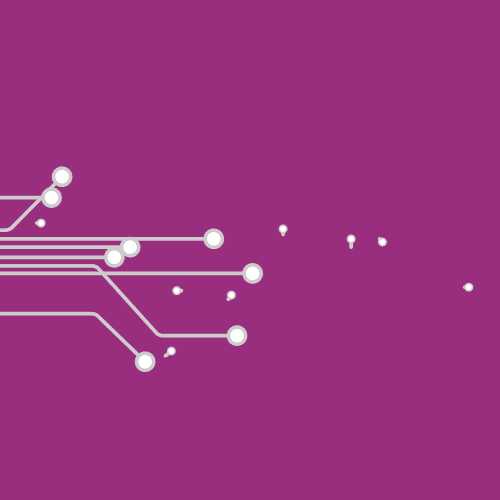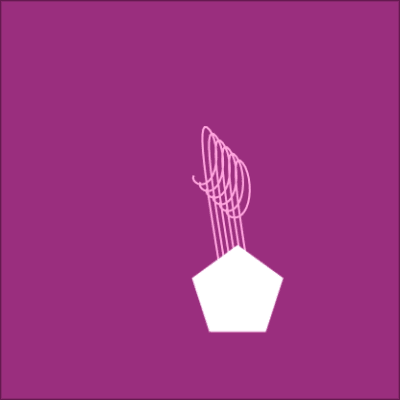 Link as many Shape Layer paths to your moving object in just 1 click! Seriously, it's this simple: select your animated layer, then click "Create Speed Lines". Literally less than 5 seconds.
Now you can focus on more important things, like actually animating.
With Speed Lines, you can:
Attach strokes to your animated object, even when using other scripts & expressions.

Control the styling of the strokes, however you like.

Easily update settings, even after the script has run.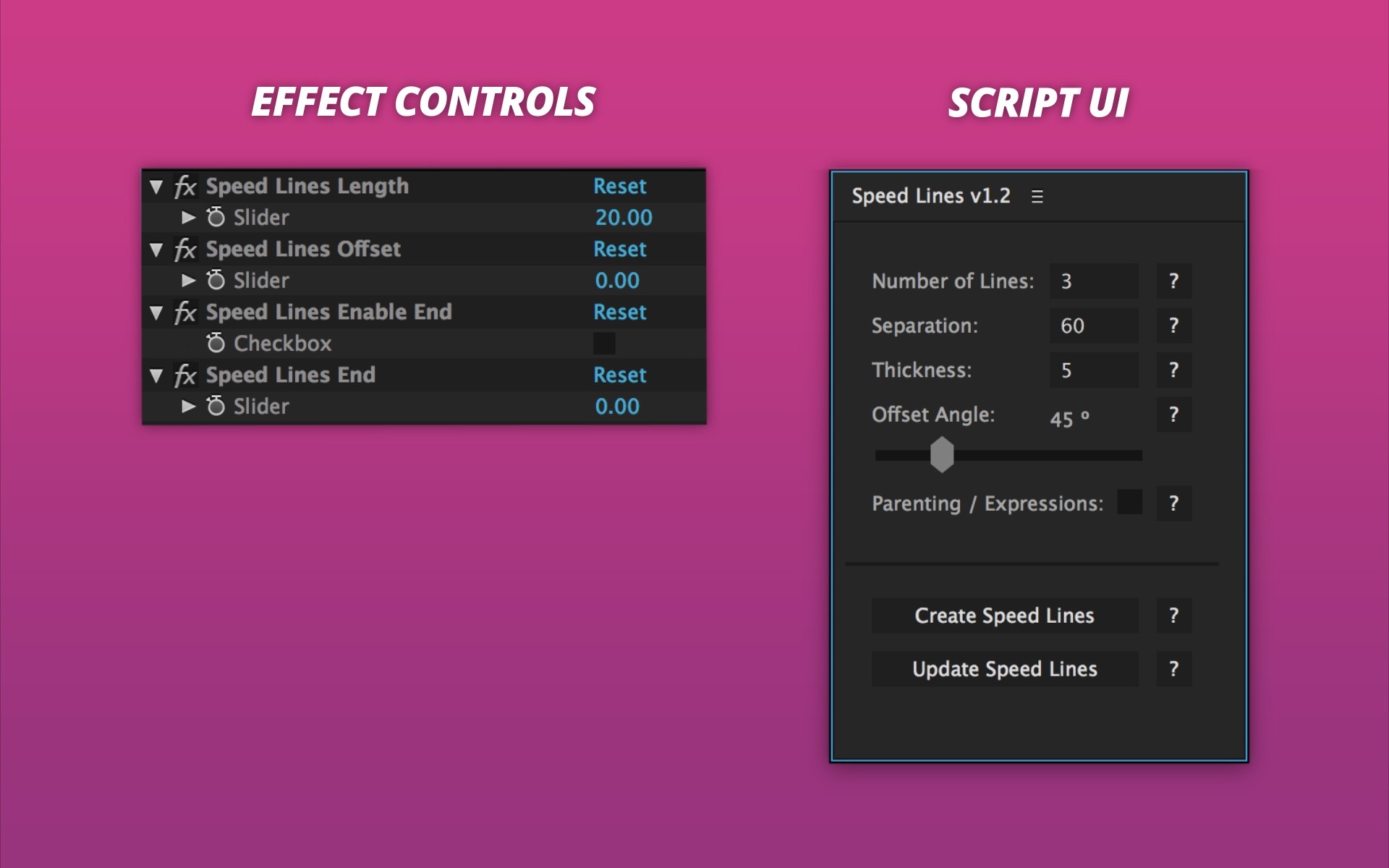 Effect Controls
These effects will be available on the Shape Layer:
Speed Lines Length: How long the strokes extend from the starting point.
Speed Lines Offset: How far the lines are separated from the starting point.
Speed Lines Enable End: Locks the end point of the strokes.
Speed Lines End: Moves the end point when 'Speed Lines Enable End' is checked.
Script UI Panel
Create Speed Lines: Applies current settings to Shape Layer.

Update Speed Lines: Use this button to update Speed Lines after the script has been run.

Number of Lines: Changes the number of strokes behind the animated object.

Separation: Changes the distance between individual strokes.

Thickness: Changes the size of the strokes.

Parenting / Expressions: Script will analyze each frame to account for expressions and parented objects.

Offset Angle: Changes the degree at which the strokes are separated from.
| | |
| --- | --- |
| After Effects | 2020, CC 2019, CC 2018, CC 2017, CC 2015.3, CC 2015, CC 2014, CC, CS6, CS5.5 |
1.5.2 (Current version) - Dec 12, 2019
Updated licensing framework.
1.5.1 - Nov 11, 2019
Updated licensing framework.
1.5 - Sep 9, 2019
Updated to support OS X Catalina.
1.4 - Feb 7, 2019
Fixed expression bug in CC19.
1.3 - Nov 1, 2018
Update for CC19 compatibility.
1.2 - May 16, 2015
Ability to lock end points and control manually. Added support for parenting and expressions. Fixed errors when using Undo.
1.0.1 - May 10, 2015
Fixed bug when creating just one Speed Line.
1.0 - May 6, 2015
Initial release