PowerSearch
Compatibility Premiere

Please check exact version compatibility under the "COMPATIBILITY" tab below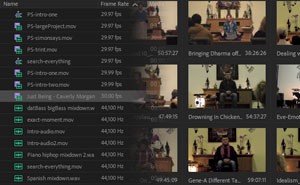 Know what your talent said, but not where? Easily search every clip and sequence in your Premiere project.
PowerSearch is a search engine for Premiere Pro. It scours all the metadata in your project, giving you search results just like Google or Bing. Instead of linking to a website, PowerSearch links to the exact time in your video where the search term was spoken.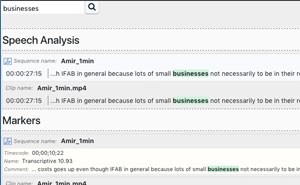 Search for keywords in transcripts, markers, camera metadata, and more
While searching transcripts is the obvious use, you can use PowerSearch to search markers and camera/clip metadata as well. When we say PowerSearch searches ALL your metadata, we mean it! It's an improvement to Premiere's Search function you HAVE to try out.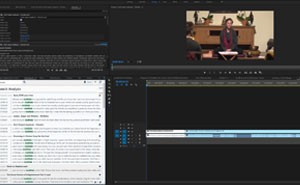 Fully integrated with Premeire Pro and most transcription services
Being integrated with Premiere, means PowerSearch search results will jump you to the exact time in your clip or sequence. Being integrated with other transcription services means regardless whether you're using Transcriptive, SimonSays, Trint, SpeedScriber… when you import their results into Premiere we can search it. It's all metadata to us!
| | |
| --- | --- |
| Premiere | CC 2019, CC 2018, CC 2017 |
1.0 (Current version) - Nov 1, 2018
Initial Release