Data Storyteller
Charts and Maps Visualizations for Video Production
The world is awash in data. It often falls on video editors and producers to find ways to communicate that data in documentaries, news programs, commercials, and corporate work.
Data Storyteller is a data visualization plugin set designed to easily turn data into animations. It lets you explore small or large data sets, making it easier to enhance the stories you're telling with data. By working directly in widely used video editing apps, it's easier than ever to integrate it into your production. There's no need to manually animate elements or try and wrangle a chart from Excel or other source not designed for video production.
In particular, we wanted Data Storyteller to make it easier to animate large data sets or data sets across multiple files (e.g. years, countries, etc). Of course, it can do basic chart animations, but some large data sets can be incredibly interesting and beautiful when the visualization is animated.
Data Storyteller Charts and Data Storyteller Maps integrate with After Effects, Premiere Pro, Resolve, and Final Cut Pro. The data visualizations are all vector based graphics, so can be rendered at any size, including HD, 4K, 8K, 12K or higher.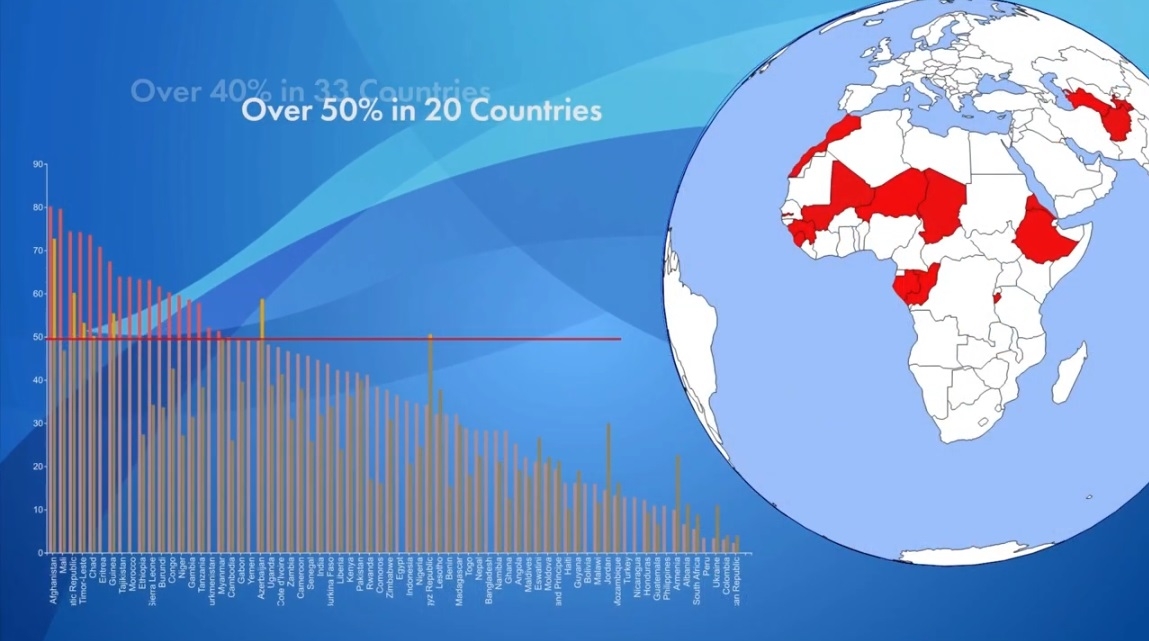 Complex data visualizations made simple
You can upload Excel or CSV files, select a chart type, and animate one – or multiple – data sets with minimum effort. Data Storyteller simplifies data visualization, from the creation of basic animated charts to much more complex visualizations that use large data sets and multiple files. There's no need to be a data scientist to create interesting and clear animations/visualizations for video productions!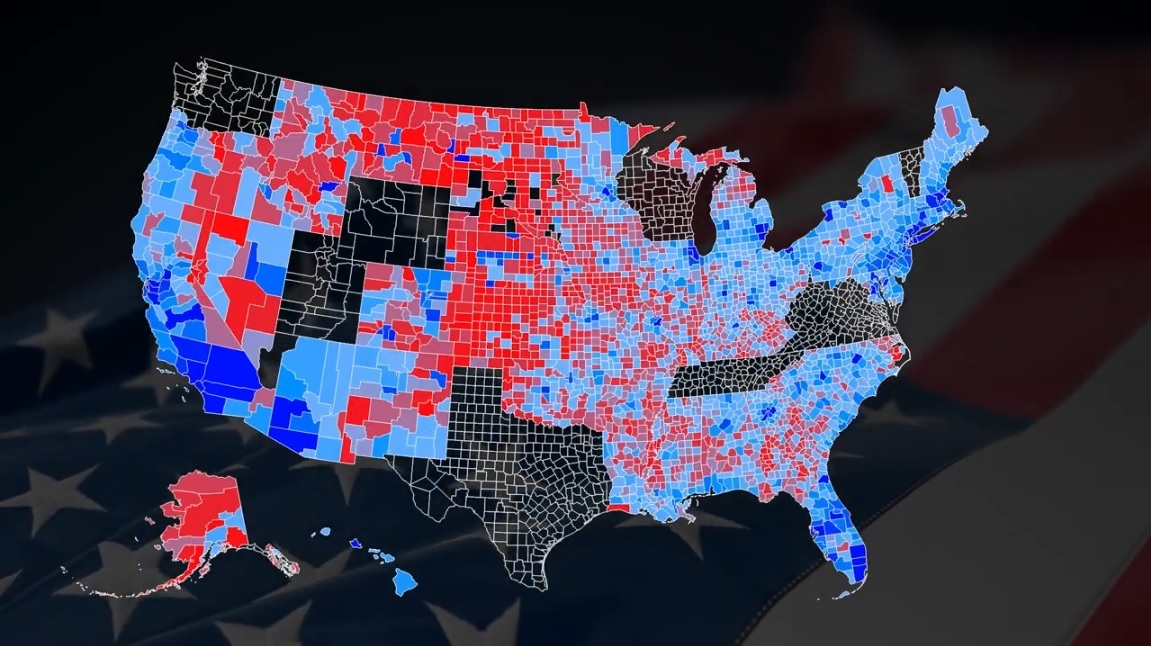 Charts and Maps setup from scratch or from a template
Select from five charts: Bar, Line, Scatter/Bubble, US Map, and World Map. Setting up your chart works much like creating graphics in Excel or Apple Numbers, with the advantage of all features being tightly integrated with the video editing platform. After uploading a file, users can choose what data to include in the animation, how color or size of the data elements change, how the elements animate on/off, transition effects, position on screen and more.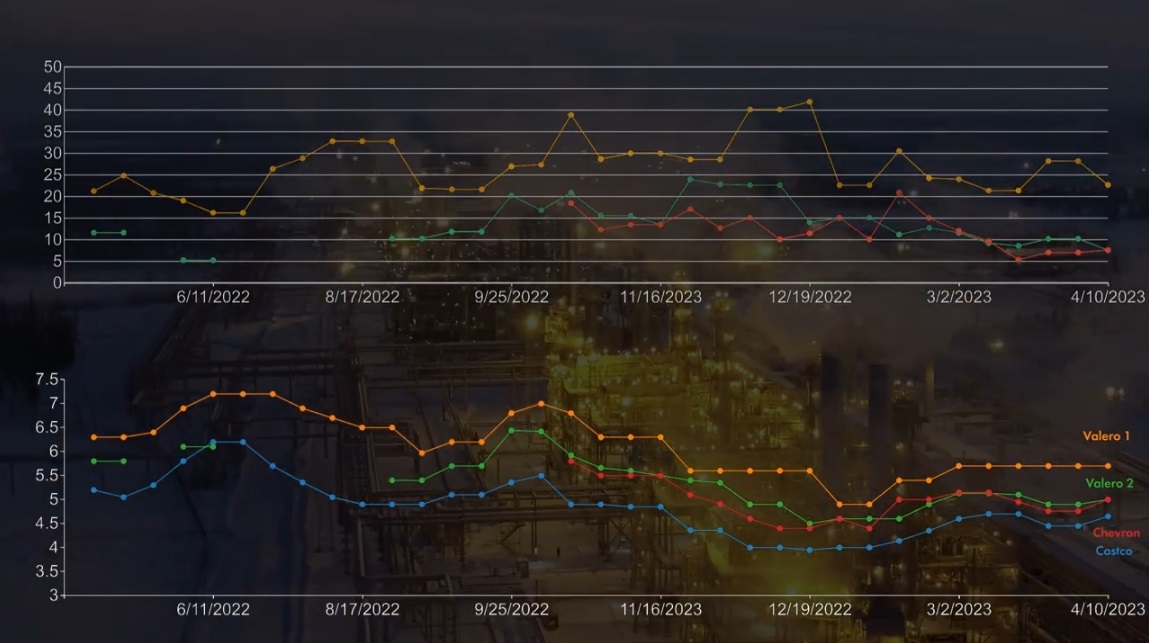 A new way to tell better stories with data
Data Storyteller was designed with video editors in mind, no matter what you're working on - documentary filmmaking, marketing, corporate or social media. Good data visualization can add a powerful element to your productions, no matter what kind of stories you're telling. Charts and Maps that change over time, reflecting the underlying data, can almost tell a complete story by themselves. And this can all be created without leaving the NLE you're working in.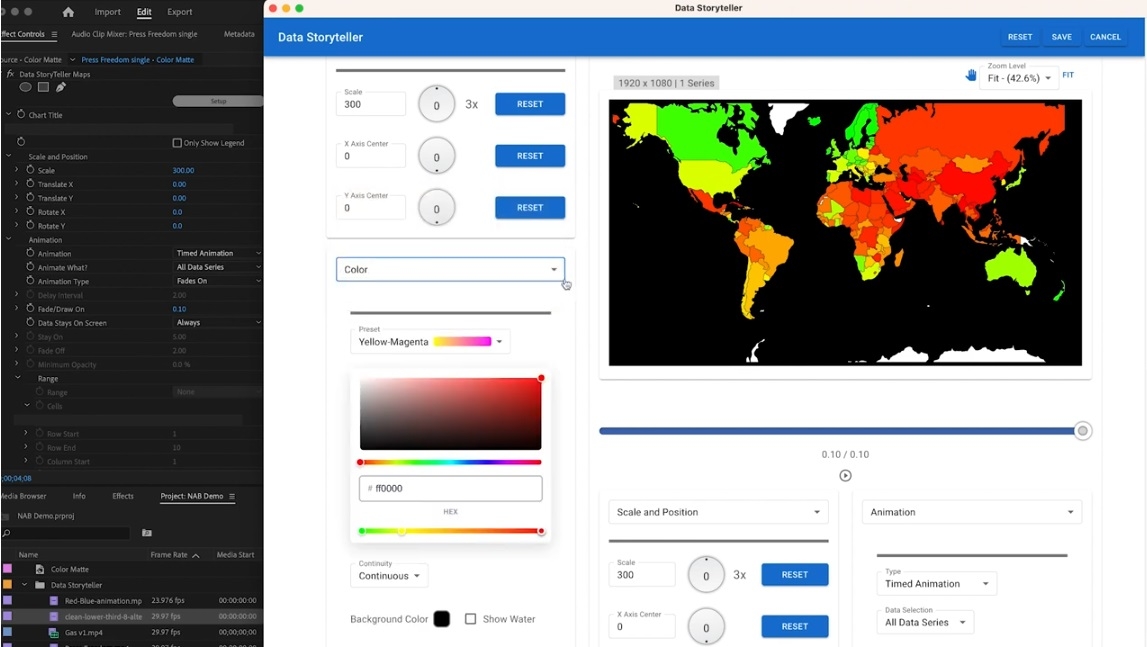 Two plugins that integrate with all professional video editing apps
Data Storyteller Charts and Data Storyteller Maps are both part of the Data Storyteller package. It supports the most widely used professional editing platforms – Final Cut Pro, Adobe Premiere Pro or After Effects, and Da Vinci Resolve. This integration makes it easy to apply changes and show the animations in your production, without the need to export/import files back and forth.
Explore large data sets, or multiple data sets, with animation
Data Storyteller was designed with video editors in mind. It substantially simplifies the creation of animated charts and map visualizations for After Effects, Premiere Pro, Resolve and Final Cut. From small to large data sets, Data Storyteller's Maps and Charts plugins have all the options you need to create stunning data-based animations. Designed from the ground up for video production, your animations can be created in much less time than traditional data visualization tools.
There are many sets of controls available to select, format and display your animated data exactly the way you want!
World and US Maps
Visualize world data (countries) or US data (states and counties). Use names or FIPS to link data to regions on the maps. The World Map offers different projections, including a 3D globe.
Traditional Charts
Create Bar, Line, and Scatter/Bubble charts. Because Data Storyteller is built on the robust charting library of D3.js, we will continually be adding other types of charts after the 1.0 release.
Automated or Manual Animation
You can create animations by setting a few parameters, such as Draw On Time or Fade Off. Or you can manually keyframe many settings for more complex animations that are timed to the rest of your production.
Simple or Complex data handling
Imported CSV or Excel files can be simple spreadsheets or more complex, with multiple sheets or large data sets. Users can also export/import Json files to use the same data settings, visuals, and titles/legend choices in their next graphic.
Built-in Spreadsheet and data reload mechanism
A built-in spreadsheet to see and select all of the data or highlight specific cells, rows, and columns you wish to include in your visualization. You can see all your data inside of the app and use the "Reload Files" button to refresh the in-app content after editing the data in a spreadsheet app.
Single and Multi-file data animation options
Upload one or multiple data sets and choose how your data will be animated on the screen in both cases. Data Storyteller has two panels dedicated to setting how you want your data to play on the screen, allowing users to apply video transitions, control the animation interval time, select Fade or Draw, and more.
Range/Filter Animation
Choose to slowly reveal or hide data by keyframing the spreadsheet selection or filtering values that are higher or lower than a user defined threshold. By using keyframes that determine when and where each new data point appears, it is possible to create animations that are timed to other aspects of your production for more impact.
Map Data Values to Color, Size, Position, US Map, and World Map
Data values can affect many aspects of the Charts and Maps, allowing you to create interesting visualizations that connect with your viewers.
Preset Templates and Test Files Coming Soon!
A wide variety of templates help users get started on creating beautiful data visualizations. Data Storyteller also offers built-in test files: simply choose one of the data sets available to try the plugin. There's no need to have your own spreadsheet setup to get started.
Data Storyteller for Windows
1.0 (Current version) - Aug 24, 2023
Initial release
Data Storyteller for Apple Silicon macOS
1.0 (Current version) - Aug 24, 2023
Initial release
Data Storyteller for intel macOS
1.0 (Current version) - Aug 24, 2023
Initial release
Data Storyteller Templates Download
1.0 (Current version) - Aug 24, 2023
Initial release