Signal
Compatibility After Effects

Please check exact version compatibility under the "COMPATIBILITY" tab below

Compatibility Premiere

Please check exact version compatibility under the "COMPATIBILITY" tab below
Signal
Zaebects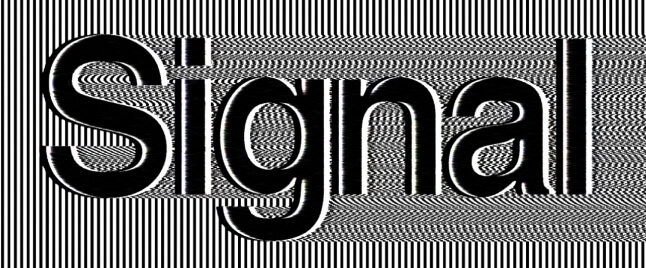 Signal emulates a real analog television transmission. Video information is encoded using a modulated analog video signal and then decoded into a color image for a truly authentic effect. This video signal is a linear combination of luminance and chrominance.

Signal offers a new way to discover analog glitches. It opens a door to analog video art. It does not fake an analog signal, it recreates analog technology in a digital environment!
Key Features:
Many parameters
Old videotape aesthetics
Real analog signal emulation
Many ways to degrade any part of signal
Several types of noise
Authentic TV bend distortion
Finally got a chance to play with Signal from @aescripts and WOW! It's easily the best analog TV/VHS look plugin on the market for AE at the moment! Nothing even comes close to this, aside from taking the time to run it through a real VHS deck. Check out these before/afters! pic.twitter.com/emJtWzJx1h

— Kert Gartner (@kertgartner) April 28, 2021
I was going to say something about how VHS tapes didn't look that bad, but I found some gameplay recordings from a VHS tape in my vault like 4 days ago and yeah... this plugin might be too good. pic.twitter.com/xOFhH6uFB5

— (Антон / アントン) (@AntonUklein) April 28, 2021
That is absolutely awesome. So subtle, but yet huge impact. Every detail of that special glow and shake along with the head switching lines in the overscan area take me right back to editing on my Quadra 840av to from VHS.

— Brock Gunter-Smith (@brockgs) April 28, 2021
| | |
| --- | --- |
| After Effects | 2024, 2023, 2022, 2021, 2020, CC 2019, CC 2018, CC 2017 |
| Premiere | 2024, 2023, 2022, 2021, 2020, CC 2019, CC 2018, CC 2017 |
1.2.3 (Current version) - Jun 11, 2022
- Fixed "invalid format" error for floating licenses
1.2.2 - Feb 15, 2022
Fixed issue with old MacOS
1.2.1 - Feb 12, 2022
Now works on Apple silicon
1.2.0 - Feb 8, 2022
Licensing framework update
1.1.0 - Mar 22, 2021
Added Premiere Pro support
1.0.1 - Mar 4, 2021
Fixed issue, when After Effects was randomly crashing, while working with plugin.
1.0 - Mar 3, 2021
Initial release