Set Path Keyframes
Compatibility After Effects

Please check exact version compatibility under the "COMPATIBILITY" tab below
Development by Mograph Mindset & Nate Lovell
Motion Design & Art Direction by Mike Labrow
Forget about endlessly toggling down Shape properties in your timeline to add Path keyframes. Set them instantly with a shortcut!
How it works
This plugin lets you quickly Add or Delete Keyframes for all Path Properties for Shape Layers.
Set Path Keyframes is located within the After Effects "Animation" menu. To run, select Animation > Set Path Keyframes.

After the Path keyframes are created, there are two ways to reveal them in the timeline:
Hit "U" on the keyboard to Reveal All Modified Properties

Hit "SS" on the keyboard to Show Selected, which reveals only the selected keyframes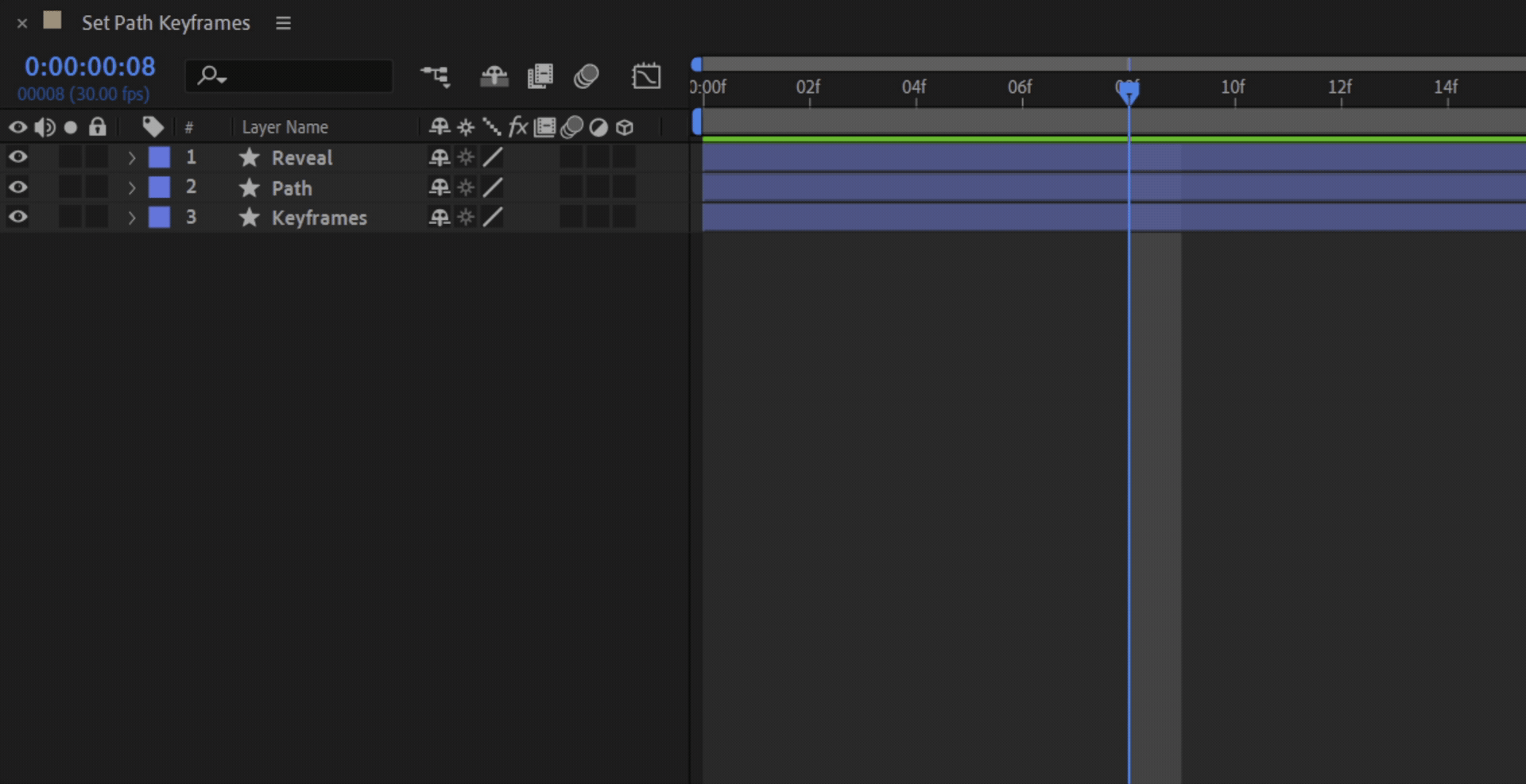 Features
Adds new Path keyframes for selected Shape Layers at the current time
If all Paths already have keyframes, remove the keyframes at the current time
Map to Keyboard
Choose a custom keyboard shortcut that fits your workflow. For example:
Windows: CTRL + ALT + Q
Mac: ⌥ + ⌃ + Q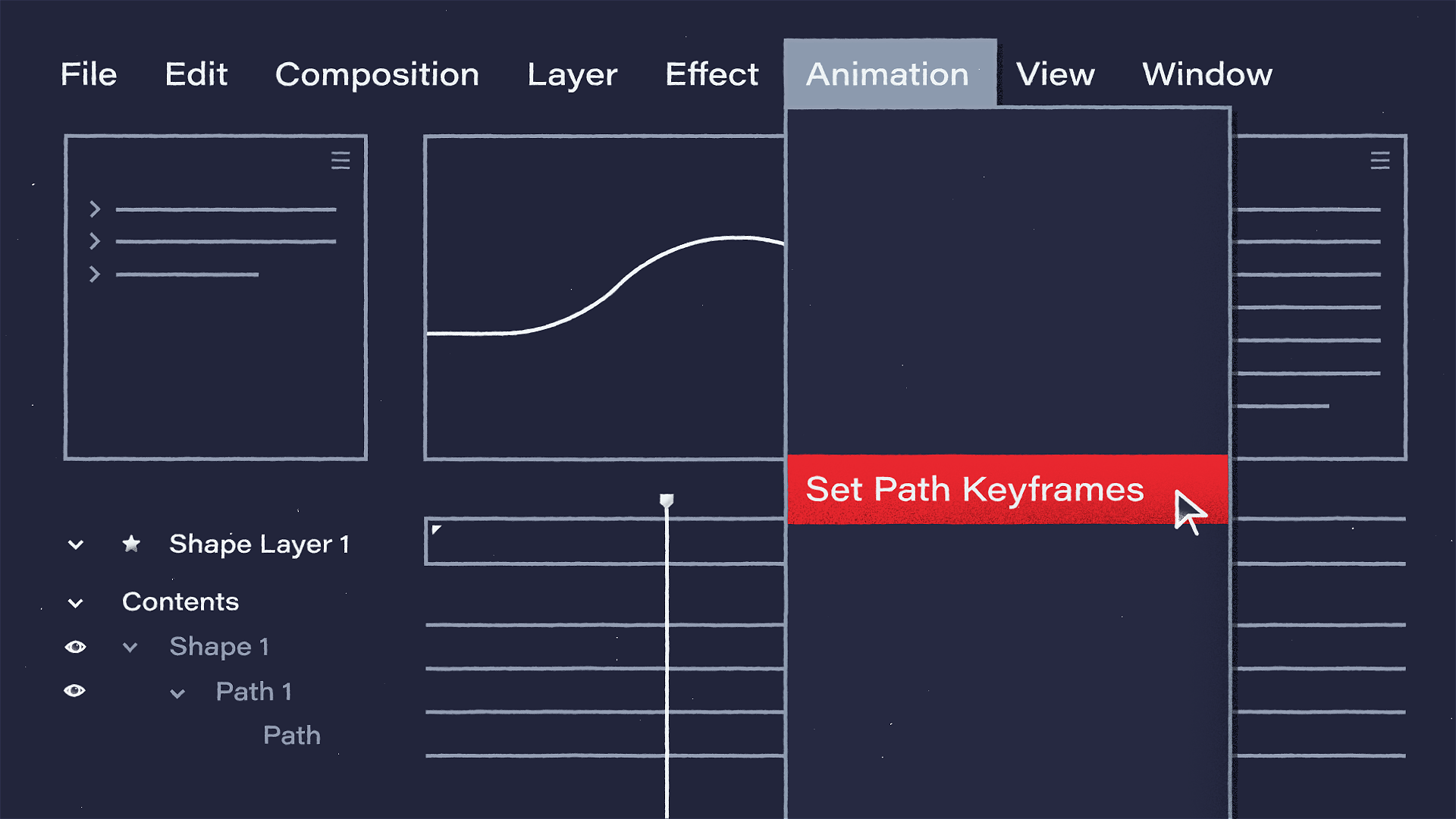 Installation
The easiest way to install is by using the aescripts + aeplugins manager app
To install manually:
Windows: Move Set Path Keyframes.aex to C:\Program Files\Adobe\Common\Plug-ins\7.0\MediaCore
Mac: Move Set Path Keyframes.plugin to /Library/Application Support/Adobe/Common/Plug-ins/7.0/MediaCore
| | |
| --- | --- |
| After Effects | 2023, 2022, 2021 |
1.1 (Current version) - May 1, 2023
Now selects keyframes after adding! Use "U" to reveal all keyframes, use "SS" to reveal only Path keys
1.0 - Mar 9, 2023
Initial Release