Spill Slayer
Compatibility After Effects

Please check exact version compatibility under the "COMPATIBILITY" tab below
THIS PRODUCT HAS BEEN DISCONTINUED
amazing,i bought the plugin,i love it :) - Ravage987
wow.... - WadadTv
... It almost encourages me to intentionally add a little spill on set! - Taz Goldstein
Spill Slayer is a sophisticated spill suppression tool for Adobe After Effects developed on industry proven methods and algorithms for handling spill in a professional environment. It is one of the only spill solutions available that supports 32-bit float color for high precision color correcting when compositing green/blue/redscreen material.
Industry Proven Algorithms
8 powerful spill suppression algorithms for handling a versatile array of shots and situations
Works In All Color Spaces
8/16/32bit color space supported, allowing high color precision, and overbright values
Spill Suppression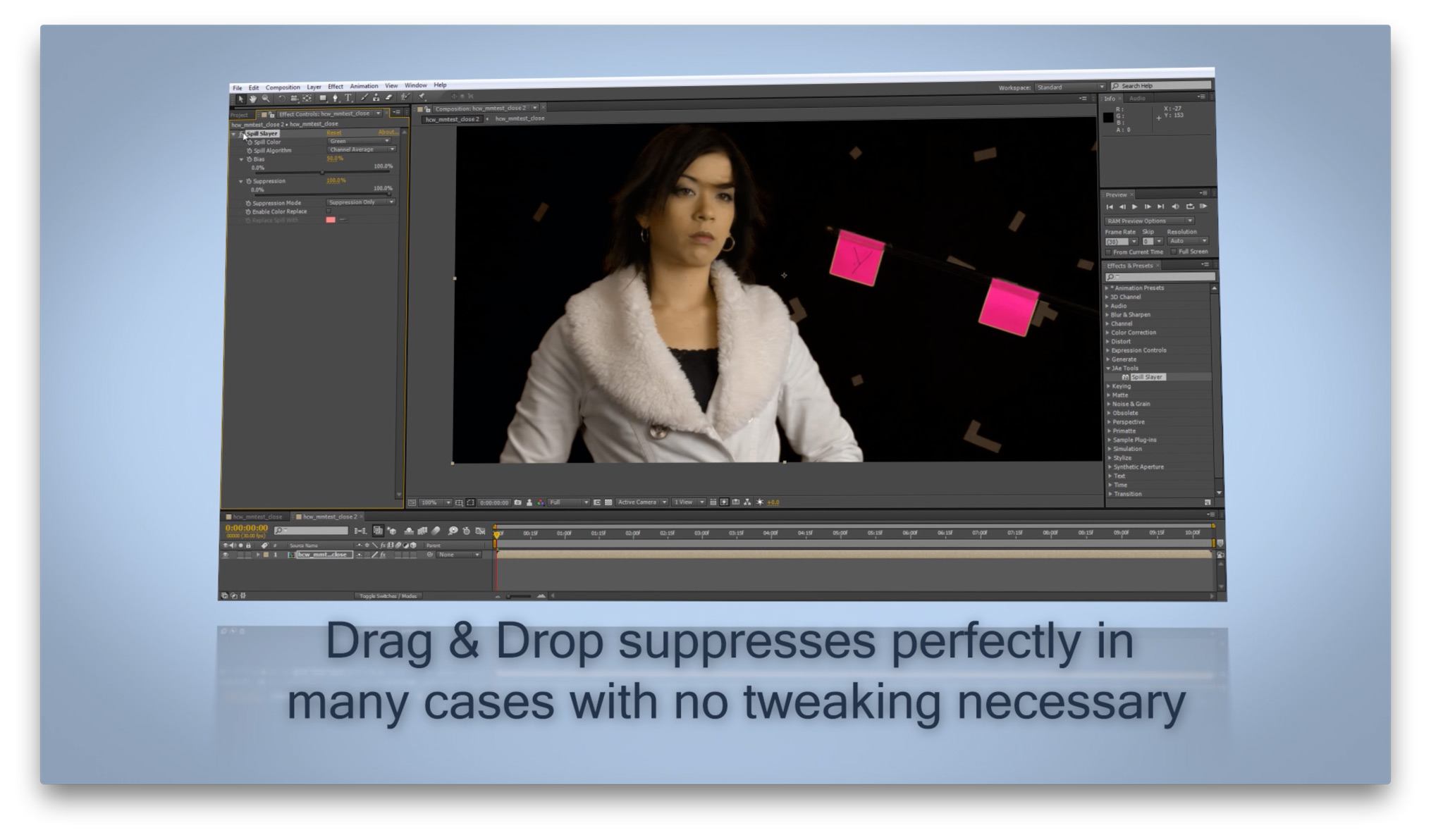 Suppress on all three color channels (Red/Green/Blue)
Replace Spill Color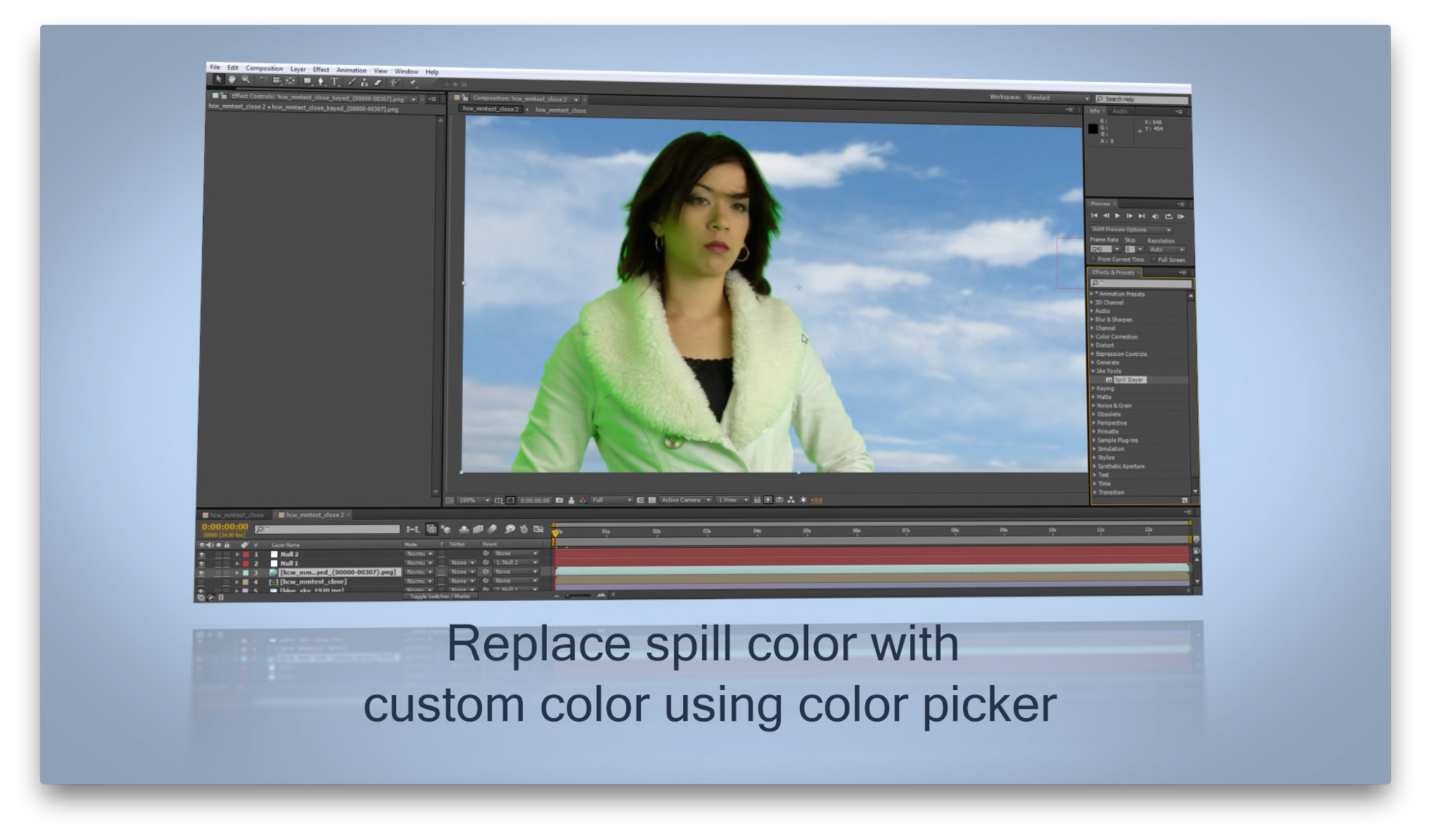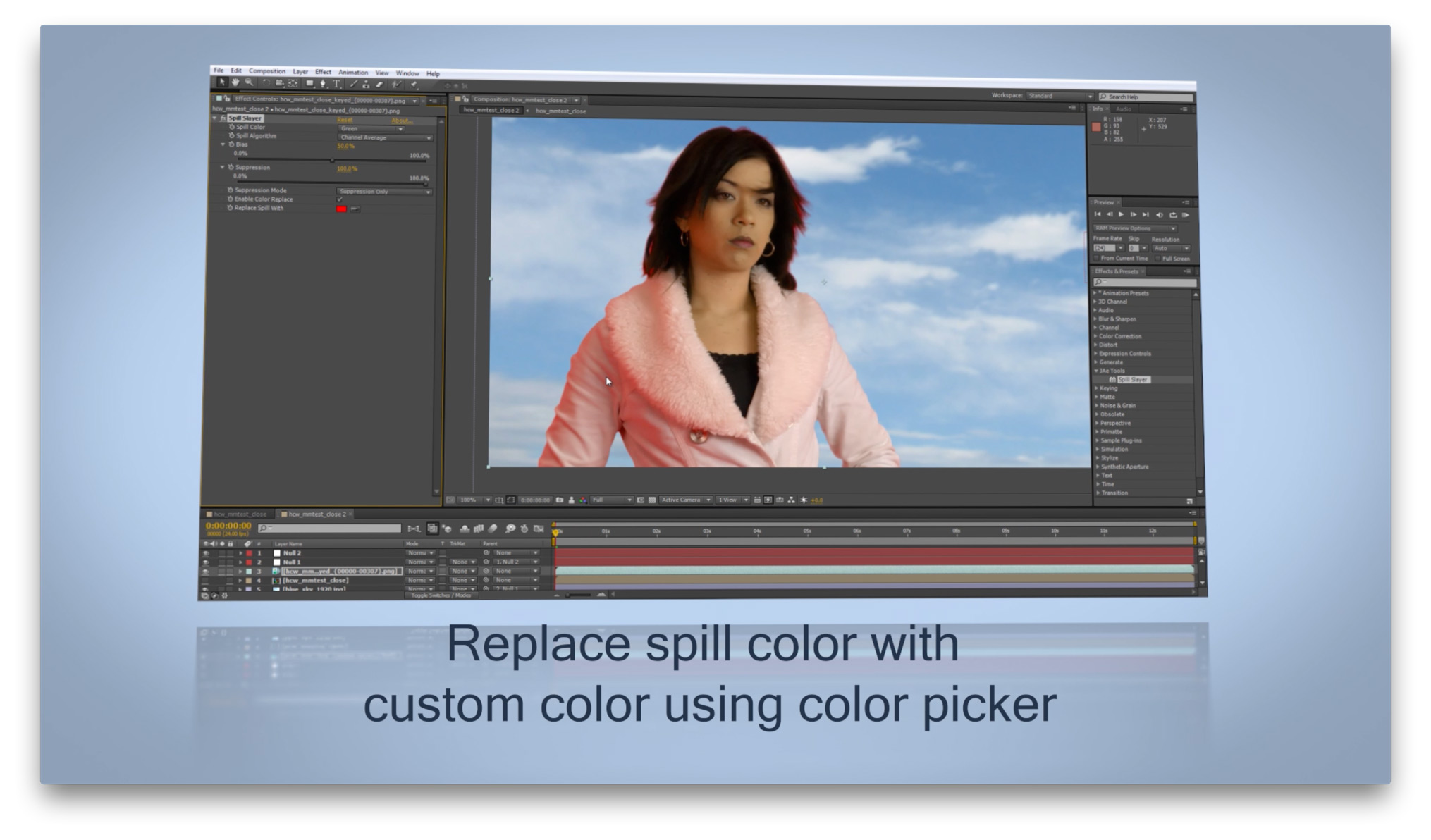 Replace spill color with a custom color via color picker, such as sampling background colors to better integrate keyed element
Precise Control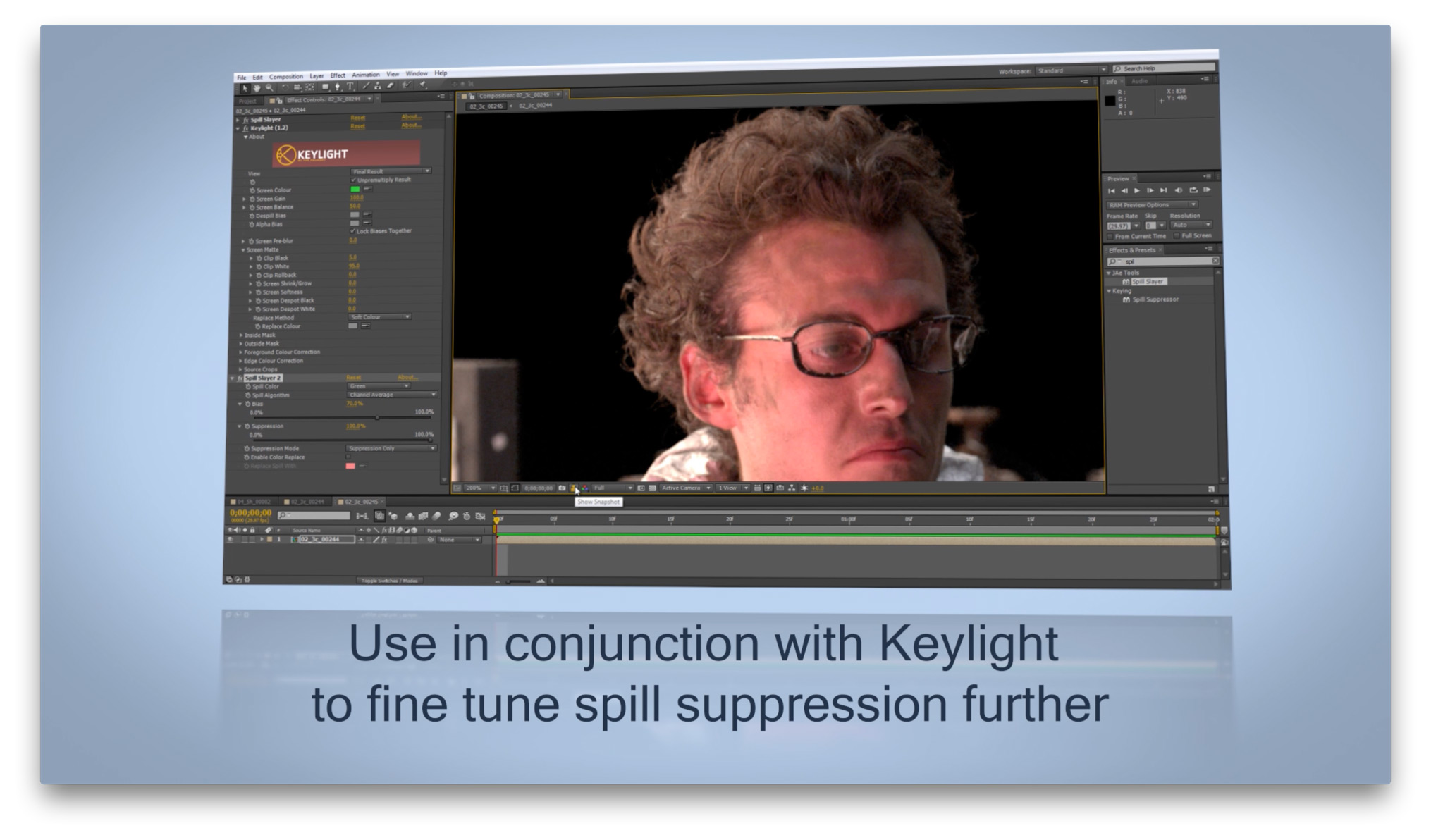 Channel Average Bias weighting for precise spill suppression targeting and refinement
Enhance Plate Before Keying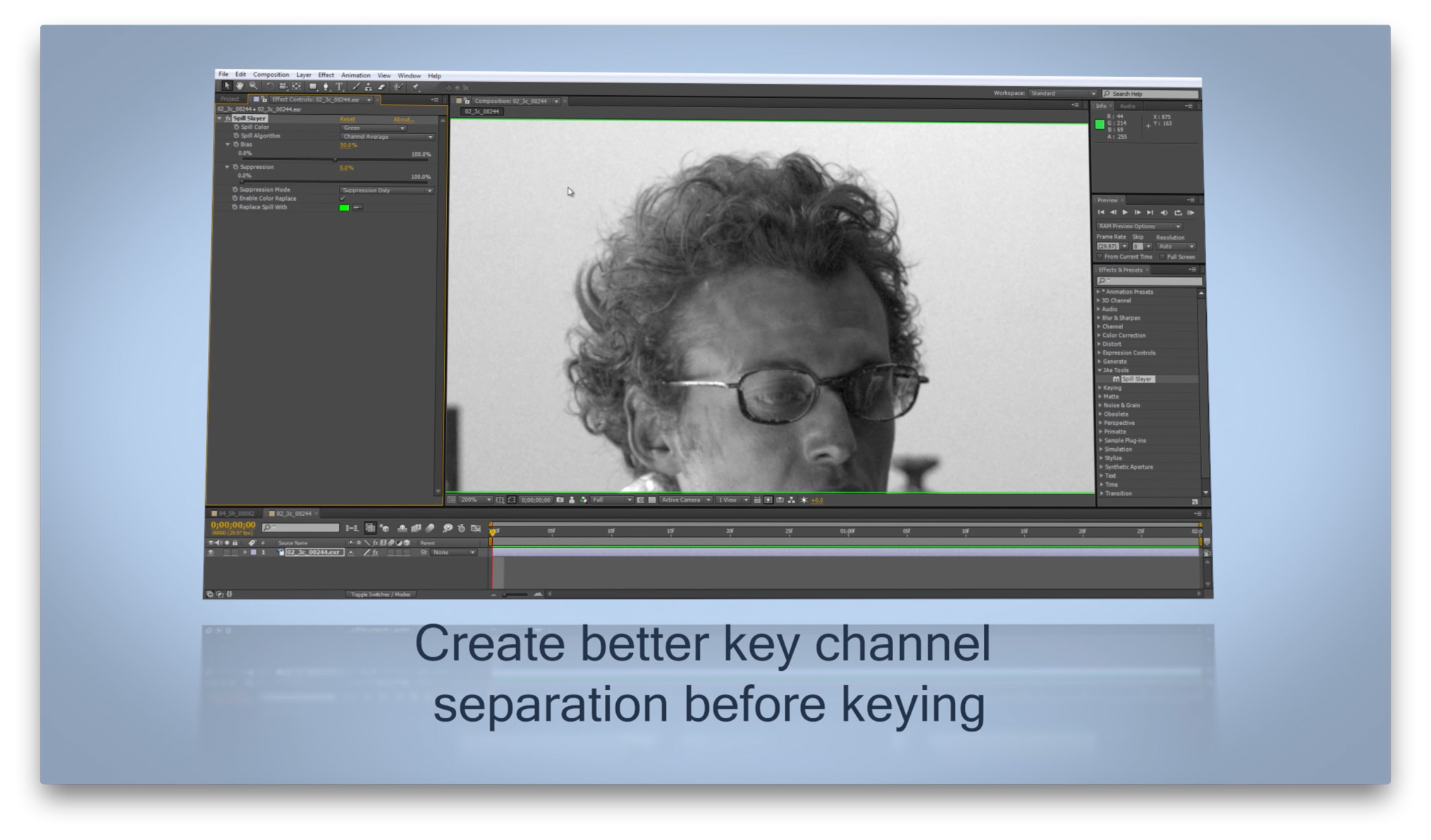 Create better key channel separation by making your chroma backdrop brighter before keying
Powerful Companion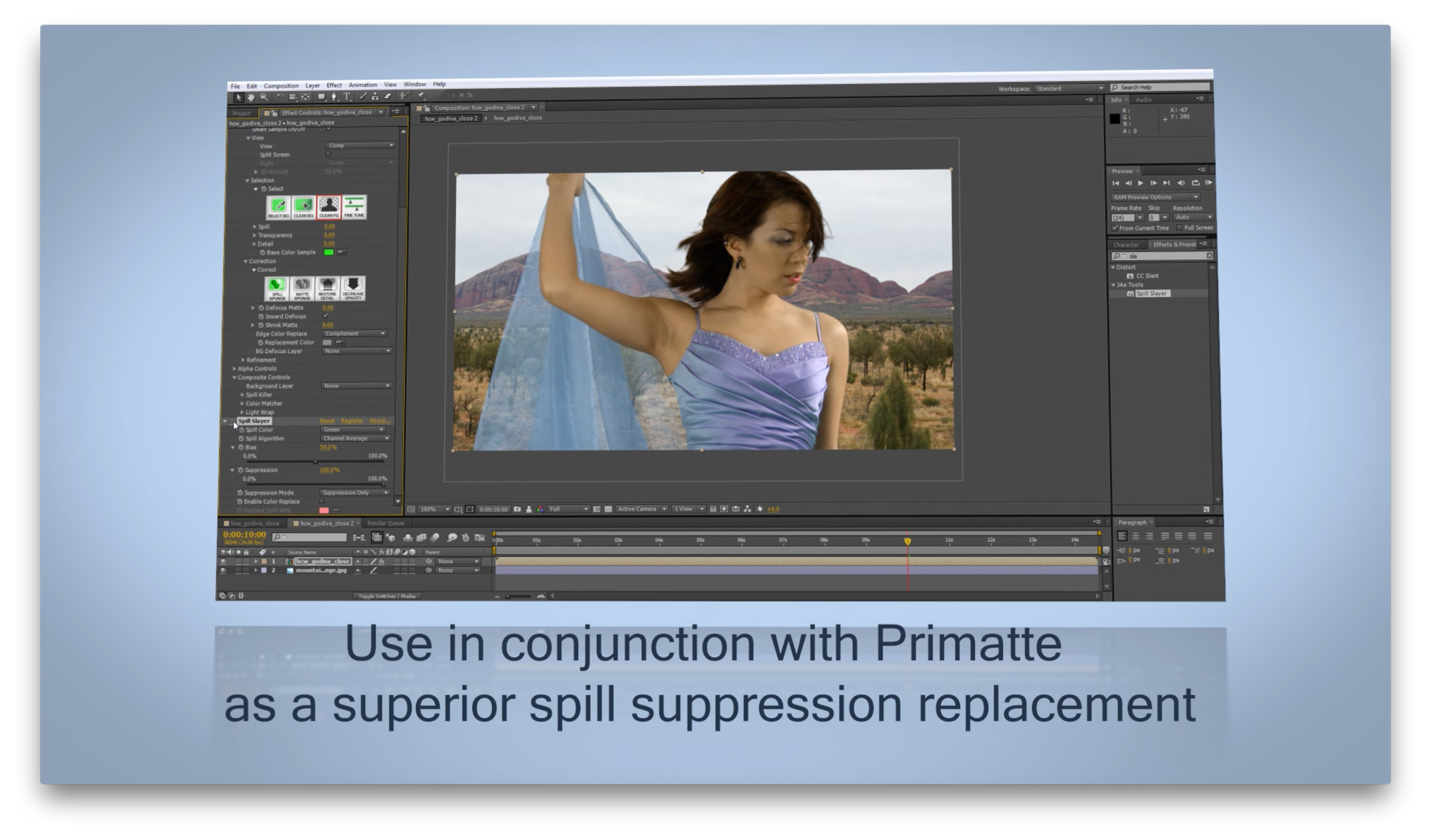 Use in conjunction with Keylight, Primatte, or any keyer as a fast, easy, and powerful spill replacement or assistant
Spill Map Matte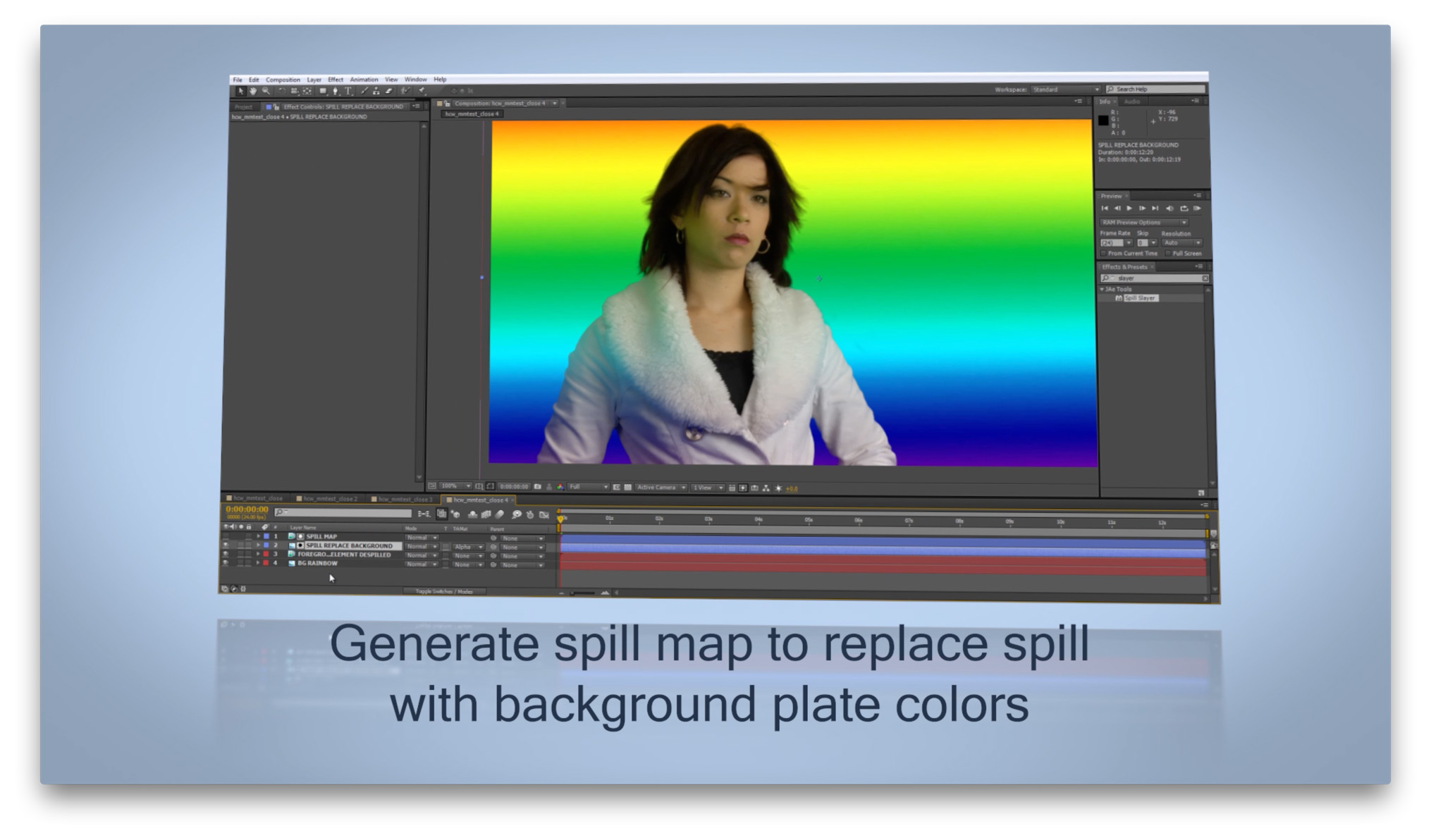 Because spill is the natural light spill on the subject and Spill Slayer can generate a matte for the spill, you can use it for the most realistic light wrap possible
Version 1.2.0 is an update to the licensing only. This update does not introduce any new features. If you do decide to upgrade from version 1.0.0 please be aware that this update will require you to re-register your plugin using the original serial number you received when you purchased this software.
| | |
| --- | --- |
| After Effects | CC 2018, CC 2017, CC 2015.3, CC 2015, CC 2014, CC, CS6 |
1.2.0 (Current version) - Dec 7, 2014
Fixed issue with licensing in some configurations
1.1.0 - Oct 1, 2013
Fixed issue with licensing in some configurations
1.0.0 - Initial release - Aug 2013