Cinema 4D Shortcut Icons
Compatibility Cinema 4d

Please check exact version compatibility under the "COMPATIBILITY" tab below
What's Included:
● 1800+ Shortcut Icons on grey background (350 pixels square)
● !800+ Shortcut Icons on transparent background (350 pixels square)
● 20 page Stream Deck XL Profile with 375 pre-programmed buttons (Mac and Windows)
● 10 page Stream Deck Regular Profile with 109 pre-programmed buttons (Mac and Windows)
● 20 page Touch Portal Profile with 306 pre-programmed buttons (Mac and Windows)
● Custom Keyboard Shortcuts (Mac and Windows - english only)
● 75 page pdf manual
*Profiles not tested on non-english keyboards - some keys may need to be manually changed
If you are a Cinema 4D user and you use a device such as Stream Deck or Touch Portal software then you know how quickly they can speed up your workflow. This collection of icons hand-made specifically for Cinema 4D R21 gets you up and running right away with over 1800 icons featuring almost every command, tool and function within the application.
As a bonus, we've also included two Stream Deck profiles (one for regular Stream Deck and one for the Stream Deck XL with 375 shortcuts and commands across 20 pages as well as a 20 page Touch Portal profile (with 306 pre-programmed key commands) to get you up and running
Cinema 4D is a very deep application with many shortcuts and commands to try and remember. With a Stream Deck device and this icon set you have hundreds of commands at your fingertips. As a bonus, the Complete Collection includes two starter Stream Deck Profiles (one for regular Stream Deck and one for Stream Deck XL) with 375 pre-programmed actions. Just load these into your Stream Deck configuration software and you're ready to go.

---
Shortcut icons are also great with Touch Portal software on your tablet. The Complete Collection includes 306 pre-programmed key commands across 20 pages to get you started. Use these pages to build your own configuration or start from scratch using any of the 1800 icons in the package.
*Note:The profiles provided are built with english keyboard shortcuts only. You may have to modify some commands if you need to use a non-english keyboard for the profiles.
---
Aharon Rabinowitz
Scott Simmons
Video Editor, Writer and Managing Editor Pro Video Coalition
scottsimmons.tv provideocoalition.com
Ty Gultekin
Co-founder Touch Portal
touch-portal.com



This icon set was built upon the R21 release of Cinema 4D. Most of the icons are still compatible with earlier versions of the software.
Includes 77 page pdf for reference. Sample pdf pages below...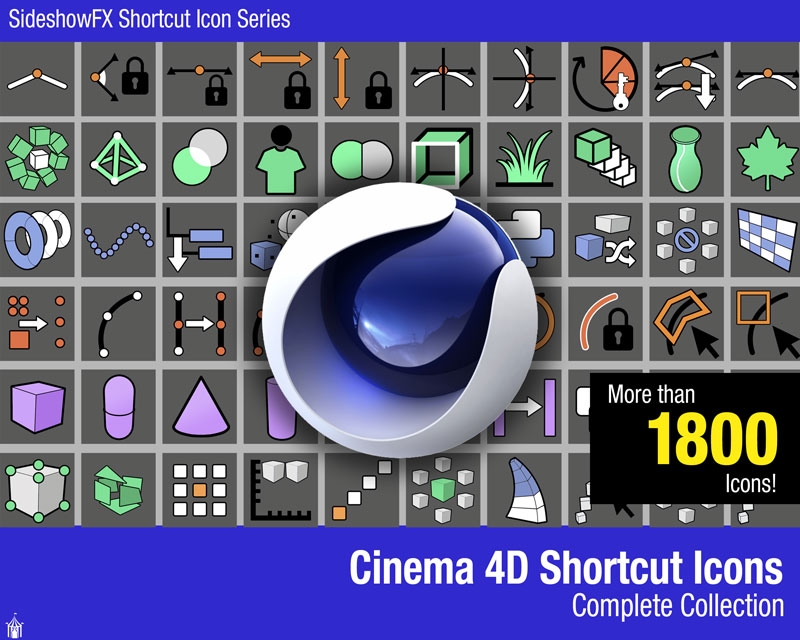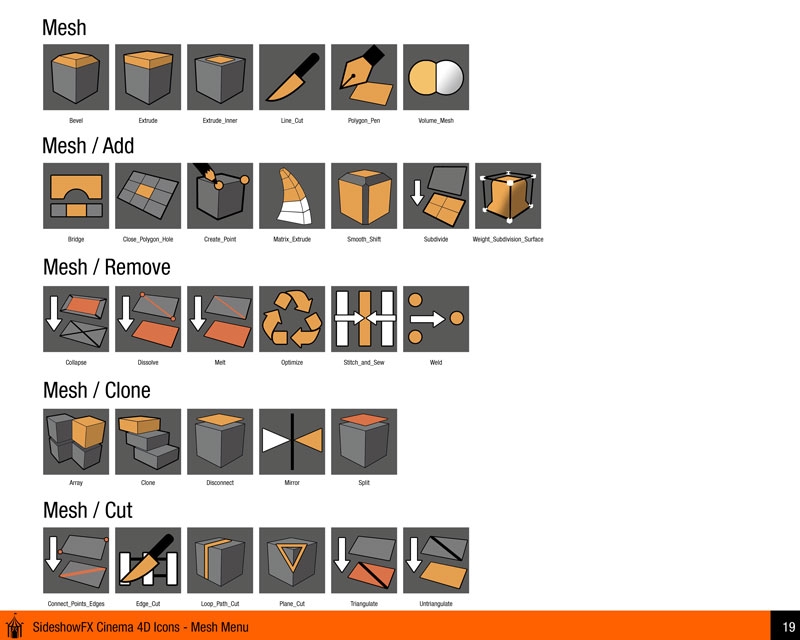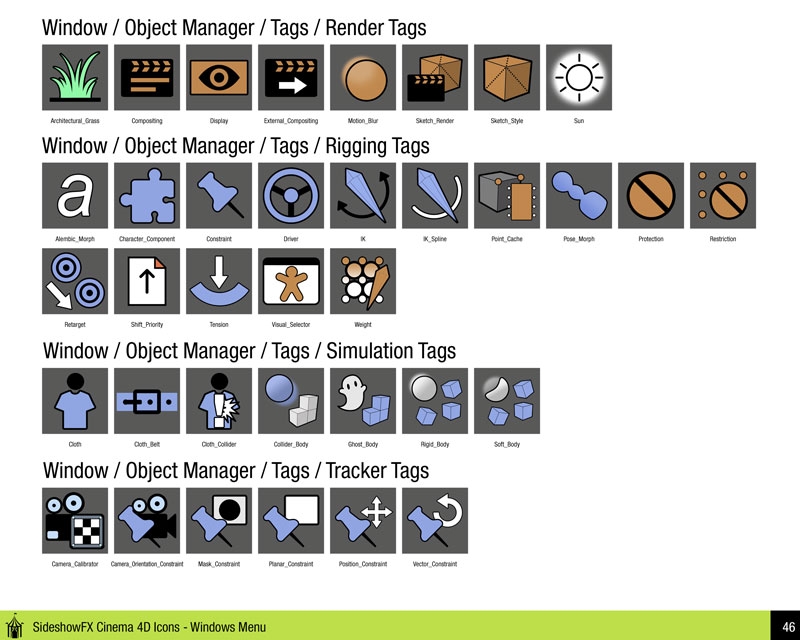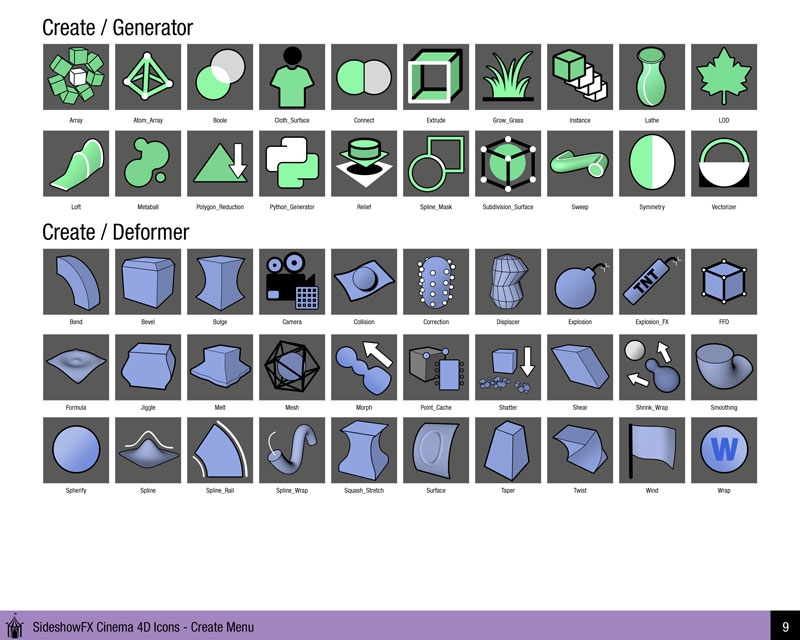 The video below will give you an idea of how these icon packs and profiles can improve your workflow. The video details the use of the After Effects set with Touch Portal but the prinicipals apply to all of our packs and to the use with Stream Deck Devices.
| | |
| --- | --- |
| Cinema 4D | R21, R20, R19, R18, R17, R16, R15, R14, R13, R12, R11 |
3.1 (Current version) - Apr 1, 2020
Updated the Touch Portal Main Screen to include more shortcuts

Updated the look and feel of all Touch Portal icon pages
3.0 - Mar 16, 2020
Fixed several incorrect shortcuts on the Stream Deck and Touch Portal profile pages for Windows
2.0 - Nov 27, 2019
Version 2
1.0 - Nov 4, 2019
Initial release