Home

/

Cinema 4D Shortcut Icons
Cinema 4D Shortcut Icons

Adding to cart...
If you are a Cinema 4D user and you use a device such as Stream Deck or Touch Portal software then you know how quickly they can speed up your workflow. This collection of icons made specifically for Cinema 4D R21 gets you up and running right away with over 1800 icons featuring almost every command, tool and function within the application.
Cinema 4D is a very deep application with many shortcuts and commands to try and remember. With a Stream Deck device and this icon set you have hundreds of commands at your fingertips. As a bonus, the Complete Collection includes two starter Stream Deck Profiles (one for regular Stream Deck and one for Stream Deck XL) with 375 pre-programmed actions. Just load these into your Stream Deck configuration software and you're ready to go.

Please note, a few actions in the profiles use Mac modifier keys, Most actions will work but you may need to modify some commands if you are on a Windows machine.
This icon set was built upon the R21 release of Cinema 4D. Most of the icons are still compatible with earlier versions of the software.
Includes 77 page pdf for reference. Sample pdf pages below...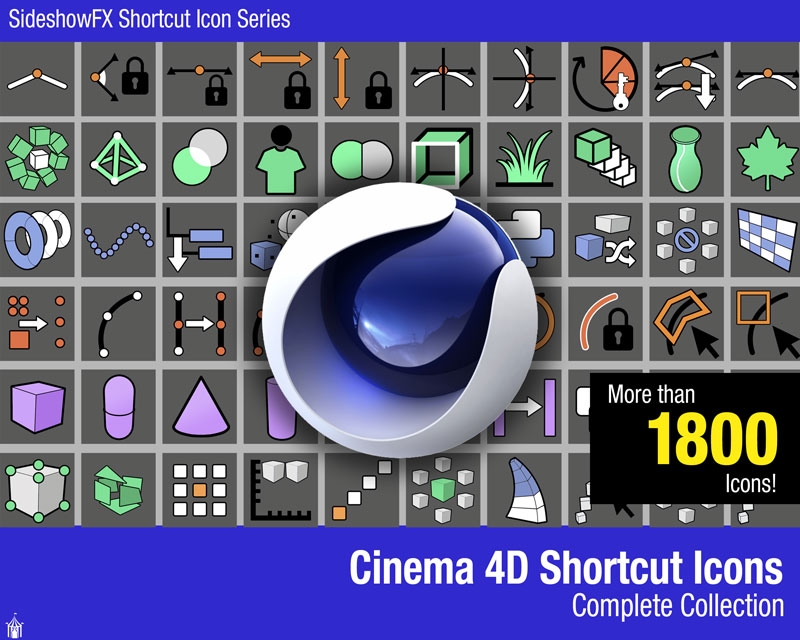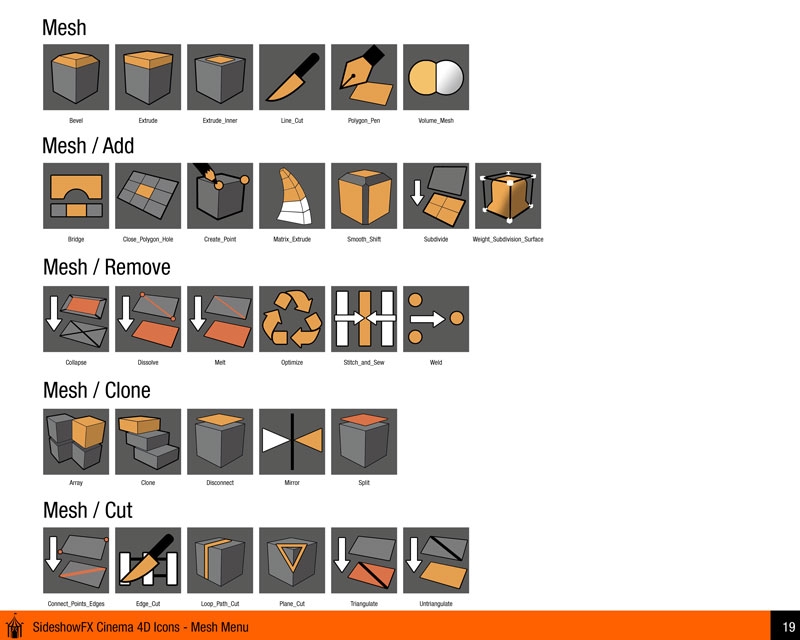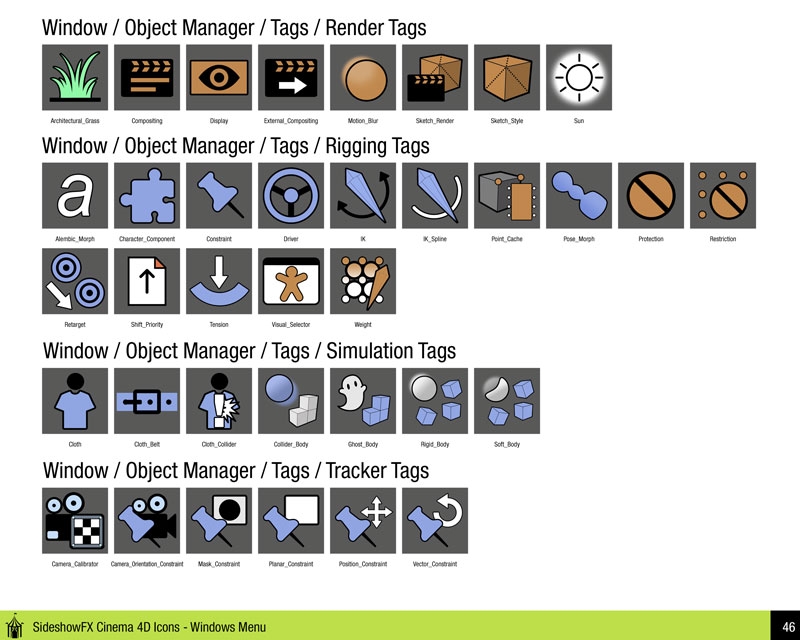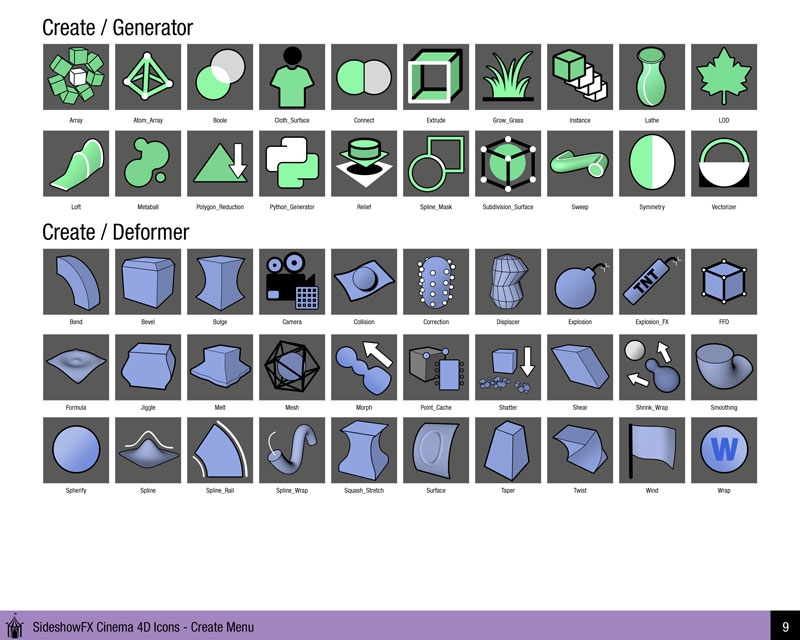 2.0 (Current version) - Nov 27, 2019
Version 2
1.0 - Nov 4, 2019
Initial release
Need an icon for that Premiere Pro keyboard shortcut? Over 560 shortcut icons for Premiere Pro in this set. Includes Stream Deck profile.

For a limited time buy one Icon collection set and get a second completely free! Scroll to the bottom to add another set to your cart, upon checkout the second item price will be subtracted from your total.

Add to Cart

SideshowFX

Compatibility After Effects

Need an icon for that After Effects keyboard shortcut? Over 560 shortcut icons for After Effects in this set. Includes Stream Deck profile, 9 Touch Portal pages and 9 KBar Toolbars.

For a limited time buy one Icon collection set and get a second completely free! Scroll to the bottom to add another set to your cart, upon checkout the second item price will be subtracted from your total.

Add to Cart