LaunchBox
Compatibility After Effects

Please check exact version compatibility under the "COMPATIBILITY" tab below

Adding to cart...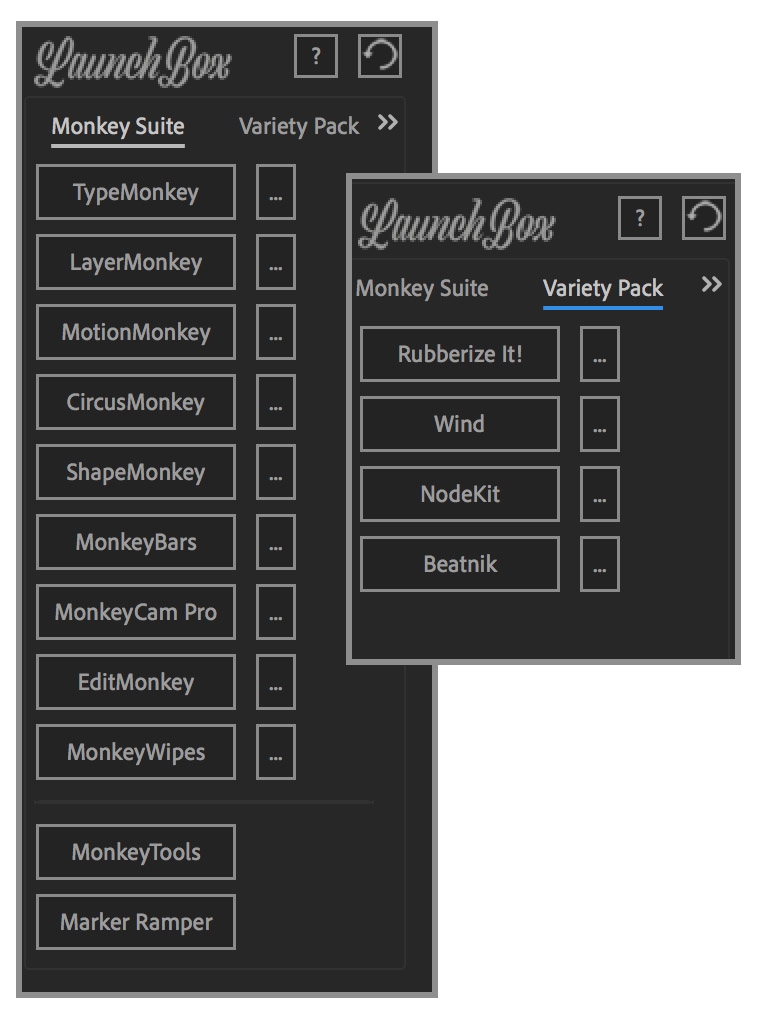 LaunchBox is a free AE utility that puts access to your Ebberts+Zucker products together all in one convenient UI. You can now launch your Monkey Scripts or any of our other tools without having to hunt through your script window.
For any of our products that are not installed, select the button next to the deactivated name to visit the product page where you can either download a free trial or purchase a full version on aescripts.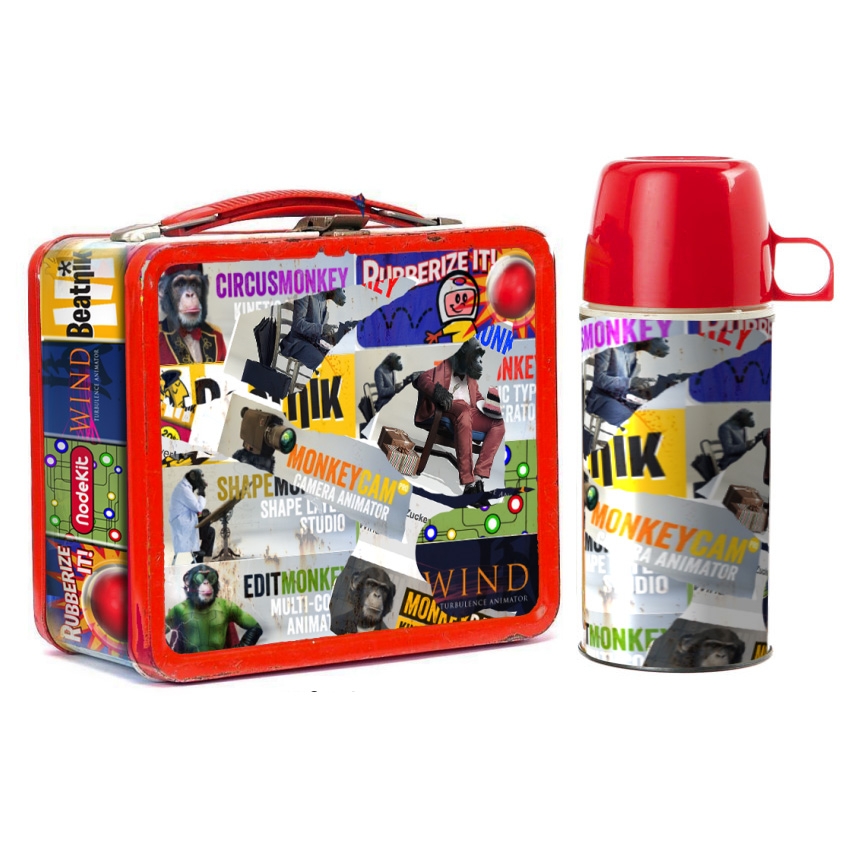 *Bug Fix: The original version of LaunchBox had an issue locating any preset folder or effects in the ScriptUI Panels folder. This included EditMonkey, MonkeyWipes, ShapeMonkey, and NodeKit. Please download the new version to fix that.

| | |
| --- | --- |
| After Effects | 2022, 2021, 2020, CC 2019, CC 2018, CC 2017, CC 2015.3, CC 2015, CC 2014, CC |
1.03 (Current version) - Aug 9, 2021
add support for GoType and EZMarkerAlign
1.02 - Apr 12, 2021
add support for MonkeyWords
1.01 - Jun 24, 2020
Major bug fix
1.00 - Jun 17, 2020
Initial release.