Davinci Resolve Pro Profiles
Compatibility Davinci Resolve

Please check exact version compatibility under the "COMPATIBILITY" tab below
---
WHAT'S INCLUDED:
● 1400+ Shortcut Icons Labelled
● 1400+ Shortcut Icons Unlabelled
● 68 page Stream Deck XL Profile with 1200 pre-programmed keys (Mac/ Win)
● 73 page Stream Deck Regular (15 key) Profile with 926 pre-programmed keys (Mac/ Win)
● 69 page Touch Portal Profile with 1200 pre-programmed keys (Mac/ Win)
● Custom Keyboard Shortcuts (Mac and Windows - english keyboard only)
● 87 page pdf manual
*Profiles not tested on non-english keyboards - some keys may need to be manually changed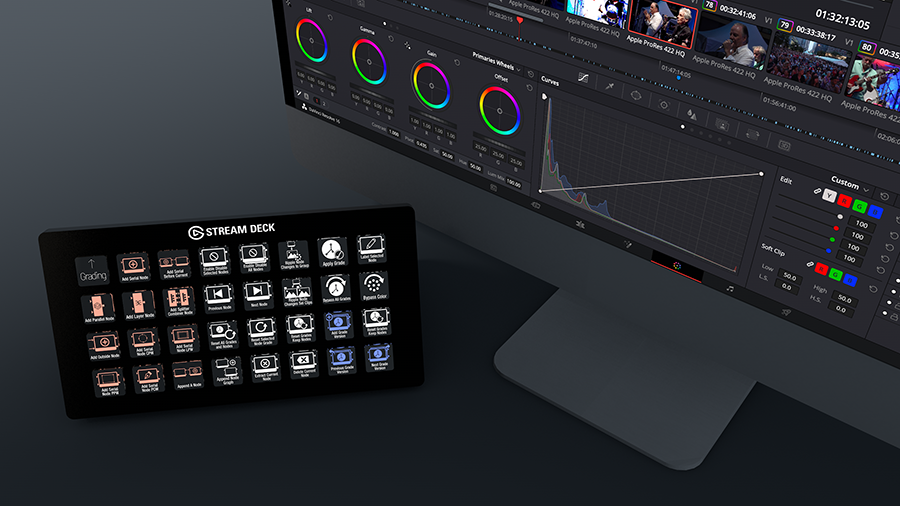 ***NEW Version 2.0.2 now features a profile for the Regular Stream Deck (15 Key) device as well as the Stream Deck XL. 1200 fully programmed Stream Deck and Touch Portal Davinci Resolve shortcuts plus all 1400+ icons.
Built upon the success of our most popular release the Davinci Resolve Shortcut Icons Complete Collection, this set has been created directly for the professional editor and colorist.
While keeping the original structure intact, we built upon the original Stream Deck and Touch Portal profiles, laying out the pages and commands logically to fit the most common post-production workflows and adding between 926 and 1200 shortcut commands, all programmed and ready to go. This collection also includes over 1400 icons featuring almost every command, tool and function within the application giving you the ability to customize and fine tune these already complete profiles.
The icons come in two sets: Labelled and Unlabelled.
---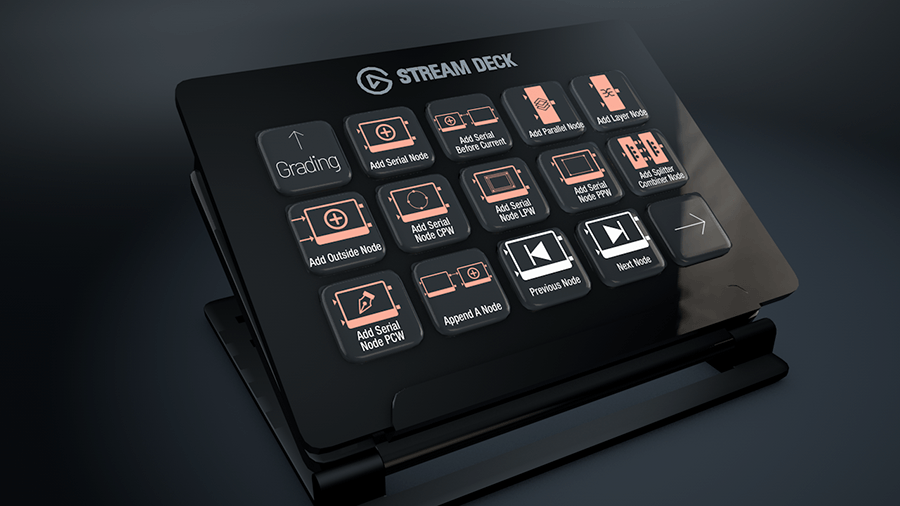 NEW! Now includes a profile for the regular 15 key Stream Deck as well!
---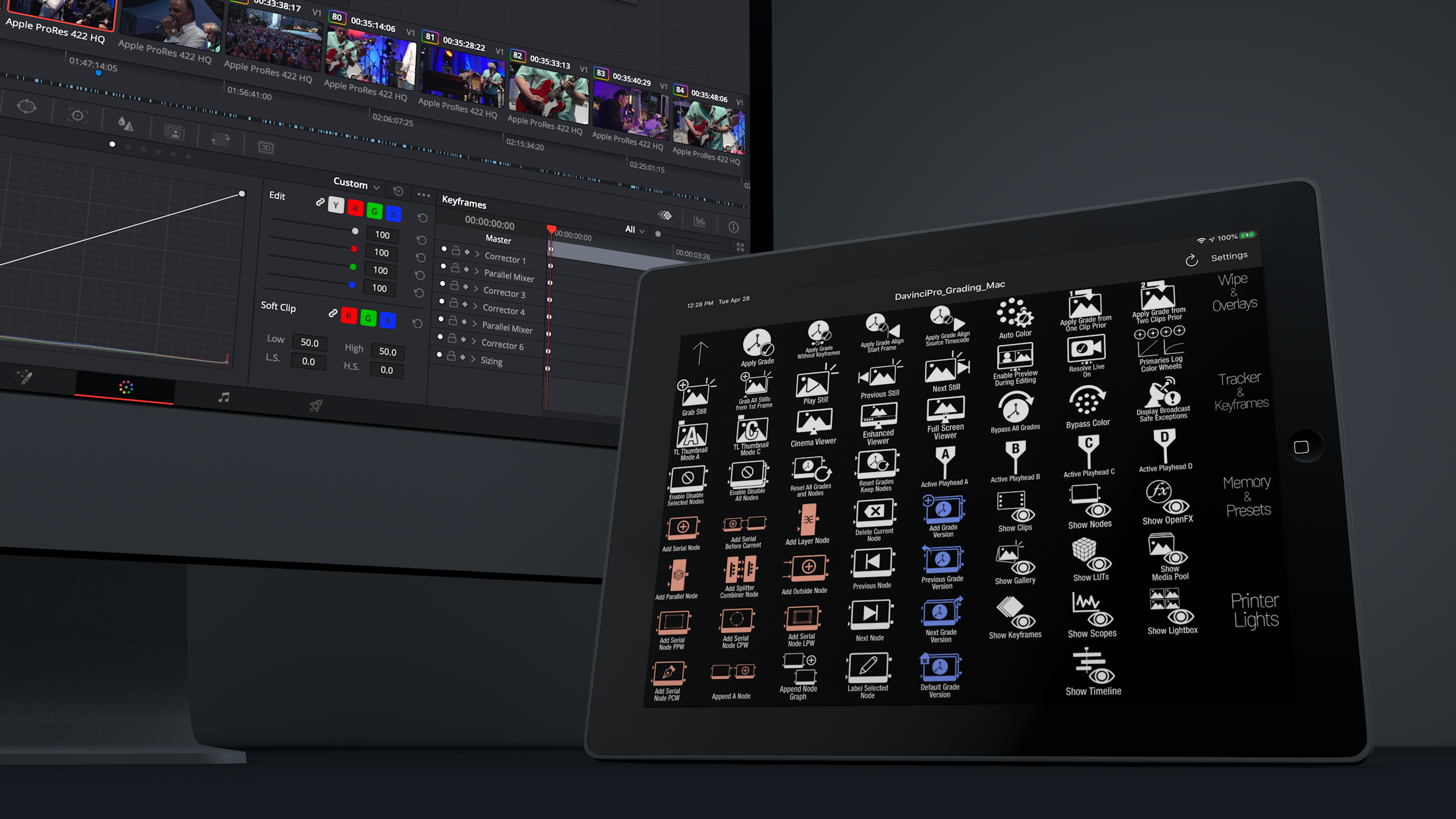 ---


69 pages of Touch Portal shortcuts all fully programmed and organized for the most common post production workflow.

---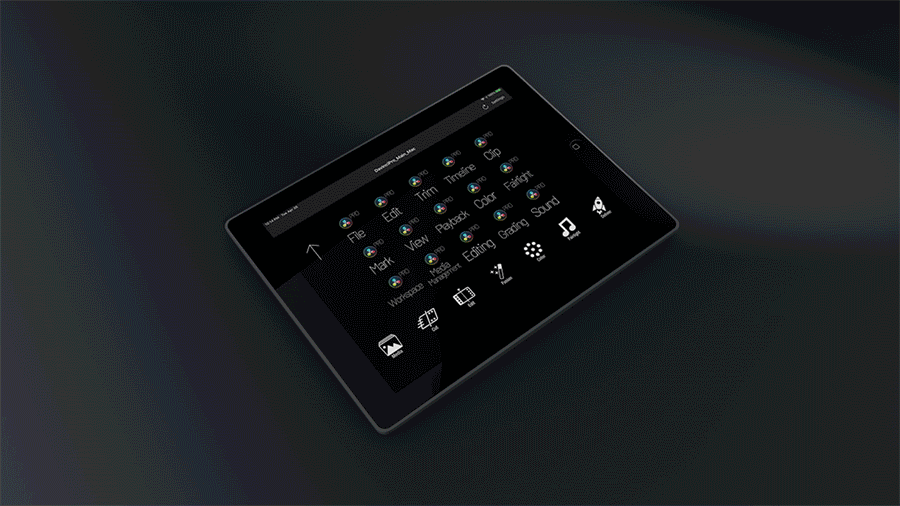 Use your IPad as a professional Davinci console for a fraction of the cost
---
New in Version 2.0, pre-built and labelled node trees. Chose from 9 different color grading structures from basic to advanced workflow. Just press a button and the node tree builds ready for your grades.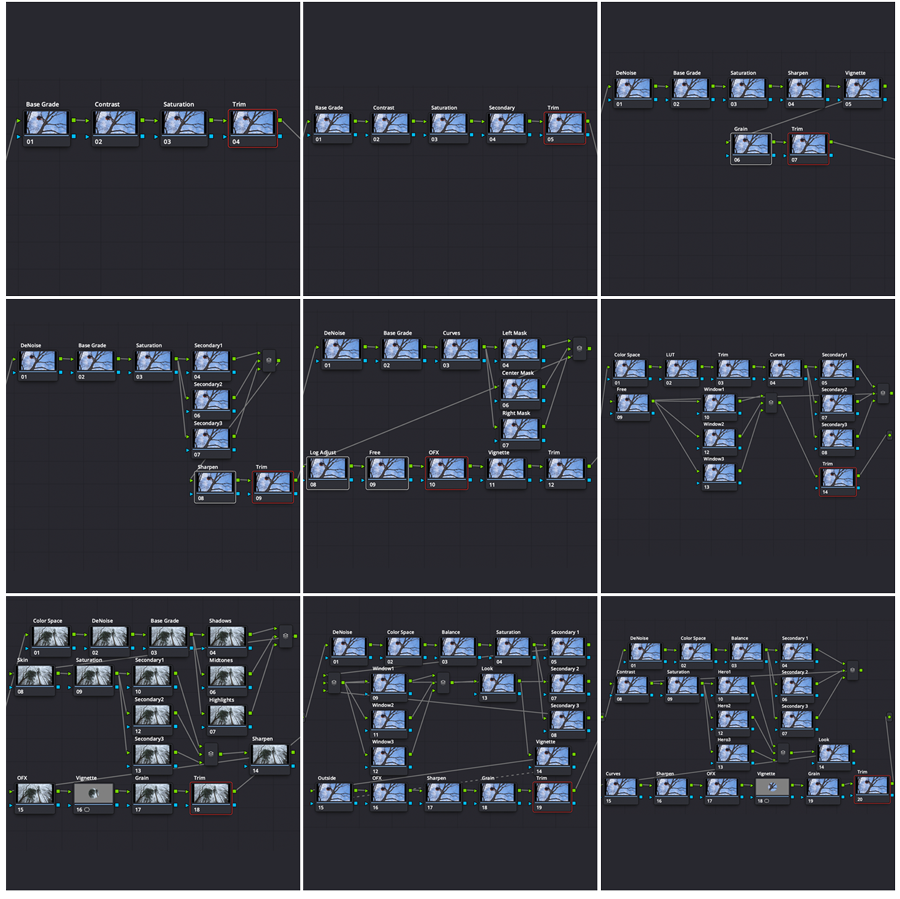 ---
Which Davinci Pack should you get? The Pro pack gives you a more polished icon design along with a professional workflow laid out in the profiles. This along with 4 times as many programmed keys for Stream Deck and Touch Portal.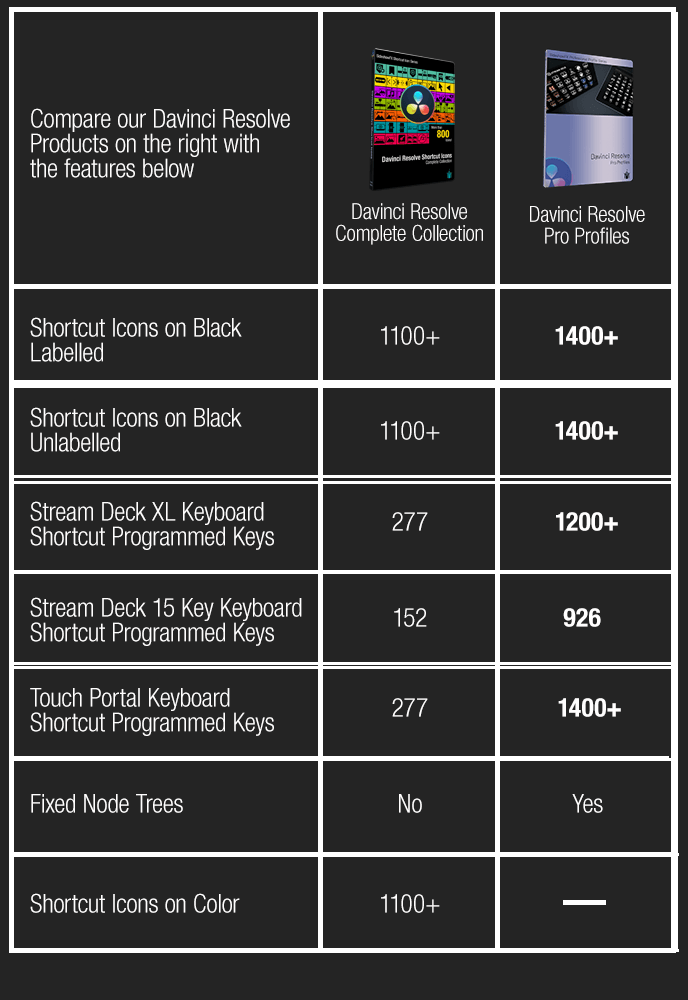 *Note:The profiles provided are built with english keyboard shortcuts only. You may have to modify some commands if you need to use a non-english keyboard for the profiles.
---
Aharon Rabinowitz
Scott Simmons
Video Editor, Writer and Managing Editor Pro Video Coalition
scottsimmons.tv provideocoalition.com
Ty Gultekin
Co-founder Touch Portal
touch-portal.com
---

Want to get Touch Portal? https://www.touch-portal.com/
Don't own a Stream Deck yet? Visit www.elgato.com/en/gaming/stream-deck
More products available at www.sideshowfx.net/buy
Upgrade Notice
If you purchased our Davinci Resolve Shortcut Icons Complete Collection (which only contains 267 programmed keys vs 900 on this pack), you can cross-grade to this Pro pack for $19.99. Simply login to the same account, add this item to your cart, and the discount pricing will be shown automatically. If you have any questions please open a support request
---
The video below will give you an idea of how these icon packs and profiles can improve your workflow. The video details the use of the After Effects set with Touch Portal but the prinicipals apply to all of our packs and to the use with Stream Deck Devices.
2.5 (Current version) - Jun 3, 2021
Updated Stream Deck XL Profile to include 18 new shortcuts (Mac/Win)

Updated Stream Deck Reg Profile to include 18 new shortcuts (Mac/Win)

Updated Touch Portal Profile to include 18 new shortcuts (Mac/Win)

Added the following 70 icons:

Auto Align Clips Based on Timecode

Auto Align Clips Based on Waveform

Duplicate Selection

Analyze Audio Levels

Center On Edit

Elastic Wave

End On Edit

Reverse Clip

Automation Follows Edit

Export Master File

Import Master File

Renderer Settings

Import Bin

Split Screen Playheads

Reset Zoom All Tracks

Reset Zoom Selected Tracks

Zoom In All Tracks

Zoom In Selected Tracks

Zoom Out All Tracks

Zoom Out Selected Tracks

Fusion Overlay

Smart Reframe

Disable Timelines

Enable Timelines

Generate Proxy Media

Link Proxy Media

Unlink Proxy Media

Copy Timecode

KeyKode

Paste Timecode

Record Frame

Record Timecode

Source Frame

Source Timecode

Fast Review

Checker Board Wipe

Diagonal Wipe

Venetian Blind Wipe

Fairlight Viewer Docked

Fairlight Viewer Floating

Fairlight Viewer Off

Videoscopes 9Up

Use Proxy Media

Go To Timecode

Decrement Timecode

Increment Timecode

Clear Solo

Detect Scene Cuts

Flatten Audio Track Layers

Mute Tracks

Solo Tracks

Switch to Camera Originals

Trim Audio Edits to Frame Boundaries

Crossfade Selection

Extend Edit Selection to Next Edit

Extend Edit Selection to Next Track

Extend Edit Selection to Prev Edit

Extend Edit Selection to Prev Track

Move Edit Selection to Next Edit

Move Edit Selection to Next Frame

Move Edit Selection to Next Track

Move Edit Selection to Prev Edit

Move Edit Selection to Prev Frame

Move Edit Selection to Prev Track
2.0.2 - Oct 9, 2020
Now also includes Stream Deck 15 Key profile with 926 programmed buttons over 73 pages

Mac SD Playback Menu – corrected the following keys:
Step One Frame Forward, Step One Frame Back, Next Marker, Use Optimized Media

Corrected Timeline Clean Up Video Tracks – Labelled

Fixed Incorrect Mix Wipe Icon on Stream Deck Mac Labelled

Fixed Blank Unlabelled Select Clips with Flag / Marker / Clip Color Icons and Panels Flags

2.0 - Aug 25, 2020
292 new icons and programmed key commands for Fusion Tools and Effects

9 Fixed Node Tree commands
1.0 - May 7, 2020
Initial Release