Transition Master 2 Basic
Compatibility After Effects

Please check exact version compatibility under the "COMPATIBILITY" tab below

Compatibility Premiere

Please check exact version compatibility under the "COMPATIBILITY" tab below

Compatibility Nuke

Please check exact version compatibility under the "COMPATIBILITY" tab below

Compatibility Davinci Resolve

Please check exact version compatibility under the "COMPATIBILITY" tab below
FREE TRANSITION PLUGIN
Native Transition Plugin for DaVinci Resolve, Adobe Premiere Pro and AfterEffects.
Our free TRANSITION MASTER 2 (BASIC) comes with 5 transition presets out off the box. You can purchase additional Preset Packs from our store. Create, export and sell your own transitions with TRANSITION MASTER 2 (PRO). It has never been so easy to create stunning transitions quickly. You can use our plugin to create transitions between two scenes or transition graphics on screen such as title cards, lower thirds and subtitles
- selected plugin -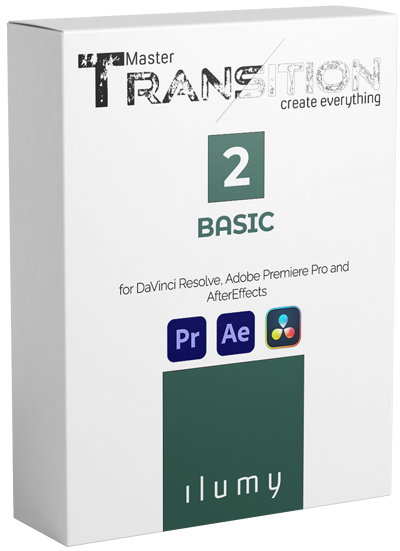 TRANSITION MASTER 2
Basic
Plugin to use & adjust transitions
Includes 5 presets from our plugin library
Adjust ease speed
Purchase more Presets in our Shop
Import transitions created with TRANSITION MASTER 2 PRO plugin
show plugin listing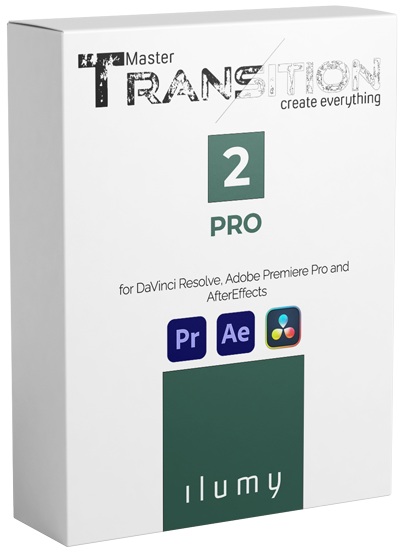 TRANSITION MASTER 2 PRO
Plugin to create & share your own transitions
Use library & create own transitions
Full ease & transition control
Create, save & share your own transitions
Includes BASIC License
FREE BASIC OR PRO VERSION?
With the TRANSITION MASTER 2 BASIC plugin, you are limited to the 5 Free Preset Packs or exported ones that were created with the TRANSITION MASTER 2 PRO plugin. If you're interested in making your own transitions we suggest you check out the listing for TRANSITION MASTER PRO. Please take note that every TRANSITION MASTER 2 PRO plugin license always comes with a complimentary license for the TRANSITION MASTER 2 BASIC plugin.
| Feature | Basic | Pro |
| --- | --- | --- |
| Use 40+ Transition presets from plugin library | | |
| Apply on Text/Graphic | | |
| Import transitions from TRANSITION MASTER 2 PRO plugin | | |
| Transition Plugin for DaVinci Resolve, After Effects & Premiere Pro | | |
| Multi Platform use (Transfer Transitions between Software) | | |
| Free Updates & Bugfixes for the plugin | | |
| Windows and MacOS compatible (M1 ready) | | |
| Additional TRANSITION MASTER 2 BASIC plugin license | | |
| Create your own customized transitions | | |
| Customize existing transitions | | |
| Full ease control | | |
| Save and export (import to TRANSITION MASTER 2 BASIC) | | |
| Share or sell your DaVinci Resolve, AfterEffects & Adobe Premiere transitions | | |
| Price (one time payment) | free forever | 89 $ |
BASIC PLUGIN FEATURES OVERVIEW
What our transition plugin can do
You can find the essential features of TRANSITION MASTER plugin here. Some Features are exclusive or extended in TRANSITION MASTER BASIC plugin. If you have any suggestions for future versions, please let us know. We appreciate all feedback.

Create your own TRANSITIONS
PRO
Create your own transitions. Tweak them, share them for free or sell them. It's up to you!

Save Presets
PRO
Save all transitions as presets for your everyday use. (extended functionality with PRO)

Native Behavior
TRANSITION MASTER plugin behaves like a native transition in DaVinci Resolve, After Effects & Premiere Pro.

Multi-Platform Use
Create a preset in AfterEffects and use it in Davinchi Resolve, Premiere or any other TRANSITION MASTER compatible software.

Share It
PRO
You can share any of your presets to the community. You are even allowed to sell your presets.

For everyone
You can build any transition effect directly in the TRANSITION MASTER Plugin.

Text/Graphic effects
You can use the TRANSITION MASTER plugin on your titles and lower thirds as well as on any other video asset.
Upgrade you VFX
TRANSITION MASTER plugin is a powerful tool for VFX production software like AfterEffects.
CREATING TRANSITIONS - YOUR TOOLS
TRANSITION MASTER PRO plugin allows you to create your own transitions using the following tools.
NEW IN TRANSITION MASTER 2
IMAGE DRIVEN TRANSITION
Use "IMAGE DRIVEN TRANSITION" to map the transition to any image. This will apply the transition effects over a timeline based on the tone values of that image. Low tones (White) will be transitioned first, while black values will be transitioned last.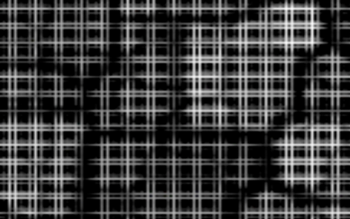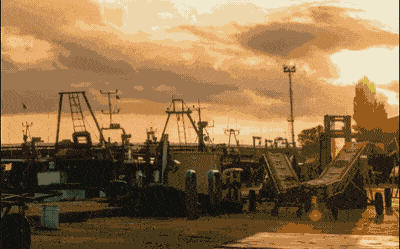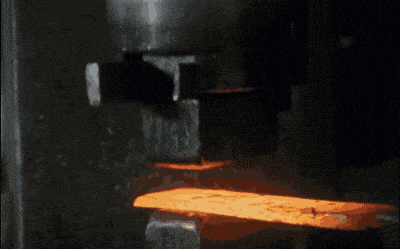 TRANSFORM
Transformation is an essential aspect of most transitions
Offset (X,Y)
Scale (X,Y)
Rotation
Tilt (X,Y)
Skew (X,Y)
Offset Ping-Pong
Rotation Ping-Pong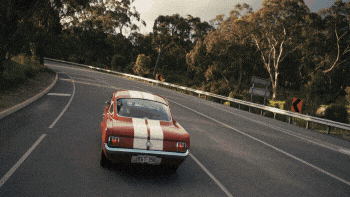 GRID
Apply a grid on your transition and customize it for a variety of effects and looks.
Grid Cells
Grid Cell Center (X,Y)
Grid Scale (X,Y)
Grid Offset (X,Y)
Grid Rotation
Grid Radial Offset
Crop Grid Cells
Grid Offset Ping-Pong
Grid rot. Ping-Pong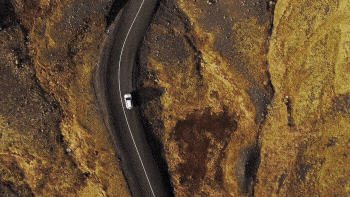 TIME REMAP
Map out how different transition effects apply over time.
Remap Start & End >(X,Y)
Bias
Lowest & Highest Value
Invert Values
Smoothing
Fill Mode
Remap Grid Cells (H,V)
Direction Mode
Modify: Blend, Scale, Rotation, Offset, Grid
POST PROCESS
Apply a variety of different post-processing effects:
Tint
Tint Color
Hue
Saturation
Brightness
Contrast
Shake Mode
Shake Amplitude, Frequency
Blur Mode (X,Y)
Blur Ping-Pong
Pixelize Mode (X,Y)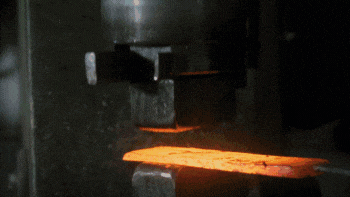 COMPOSITE
Output Mode
Layer Mode
Clamp Mode
Speed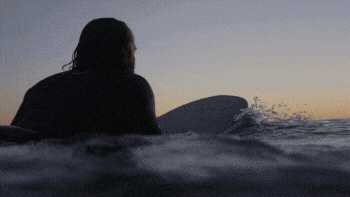 EASE SETTINGS
While you can also adjust the easing speed in the TRANSITION MASTER BASIC plugin, the TRANSITION MASTER PRO plugin allows full ease control (includes grid and post-processing ease). The following settings are available:
Ease Mode
Overall Ease
Scale Ease
Rotation Ease
Offset Ease
Tilt Ease
Grid Eases (scale rotation, offset, radial offset)
Post Processing Ease
Blend Ease
AWESOME CINEMATIC TRANSITIONS
Just one of many possibilities to transition between two video scenes. There are plenty of cinematic presets to choose from - or create your own with PRO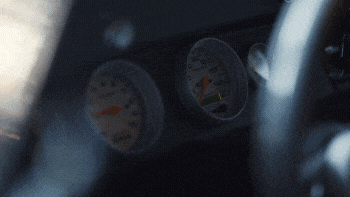 TEXT/GRAPHIC TRANSITIONS
Apply our transitions to Text and Graphics to create on-screen effects such as this lower third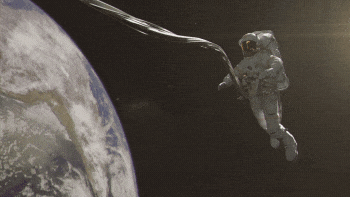 VFX TRANSITIONS
Combine all tools to create stunning visual effects such as this Glitch Transition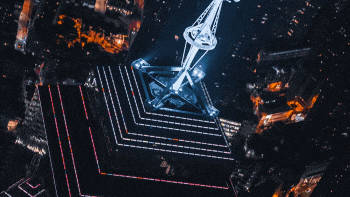 For tutorials and other videos, please refer to the bottom of the "DESCRIPTION" tab or visit our
YouTube Channel
| | |
| --- | --- |
| After Effects | 2023, 2022, 2021, 2020, CC 2019, CC 2018, CC 2017, CC 2015.3, CC 2015, CC 2014, CC, CS6 |
| Davinci Resolve | 18, 17, 16 |
| Nuke/NukeX | 14.0, 13.2, 13.1, 13.0, 12.2, 12.1, 12.0, 11.3, 11.2, 11.1, 11.0, 10.0 |
| Premiere | 2023, 2022, 2021, 2020, CC 2019, CC 2018, CC 2017, CC 2015.3, CC 2015, CC 2014, CC, CS6 |
2.0.2 (Current version) - Jul 8, 2023
- watermark bugfix
- removed redundant files from installer
- correct version info in about dialog
2.0.1 - Jul 6, 2023
- Fixed issue with included presets
2.0.0 - Jul 5, 2023
- Now featuring Image Driven Transitions