Save Actions
Compatibility After Effects

Please check exact version compatibility under the "COMPATIBILITY" tab below

Adding to cart...
Save Actions
Save Everything - Use Everywhere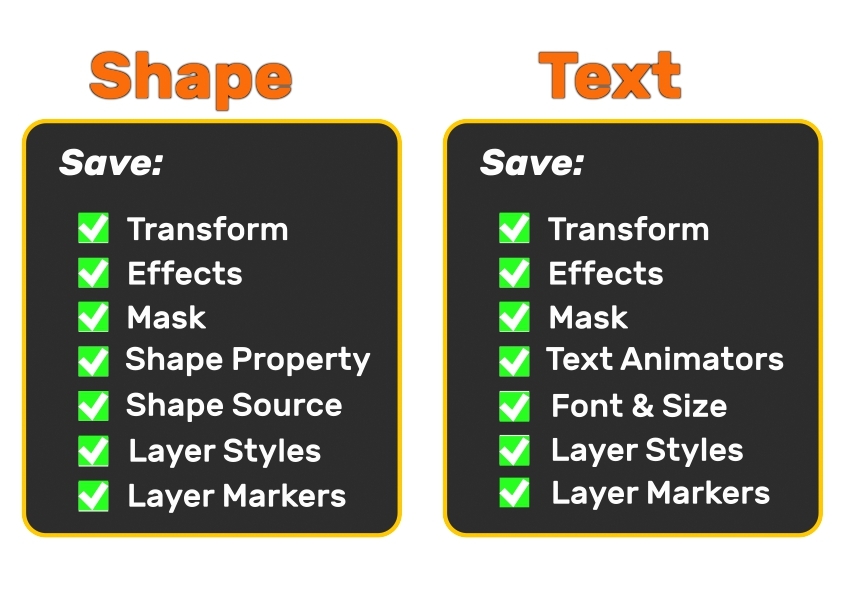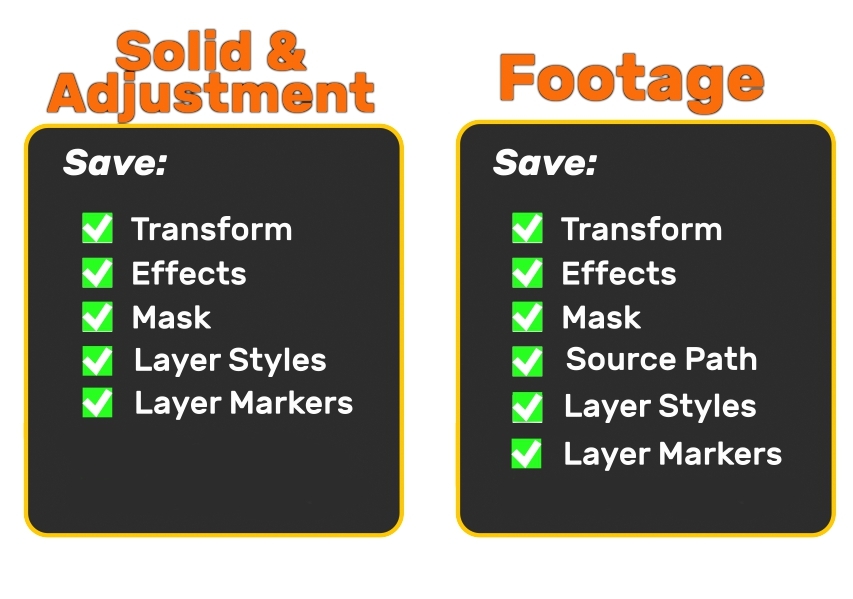 With this tool you can easily save any layer.




Just select your layer and after checking the properties of the layer for storage, save that layer with a live preview.

As shown above, the properties of the layers can be stored.

When applied, if a layer is selected, the properties of the saved layer are applied to the selected layer, and if no layer is selected, the saved layer with all its properties is created in the current composition.

You can back up your saved items and use them later.

Comes with a free add-on package containing dozens of ready-made layers and presets.
| | |
| --- | --- |
| After Effects | 2023, 2022, 2021, 2020, CC 2019, CC 2018, CC 2017, CC 2015.3, CC 2015 |
1.4 (Current version) - Jun 8, 2021
-Errors on non-English languages fixed.
1.3 - Jun 2, 2021
-Import package fixed.
1.2 - Jun 1, 2021
-Sum bugs fixed.
1.1 - May 30, 2021
Initial release