Extrudalizer
Compatibility After Effects

Please check exact version compatibility under the "COMPATIBILITY" tab below

Extrudalizer - Bring Your 2D Shapes to Life in 3D!‍
The Extrudalizer's innovative approach allows its users to continue using the 2D shape layers they know and love, while at the same time bringing the benefits of enhanced 3D manipulation. After Effects has far more first party tools and effects to manipulate 2D layers compared to the toolset available for 3D layers. Extrudalizer circumvents these limitations, computing the required 3D transformations and drawing them inside 2D path properties using Adobe Javascript Expression Engine.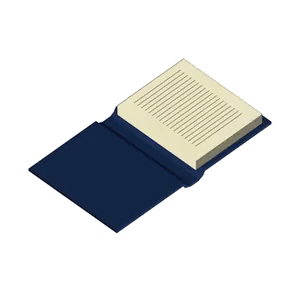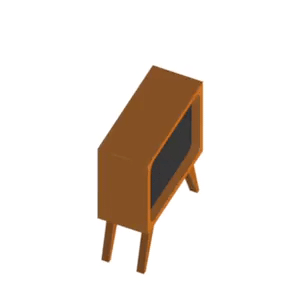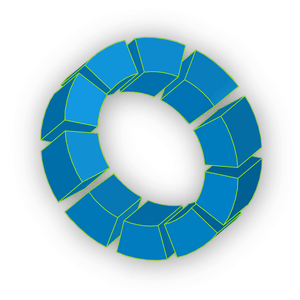 Key features

3D in 2D shape layers
Artwork wrapping to shape's surfaces
2D path animation translates into 3D animation
Optimized unused properties removal
100% Lottie compatible export for web sans baking
Baking for Lottie on iOS and Android
Get Started with Extrudalizer
Create a 2D shape layer in After Effects
Launch the Extrudalizer script
Configure Pre-Extrudalize options
Adjust and animate appearance and 3D transformations
Map artwork to any face(s) of the Extrudalized shape
Export to Lottie





Extrudalizer User Interface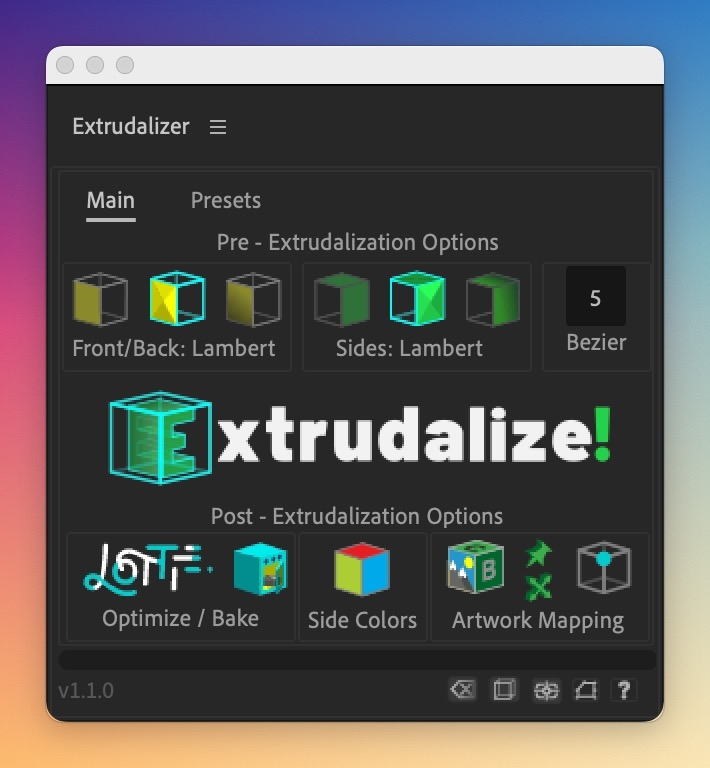 The Main tab allows for creating and animating Extrudalized shapes. It has three sections:
Pre-Extrudalization Options:

Choose appearance parameters for front/back faces and shading for sides
Control the number of sections for each curved segment

Extrudalize

Press the 'Extrudalize!' button to extrudalize a shape

A custom controller is added to the shape layer and a text layer is created for calculating the position of each vertex in 3D space

Post-Extrudalization Options:

Transform extrudalized shape: center it, animate original shape, add null to vertices, reposition anchor in 3d space (new in 1.2.0)
Map Artwork to any face, convert artwork precompositions to either Corner Pin effect or Transform Effect, Re-color each face individually
Optimize for Lottie Export or Bake animation
The Artwork Mapping Dialog enables you to map artwork to any face of the Extrudalized shape:
Corner Pin Mapping: Creates a precomposition for each selected face and adds a Corner Pin effect to map artwork

Pros: Least resource intensive, works with Front/Back Scale
Cons: Not Lottie compatible

Transform Effect Mapping: Creates a precomposition for each selected face and adds a Transform effect to map artwork

Pros: Lottie Compatible (Bodymovin 5.12+), use Raster assets for art mapping
Cons: in After Effects, Front/Back scale does not accurately distort mapped sides, skew angles limited to 70 degrees however, after Lottie export, browser is not limited and displays everything correctly

Shape Layer Mapping: Creates artwork shape layer and then uses shape layer transform properties to map artwork

Pros: compatible with older version Lottie players
Cons: Currently limited to Front/Back mapping, limited to vector assets that must be contained inside one shape layer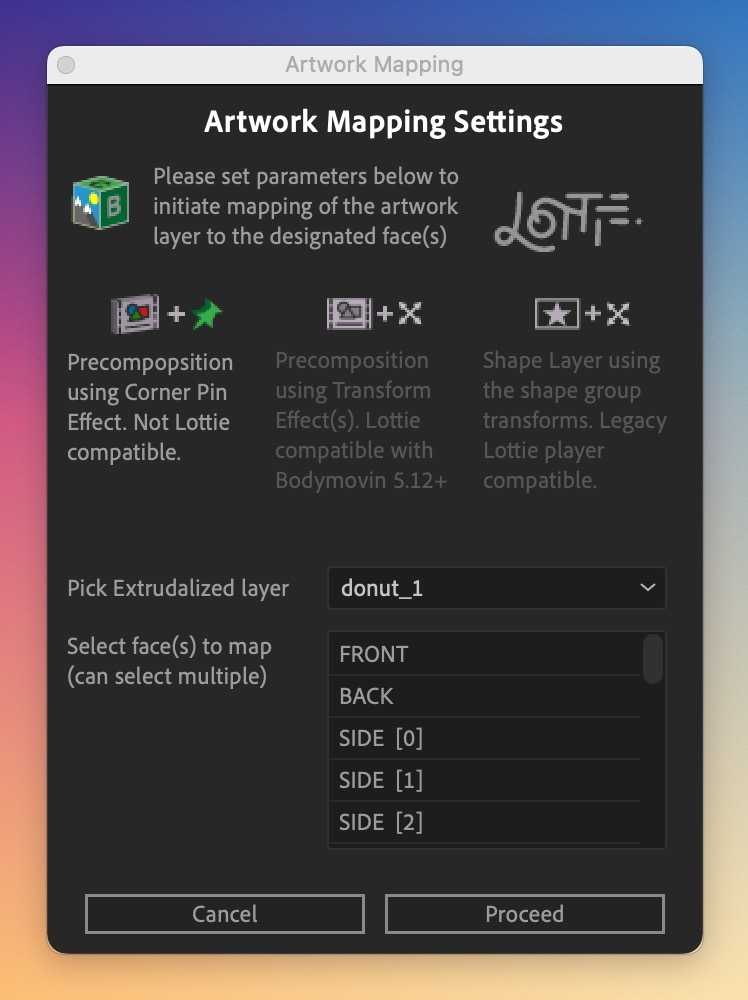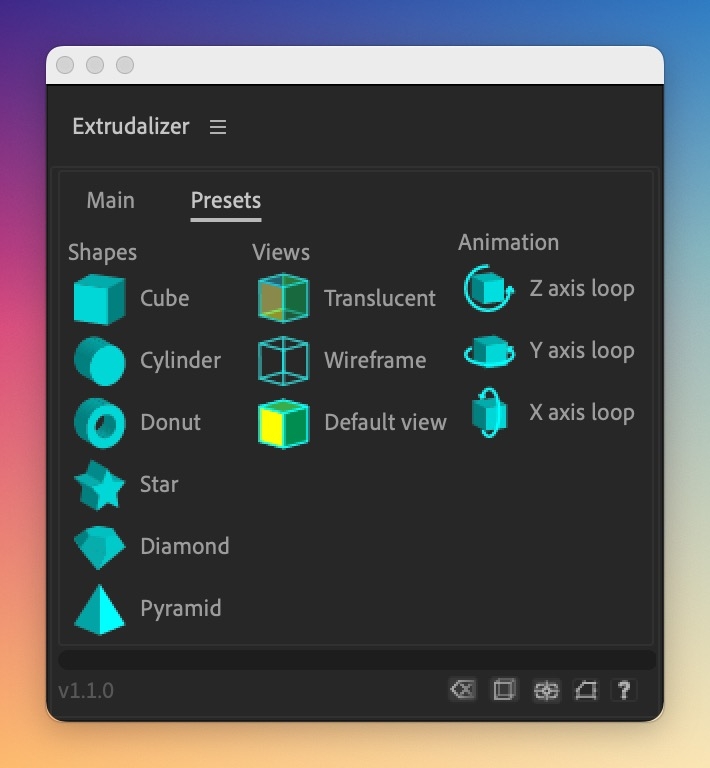 The Presets tab offers Primitives, Views, and Animation options for creating and modifying Extrudalized shapes:
Primitives:

Demonstrates basic and more complicated Extrudalized shape creation, such as cube, cylinder, star, diamond etc.

Views:

Applies a 'look' preset to Extrudalized layer, such as Translucency or Wireframe mode. Default returns the original look

Animation:

Adds animated loops on the indicated orbit axis of Extrudalized shape. This can create spinning, rotating, or oscillating effects on the shape and adds an extra dimension to the animation
Extrudalizer Shape Layer Controller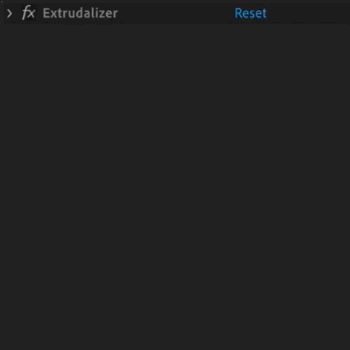 3D Transform Section of the Controller
Extrusion depth: controls the depth of the Extrudalized shape.
Position: controls the distance of the Extrudalized shape's origin from the anchor point.
Scale: controls the scale the front and back of the Extrudalized shape from 1% to 200% of shape.
Pitch: controls the rotation of the Extrudalized shape around its own center on the X, Y, and Z axis.
Orbit Control: controls the rotation of the Extrudalized shape around the anchor point on the X, Y, and Z axis.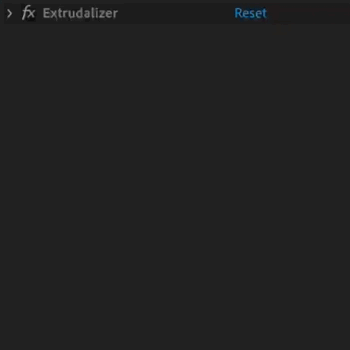 Appearance
Hide anchor point: toggles the anchor point.
Wireframe mode: toggles wireframe mode for the Extrudalized shape.
Edge stroke: controls the color and width of the stroke outlining every edge of the Extrudalized shape.
Translucency: controls the level of semi-transparency of the Extrudalized shape.
Front and Back: controls the color, opacity, gradient opacity and direction, gradient start and end points of the Extrudalized shape's front and back faces.
Sides: controls the color, opacity, gradient opacity and direction, gradient length, fill shadow color and opacity of the Extrudalized shape's sides.
Quickstart and walkthrough
Latest Update feature walkthrough
For more information on how to use Extrudalizer, more demos, more in-depth tutorials and "under the hood" understanding of the tool, please head over to the
Exrudalizer Help and Documentation site
. If you have any technical issues with Extrudalizer please
open a support ticket
. Another place where you can seek live help with Extrudalizer is via Extrudalizer support
Discord channel
.
Have a look at what Extrudalizer can do!
If you would like you can download a trial version of the Extrudalizer and give it a go. See what it can do and evaluate its potential for your workflow. The trial period offered is limited to ten (10) days, and shapes with the maximum number of four (4) vertices and three (3) Bezier subdivisions.
| | |
| --- | --- |
| After Effects | 2023, 2022, 2021 |
1.2.0 (Current version) - Sep 5, 2023
FEATURE: Added Reposition Origin Anchor dialog
FEATURE: Added visible centroid crosshairs to the Origin Anchor Group
FEATURE: Added Shift modifier to button that centers shape on path, to give an option to move the shape origin to shape's centroid
FIX: Lambert stroke using wrong color in wireframe mode
FIX: Broken sidemapping on shapes with Bezier subdivisions
1.1.1 - Jul 28, 2023
FIX: Incorrect behavior of Add Side Colors function
FIX: Trial limitations dialog (missing the permitted number of vertices indicator)
FIX: Depth controller limitation expanded to 10000px.
1.1.0 - Jul 18, 2023
FEATURE: Artwork mapping on Sides
FEATURE: New method of Artwork mapping using
Transform Effect with Bodymovin 5.12+
FEATURE: Convert between Corner Pin Effect and
Transform Effect
FEATURE: Highlight selected face(s) in Artwork
Mapping dialog
FEATURE: Lambert shader for Front/Back
FEATURE: Lambert and gradient shaders for strokes
FEATURE: Non-bezier wireframe
FEATURE: Lottie performance improvement up to 40%
with Bodymovin 5.12+

FIX: UI layout bugs on Windows
FIX: Lambert shader incorrect behavior
1.0.2 - Jun 11, 2023
Fix: Incorrect corner pin placement not conforming to layer and origin shape group transforms.
1.0.1 - Jun 3, 2023
Fix incorrect behavior of 3D position transform of the Extrudalizer layer effect.
1.0.0 - May 31, 2023
Initial Release