KEYboard
Compatibility After Effects

Please check exact version compatibility under the "COMPATIBILITY" tab below




How to install:
Drag script file to Scripts folder and make sure KEYboard is the first one in the stack order. Then start AE to set custom shortcuts.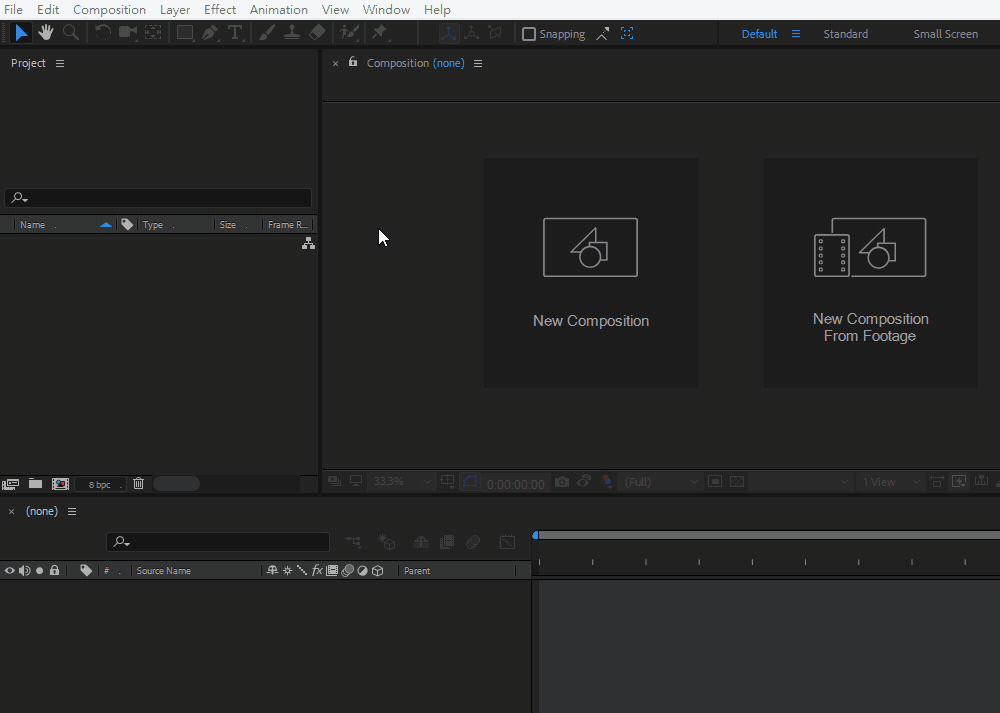 For CC2018 users:
please update to the newest version of KEYboard and set shortcut with Visual Keyboard Shortcut Editor. Enter"KEY-board" in search-bar and set shortcut which you want.
---
If KEYboard doesn't works...
There is a bug on Mac for using shortcut. If you are using AE cc2017 and KEYboard can't work after setting shortcut, please try to modify shortcut manually. Open the shortcuts file and set the shortcut in ExecuteScriptMenuItem02 instead of ExecuteScriptMenuItem01.
KEY-board
Controlling key is animator's daily routine. KeyBoard provides a series of function for keys in After Effects. Those functions are small but can be used frequently, such as setting keyframe Ease, cloning keys, mirroring keys, shifting keys or randomizing keys. With KEYboard, animators can do things more quickly and would not be interrupted by those repetitive tasks.
Besides managing keys, KEYboard also provides custom expression and javascript shortcuts and extra help tools.
About interface:
row 1:


Custom Shortcut

1...EaseOut 50%




2...EaseOut 90%




3...EaseIn 50%




4...EaseIn 90%




5...EaseInOut 90%




6...Expression: wiggle




7...Expression: time




8...Expression: loopOut("cycle")




9...Javascript: Separated Dimension

row Q:


Control Keyframes

Q...Clone Keys




W...Mirror Keys




E...Align Keys




R...Reverse Keys




T...Organize Keys




Y....Linear Spatial Interpolation




U...Shift Keys




I....Shift Keys


O...Random Keys
P...Pull/Push Layers group

row A :


Help Tools

A...FoolParent




S...QuickVal




D...Reverse Layer Orders




F....Purge All




L...Options

row Z:


Add Keyframes

Z...Add Path Keys




X...Add 2 Keys from 0 to 100


C...Add 2 Keys from 100 to 0
V...FoolPaste

Notice:
1.If you have already set other scripts as keyboard shortcut. Before installing KEYboard, you need to rename the number of the script file name. If KEYboard is the third script in alphabetical order, nenaming KEYboard as 03-key-board.jsxbin.
2.Because of scripting limitation, KEYboard acts different in AE CS6.
| | |
| --- | --- |
| After Effects | CC 2018, CC 2017, CC 2015.3, CC 2015, CC 2014, CC |
1.1.3 (Current version) - Feb 8, 2018
- fixed bug : "Unable to execute script at line 1.) does not have a value" in 1.1.2

1.1.3 - Feb 7, 2018
- fixed bug : "Unable to execute script at line 1.) does not have a value"

1.1 - Nov 28, 2017
-New features:
" [ " move layers: move selected layers to current comp's time and keep layer timing
" v " fool-paste: select layer and move before/after the target layer in two steps. Same logic as fool-parent.


1.0.4 - Oct 20, 2017
-Fixed bug in CC2018

1.0.3 - Jul 5, 2017
-Fixed installation failed in Mac AE 14.2

1.0.2 - May 7, 2017
-Fixed installation failed in Mac AE CC2017.2
-Fixed installation failed in non-english AE versions
-Fixed "Reverse Keys" didn't work in non-english AE versions
1.0.1 - May 6, 2017
-Fixed installation failed in Mac AE CC2017
1.0 - May 2, 2017
Initial release
1.0 - May 1, 2017
Initial release