MASKit
Compatibility After Effects

Please check exact version compatibility under the "COMPATIBILITY" tab below
MASKit will convert, align, and label a new set of layer masks on any of the selected shape layers in After Effects. No need to set individual paths within groups, it will convert them all in one go! Perfect for when you don't feel like making track mattes. Copy and paste them to any layer of your choosing or even use them as mask shapes in some of your favorite plugins!
Basic steps:
Import a custom vector graphic to After Effects
Add the vector file to the composition
Right-click the vector layer and go to Create > Create Shapes from Vector Layer
Select the newly created shape layer
Adjust the position, scale, and/or rotation if you need to (If position is adjusted, do not use the CENTERit button)
Click MASKit to generate your new masks
Click SNAPit if you want to orient the new masks to match the original shape structure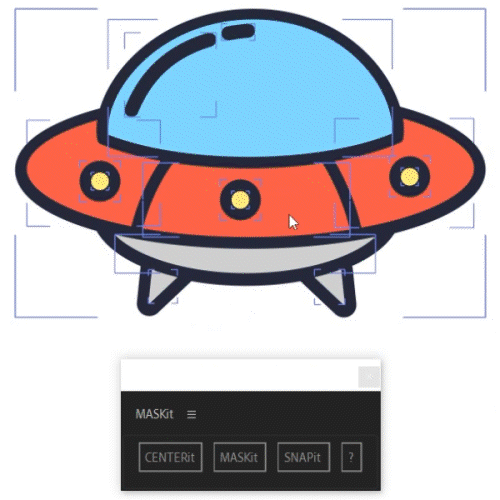 MASKit Buttons:
CENTERit
Aligns the selected shape layer to the center of the composition. This works with any composition resolution and aspect ratio.
MASKit
Generates masks for all shapes within the selected layers and renames them to their originating Group and Path for easy reference.
SNAPit
Orients the newly created masks to match their shape of origin.
?
Opens the help guide and shows version and license info.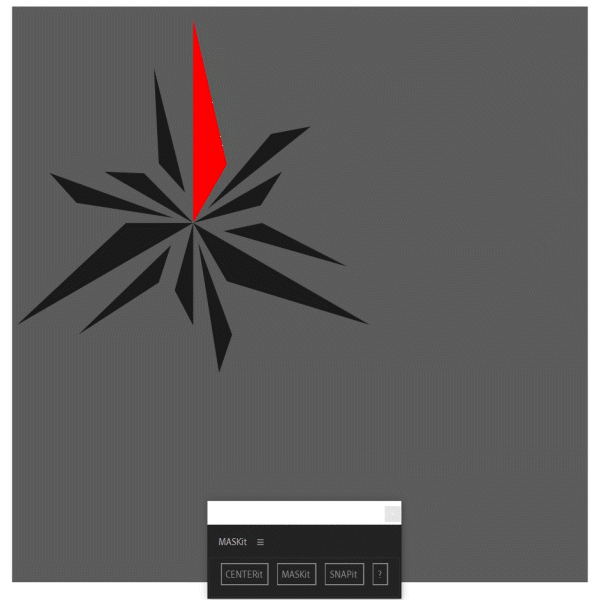 MASKit Tips and Tricks:
You can mask multiple shape layers at once!
Use best practices when importing vector graphics. MASKit will generate masks for Stroke paths -and- Fill paths. So, if you don't want to double-up on masks, clean up the vectors in Illustrator or go through your groups/paths and remove any doubles your graphic may have.
Masks will always be created with the "Add" setting. Adjust these settings as needed.
For more precise mask placement, copying, and pasting, be sure that your vector file(s) and soon-to-be masked elements have a resolution that matches the composition or each other.
If resizing an element that you would like to paste masks onto is not an option: pre-comp the element and paste the mask(s) onto the newly created composition. Be sure this composition matches the resolution of the shape layer where your new masks were created.
CENTERit is entirely optional. You may scale and reposition your shape layer anywhere in the comp. The "MASKit" and "SNAPit" buttons will still function normally.
SNAPit can also be optional if you simply just want the masks and plan to move them, individually, anyway. This means masks with just 1 click!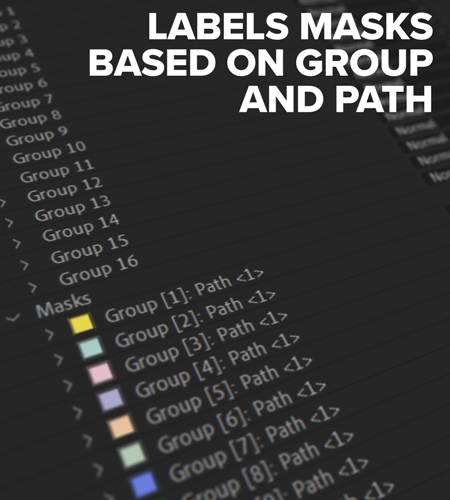 MASKit Limitations:
Trial allows the masking of 1 path but CENTERit and SNAPit are deactivated.
MASKit will not work on the AE Ellipses, Rectangles, or Polygon shapes. However, it will work on custom shapes made with the Pen Tool.
Using any MASKit buttons on any existing masks that were not created using MASKit may result in improperly shifted placement; they will only function correctly with MASKit-generated masks.
CENTERit is not used for aligning masks. It is meant to -only- center the selected shape layer(s).
MASKit will generate duplicate masks if clicked multiple times on the same shape layer; nothing the "undo" button can't fix.
SNAPit is a one-time-use button. Using it multiple times on the same set of masks may offset them repeatedly; see previous "undo" comment.
| | |
| --- | --- |
| After Effects | 2023, 2022, 2021 |
1.0.0 (Current version) - May 23, 2023
initial release