Mubert AI Generative Music
Compatibility After Effects

Please check exact version compatibility under the "COMPATIBILITY" tab below

Compatibility Premiere

Please check exact version compatibility under the "COMPATIBILITY" tab below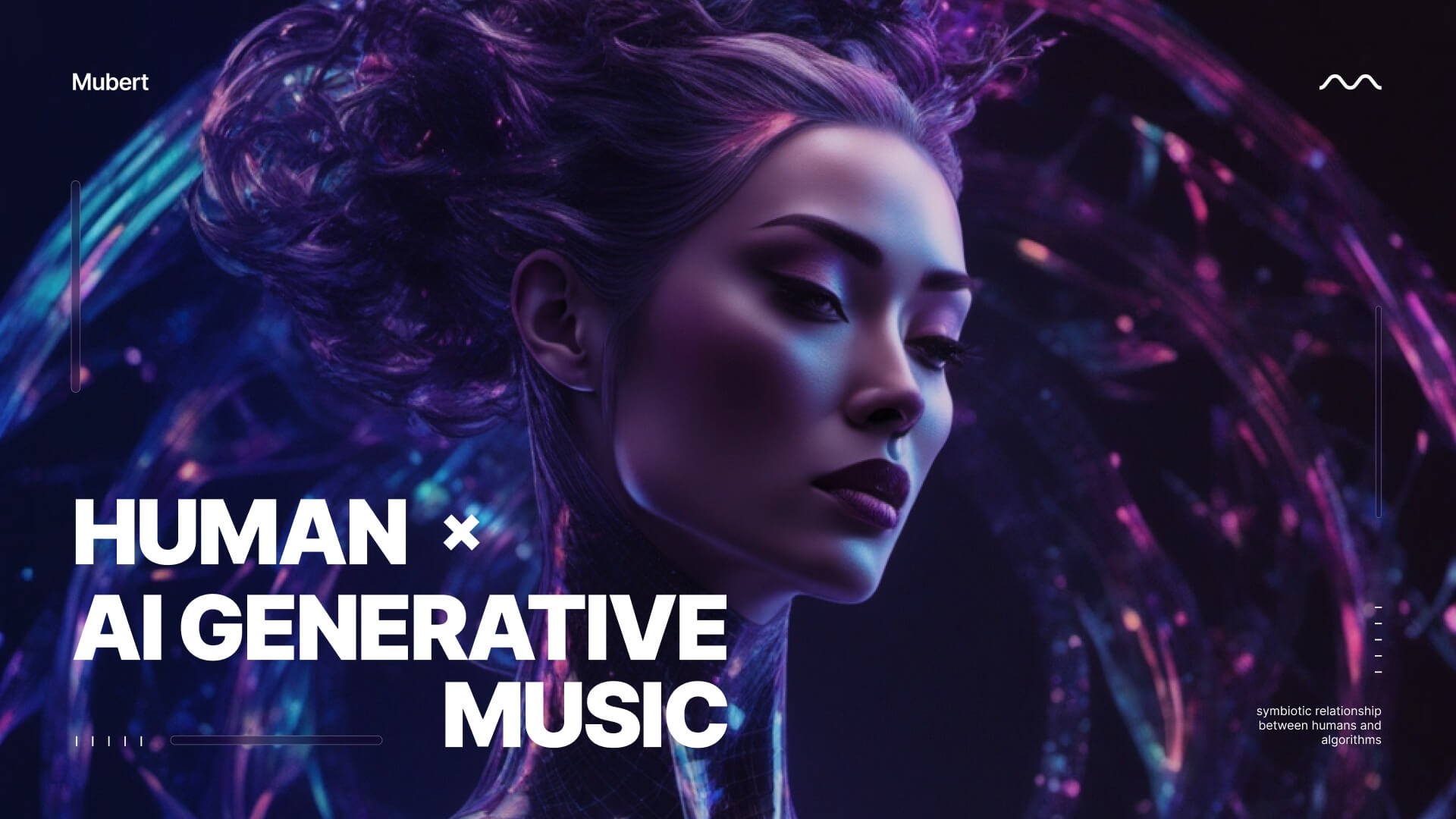 Our data set is ethically sourced.
Musicians are licensing their sounds for AI training purposes and getting money for that.
Elevate Your Videos
with AI-Powered Music
Generate music tailored for your project in seconds instead of hours of search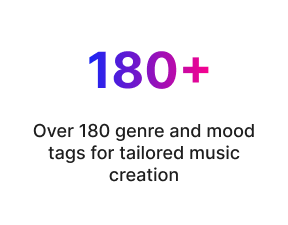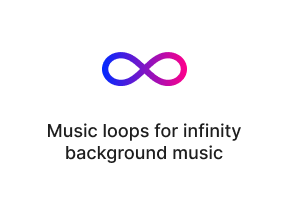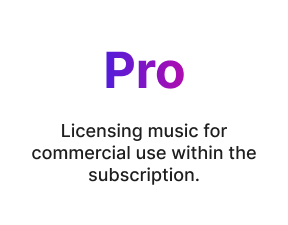 Easy to use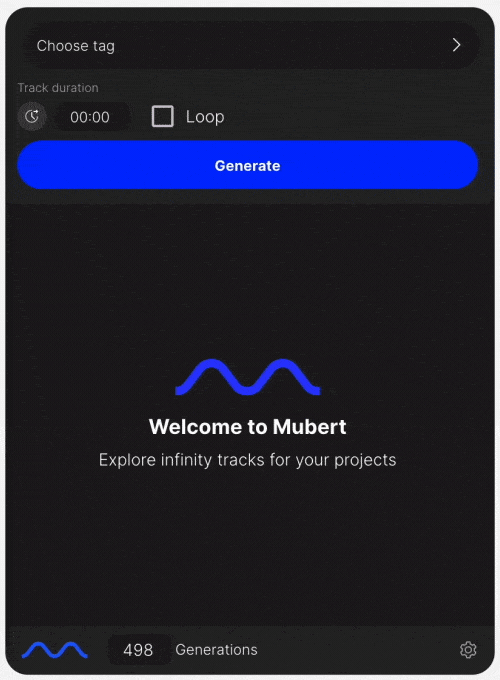 Choose your desired mood or genre.

Set the track length or select the 'loop' option for seamless playback.

And add a track that never existed before to your project
Subscription plans
DISCLAIMER! It is prohibited to register our tracks under any Content ID systems or distribute them via Music Streaming Services (e.g. Spotify, Apple music, Deezer, YT Music, etc.) or Music Stocks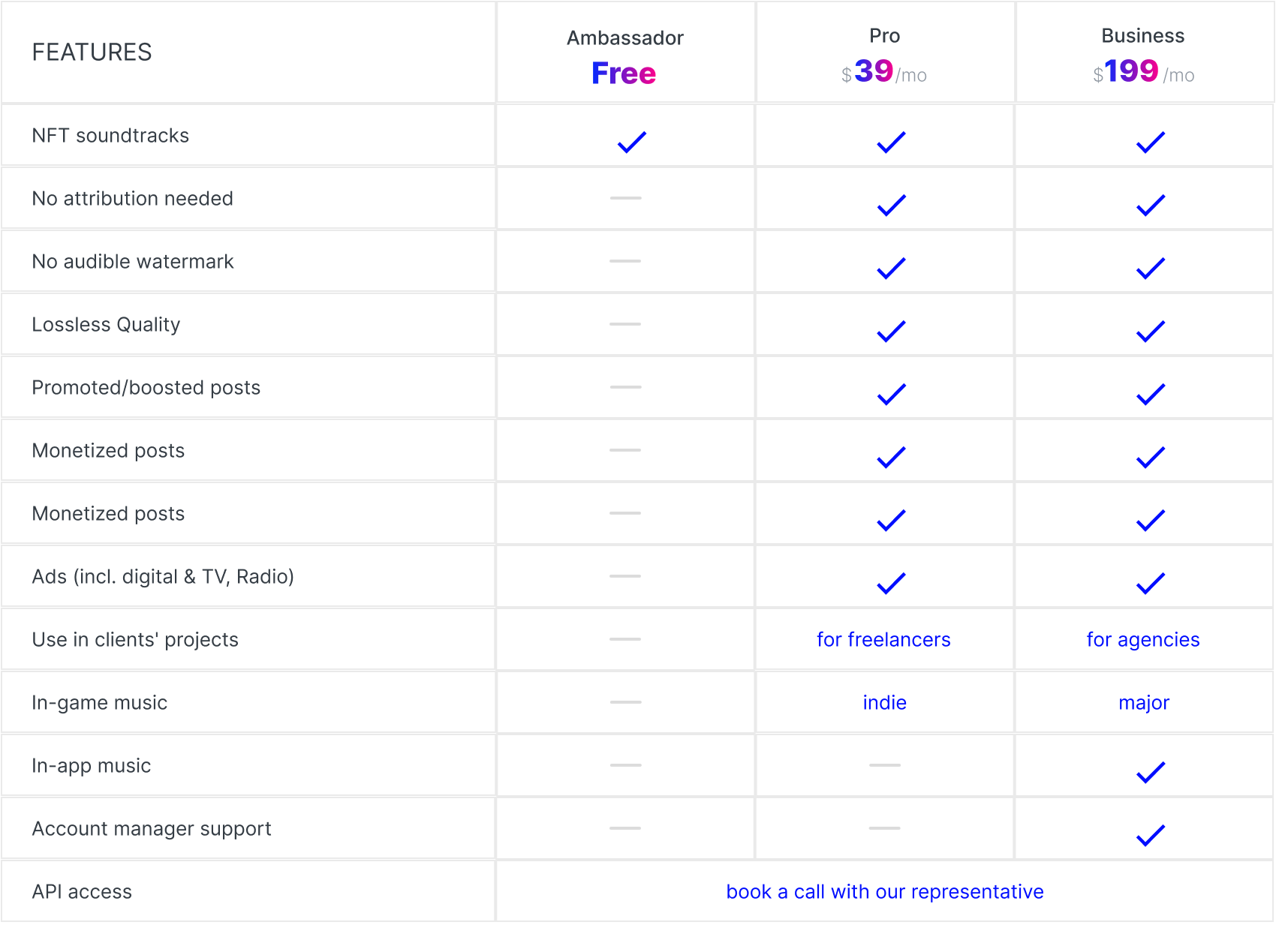 How to use Ambassador license
Add a link to mubert.com in the description of your video, social media post, NFT or podcast that uses our music.
For Example:
Music generated by Mubert https://mubert.com/extension
| | |
| --- | --- |
| After Effects | 2024, 2023, 2022 |
| Premiere | 2024, 2023, 2022 |
1.0.6 (Current version) - Oct 31, 2023
Initial release
1.0.6 - Oct 30, 2023
Initial release