Photoshop Pro Toolkit for Stream Deck
Compatibility After Effects

Please check exact version compatibility under the "COMPATIBILITY" tab below
---
WHAT'S INCLUDED:
● 1000+ Shortcut Icons Two-Tone on Black Labelled
● 1000+ Shortcut Icons Two-Tone on Black Unlabelled
● 1000+ Shortcut Icons White on Color Labelled
● 1000+ Shortcut Icons White on Color Unlabelled
● 173 page Stream Deck XL Two-Tone on Black Profile with 303 pre-programmed shortcut keys + 756 Swatch keys (Mac/ Win)
● 173 page Stream Deck XL Two-Tone on Black Profile German (QWERTZ layout) with 303 pre-programmed shortcut keys + 756 Swatch keys (Mac/ Win)
● 173 page Stream Deck XL Two-Tone on Black Profile French (AZERTY layout) with 303 pre-programmed shortcut keys + 756 Swatch keys (Mac/ Win)
● 173 page Stream Deck XL White on Color Profile with 303 pre-programmed shortcut keys + 756 Swatch keys (Mac/ Win)
● 164 page Stream Deck MK (15 key) Two-Tone on Black Profile with 208 pre-programmed shortcut keys + 756 Swatch keys (Mac/ Win)
● 164 page Stream Deck MK (15 key) Two-Tone on Black German (QWERTZ layout) Profile with 208 pre-programmed shortcut keys + 756 Swatch keys (Mac/ Win)
● 164 page Stream Deck MK (15 key) Two-Tone on Black French (AZERTY layout) Profile with 208 pre-programmed shortcut keys + 756 Swatch keys (Mac/ Win)
● 164 page Stream Deck MK (15 key) White on Color Profile with 208 pre-programmed shortcut keys + 756 Swatch keys (Mac/ Win)
● Custom Keyboard Shortcuts (Mac and Windows - English (QWERTY), German (QWERTZ) and French (AZERTY))
● 60 page pdf manual
● Free updates for life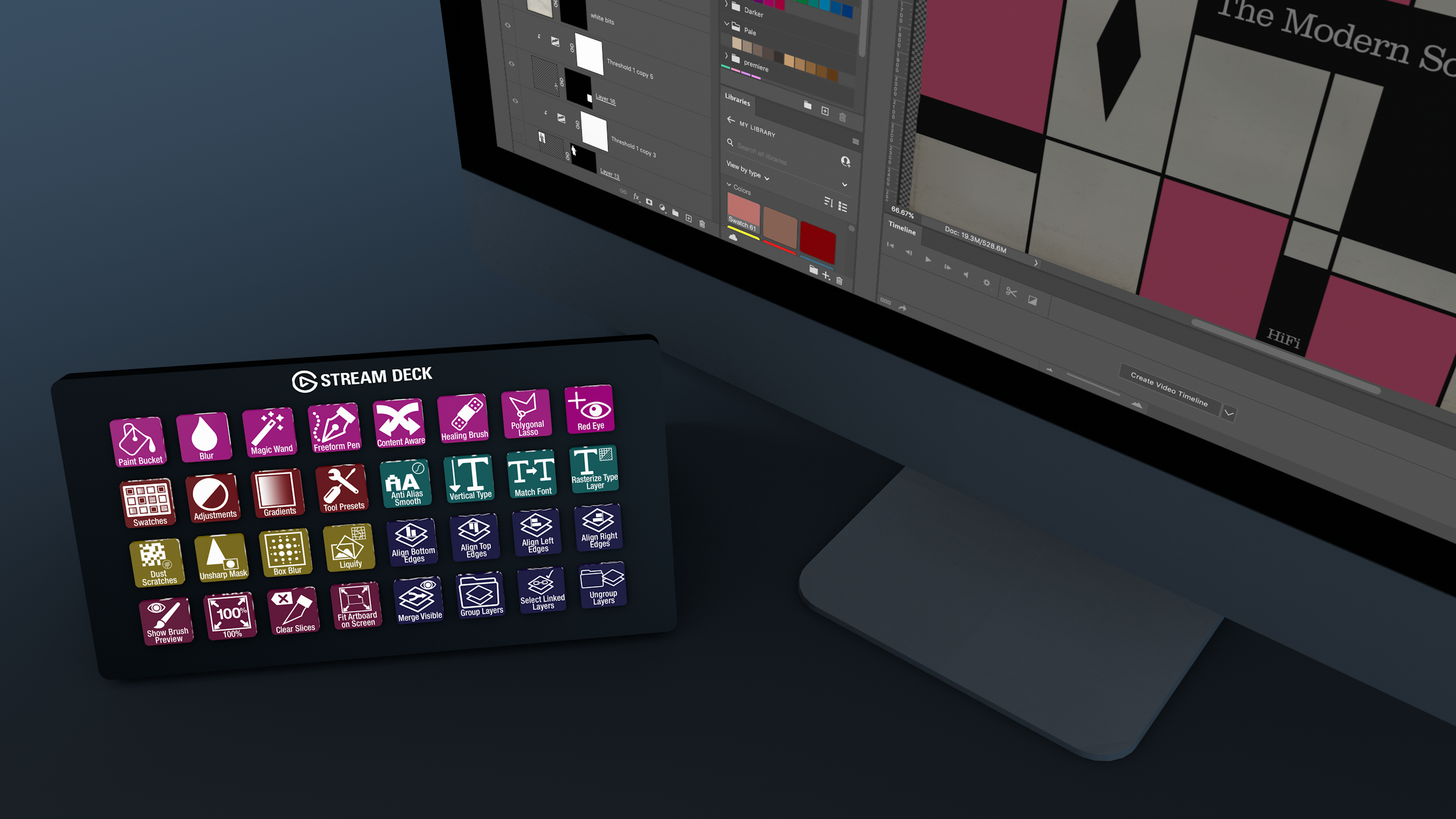 Step up to the Pro Line. Use your Stream Deck 15 key (MK 1 and MK 2) or XL device while you work in Photoshop to gain speed and leave more time for creativity. With over 1000 custom-made icons for Photoshop, this set Includes extensive pre-built Stream Deck profiles featuring over 350 programmed shortcut keys (XL) plus over 750 pre-programmed swatches divided into 9 color themes.
English (QWERTY), German (QWERTZ) or French (AZERTY)
keyboard layout required.

Compatible with Mac and Windows
---

All icons are designed from scratch and are based on Photoshop's interface design.
4 complete sets with over 1000 icons in each. Mix and match to suit your style.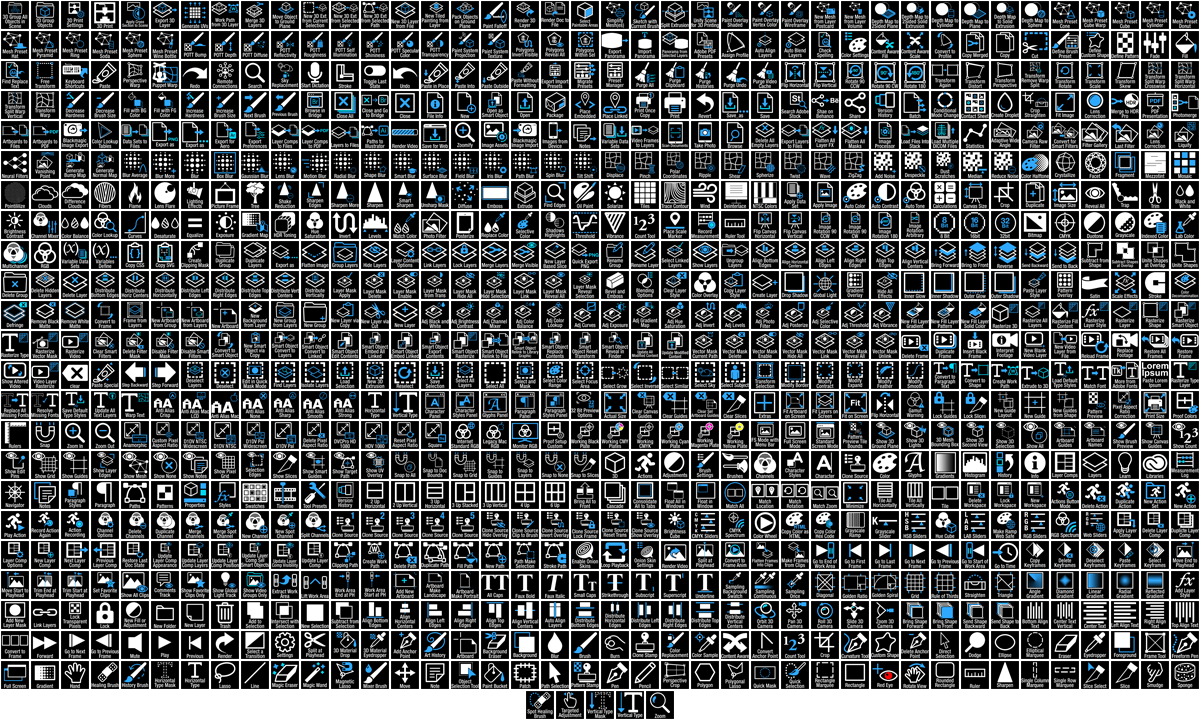 ---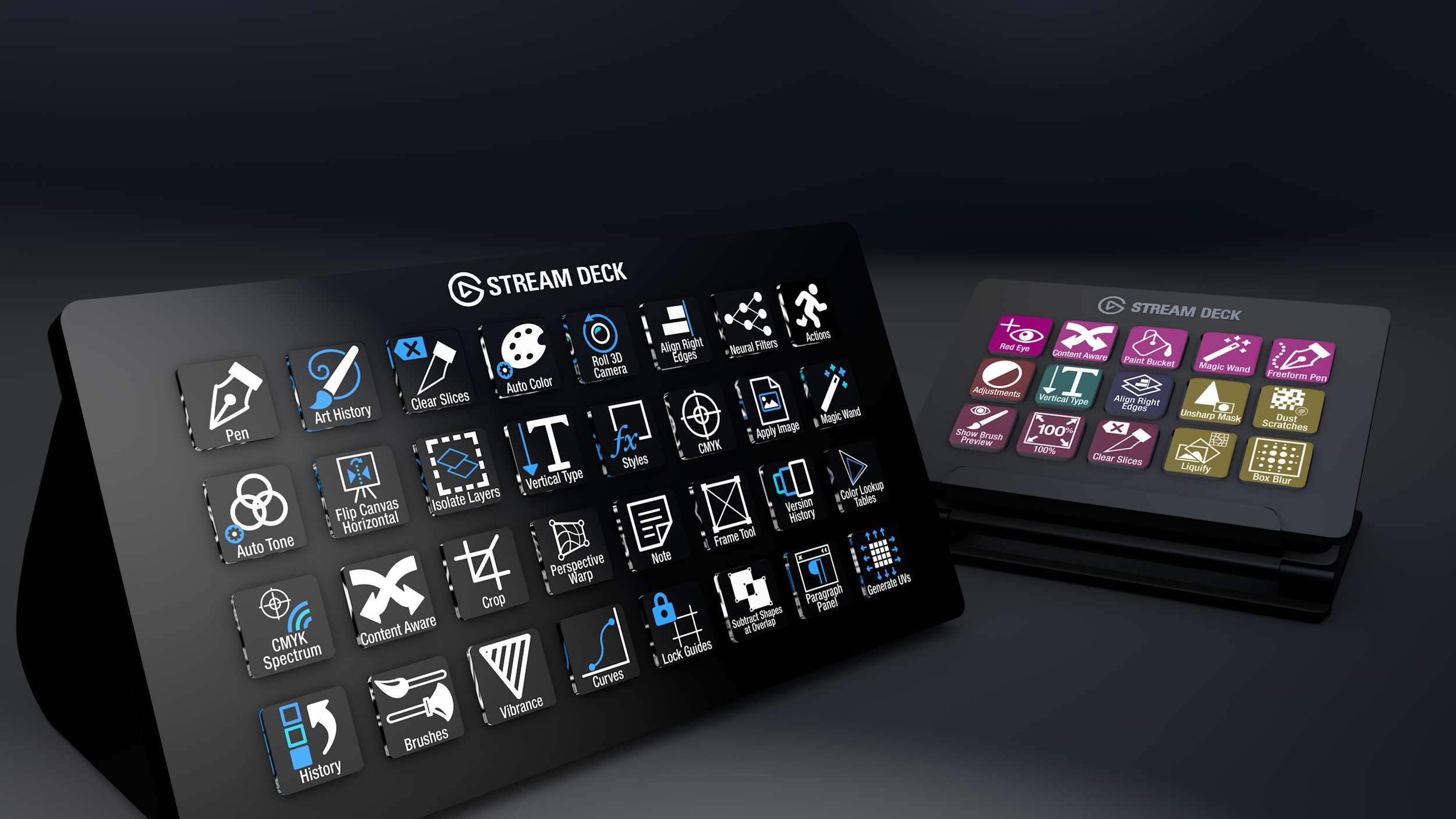 Stream Deck Regular (15 key - MK 1 and MK 2) shortcuts all fully programmed and organized for the most common post production workflow.
2 Complete sets - Two-tone on Black and Color Background. (Color Background not available in the French and German sets).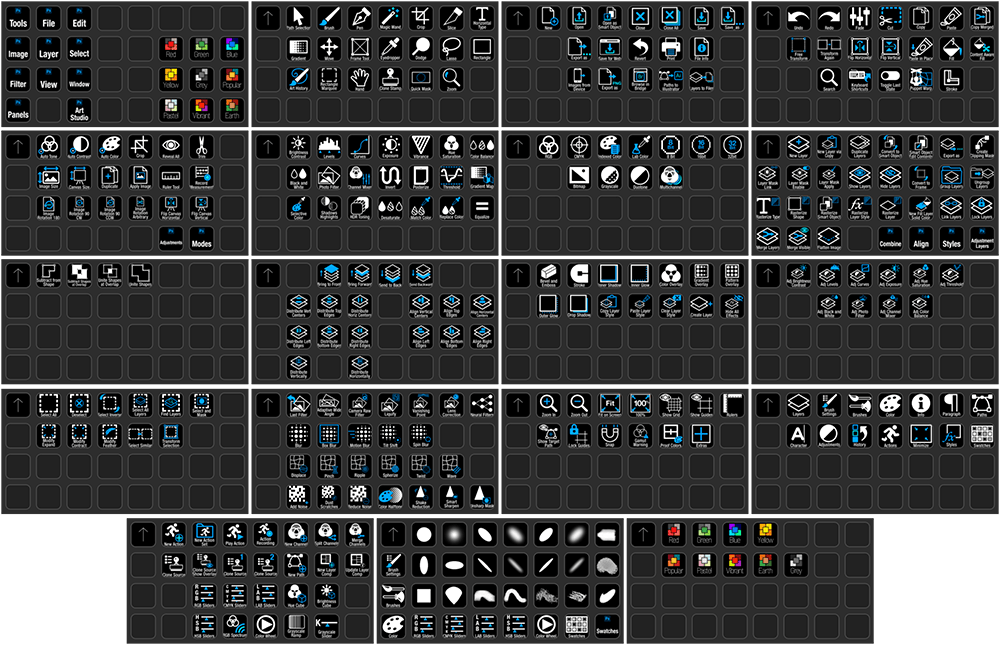 ---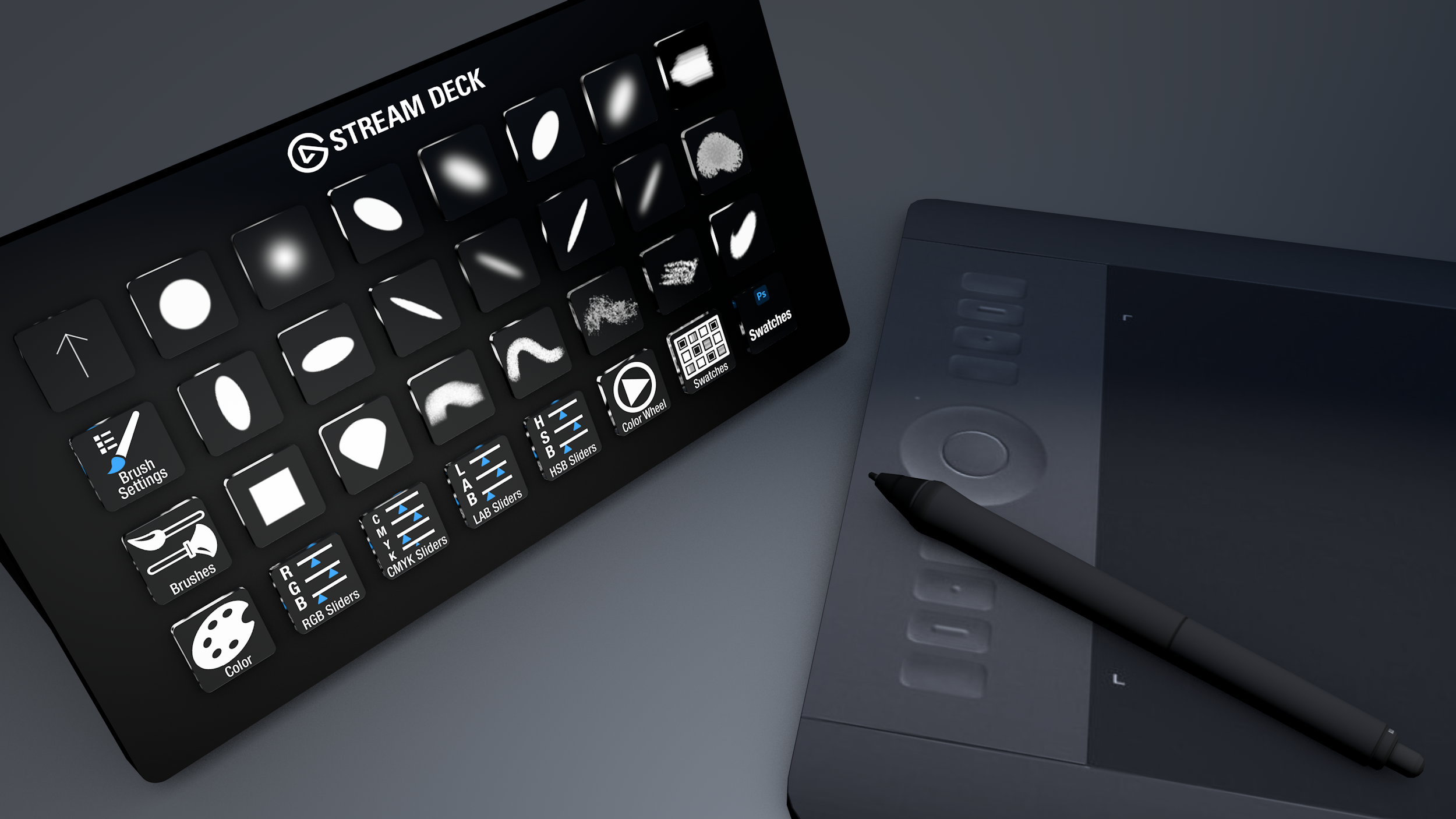 The "Art Studio" Stream Deck page features pre-built brushes at the push of a button.
---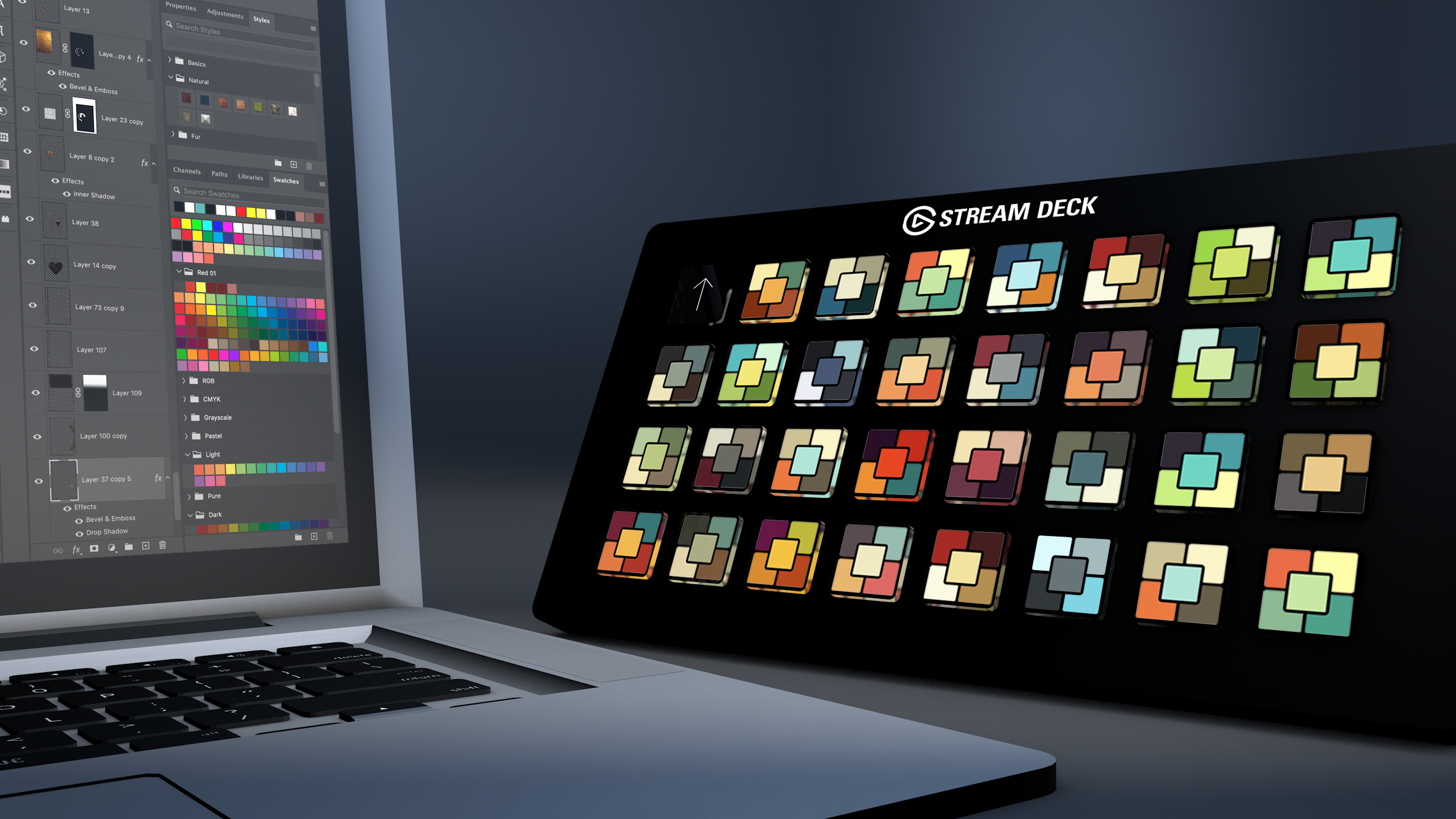 Our pre-built swatch pages puts 126 color combinations and 756 unique shades at your fingertips.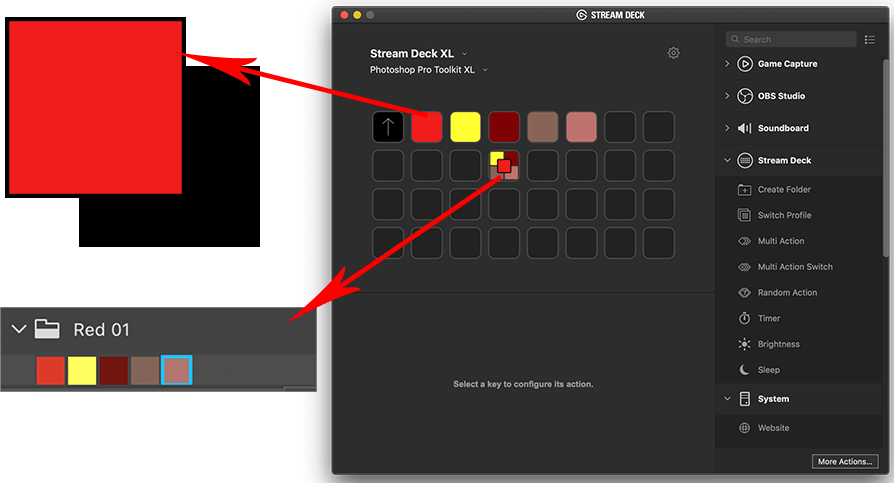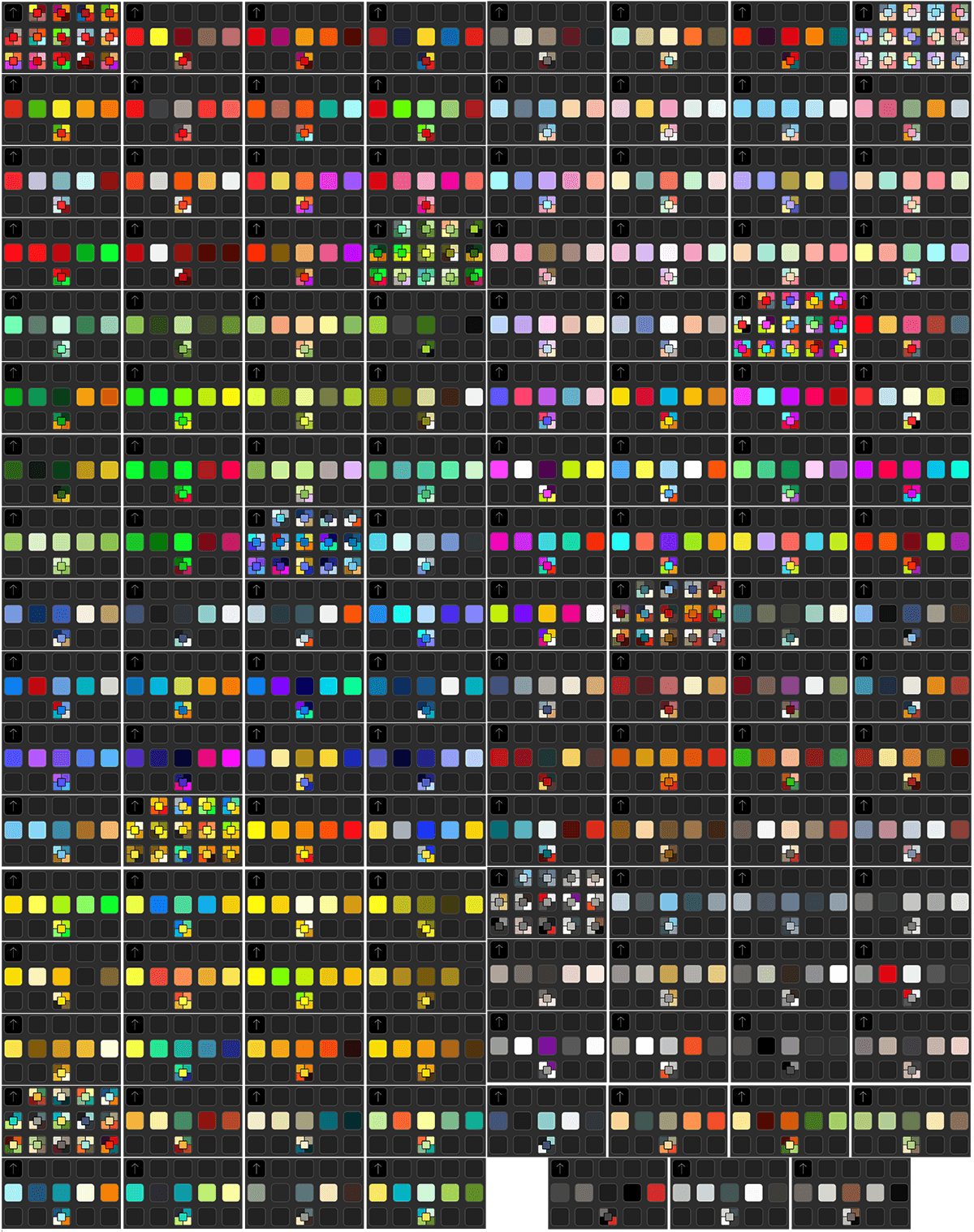 ---
Take a peek at how to install the Photoshop Pro Toolkit.
| | |
| --- | --- |
| After Effects | 2021, 2020, CC 2019, CC 2018, CC 2017, CC 2015.3, CC 2015, CC 2014, CC, CS6 |
3.1 (Current version) - Aug 30, 2023
V3.1 - Aug. 2023

Added 4 Stream Deck profiles and shortcut files for French language keyboard layouts (AZERTY) (2 Mac and 2 Windows, XL and MK 15key)

V3.0 - Feb. 2023

Added 4 Stream Deck profiles and shortcut files for German language keyboard layouts (QWERTZ) (2 Mac and 2 Windows, XL and MK 15key)

V2.0 - Aug 2022

Over 100 new icons in each of the icons sets

Camera Raw section in the profile

New Brushes added (21 new for Mac, 14 new for Win)

Long Shadow feature