SF Caddy
Compatibility After Effects

Please check exact version compatibility under the "COMPATIBILITY" tab below
SF-Caddy is a tool that allows on-click replacement of items in After Effects.
Super handy for character animation and lip-sync.
Simply select the item that you want to replace, then, click "LOAD ITEMS". Each click on an item in the panel will switch to the selected item and add a keyframe on the timeline.
It's soooooooo easy to do lipsync using SF-CADDY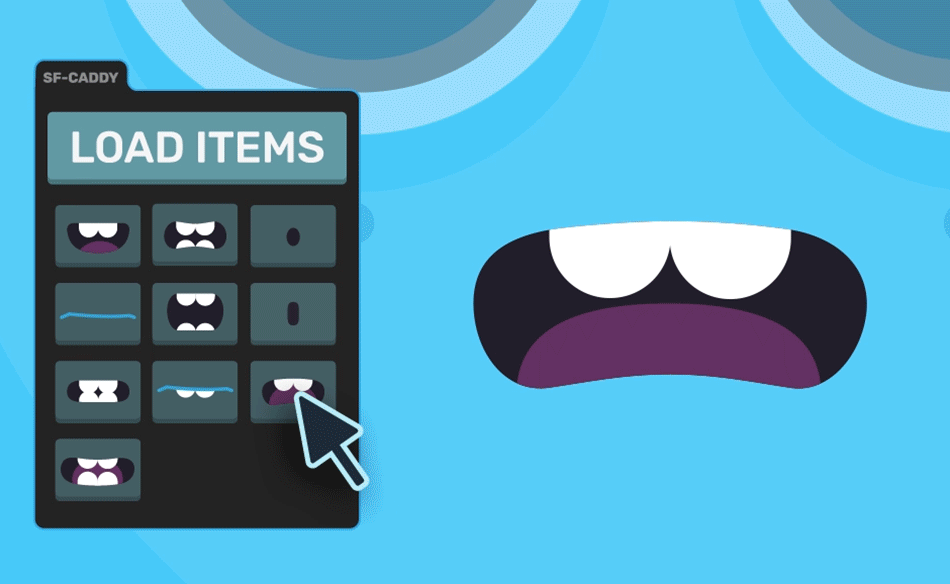 SF-Caddy can replace anything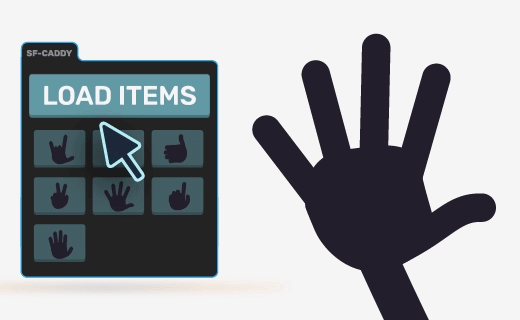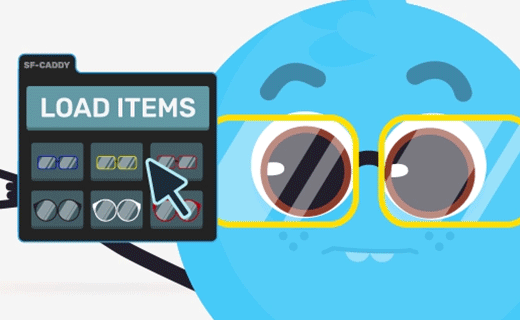 Customize the tool
Scale the buttons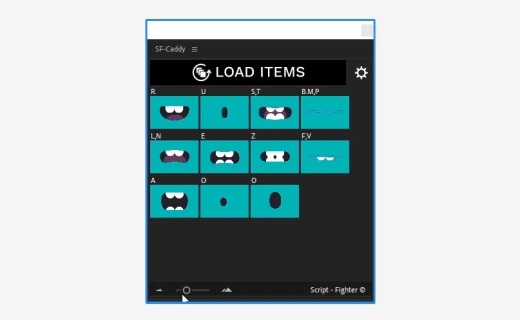 Resize the tool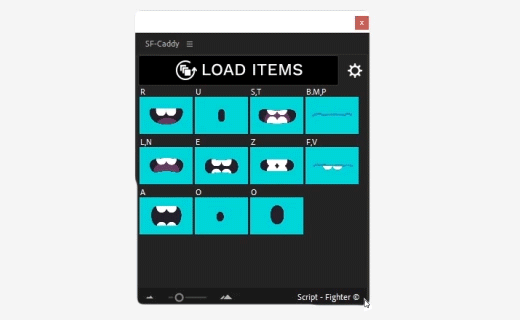 Change button color background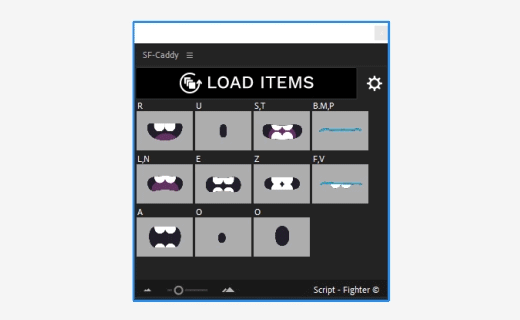 Change button name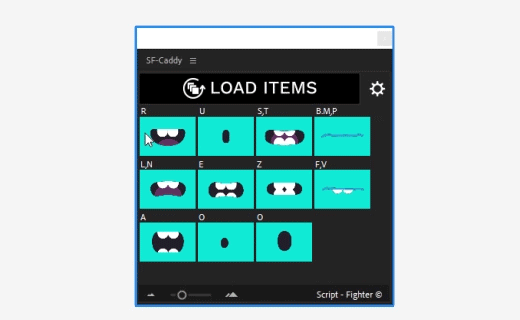 Cool stuff made with the help of SF-CADDY
Features
Supports Mac and Windows.
Very useful for Character Lipsync
Useful for anything that requires replacing
| | |
| --- | --- |
| After Effects | 2020, CC 2019, CC 2018, CC 2017 |
2.8.4 (Current version) - Sep 11, 2021
- Bug fix: It works now in After Effect 2021
2.8.2 - Sep 5, 2021
- Bug fix: In languages other than English the tool now works perfectly
2.8.1 - Apr 10, 2021
- New marker mode.
- Improvement in UI
- New buttons labales.

2.3 - Sep 17, 2020
- reverse animation option was added
2.2 - Sep 10, 2020
- Simplify the tool settings.

- ToolTip improved.

- The design of the Load Items icon are improved.
2.1 - Aug 20, 2020
Bugs fixed:

- The bug that was when you pressed the alt and the cursor jumped not as the set number of frames, fixed.

- If there are two layers inside the replacment precomt with the same inpoint then he will make of them only one button and take the name of the top layer.
2.0 - Aug 2, 2020
SF-Caddy || BIG UPDATE
- Now you can animate the items inside replacement precomp.

- New Edit mode.

- More settings have been added.

1.1 - Jul 9, 2020
bug Fixed, now the tool can be like a normal AE panel.
1.0 - Jul 8, 2020
Initial release