False Colour
Compatibility After Effects

Please check exact version compatibility under the "COMPATIBILITY" tab below

Compatibility Premiere

Please check exact version compatibility under the "COMPATIBILITY" tab below
False Colour is a plugin for After Effects and Premiere Pro that replaces different luma ranges in your image with a colour of your choice. Its features include selection and enabling of up to 5 colours, edge smoothing, and custom luma ranges. You can also choose from one of the 15 presets included with the plugin. To top it off, there is a Randomise button to quickly create unlimited styles.
Features:
-15 Presets
-Choose between 1-5 colours
-Adjust edge smoothing
-Control all 5 colours
-Randomise button to create new looks quickly
-Supports Mac M1/ARM
Plugin Interface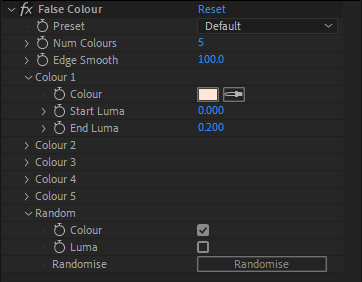 Visuals
15 Included Presets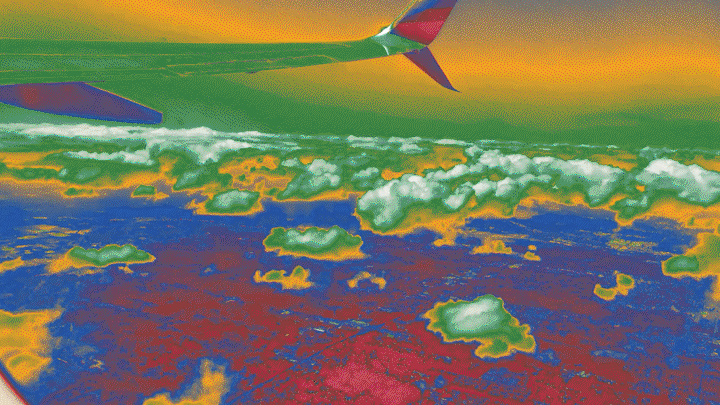 Number of Colours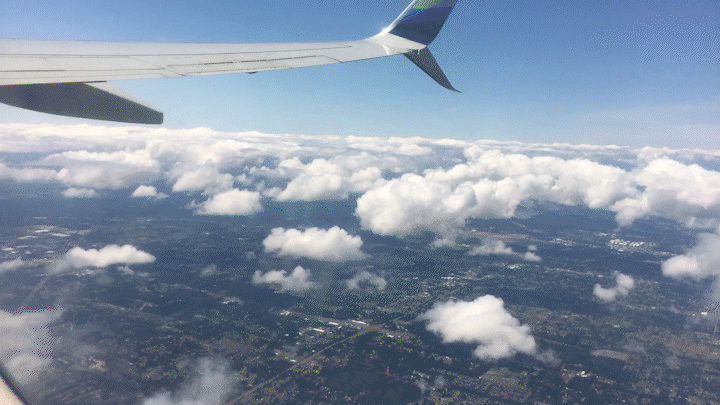 Edge Smoothing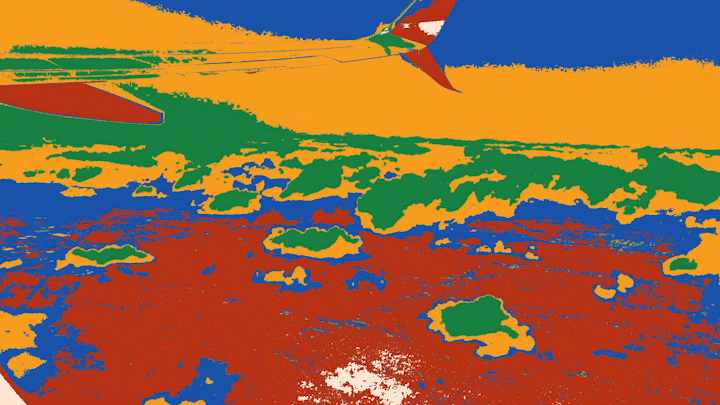 Change Each Colour's Luminance Range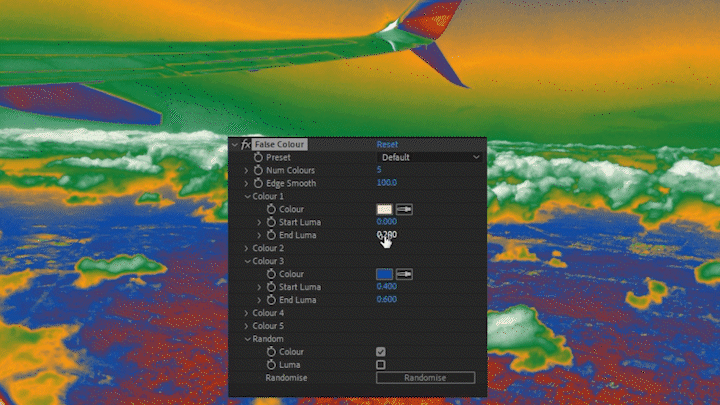 Randomise Colour/Luma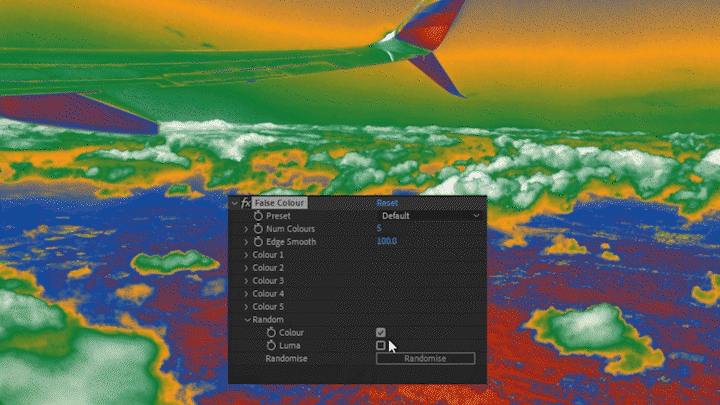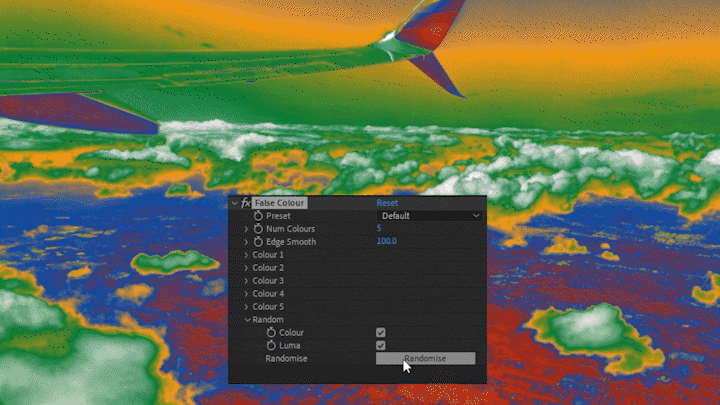 FAQ
Q: Isn't this just Colorama?
A: False Colour works differently than Colorama in a few key ways. It does not use a cycle method to select the input/output imagery. It gives you a simple, precise way of selecting where the colours will be distributed (based on luma), has built in colour blending with a smooth amount control, and a very handy randomise feature to create good looking random looks in seconds. Lastly, False Colour is 32bpc compatible, and works inside of Premiere Pro.
| | |
| --- | --- |
| After Effects | 2022, 2021, 2020, CC 2019, CC 2018, CC 2017, CC 2015.3, CC 2015, CC 2014 |
| Premiere | 2022, 2021, 2020, CC 2019, CC 2018, CC 2017, CC 2015.3, CC 2015, CC 2014 |
1.1 (Current version) - Aug 16, 2022
M1/ARM Support
1.1 - Aug 16, 2022
M1/ARM Support