Swatcheroo
Compatibility After Effects

Please check exact version compatibility under the "COMPATIBILITY" tab below
Photoshop's got it! Illustrator's got it! Animate's got it– and now AE's got it, too!
Swatcheroo is a super simple panel for applying, reading, and storing colours.
No clunky, slow, or weird expressions; no helper comps or other bloaty shortcuts.
Just colours.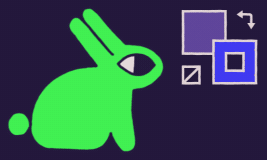 Read Colours
Store your project's colours in Swatcheroo's swatches!
Apply Colours
Use Swatcheroo's swatches to colour your art!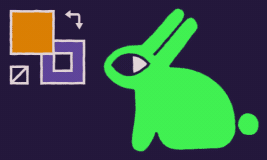 Swap Colours
Strokes as Fills as Strokes!
Switch, with a flick.
Remove Colours
Who needs fills? And... strokes?! No thanks!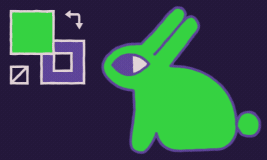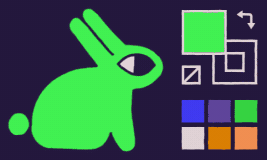 Swatch History
Remember, remember, the sixth colour of your client's style guide.
Swatcheroo will remember the last swatch colours you've set, for easy access.
Or– lock specific swatches for later!
But Wait! There's More!
"Shape layers are so 2017"– I get it. Swatcheroo also works on text!
And footage! ᶠᵒʳ ˢᵒᵐᵉ ʳᵉᵃˢᵒⁿ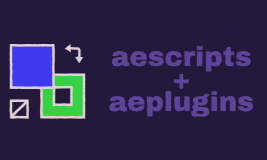 | | |
| --- | --- |
| After Effects | 2024, 2023, 2022, 2021, 2020, CC 2019, CC 2018, CC 2017, CC 2015.3, CC 2015, CC 2014, CC, CS6 |
1.1.3 (Current version) - Jun 17, 2020
Fixed
- Weird behaviours with locked history swatches
- Crash when trying to reset prefs from launch hotkey
- Crash in non-English installs of AE
1.1.2 - Jan 30, 2020
Changed
- Improved error handling

Fixed
- Error when saving preferences
1.1.1 - Jan 12, 2020
Fixed

• Bug when setting additional rows
1.1.0 - Jan 10, 2020
Added
• SHIFT & CLICK shortcut to APPLY COLOUR
• Option to set # OF HISTORY ROWS
• Option to DELETE REMOVED COLOUR (vs disabling it)
• Useful helptip info to locked swatches for unlocking

Changed
• REMOVE COLOUR shortcut is now CMD/CTRL & CLICK
• Updated default colours to be more visually pleasing
• Improved 'locked history swatch' indicator

Fixed
• Colour picker messing with 'undo'
• Error when setting colour on animated text & footage
1.0.0 - Nov 12, 2019
Initial release!