Masks to cropped layers
Compatibility After Effects

Please check exact version compatibility under the "COMPATIBILITY" tab below
MasksToCroppedLayers copies multiple masks from a single layer, onto individual solids with one mask each.
When copying each mask to a new layer, the new layer is cropped to the size of each mask and re-positioned to match the original layer.

Can rename each new solid to ignore masks smaller than a given size, and to enlarge the new layers by padding out the borders.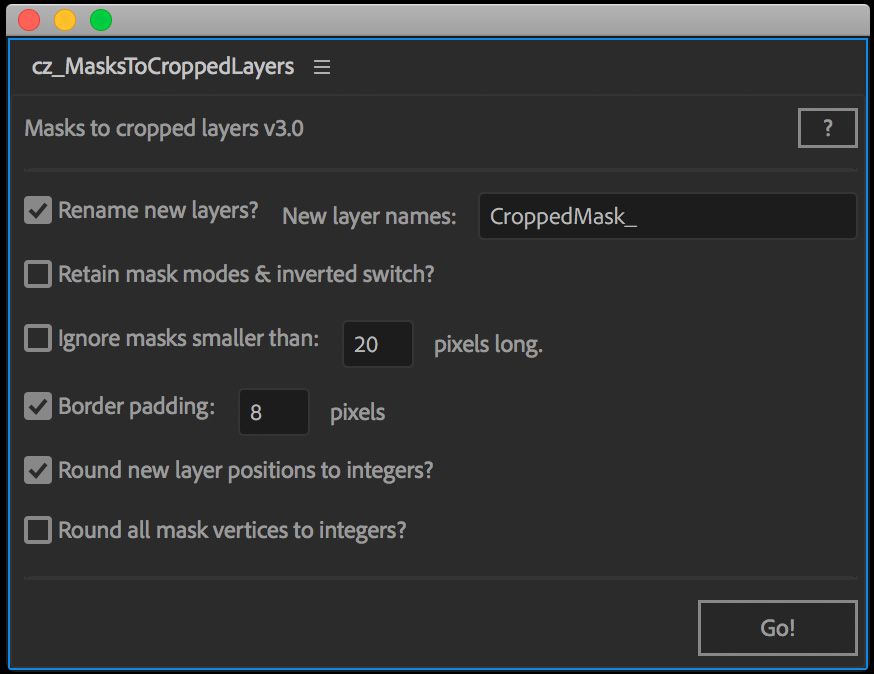 MasksToCroppedLayers is especially useful for animating artwork in After Effects that have been designed in Illustrator. Complex designs with thousands of layers can be more easily managed and animated by copying each mask to an individual layer, and cropping the new layers to the size of each mask means that After Effects can work and render efficiently, even with huge numbers of layers.
Known limitations:
The script does not copy animating masks. If the original mask has keyframes then the new mask is the shape of the mask at the point in time where the script is run.
When calculating the size of each mask, only the position of the mask vertices is used. The script works fine for any mask that has straight edges. However large tangents / bezier curves are not taken into account when the size of the mask is calculated, and these may be cropped off by the new mask shape. To avoid edge cropping, each new layer can be made at a larger size, by padding out the border size.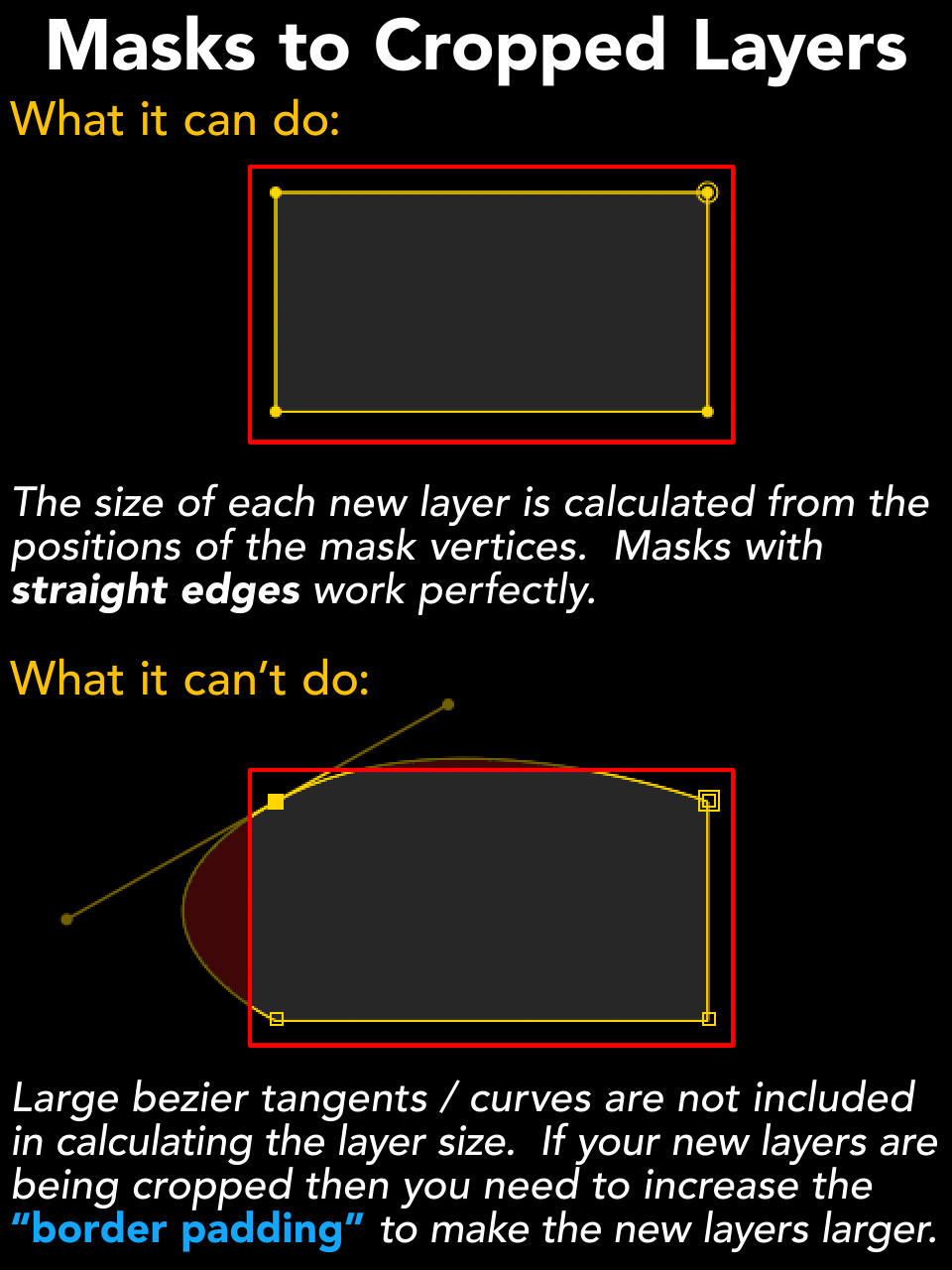 | | |
| --- | --- |
| After Effects | CC 2018, CC 2017, CC 2015.3, CC 2015, CC 2014, CC, CS6, CS5.5, CS5, CS4, CS3 |
1.0 (Current version) - Apr 3, 2018
Initial release