Home

/

Switch Camera By Markers C4D
Switch Camera By Markers C4D
Compatibility Cinema 4d

Please check exact version compatibility under the "COMPATIBILITY" tab below

Adding to cart...
Using this python preset you can manage many different cameras in your scene and use timeline markers to decide when to cut to a particular camera.
Interface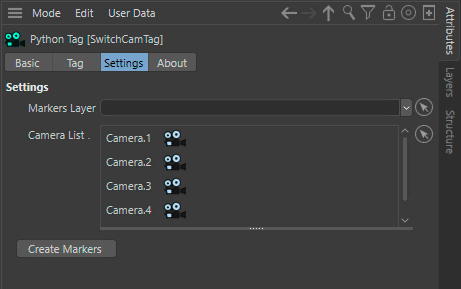 Markers on timeline

Reactions

Place to your scene Switch Camera preset using Merge command or Copy-Paste it.
Add your cameras to the list and press Create Markers button.
Open Timeline manager. Markers positions will be automatically adjusted on timeline.
Also you can separate markers by layers to create different versions for cameras cut editing.
If you need to add new camera just drag it to the list, after that copy already exists camera marker and rename it to the newly added cameras name.
Update v1.0.1
Now user can choose for which camera marker can be created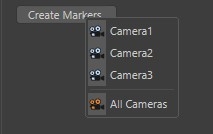 | | |
| --- | --- |
| Cinema 4D | 2023, S26, R25, S24, R23, S22, R21, R20, R19, R18 |
1.0.3 (Current version) - Dec 9, 2022
Added Redshift camera support
1.0.2 - Nov 4, 2020
*Fixed bug with Render Camera switching

1.0.1 - Oct 28, 2020
Now user can choose for which camera marker can be created
1.0.0 - Oct 27, 2020
Initial release