circuitFX
Compatibility After Effects

Please check exact version compatibility under the "COMPATIBILITY" tab below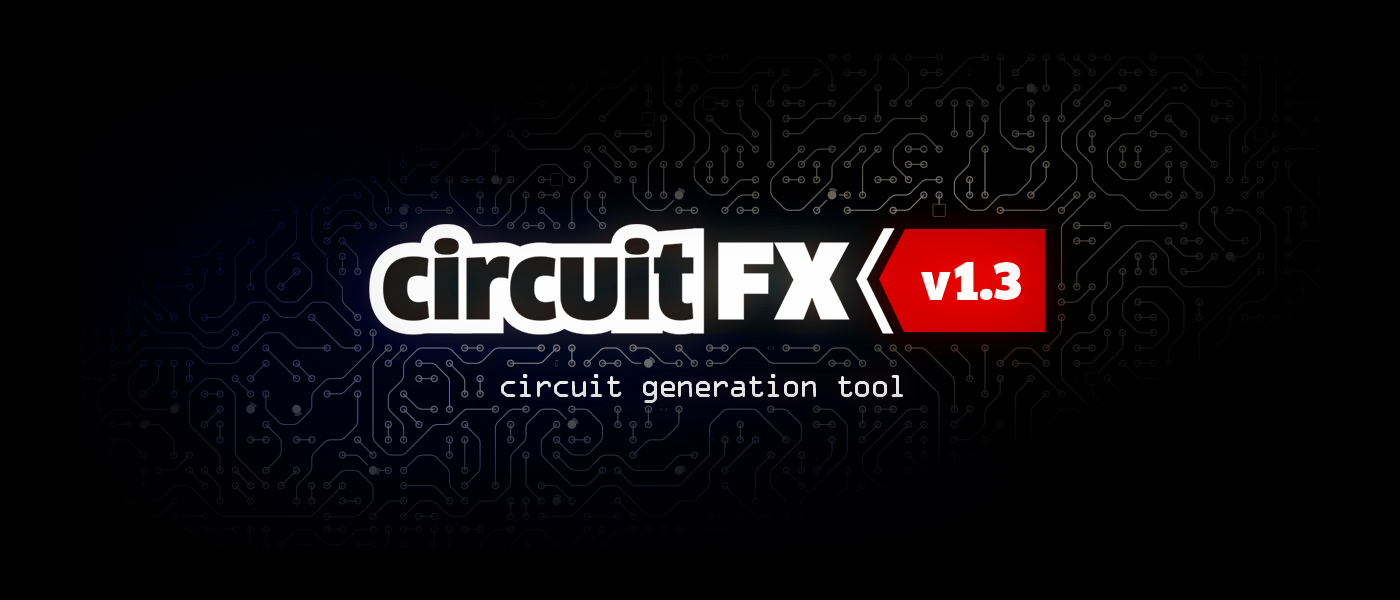 circuitFX is an exciting new tool for After Effects designed to create
graphical circuit boards.

The circuit pattern is generated randomly with every button press.

Apart from the circuit lines and circles, circuitFX also creates,
chips, resistors and capacitors.

It has the ability to put all of the needed parts in a single shape layer
or create separate shape layers for each part of the board.
circuitFX features three generation modes.

Fill out, fills the whole composition with the circuit board and its components.
Center-out, leaves a user defined center square empty (simulating a CPU socket).
Using Masks, uses masks from the grid guide layer to mask in/out parts of the circuit.







You can easily adjust the the X and Y grid dimensions, for a more dense or scattered pattern.





The populate slider adjusts the percentage of the grid points that are going to be used.



[ NEW in v1.3 ] - You can adjust the minimum and maximum number of vertices of each circuit line





In the Center-Out mode, you can use the radius % slider, to adjust the size of the empty center rectangle.


There is a new generation mode in v1.3 that uses masks from a grid guide layer to mask in/out points.
Here is how the process works: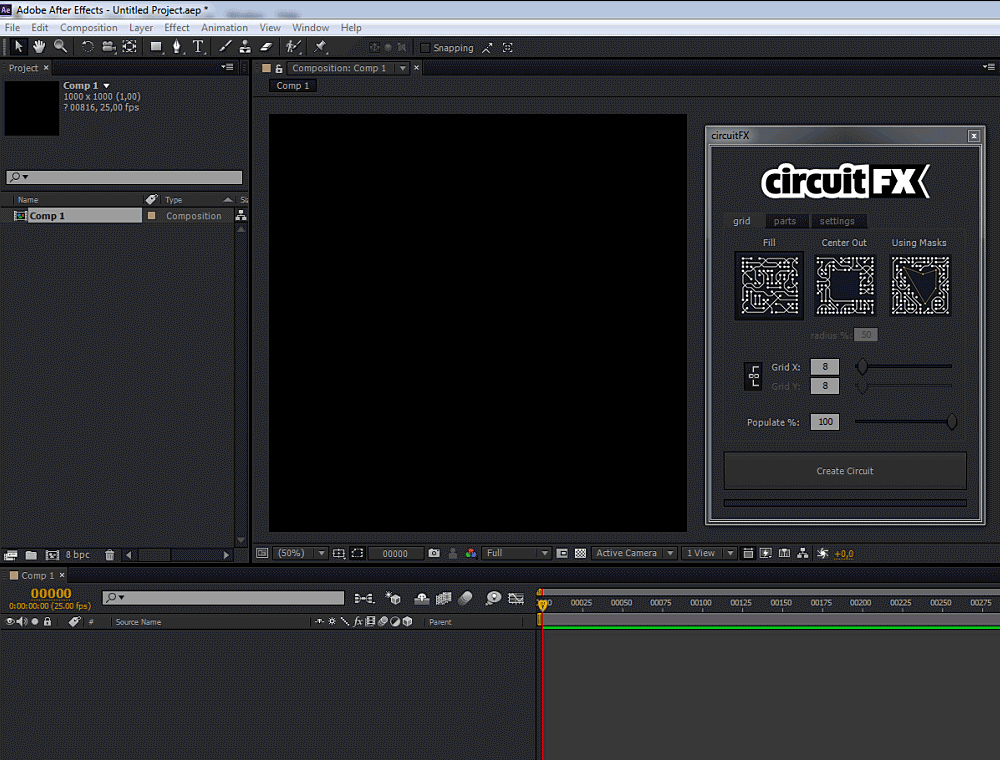 The Using Masks mode is a five-step process:


You adjust the "Grid X and Grid Y" number (this adjusts the density of the grid guide points and your final circuit)
Select the "Using Masks" mode

Click the "Create Grid Guide"

button to make the grid

Draw a mask(s) on the grid guide layer (be sure you are creating a mask and not a shape)

With the grid guide layer selected in the timeline, you press the "Create circuit by using masks" button
You can draw as many masks as you want on the grid guide layer. circuitFX uses all the masks in the grid guide layer as long as they are set on the Add or Subtrack mask path mode.


You don't have to create the grid guide layer every time you want to generate a circuit. If you are happy with the density of the grid points

(Grid X and Grid Y values)

you just select an already created grid guide layer and create new circuits.





You can easily adjust the number, size, size randomness,
color of the chips, resistors and capacitors.
You can also easily adjust the lines and circles color and width.
There is also an option to avoid circuit lines from crossing each other.
Finally, you can adjust the trim start, trim end and
trim offset of the lines to easily create complicated animations,
like electric current flowing through the board.
circuitFX is compatible with:
After Effects CS6

After Effects CC

After Effects CC 2014

After Effects CC 2015

After Effects CC 2015.3

After Effects CC 2017
on both Windows and Mac OS platforms.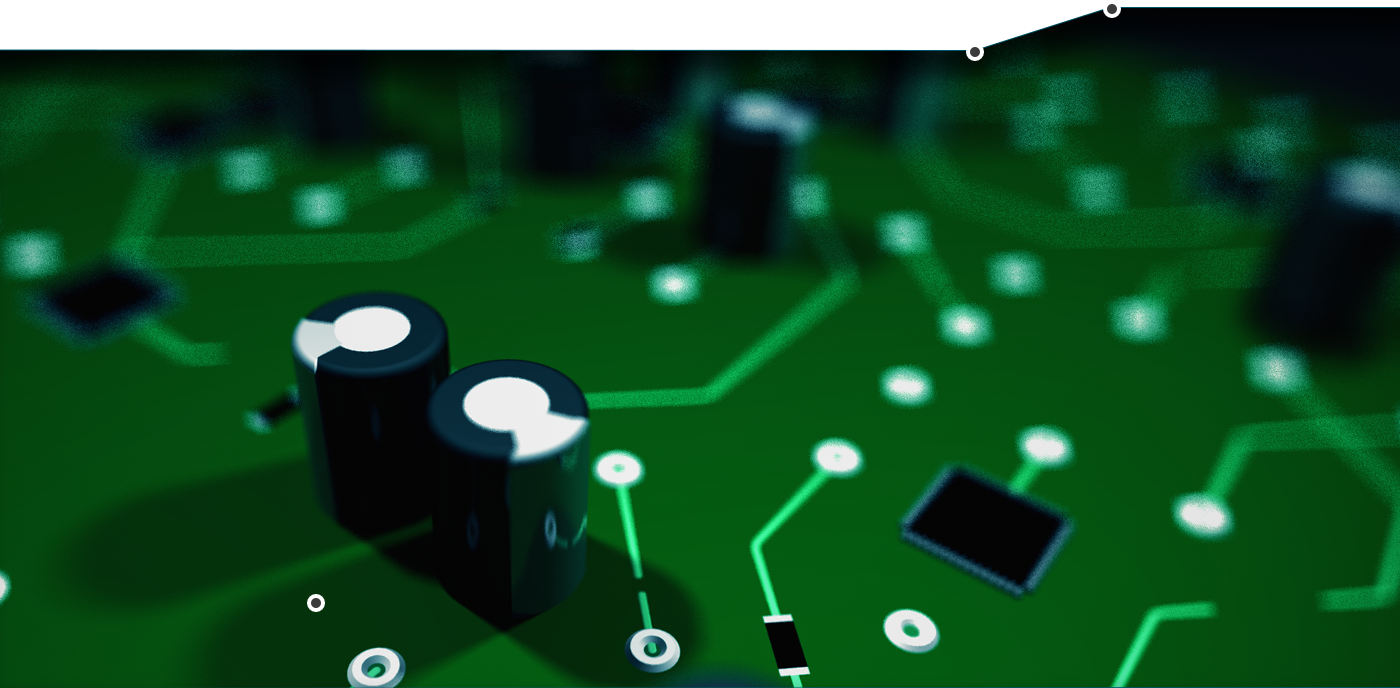 | | |
| --- | --- |
| After Effects | CC 2017, CC 2015.3, CC 2015, CC 2014, CC, CS6 |
1.31 (Current version) - May 17, 2017
Fixed: "Using Masks" mode now properly works even after you close and re-open a project
Optimized: faster creation of grid guide layer
1.3 - Apr 30, 2017
Added: new circuit generation mode using masks
Added: ability to set min and max number of line vertices for each circuit line
Added: After Effects Info Panel now shows detailed info of the circuit generation process in real-time

Fixed: code optimizations - overall faster circuit generation
Fixed: rounding of line corners and trimming, now works properly
1.02 - Mar 2, 2017
- added option to prevent circuit lines from crossing
- you can now adjust the outer as well as the inner color of the capacitors
1.0 - Feb 2, 2017
Initial release