quadrateFX
Compatibility After Effects

Please check exact version compatibility under the "COMPATIBILITY" tab below
quadrateFX is a tool for Adobe After Effects, specifically designed to generate random patterns
of tiled vector rectangles, simulating the data visualization method also known as treemapping.

Setting the total number of the generated boxes is as easy as moving a slider.


You can adjust the size randomness % of the generated boxes


You can also adjust the horizontal versus vertical boxes generation ratio.


T

here is a handy effect slider to adjust the color selection percentage for each box,
between colors A and B dynamically.


quadrateFX can also generate a text layer for each box. You can select between 12 dynamic text types ranging from
the layer's position X and Y values to random HEX codes. Below are a few examples.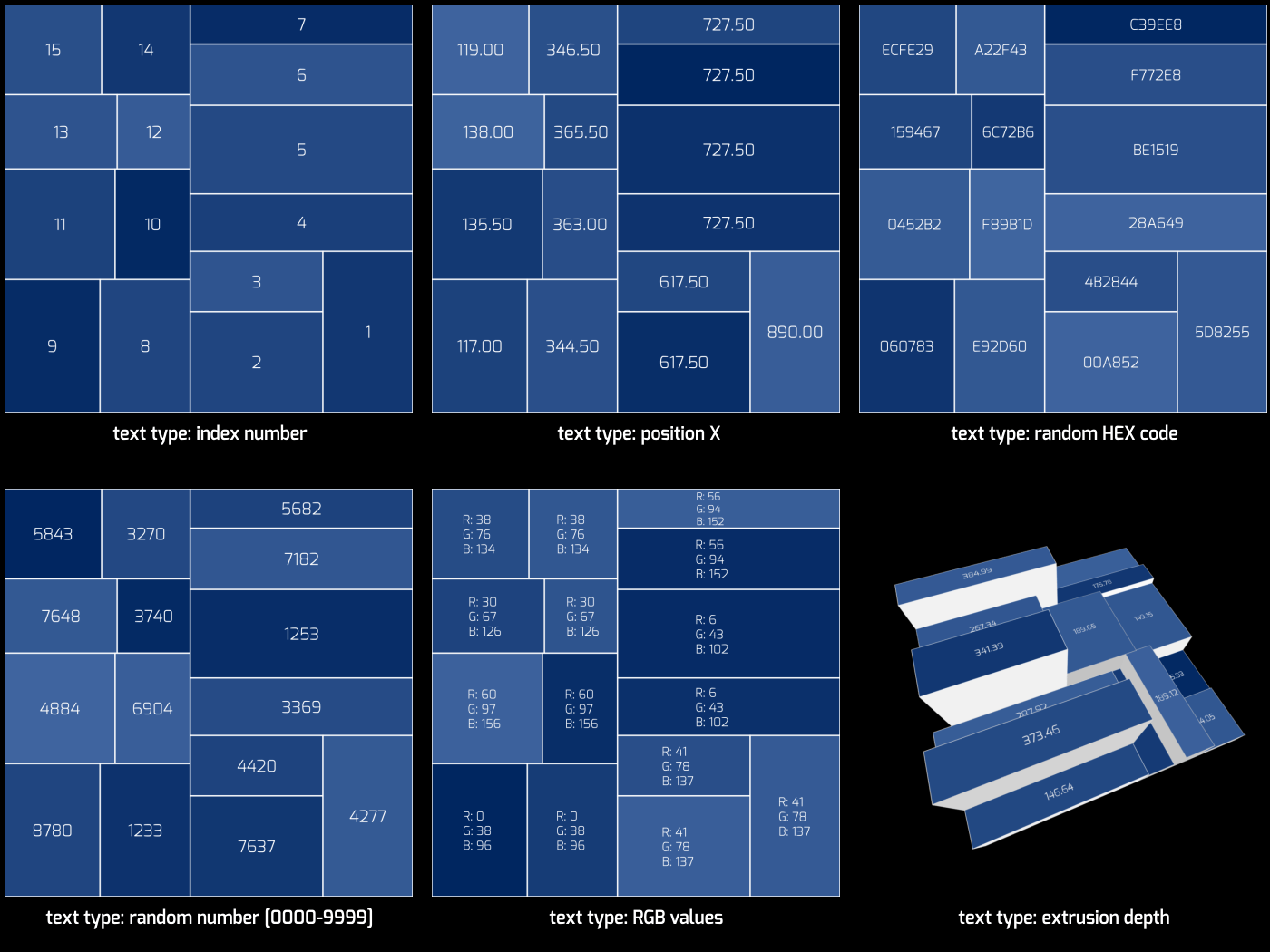 Working with large number of boxes can make After Effects behave quite slow and sluggish. Especially, when working with extruded 3D layers you must be prepared to wait a while for After Effects to interact, render or preview the composition.




The image on the left was created by using quadrateFX and generating over 1.000 rectangles.

You can use quadrateFX to generate large complicated textures to be used as a displacement map on 3D modelling software.
The image on the right was rendered in 3D Studio MAX and Vray.

Custom effect controls let you control, adjust and animate any aspect of the generated boxes.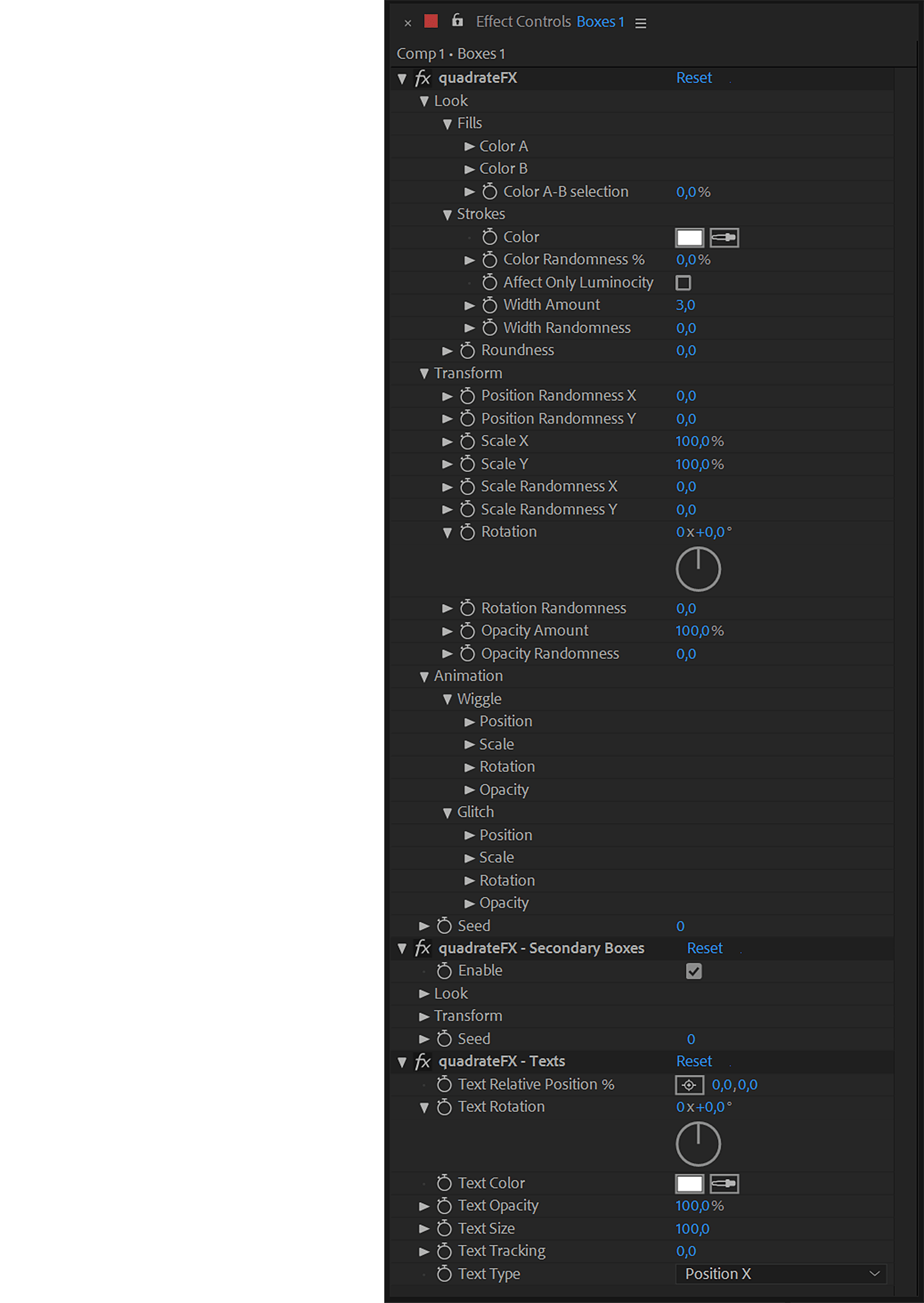 | | |
| --- | --- |
| After Effects | CC 2018, CC 2017, CC 2015.3, CC 2015, CC 2014, CC |
1.0 (Current version) - Sep 5, 2018
initial release
1.0 - Sep 5, 2018
initial release