I Ate Mushrooms
Compatibility After Effects

Please check exact version compatibility under the "COMPATIBILITY" tab below
Now for macOS too!
I Ate Mushrooms
I Ate Mushrooms is a neural network based image generator. It allows to create bizarre, abstract and hypnotizing animations from textual descriptions, 1000 predefined object categories or based on your own footage.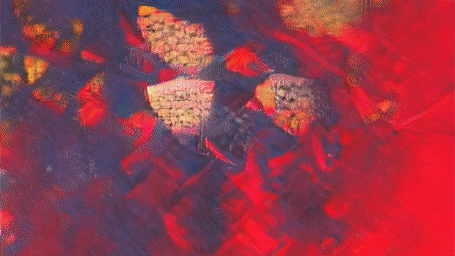 ---
Features
---
New!!! Text-to-Image
Create images from textual descriptions. Good for creation of simple patterns, objects and other content.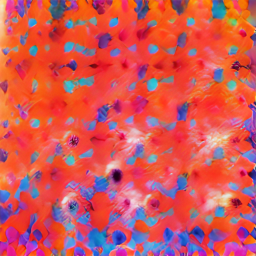 a fluffy and colorful pattern
art deco skyline with skyscrapers, sunset, golden age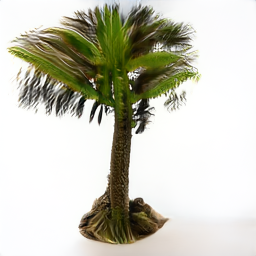 a palm tree, product photography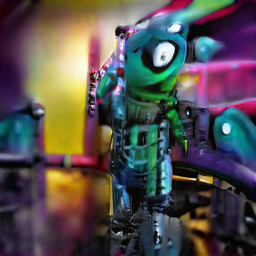 colorful humanoid robot, industrial machine, dof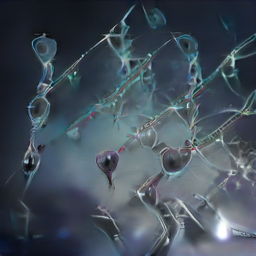 digital neurons
Download sample project, which includes a basic setup for text interpolation: Sample project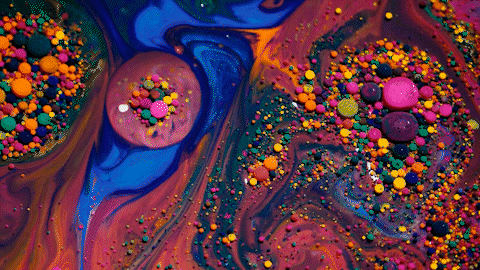 Neural Transitions
Create trippy interpolations based on your own footage.
Many categories
Use up to 1000 base categories of objects and living beings to feed your creation with.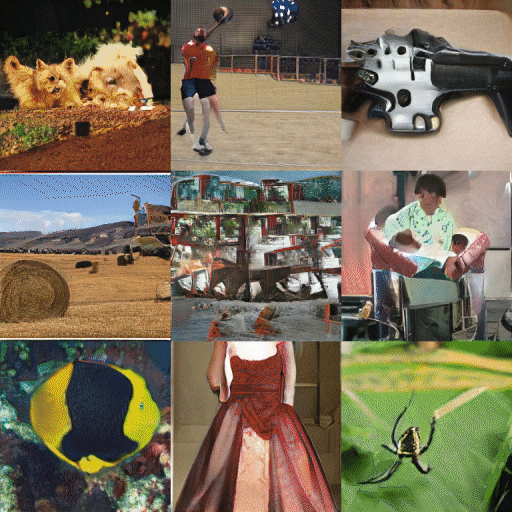 Latent interpolation
Interpolate between different objects in the latent space of the neural network and discover the hidden relation of things.
Loopable
All generations are fully loopable. You can even use custom noise maps to drive the randomness of your creations.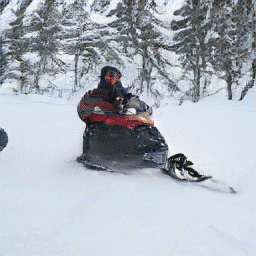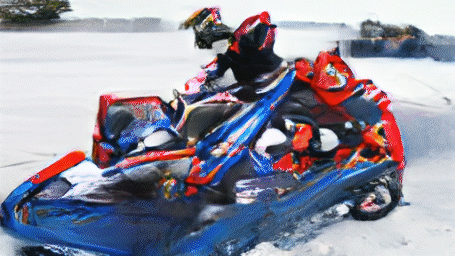 Object fusion
Fuse images from different categories to create weird new objects
Abstract art
Modify your creations with several parameters to discover the abstract corners of the neural network.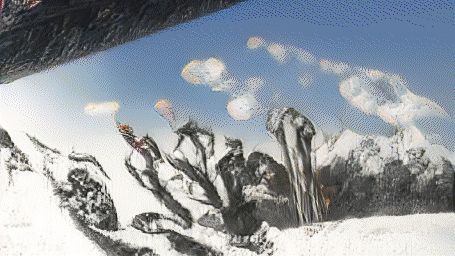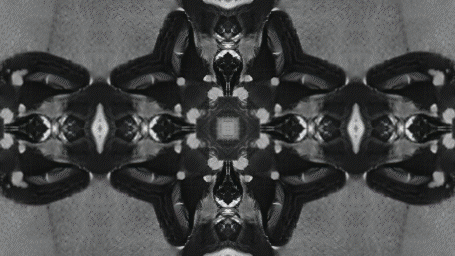 Combine with other effects
Use creations from the plugin as base for other effects. It's basically an extremely diverse noise generator ;)
---
Tutorials & Documentation
---
Documentation
---
Additional Infos
---
Compatibility
It runs on AE 2022 and above. Please test your configuration using the free trial before purchasing.
Limitations
GPU mode may be not as stable as cpu mode.
On Windows an Nvidia graphics card is needed for gpu version of the plugin.
Trial version
The trial is fully functional with a blue cross watermark which is removed once a valid license is entered.
Credits
Based on research and implementation of Large Scale GAN Training for High Fidelity Natural Image Synthesis and LAFITE: Towards Language-Free Training for Text-to-Image Generation
| | |
| --- | --- |
| After Effects | 2023, 2022, 2021 |
I Ate Mushrooms for macOS
1.5.10 (Current version) - Sep 21, 2023
- increase logging verbosity during plugin loading
1.5.9 - Sep 19, 2023
-better initialization logging
1.5.8 - Sep 1, 2023
- improve loading time on MacOS Big Sur
1.5.5 - Sep 1, 2023
- fix initialization bug on MacOS Big Sur
1.5.2 - Aug 21, 2023
- bug fixes
1.4.0 - Apr 14, 2023
- enable hardware acceleration for text-to-image and frame interpolation mode
1.3.1 - Feb 27, 2023
- added seed control to text-to-image mode
1.3.0 - Feb 15, 2023
- add text-to-image mode
1.2.2 - Feb 3, 2023
- fix bug which lead to crash for some preview resolutions
1.2.1 - Jan 30, 2023
- fix bug in Neural Interpolation leading to wrong layer used
1.2.0 - Jan 25, 2023
- performance and stability improvements
1.1.3 - Nov 25, 2022
- fix installation bug
1.1.2 - Nov 22, 2022
- fix bug which leads to crash on older versions of MacOS
1.1.1 - Nov 22, 2022
- add frame interpolation, which creates a glitchy dissolve between two layers
1.1.0 - Nov 11, 2022
- add neural transitions, which works on custom footage
1.0.6 - Nov 1, 2022
- fix bug which leads to crashs with multiple plugins present
1.0.5 - Oct 27, 2022
- Initial version for macOS
I Ate Mushrooms for Windows
1.5.10 (Current version) - Sep 21, 2023
- increase logging verbosity during plugin loading
1.5.9 - Sep 19, 2023
-better initialization logging
1.5.4 - Aug 30, 2023
- fix plugin initialization on some systems
1.5.2 - Aug 21, 2023
- bug fixes
1.4.0 - Apr 17, 2023
- update underlying libraries
1.3.1 - Feb 27, 2023
- added seed control to text-to-image mode
1.3.0 - Feb 15, 2023
- add text-to-image mode
1.2.2 - Feb 3, 2023
- fix bug which lead to crash for some preview resolutions
1.2.1 - Jan 30, 2023
- fix bug in Neural Interpolation leading to wrong layer used
1.2.0 - Jan 25, 2023
- performance and stability improvements
1.1.1 - Nov 22, 2022
- add frame interpolation, which creates a glitchy dissolve between two layers
1.1.0 - Nov 11, 2022
- add neural transitions, which works on custom footage
1.0.5 - Sep 8, 2022
-performance improvement for some cases
1.0.4 - Sep 7, 2022
- fix bug regarding logging
1.0.3 - Sep 6, 2022
- fix bug which could lead to error message on startup
1.0.2 - Aug 27, 2022
- fix frame offset bug
- fix parameter display
1.0.1 - Aug 24, 2022
- update license framework
- make logging optional
- bugfixes and performance improvements
1.0.0 - Jul 5, 2022
- initial release