Easy Rounder
Compatibility After Effects

Please check exact version compatibility under the "COMPATIBILITY" tab below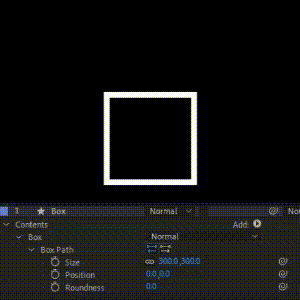 Are you tired of the hassle of manually adjusting corner roundness in pixels every time you resize a rectangle in After Effects? Say goodbye to that frustration, as I present Easy Rounder brings unparalleled flexibility and convenience to your motion design projects!
Easy Rounder is designed to give you the power to control corner roundness in percentages, ensuring a consistent look and feel, no matter how much you resize your rectangles. This innovative tool is your secret weapon to save time and effort, enabling you to focus on the creative aspects of your projects without the hassle of constantly tweaking corner radii.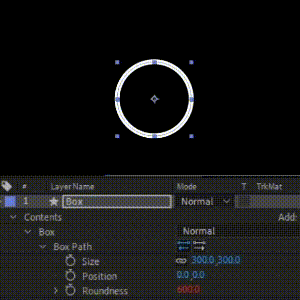 Features and Benefits:
1. Universal Roundness:
With Easy Rounder, you can finally bid farewell to pixel-based corner roundness. Instead, the script calculates the roundness in percentages, so your corners stay perfectly rounded, regardless of the rectangle's size.
2. Effortless Integration:
Seamlessly integrate Easy Rounder into your After Effects workflow. It has a very user-friendly and compact interface.
3. Time-saving Automation:
Say goodbye to tedious, repetitive tasks. Easy Rounder automates the process of maintaining consistent corner roundness, giving you more time to explore your creativity and fine-tune other aspects of your projects.
4. Precision Control:
Achieve your desired look with precision control over corner roundness percentages. Easily adjust and experiment until you get the perfect result, all with just a few clicks.
5. Name Your Own Price:
I believe that creative tools should be accessible to all. That's why I'm offering Easy Rounder as a Name Your Own Price product, ensuring that you can get your hands on this useful script at a price that suits your budget.
How to Use?
Select your desired Roundness properties.
Change roundness percentage either through slider or text box.
Click "Round it!" button.
Done!
Make more changes through the pseudo effect.
| | |
| --- | --- |
| After Effects | 2023, 2022, 2021, 2020, CC 2019, CC 2018, CC 2017, CC 2015.3, CC 2015, CC 2014, CC, CS6 |
1.1 (Current version) - Aug 9, 2023
ADDED:
• Ability to process multiple shape layers having multiple roundness properties selected in them at a time.
• Enhanced support for multilingual versions of After Effects.
IMPROVED:
• Code improvements.
• Consistent look & feel in About UI.
1.0 - Aug 2, 2023
- Initial Release