Diffusae
Compatibility After Effects

Please check exact version compatibility under the "COMPATIBILITY" tab below
Diffusae is a plugin that brings the power of Stable Diffusion to After Effects. —- Explore and interact with generative AI directly in your favorite application! —— No usage fees or monthly subscription plans. Diffusae provides a simplified workflow to install and run open-source software on your computer. — You run it locally with no limitations on how many images can be generated.
This is a list of features in our roadmap and their current development status:


Stable Diffusion 1.5
Available
Stable Diffusion 2.1
Available
Stable Diffusion 2 (Depth)
Newly Available
This model adds coherence to the image by analyzing its depth
Instruct Pix2Pix
Newly Available
This model is more stable on videos and allows you to instruct a specific change in the image
Import custom models
Coming soon
Prompt Editor
Coming soon
Temporal smoothing
In development
Tutorials
By
Mert Doğan
using Diffusae beta.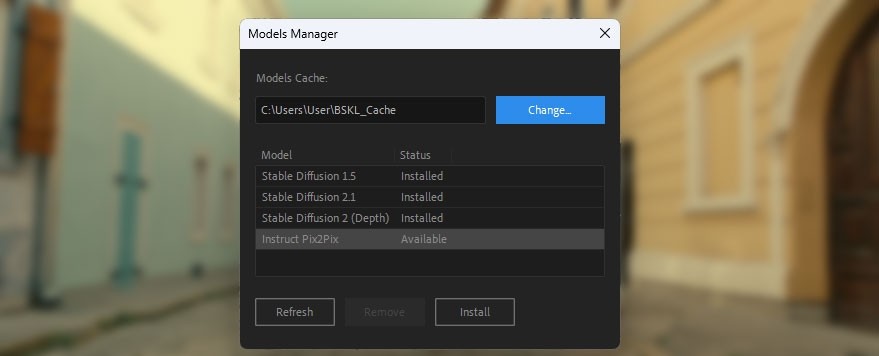 The Models Manager allows you to install a growing list of Stable Diffusion models
Basic Usage:
Import a video or create an adjustment layer on top of your comp. Add the BSKL/Diffusae effect to it.
Create a text layer and write your prompt! (you can hide the text layer for rendering if you want, it doesn't need to be visible)
In Diffusae, select your text layer as the "Prompt" parameter
Prompt Strength: closer to 0%, it will be more loyal to your input image. Closer to 100%, it will be more loyal to the prompt, ignoring the input image
Iterations: The more, the better quality, but over a certain threshold (around 40), you will not see major improvement.
Pro tip: When looking for a style or a seed, you can set the iterations to a lower value (5-10), it will render faster and still look like your final image rendered with more iterations.
Advanced options:
Increasing the max size will increase the quality, but can exhaust your VRAM, depending on your GPU.
Pro tip: you can keyframe the source text of your text layer :)
You can review options and register in the Options panel (the blue link next to the effect's name)
Local Rendering
Use your GPU ! Diffusae is not a cloud rendering service. After Effects will render using local GPU power.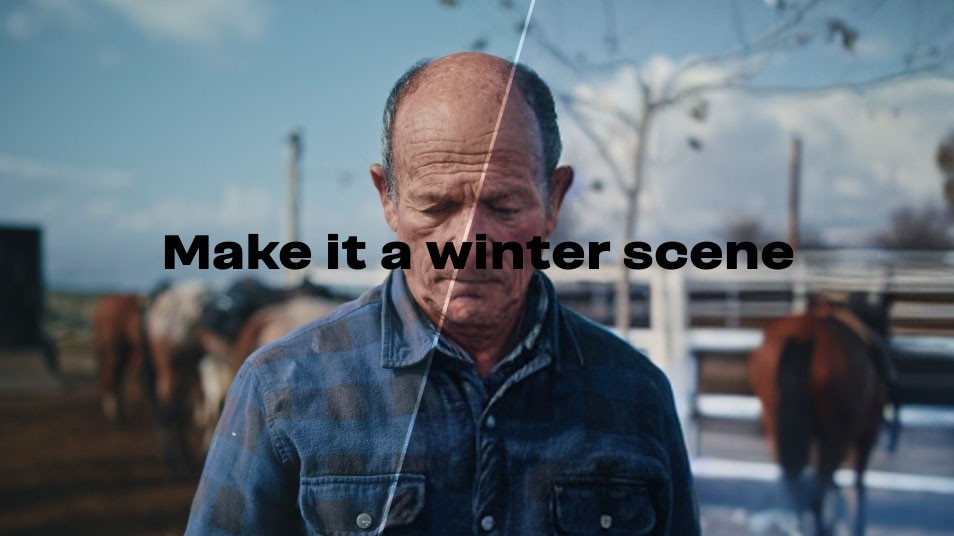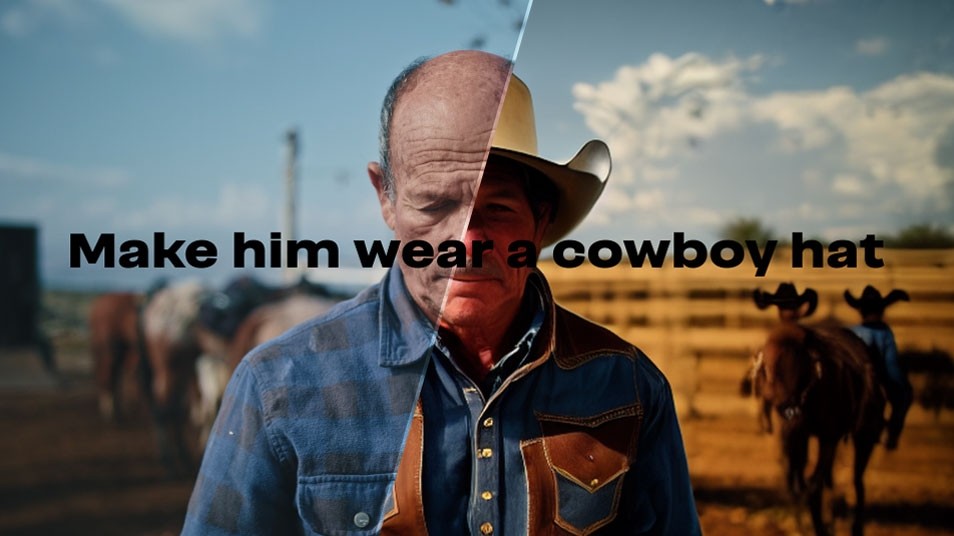 (Examples from InstructPix2Pix pipeline, coming soon)
Requirements
Windows
NVIDIA GPU with a minimum of 6GB of VRAM is required.

You can use the trial to confirm it works with your GPU card

CPU will be used if no compatible GPU is found
Mac
Mac Silicon (M1,M2,M3) with MacOS 12.4+
Support for Mac Intel (CPU only) is coming soon.
BSKL
We are a small team of developers based in Canada. Our goal is to leverage our years of experience in AI, Motion Design, and VFX to democratize the use of AI for video editors. We are passionate about creating innovative solutions that flow directly from the latest technological advancements.
Join us !
Beta Channel
If you want to test what we are developing before the official releases, we are always in need of beta testers! You can request access on our website.
Enroll in Beta
| | |
| --- | --- |
| After Effects | 2023, 2022, 2021 |
1.2.1 (Current version) - May 13, 2023
- Introducing Instruct models
- New Models Manager to download and install models easily
- Added SD 2 Depth Model
1.1.3 - May 8, 2023
- Bug fixes
- Optional download of models on install
1.1.2 - May 2, 2023
- Bug fixes

1.1 - May 1, 2023
- Models will be downloaded on install

1.0 - Apr 28, 2023
Initial public release