L3tt3rM4pp3r
Compatibility After Effects

Please check exact version compatibility under the "COMPATIBILITY" tab below
L3tt3rM4pp3r (Lettermapper) is a GPU accelerated After Effects plugin, allowing you to display video frames as textmode art.
You can use any set of symbols to create your own unique textmode styles (check the Tutorials below for a tutorial on how to do this), be it classic ASCII art with CGA BIOS font, Katakana, Klingon or your custom drawn symbols - just put them together into proper texture and L3tt3rM4pp3r will do the rest.
You can create a symbols texture yourself, or use the two scripts for Adobe Photoshop that come with L3tt3rM4pp3r. They simplify the process of creating symbol maps that L3tt3rM4pp3r can use.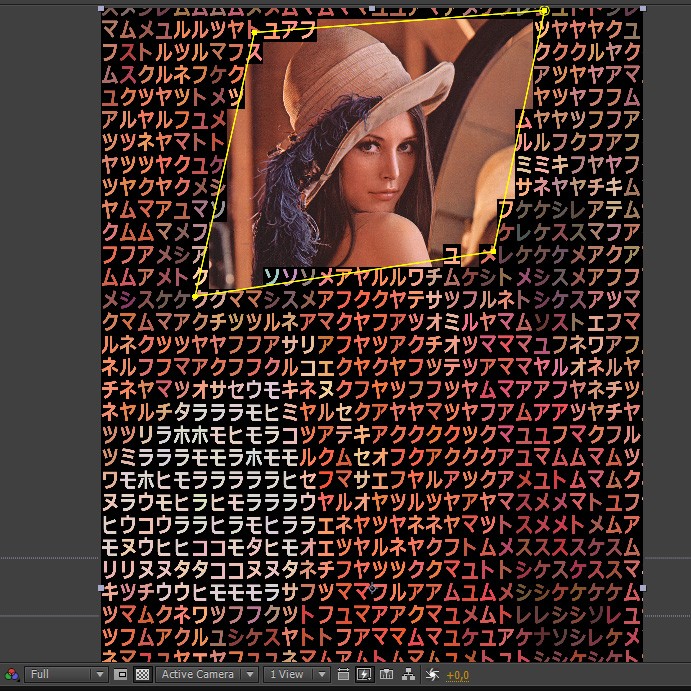 | | |
| --- | --- |
| After Effects | CC 2015, CC 2014, CC, CS6, CS5.5, CS5 |
1.42 (Current version) - Nov 27, 2015
-fixing bmf2ramp script
-adding little atlas2layers script to slice texture atlases to separate Photoshop layers
1.41 - Oct 22, 2015
-fixing CC2015 issues on OSX
1.4 - Jun 27, 2015
-adding CC2015 compatibility
1.3 - May 26, 2015
New license SDK; updating the framework.
1.2 - Jan 2, 2015
Moving to new framework, fixing potential compatibility issues.