Home

/

Fast Spline Connector 2
Fast Spline Connector 2
Compatibility Cinema 4d

Please check exact version compatibility under the "COMPATIBILITY" tab below

Adding to cart...
Connect segments into a single spline in Cinema 4D. Now dramatically faster!
Start with any un-joined splines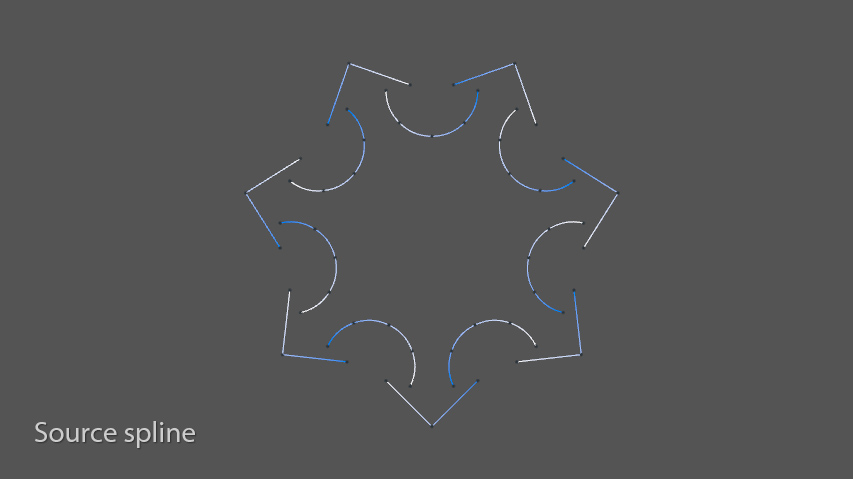 Use the "Get" button to automatically set the correct distance tolerance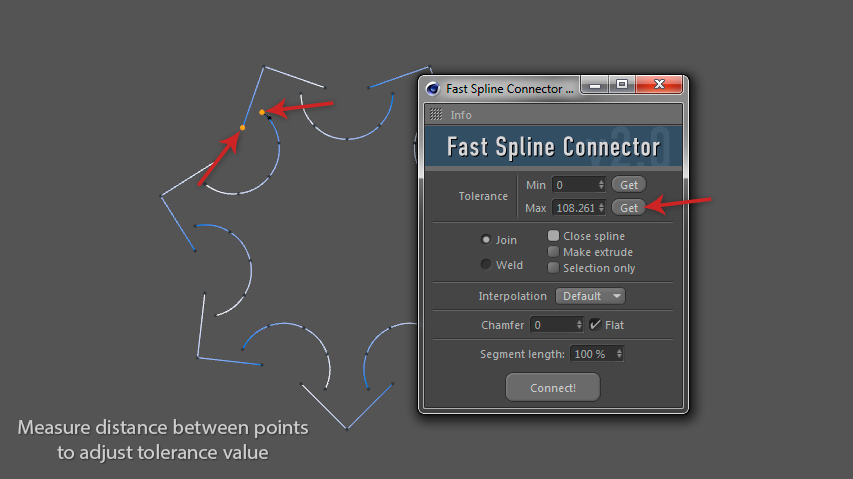 The Join mode creates a new segment between connected points.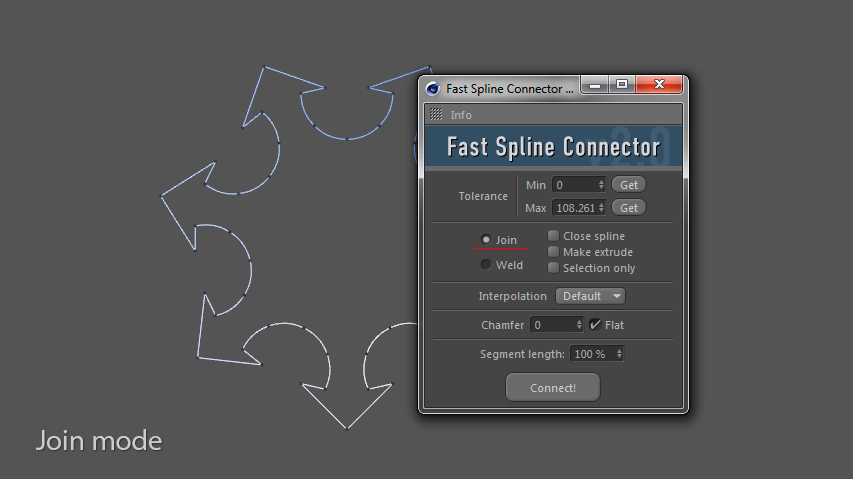 The Weld mode weld two spline points into a single point.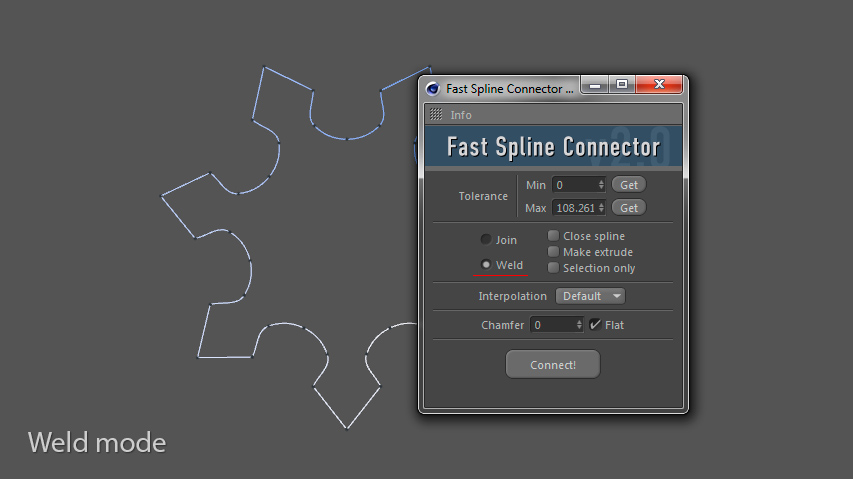 The newly welded point will lie at the mid-point of the welded points.
Automatic extrude option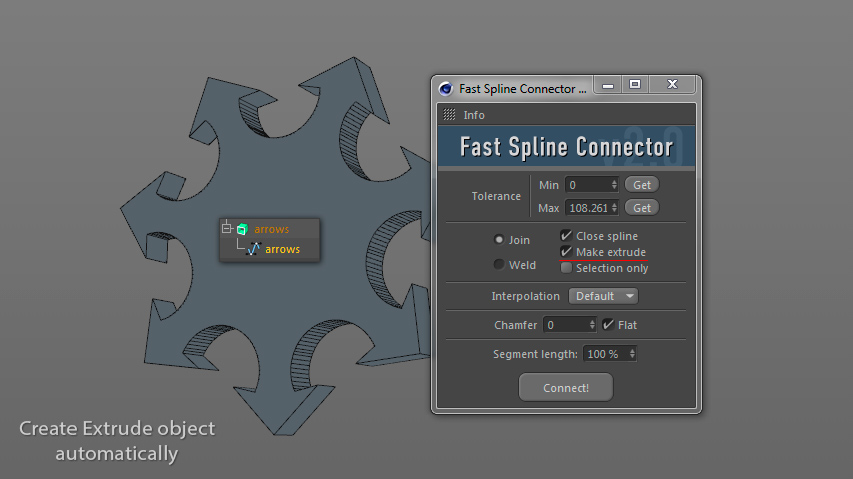 Customize interpolation, chamfer and segment length options for connected points.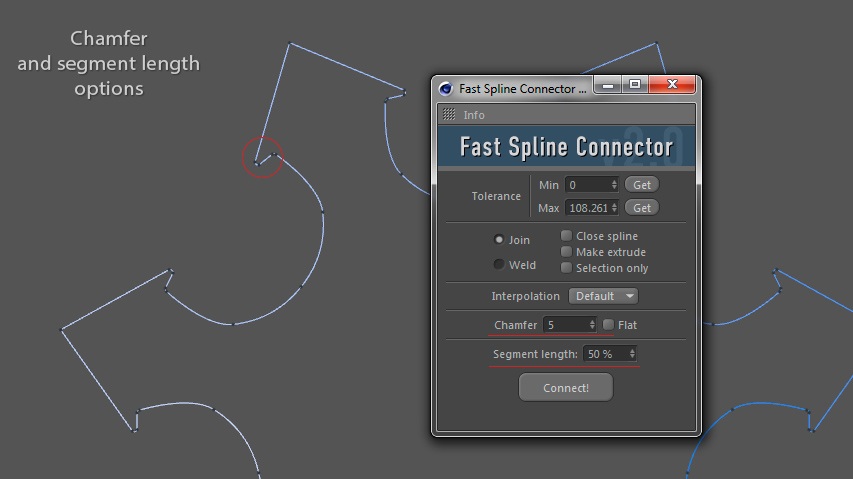 | | |
| --- | --- |
| Cinema 4D | 2023, S26, R25, S24, R23, S22, R21, R20, R19, R18, R17 |
2.0.4 (Current version) - Feb 21, 2023
*Fixed banner image ID bug
2.0.3 - Jan 7, 2021
*Fixed isuue with slow performance in R22-23
*Updated license module
*General code reformating
2.0.2 - Sep 22, 2020
Cinema 4D R23 compatibility
2.0.1 - Dec 9, 2019
Fixed some issues on installation files
2.0 - Dec 8, 2016
1. Dramatically increased speed and stability. Mainly with splines with many segments.
2. To find points more accurately, tolerance parameter can now be adjusted with minimum and maximum values.
3. "Selection only" mode to connect selected points.
4. Now you can apply hard or soft interpolation for newly created points. Tangent scale option for soft interpolation.
5. Chamfer effect for newly created points.
1.0 - Jun 13, 2016
Initial release