Roll it!
Compatibility After Effects

Please check exact version compatibility under the "COMPATIBILITY" tab below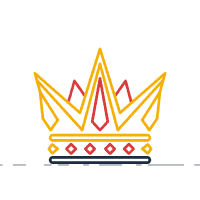 What is it?
Roll it can roll any complex shapes in After Effects. Honestly, it's more fun that it sounds! Try it. Select a shape or group of shapes and click a button - now go and modify Rotation property under layers Transform group and watch it roll!
Roll it handles complex shapes with ease. Rest assured that it will roll whatever you throw at it. No limits, except parametric shapes of course, which have to be converted to Bezier Paths before rolling.
Want to roll a Mask instead of a Shape? You got it! Just select a mask and click the button - and it's set up. What about rolling an entire layer? Easy! Add a full layer Mask and set its mode to None. Kaboom!!!
Roll it has 3 options: Rolling on Shape and Mask, Shape only and Mask only. In case of a shape layer with a mask on it, it will take into account both properties by default. SHIFT+click to roll specifically on Shape property or CMD+click to roll on Mask property. This applies when you have a selected layer without any nested properties selected. To roll on a specific shape/mask path, simply select that property and click a button - unselected properties will be ignored and shape will roll only on targeted paths.
Features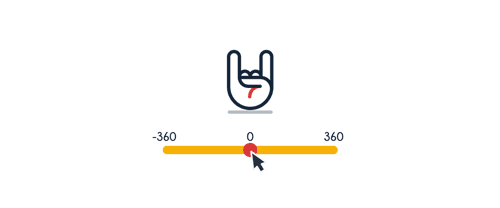 Precise edge detection.
Handles highly complex shapes.
Works with compound shapes.
Supports both Shapes and Masks.
More fun than it sounds.
Notes
Roll it

works with Bezier shapes, so all the parametric shapes such as rectangle, ellipse, and star, must be converted to a Bezier shape. To do so twirl open the shape layer and right-click the shape path for example, Rectangle 1, and select Convert To Bezier Path.

Roll it

does not work with animated shapes due to high level of trigonometric calculations inside expressions, that would otherwise bog down your system.

Roll it

is fully compatible with Bodymovin, so all animations exported via Bodymovin extension can be played on the web via the bodymovin player or natively in iOS and Android through Lottie. Check out a handfull of animations and grab AEP project files exported with Bodymovin on lottiefiles.com
Learn how to create the Tractor animation using Roll It! Also grab After Effects project files to follow along. More Roll it demo files to download are available on lottiefiles.com
Trial restrictions
Trial mode is limited to maximum 2 shapes per layer and 5 points per shape. This should be enough to test it in a basic setup. For complex setups, you will need a license which is totally worth it.
| | |
| --- | --- |
| After Effects | 2022, 2021, 2020, CC 2019, CC 2018, CC 2017, CC 2015.3, CC 2015, CC 2014, CC, CS6, CS5.5, CS5, CS4 |
1.3 (Current version) - Nov 15, 2019
Added:
- Support for MacOS Catalina
1.2 - Jul 10, 2019
Added:
- Support for Bodymovin extension https://aescripts.com/bodymovin,
- More "Roll it!" demo projects to download from https://lottiefiles.com/rendertom,

Changed:
- Faster expression parsing,
- New licensing framework,

Fixed:
- Non-standard JS array subtraction method in expression,
1.1.1 - Apr 20, 2019
Added:
- Option to restore Report window visibility by Alt+Cmd+click on "Roll it!" button in the main UI.

Changed:
- Updated licensing framework.
- Updated documentation.

Fixed:
- Link to product page in trial mode.
- "Roll it!" button in the main UI horizontally shrinking to nothingness.

1.1 - Oct 30, 2018
Changed:
- Updates expressions for AE 16.0 compatibility.
- Adds quality-of-life improvements to code base.

Removed:
- eval() on expression with binary (jsxbin) encoding.
1.0.1 - Dec 7, 2017
- Unlocks Z position in expression;
- Shows alert message once script finishes running.
1.0 - Dec 4, 2017
Initial release