ShapeMonkey
Compatibility After Effects

Please check exact version compatibility under the "COMPATIBILITY" tab below

ShapeMonkey
is a fast and intuitive way to automatically create shape-based animations in After Effects.
If you have experience creating dynamic graphic animations with shape layers, you know that it's a powerful feature. However, it can take a while to understand how everything works. It can also become difficult to navigate - each shape layer may have multiple transform controls, each buried in its sub-category.
ShapeMonkey is built to make working with shape layers much simpler. Designed for easy experimentation and quick iterations, there are no limits to the animations you can create.
ShapeMonkey Review - Provider Coalition by Kevin P. McAuliffe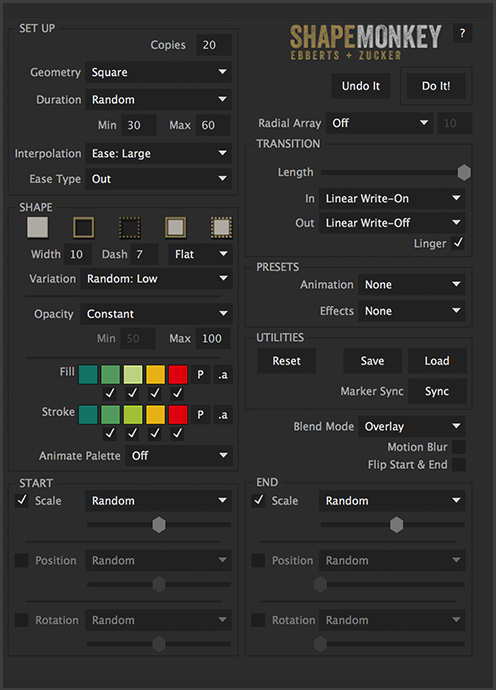 KEY FEATURES
Unique and powerful animation system

Modular Preset Shapes

Use your shape layer

Works with Text and Vectors too

Dozens of Interpolation combinations

Easy shape treatment options

Preset Palettes

Automatic Palette animation

Imports .ase files

Instant Radial Array

Multiple Transition types

Dozens of Preset Animations & Effects

Marker Sync for triggering to beats

Save & Load projects

Psuedo Effects give you additional controls

Turbulence and Drift options for organic movement

Dynamically linked markers for easy timing adjustments

Check out the FAQ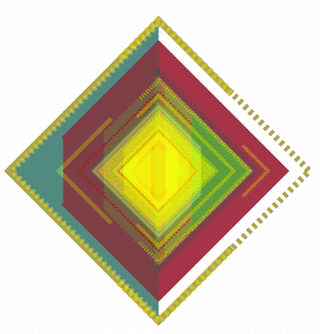 About Monkey Scripts: Monkey Scripts are practical production tools designed with both the novice and professional in mind. They can save hours, or even days of work by helping automate the creation of motion graphics.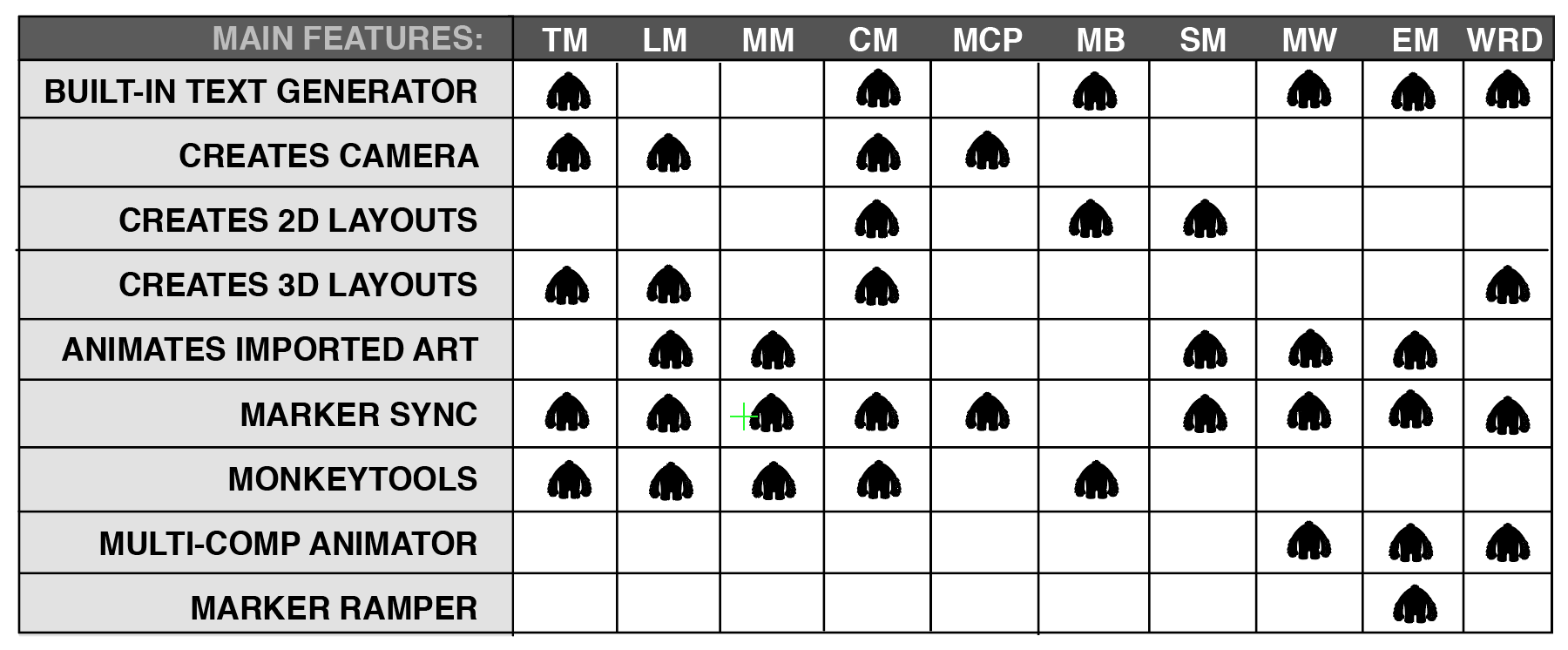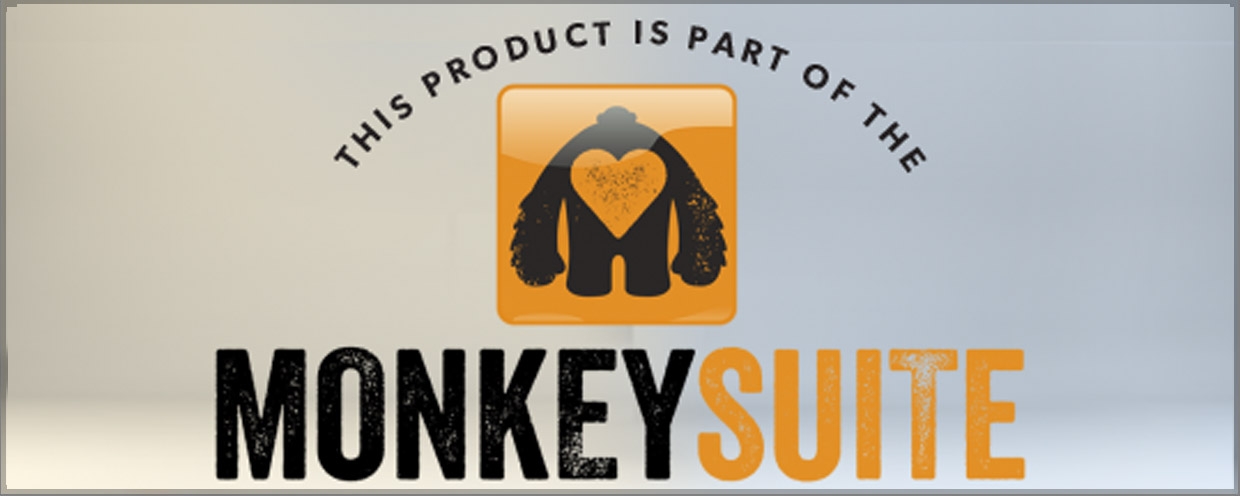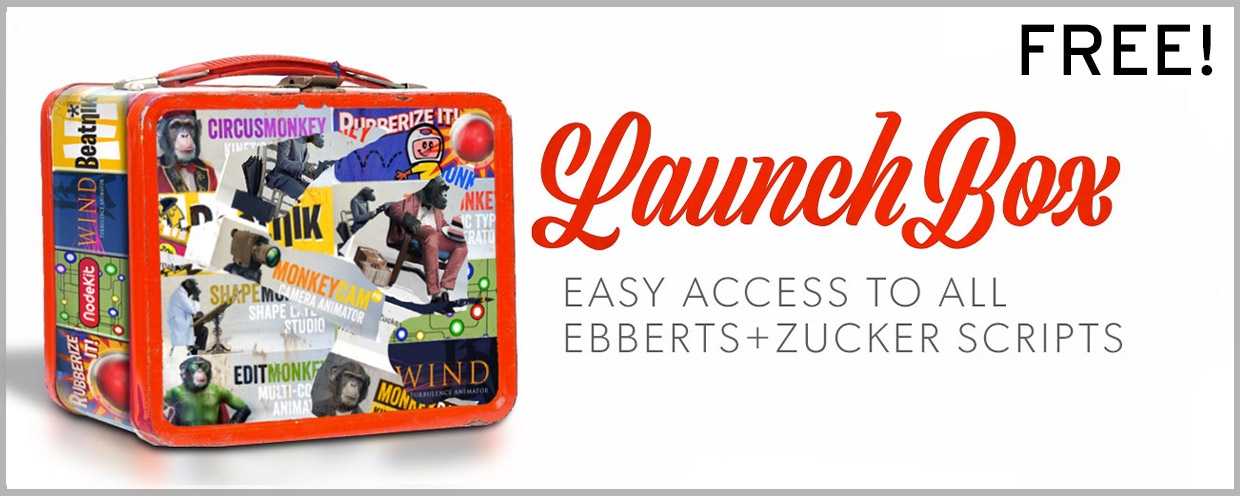 | | |
| --- | --- |
| After Effects | 2023, 2022, 2021, 2020, CC 2019, CC 2018, CC 2017, CC 2015.3, CC 2015, CC 2014 |
1.08 (Current version) - Oct 21, 2022
update licensing framework
1.07 - Aug 18, 2022
update licensing framework
1.06 - Apr 26, 2022
update licensing framework
1.05 - Jan 23, 2022
update licensing framework
1.04 - Nov 1, 2019
updated licensing framework
1.03 - Aug 31, 2019
updated to support macOS 10.15 Catalina
1.02 - Oct 15, 2018
Update expressions for AE's new JavaScript engine.
Update licensing framework.
1.01 - Jan 29, 2017
resolve missing effects issue with AE CS6
1.00 - Jan 11, 2017
Initial release.